Silverback has made a small Christmas gift and the possibility of pre-ordering the MDR-X replica appeared in selected airsoft stores. Along with this, more information about the replica itself has appeared. The replica will be made of polymer and metal. On the sides and at the bottom of the handguard there are M-LOK mounting slots, as well as a built-in, small handstop at the end.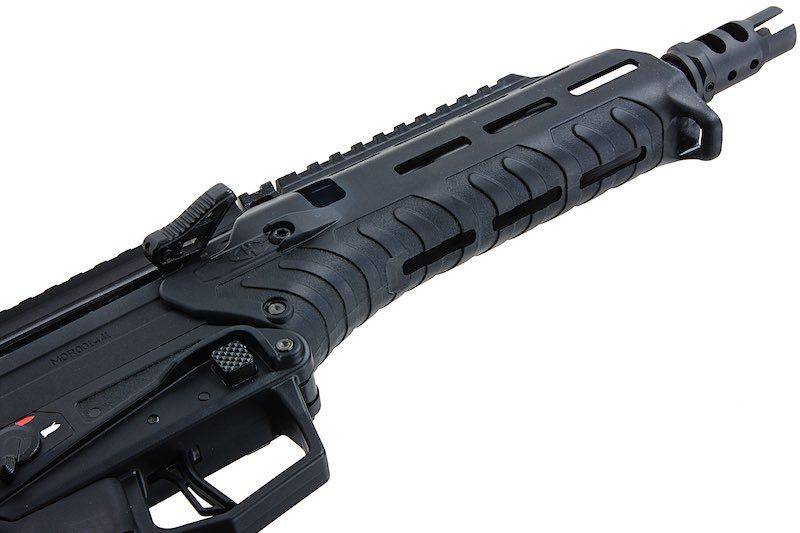 The receiver will be divided similarly to AR-15 carbines, where the lower part will be made of polymer (PA6) and the upper part will be made of 6000 series aluminum.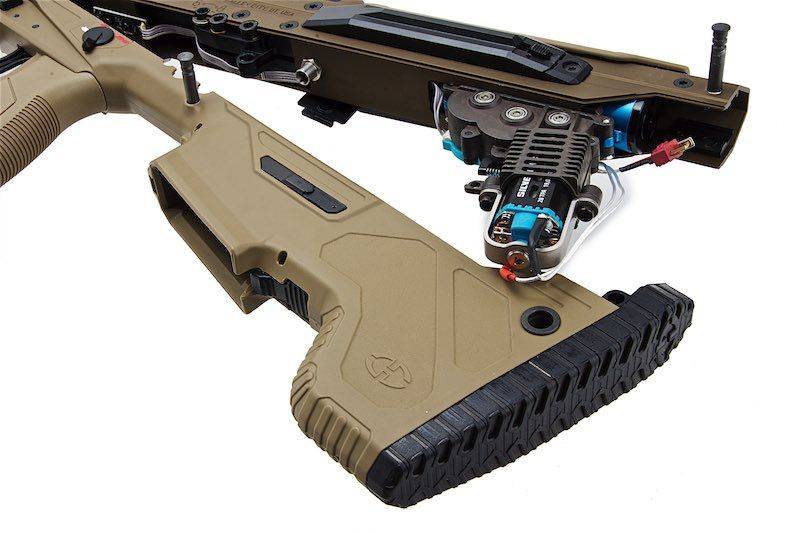 The parts of the outer barrel and the muzzle device were also made of 6000 series aluminum. There were also full markings of the real firearm from Desert-Tech and a unique serial number.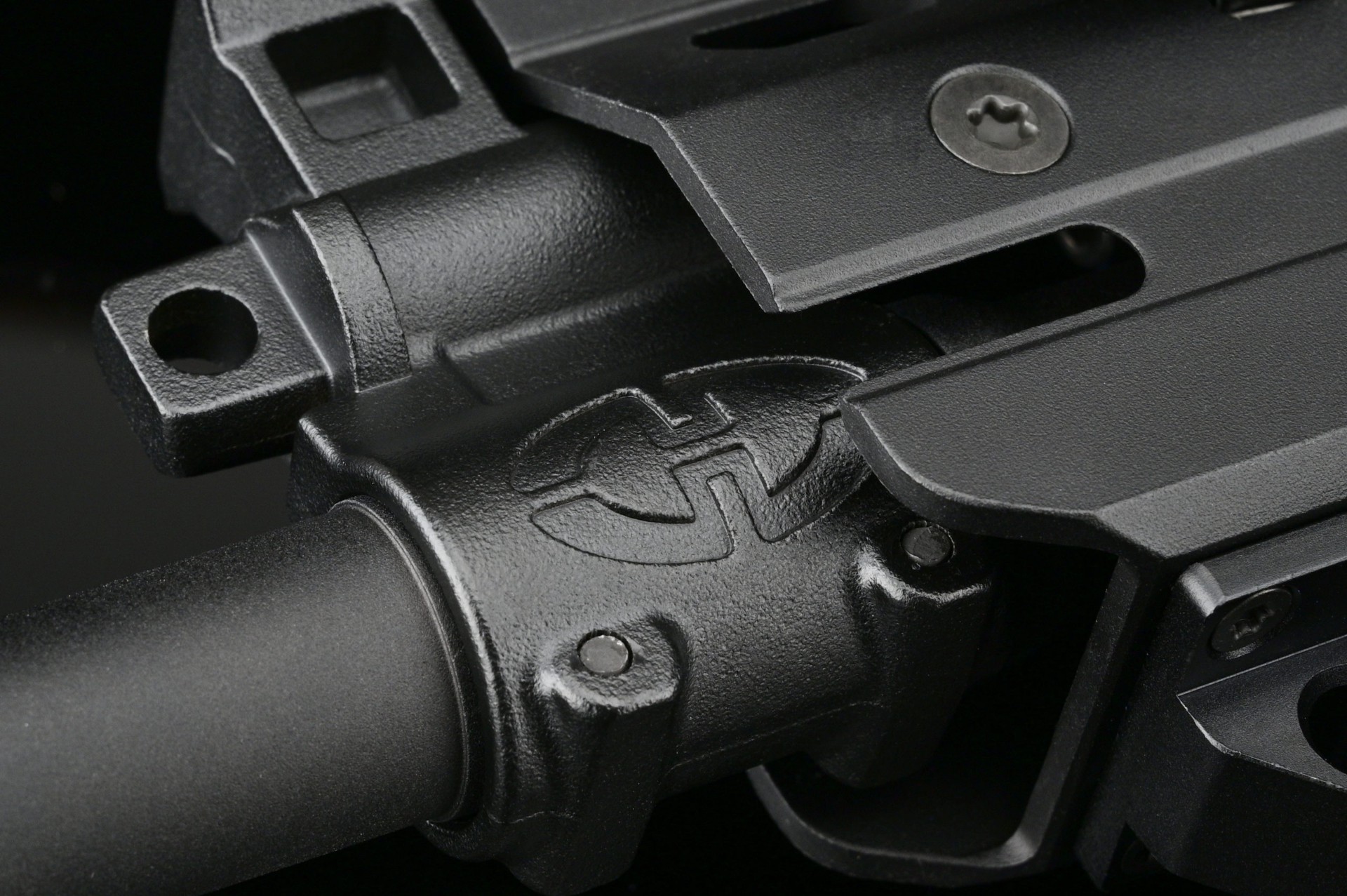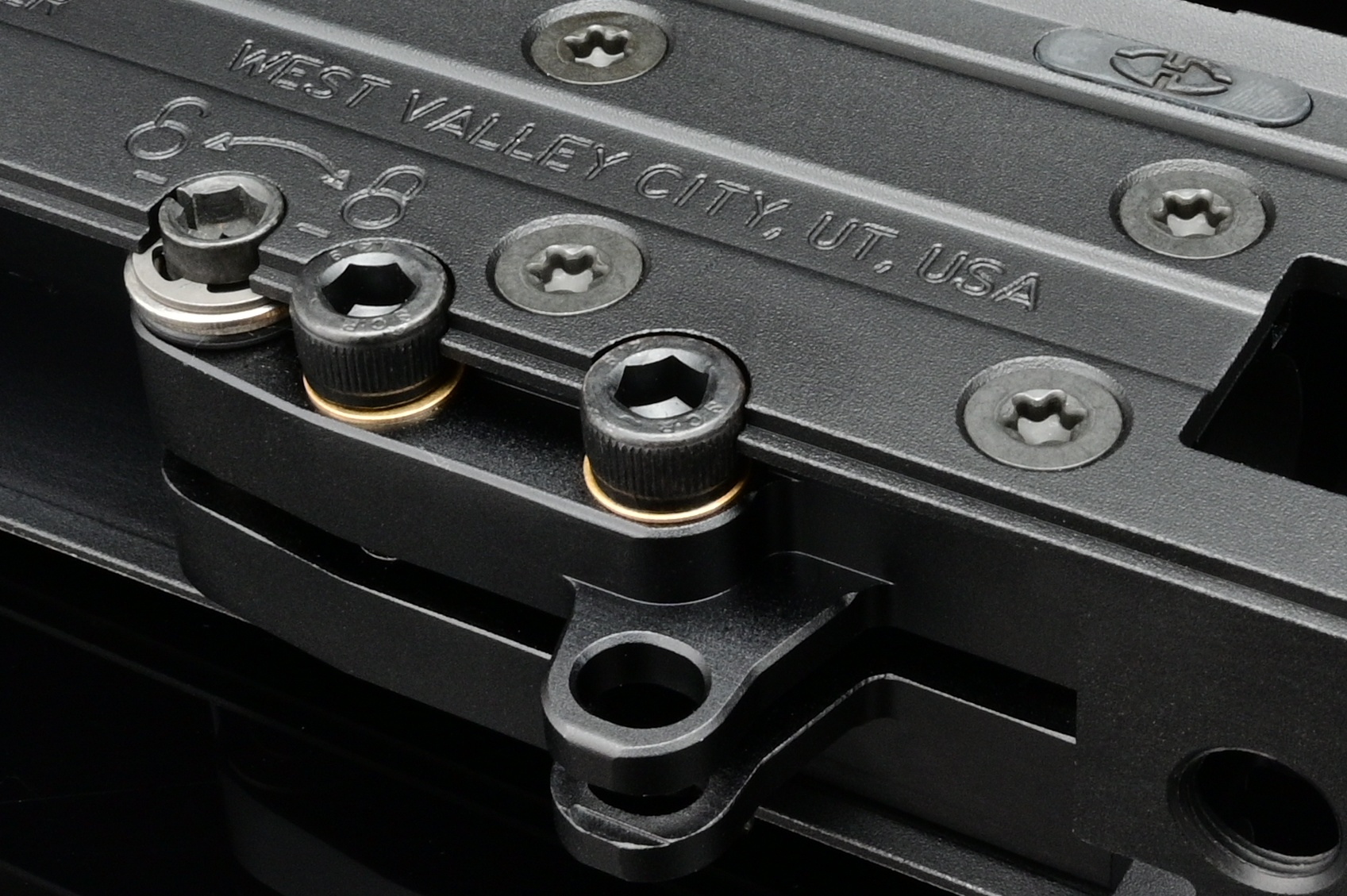 The disassembly will be done by removing a few pins. From the outside, there are also double-sided manipulators in the form of a safety/selector selector, 3 ways to release the magazine, a dummy charging handle and a bolt release and an ejector covers that can be moved without tools. In addition, there will be two steel QD points in the rear part, a RIS rail on top of the replica, and a cheek pad. Inside we will find the already described dedicated gearbox with a capacity of 22.5 cubic centimeters with 10 mm ball bearings and a quick spring change system (more in FIRST DETAILS ABOUT THE MDR-X REPLICA BY SILVERBACK AIRSOFT). The stated muzzle velocity is 390 fps, however, the replica comes with two additional springs with a power of 80 and 100 Newtons. The control system based on the Hall sensor is also visible. The delivered replica will have a SEMI-AUTO system installed, but the manufacturer adds a second system that allows only single fire. The dedicated hop-up chamber will be made of polycarbonate, in the TDC rotary system, with 36 settings and will work with an inner barrel 420 mm long and 6.05 mm in diameter made of brass.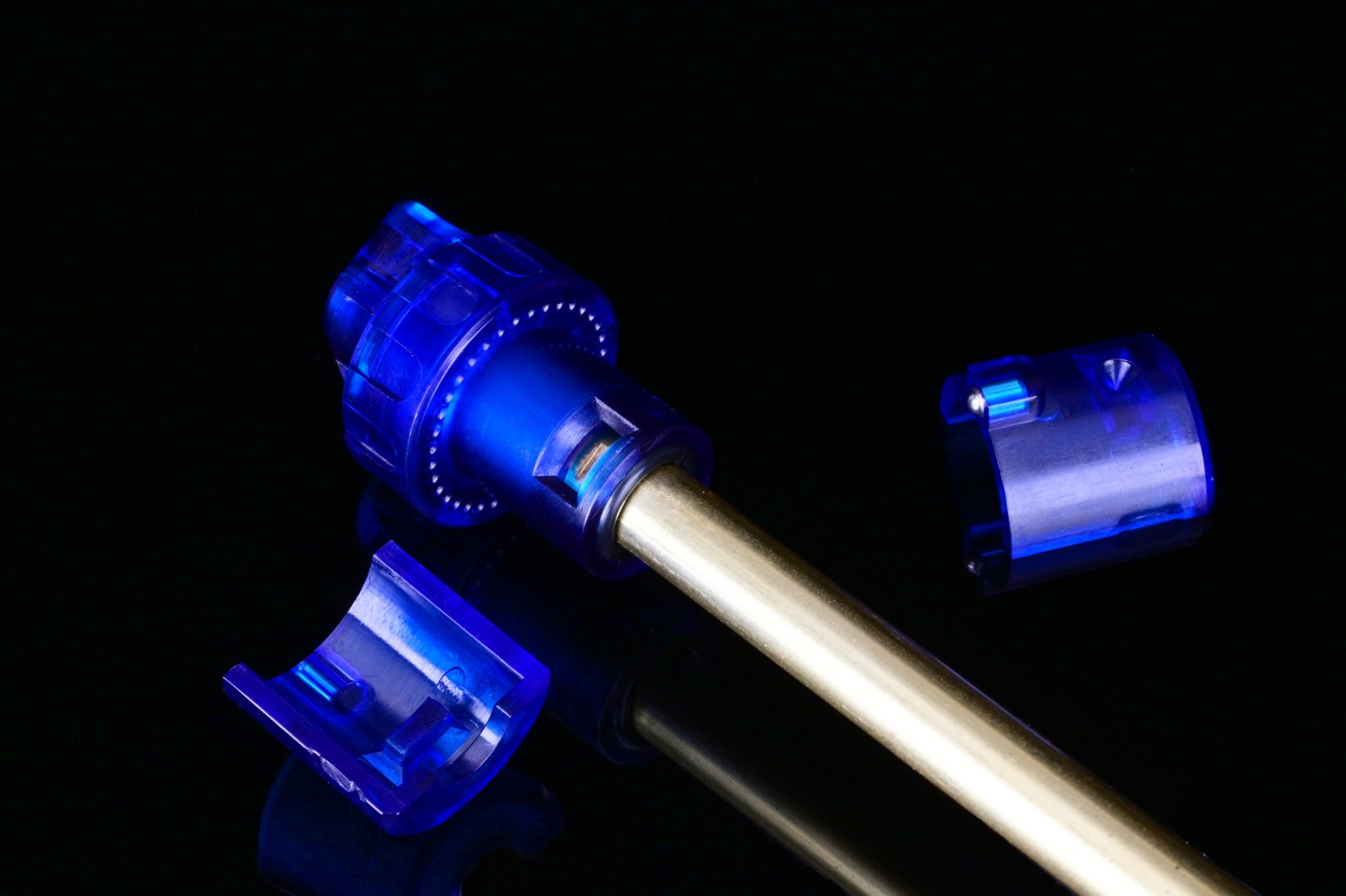 The replica comes complete with an SR-25 standard magazine with a capacity of 78 BBs, 2.5mm, 4mm, T20 and T25 Torx wrenches, a second BB bucking for weights greater than 0.32g, a fuse for using a 7.4V battery (recommended battery is 11.1 V) and pin puncher. Color options include solid black, sand and mixed with sand polymer elements and a black receiver.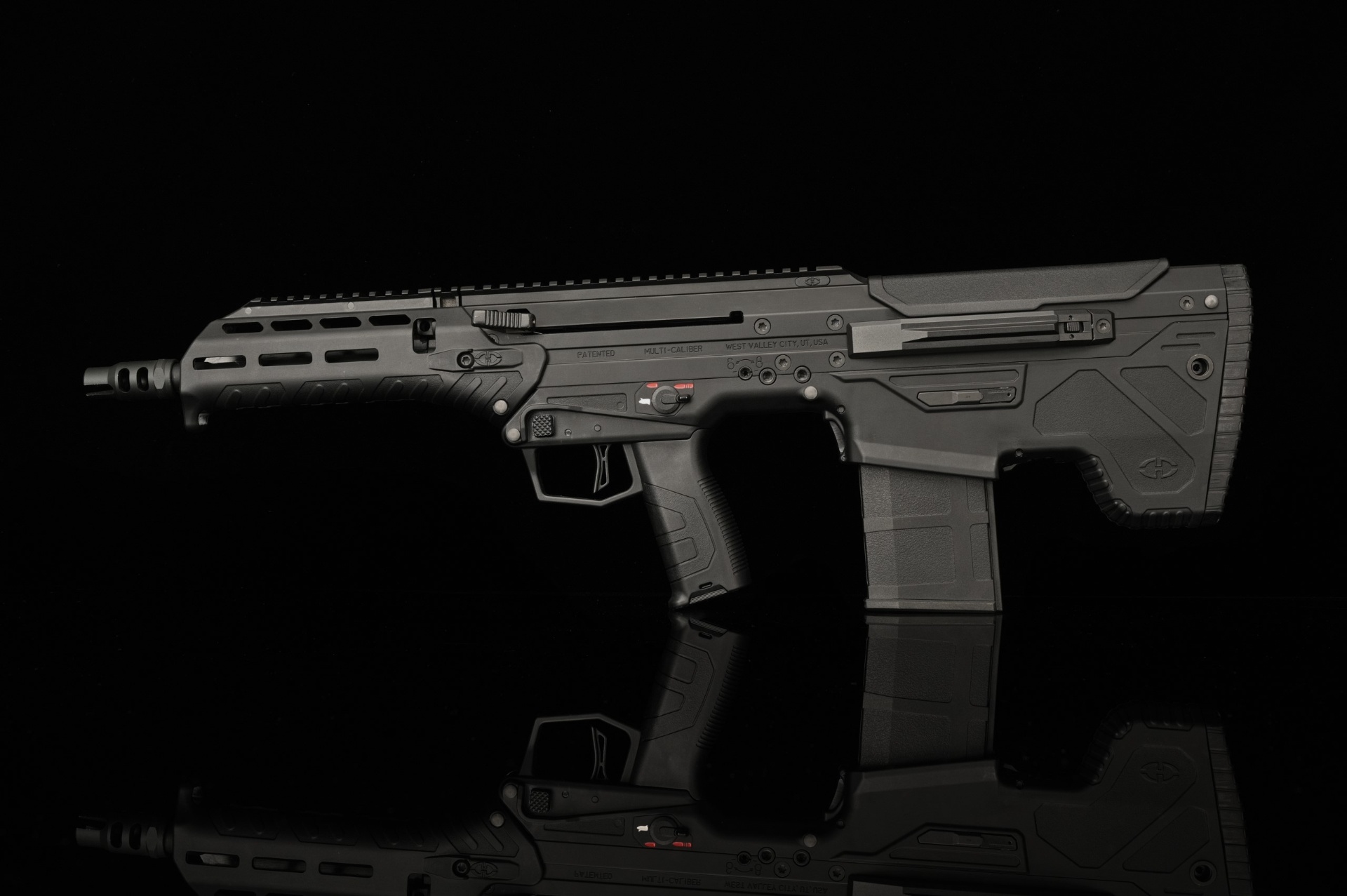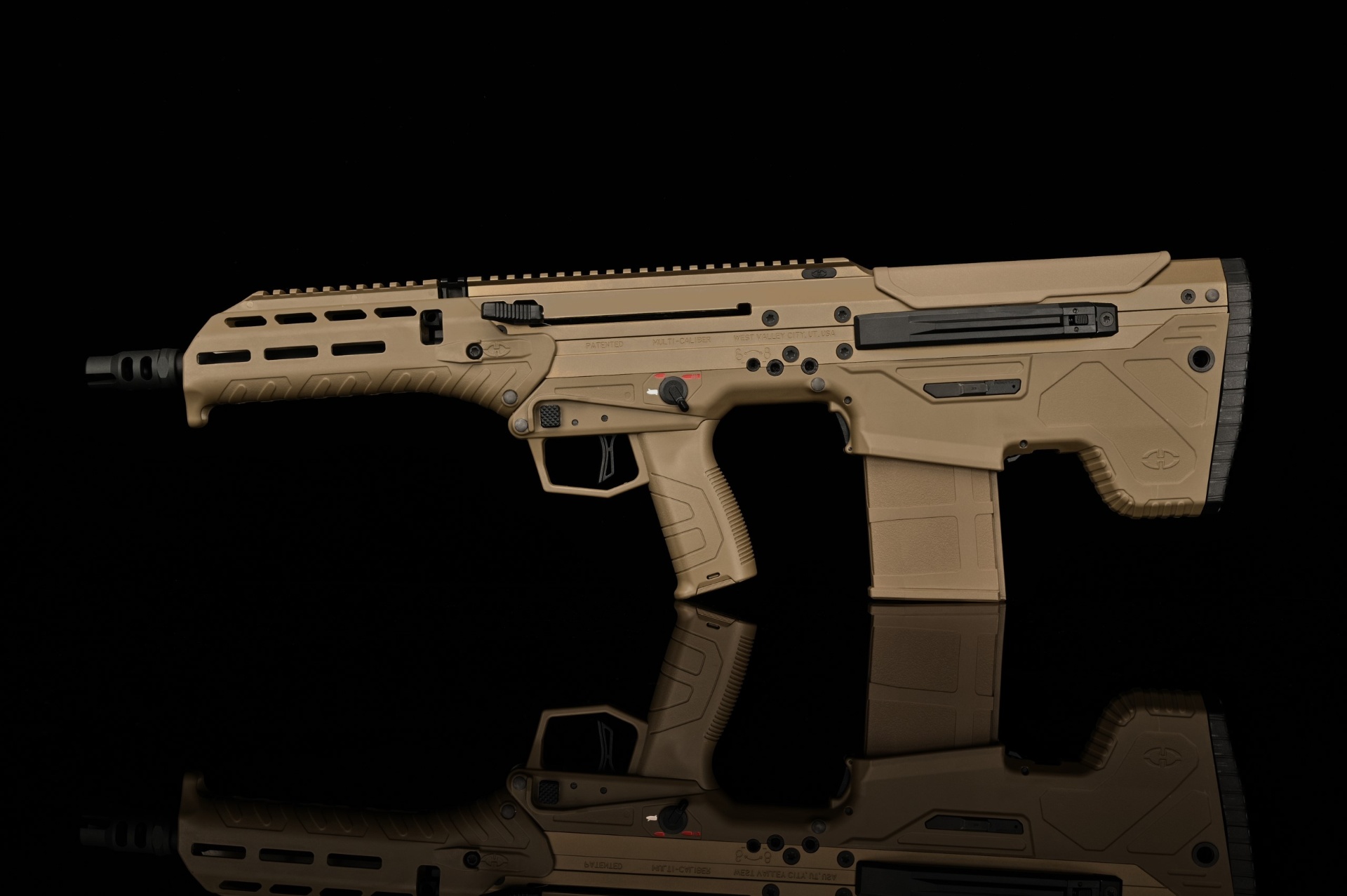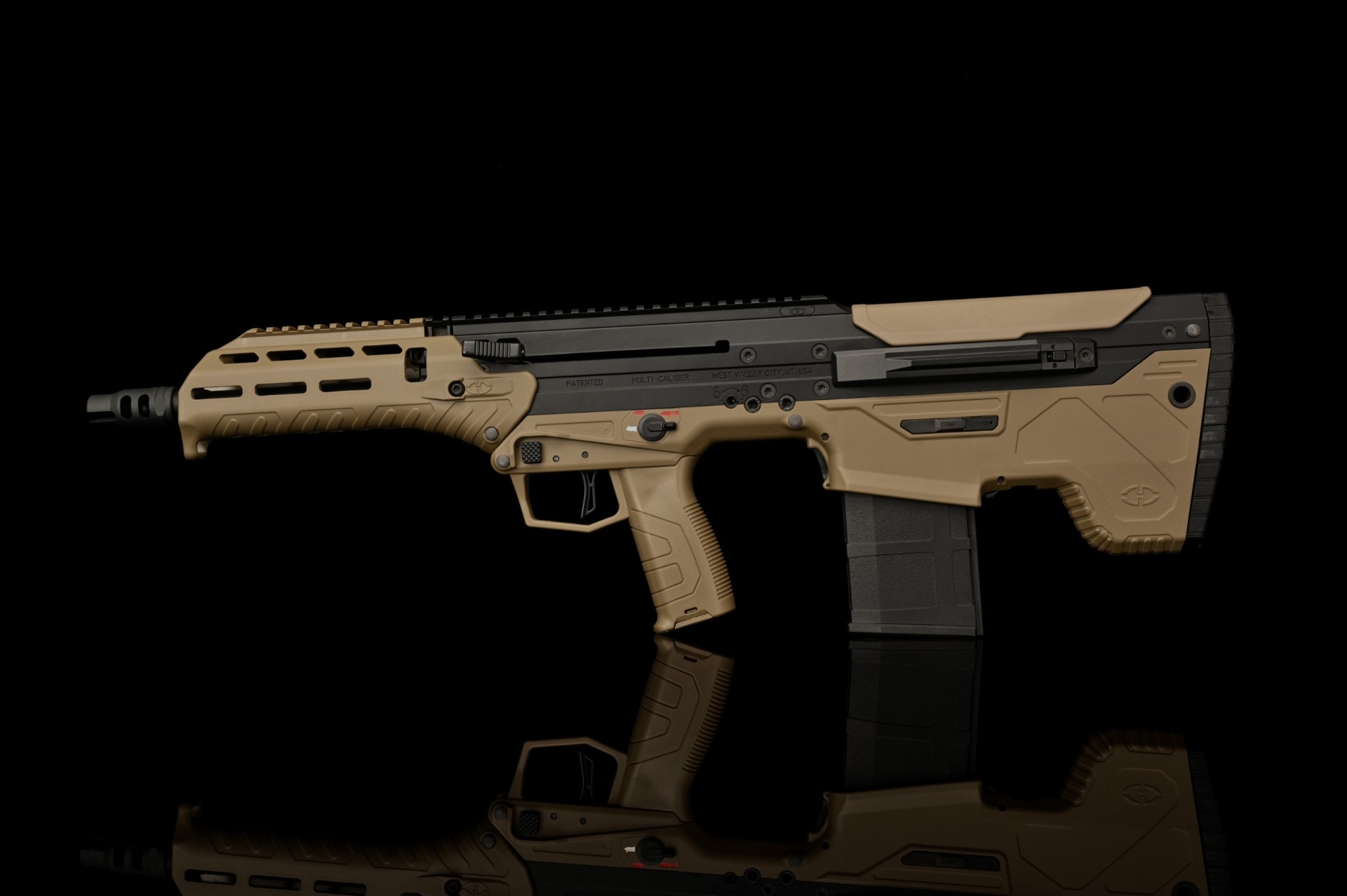 Pre-Order replica price is US$549.99.