The Blade-Tech company offers many models of holsters, pouches and belts, but it was years ago that it became famous for its Tek-Lok system. Like anything that has found favor with professional users, the Tek-Lok assembly system quickly began to be copied. It is said that imitation is the highest form of recognition, but as a result, it is now easier to get a copy than the original, which still exceeds in quality compared to products from Asian competitors. In the meantime, the patent for the Tek-Lok has expired, and the Blade-Tech company introduced a completely new solution to the market, which will certainly appeal to the owners of holsters and pouches who want to set their angle of inclination exactly to their preferences, in addition maintaining the possibility of easy switching between the platforms (belt, vest). We had the opportunity to get to know the system during the recent Shot Show.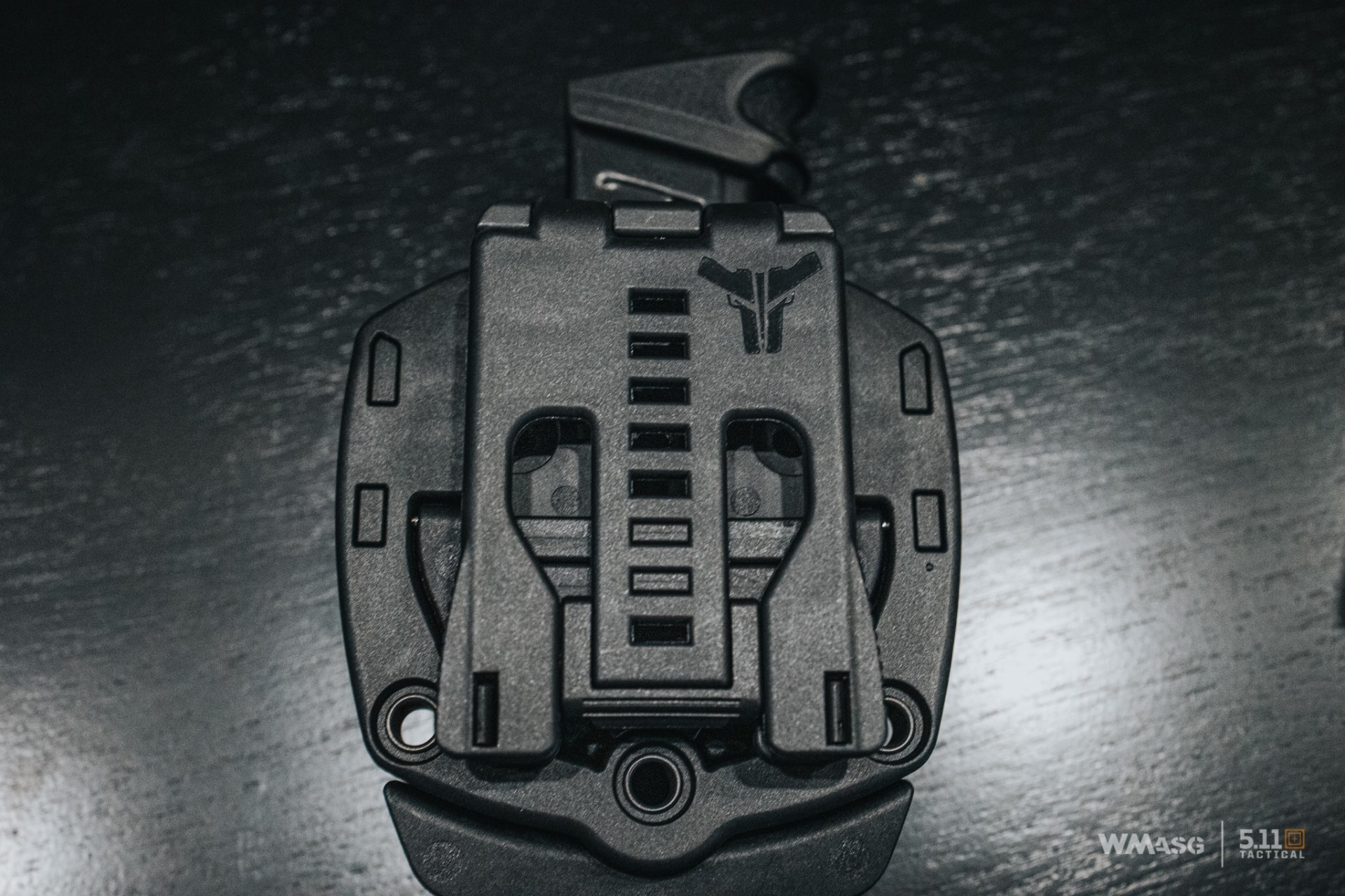 Blade-Tech Tek-Lok System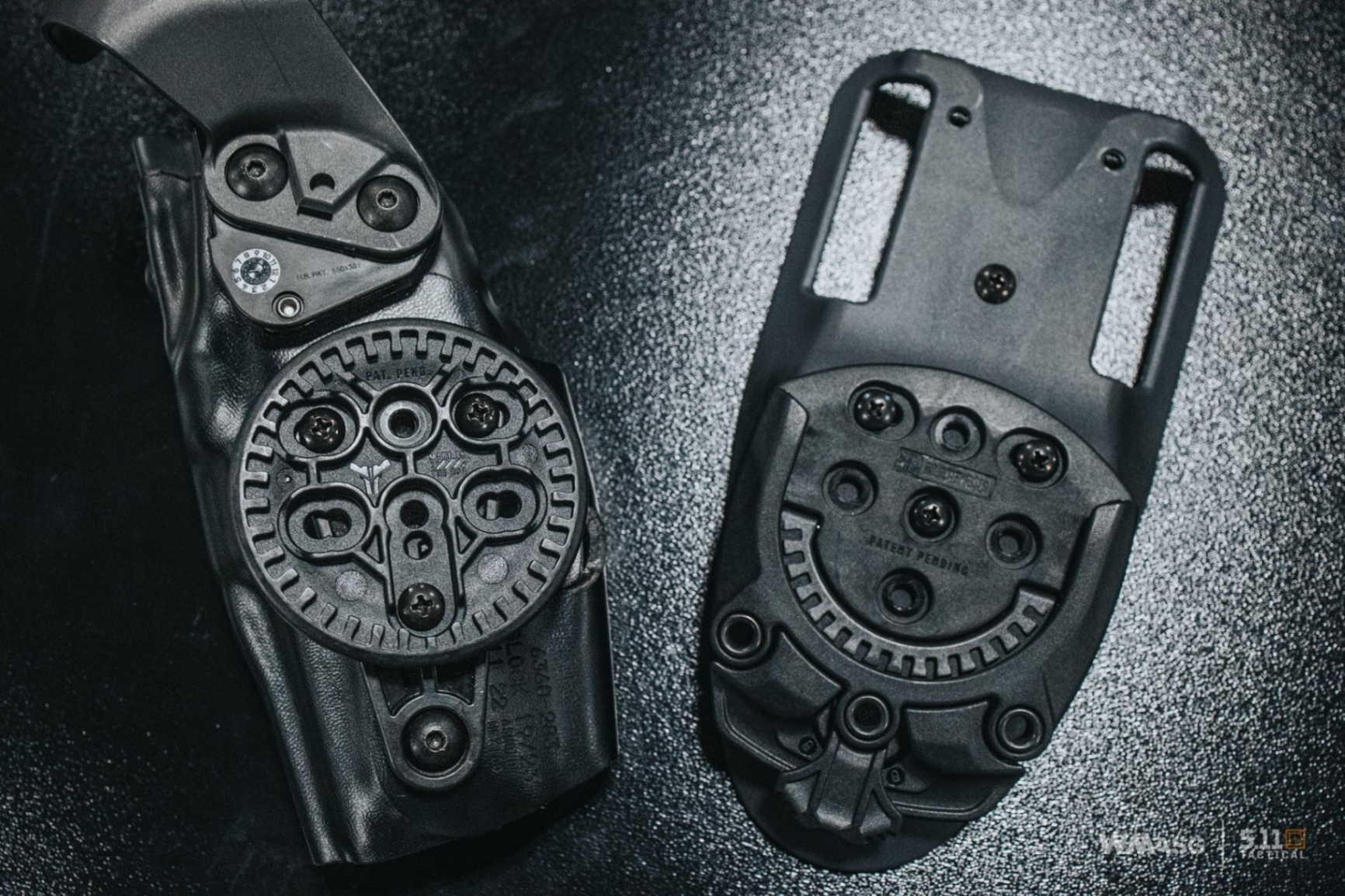 New Blate-Tech Tek-Mount System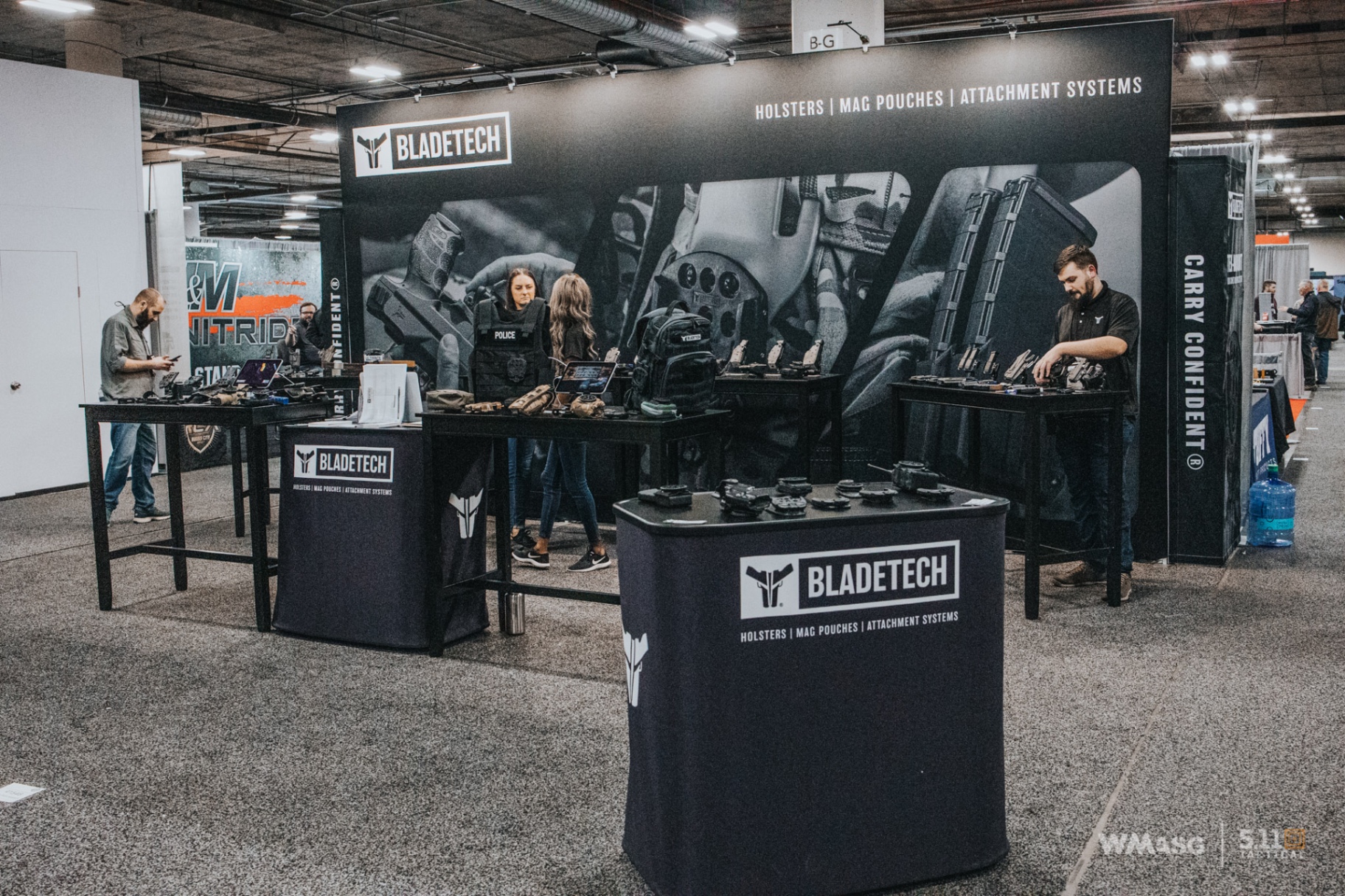 The Tek-Mount consists of two elements: a Receiver and a 360 Insert Disc, i.e. a rotating disk and a platform with a socket in which the disk is mounted. All components are made of high-strength polymer tested under direct pressure equivalent to a weight of 300 kg. Tek-Mount allows to put on and remove a holster with the same ease as the Safariland QLS, but at the same time it gives the ability to conveniently change the angle of inclination without the need for tools. The tilt adjustment takes place every 10 degrees and is possible within a radius of 360 degrees, which, as you can easily count, gives as many as 36 positions to choose from! The disk is locked and released by a double button (Auto Locking Quick Mount) at the bottom of the platform, where there is also a lock protecting it against involuntary pressing. A holster mounted in this way is very stable and rigid.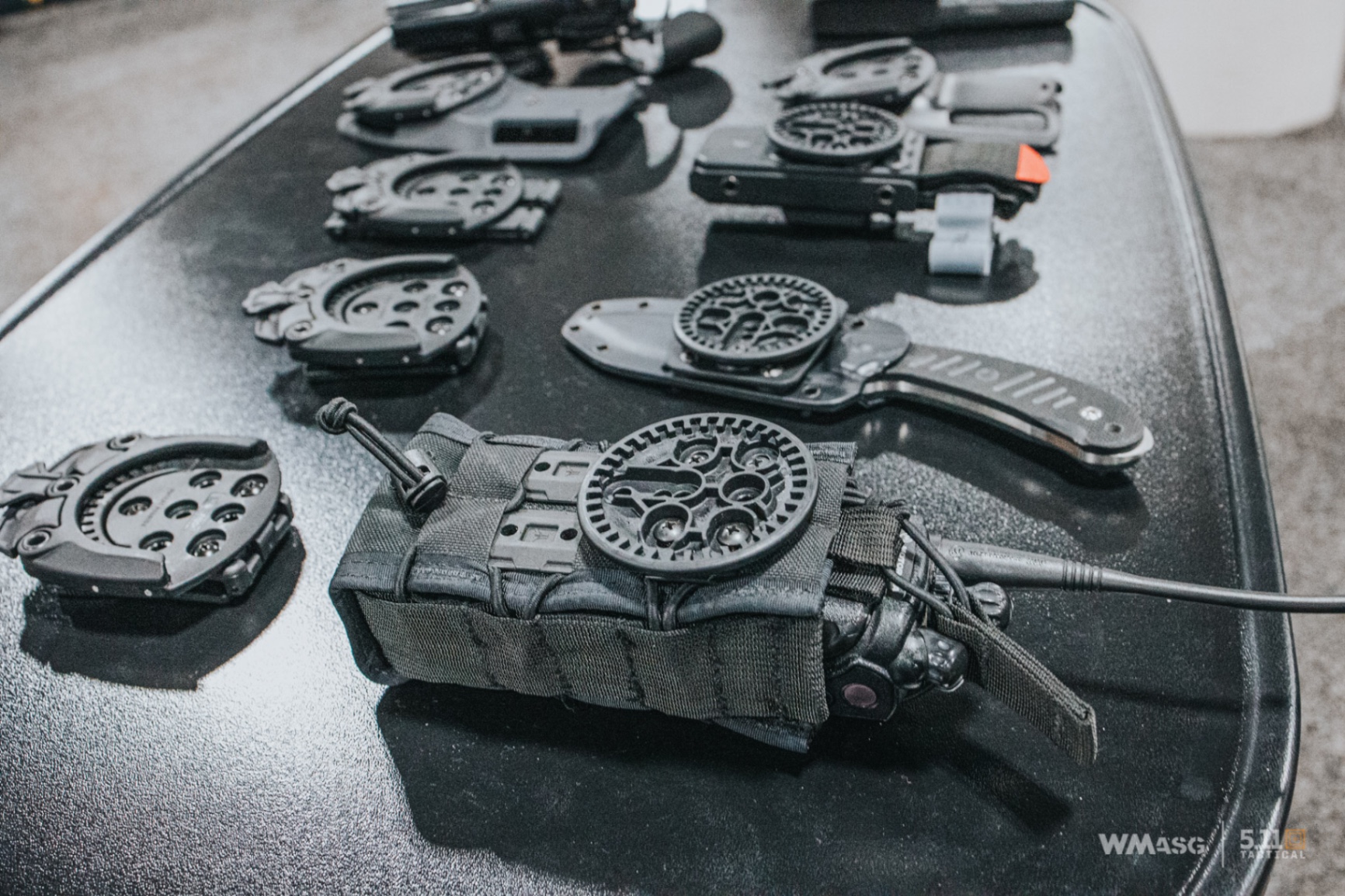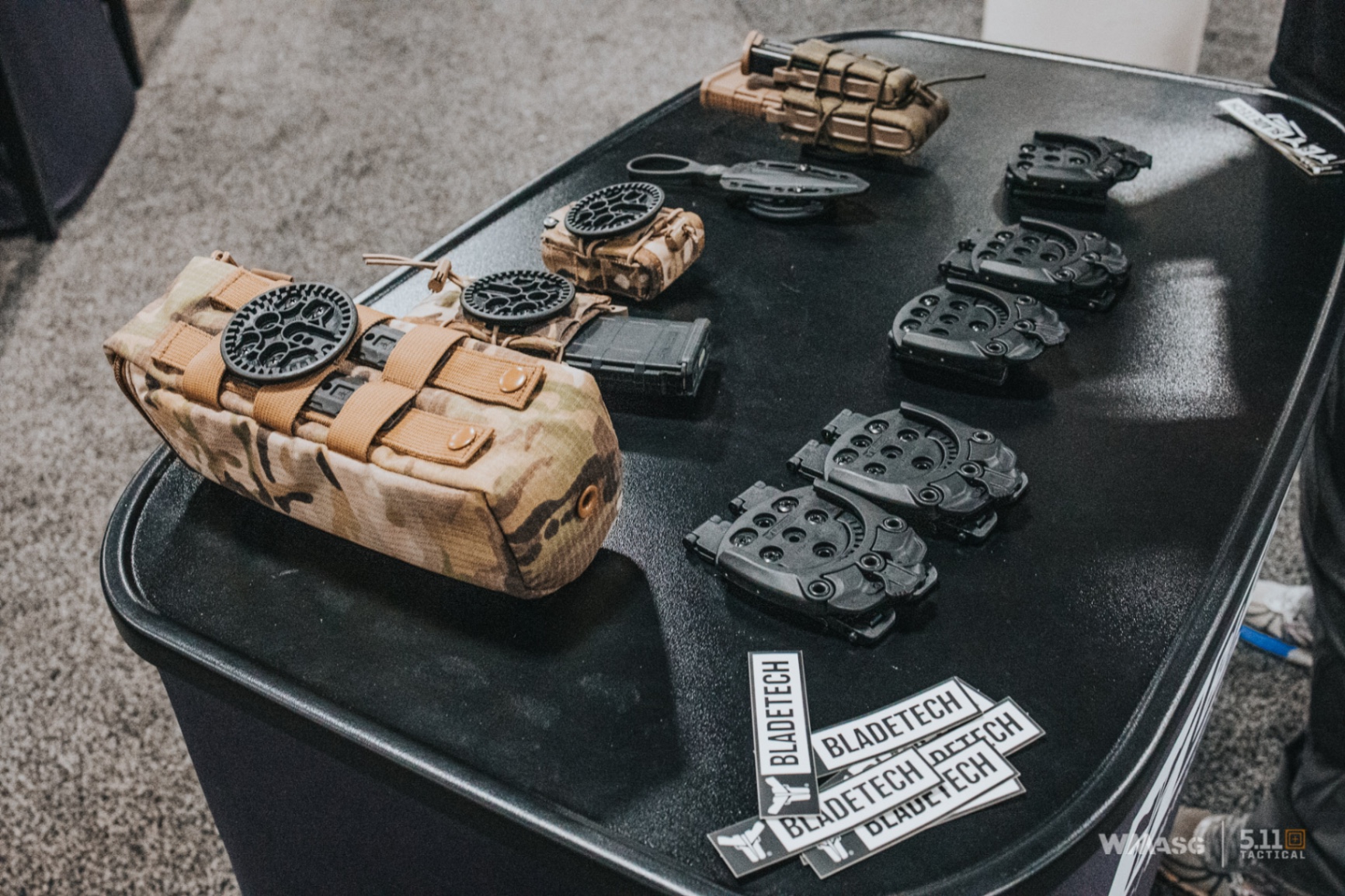 The Tek-Lok belt, MOLLE and leg panel mounts are now available for the platform. The Tek-Mount is compatible with holsters from many recognized manufacturers. The manufacturer also provided an adapter for the legendary Safariland holsters.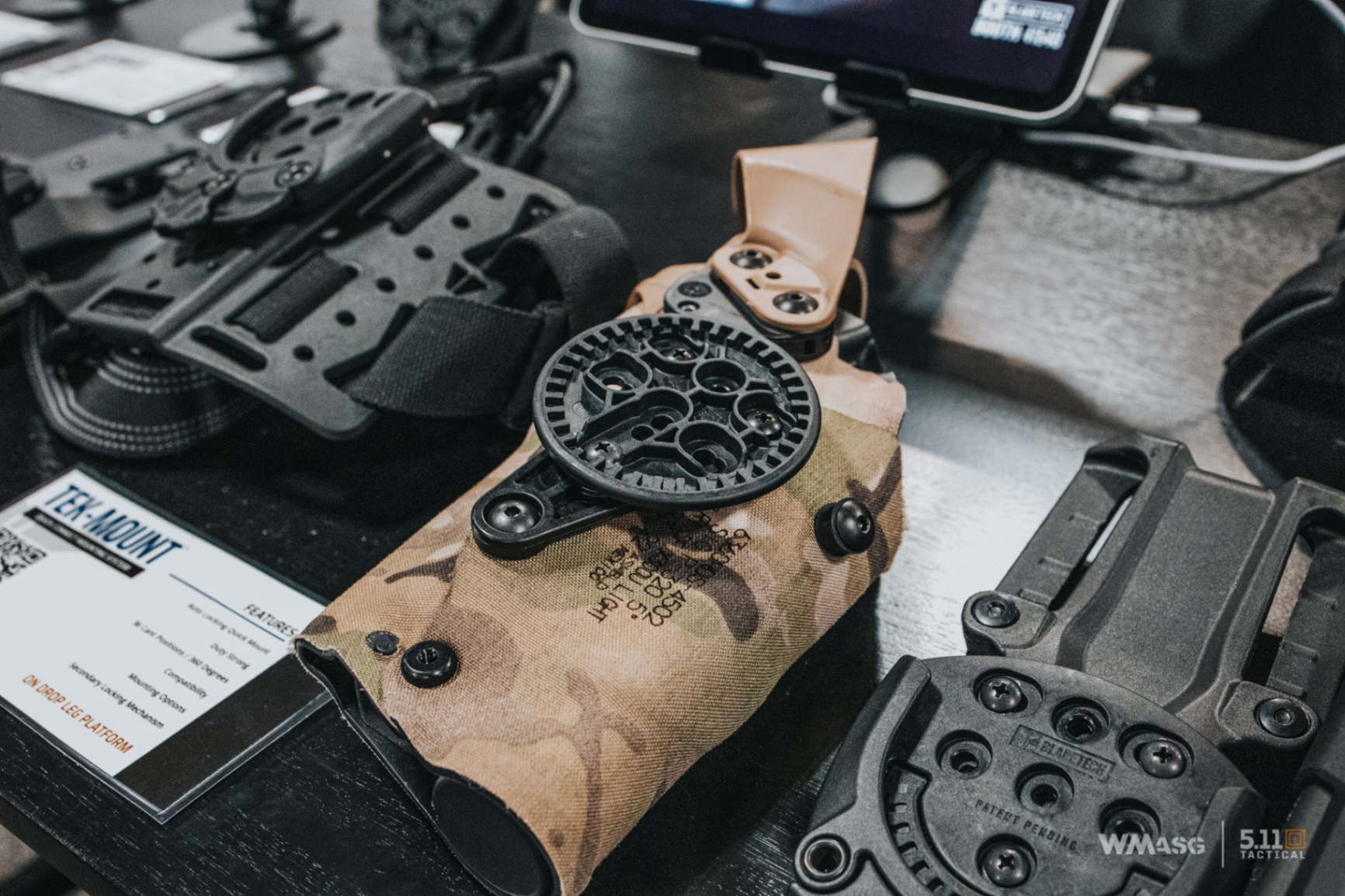 Still, tactical aesthetes will be dissatisfied, as the Blade-Tech products are only available in black.