On 17-19 March 2023 in Poznańthe II edition of the Euro Target Show will take place.
Euro Target Show is an initiative that was created from the merger of the KNIEJE Hunting Fair, Survival Force Expo and ShootingPro. The most important goal of the project is to enable representatives of various industries (hunting, shooting, survival and military) to establish and maintain business relationships. This fair is addressed not only to professionals, but also to enthusiasts of all these fields. During the fair, one can get acquainted with the upcoming new products in the offer of various manufacturers, listen to experts and participate in many prepared attractions. During last year's first edition, in addition to nearly 100 exhibitors, over 6,000 participants appeared.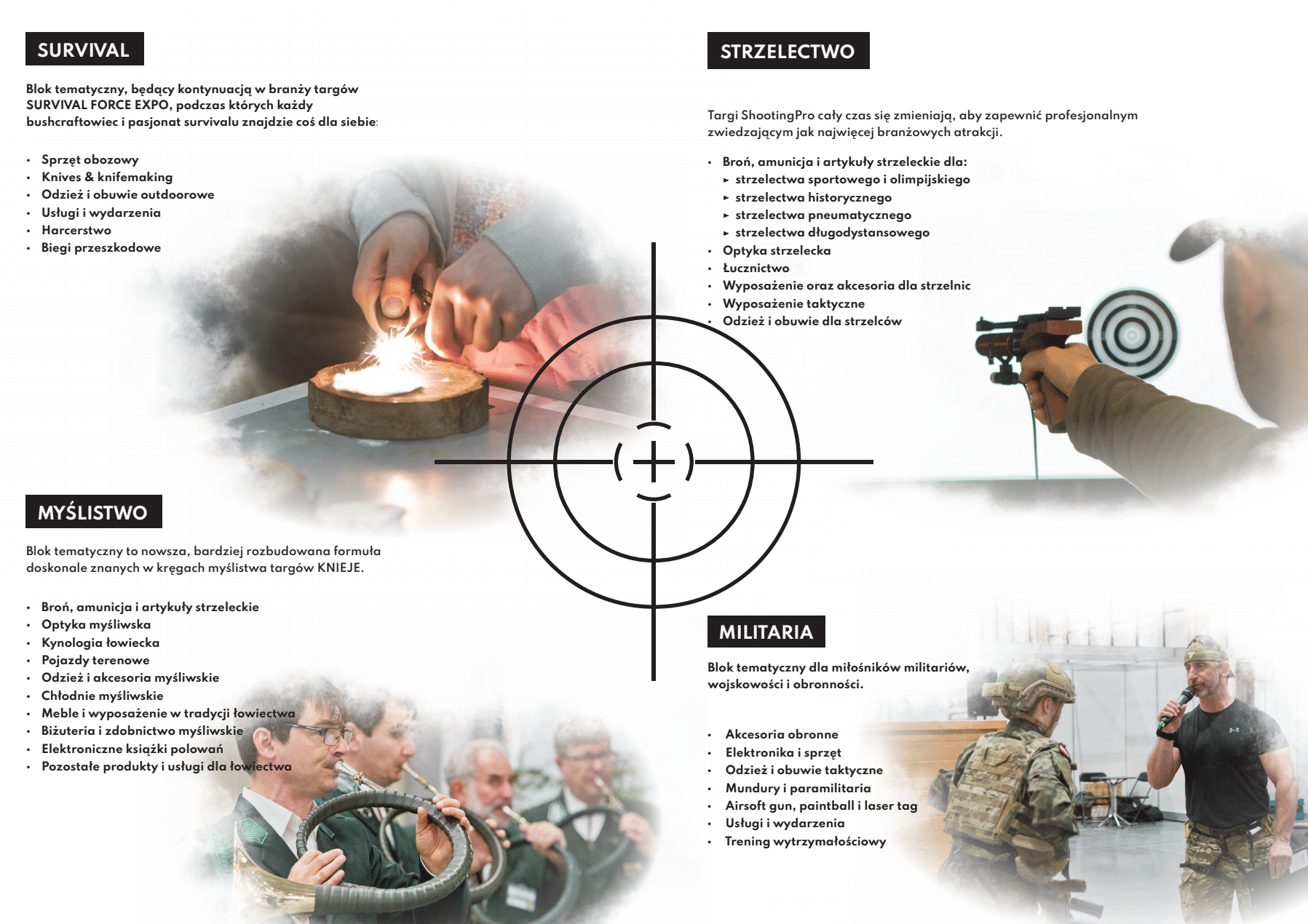 During last year's edition, the participants had the opportunity to meet various extraordinary people: from famous travelers, survival enthusiasts, or game animal cuisine enthusiasts, through outstanding sportsmen, to people associated with the Special Forces. Among the audience were also various representatives of the uniformed services. Numerous accompanying events and attractions, such as shooting ranges (sports, multimedia, IPSC, archery, ASG and military) and diverse, thematic show zones, complemented the space meant for the exchange of knowledge and experience.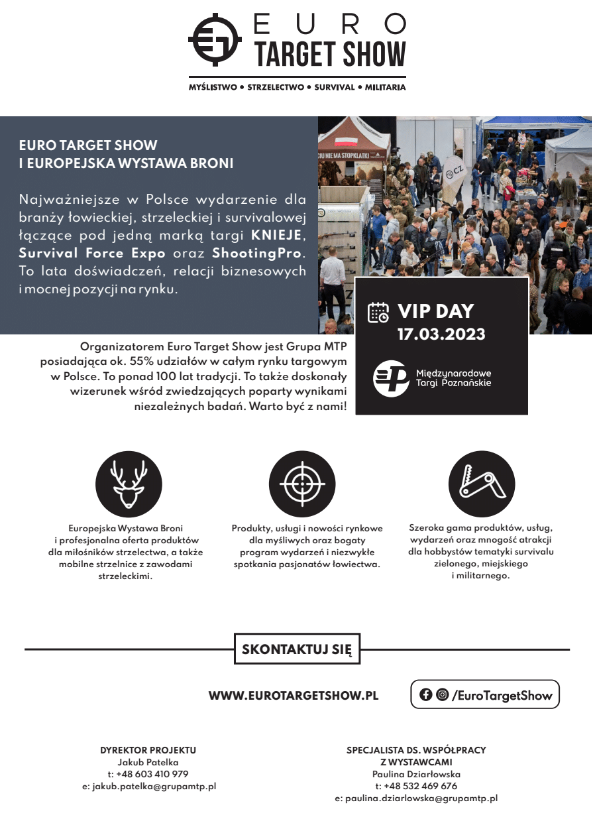 Considering the success of the 2022 edition, this year's Euro Target Show promises to be just as exciting. The event will take place at the Poznań International Fair. Many Polish and foreign exhibitors from various fields of hunting, shooting and the broadly understood outdoor industry have confirmed their arrival. Participants will have the opportunity to learn about the latest trends and once again take advantage of numerous attractions - also for children and teenagers.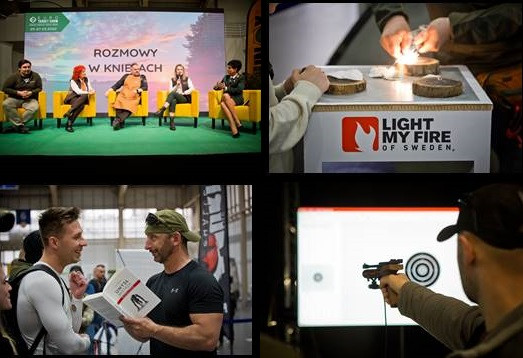 For more information, visit Euro Target Show.