Vorsk, known for the production of gas-powered replicas, showed a new SMG replica this year at IWA 2023.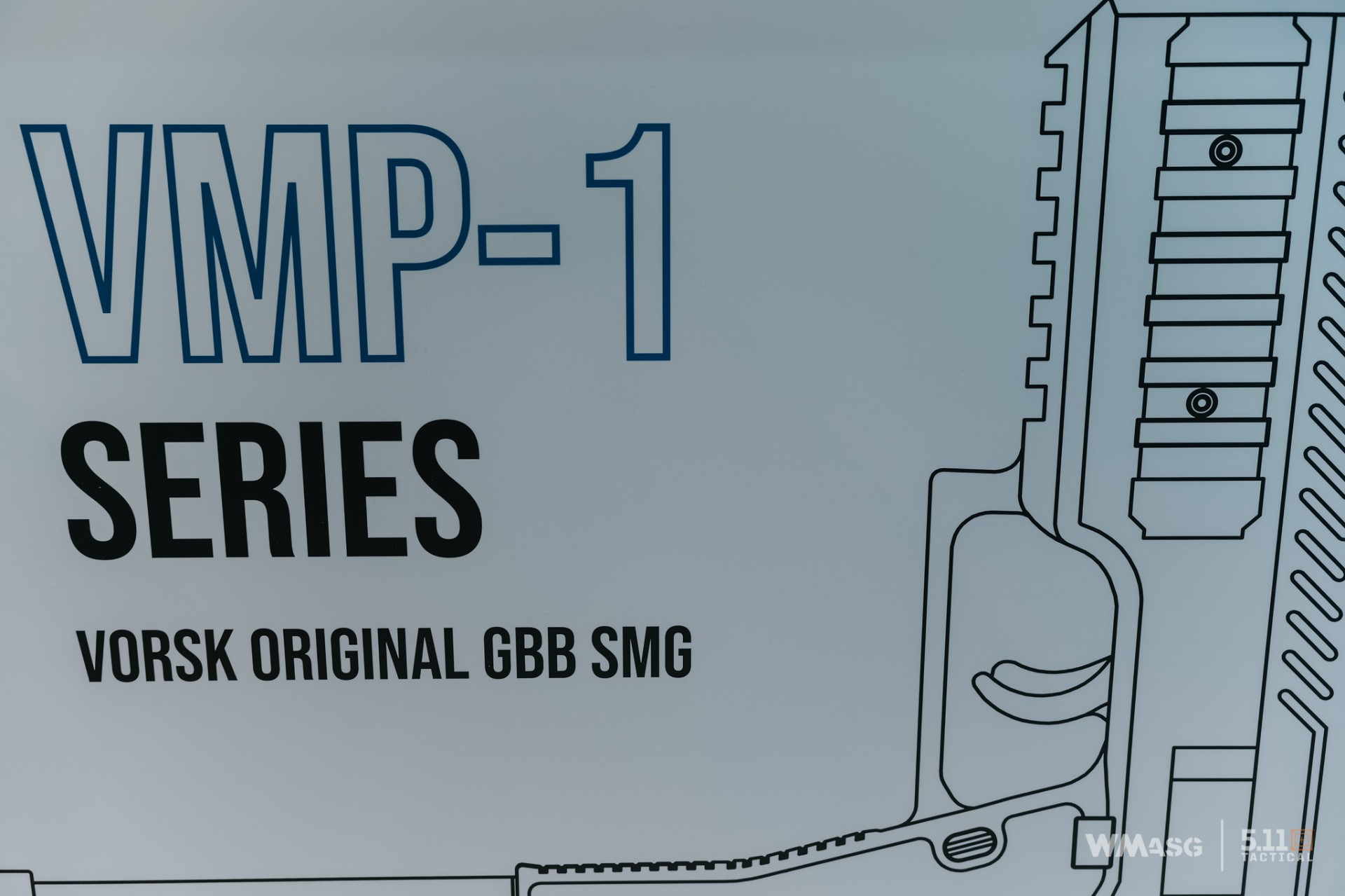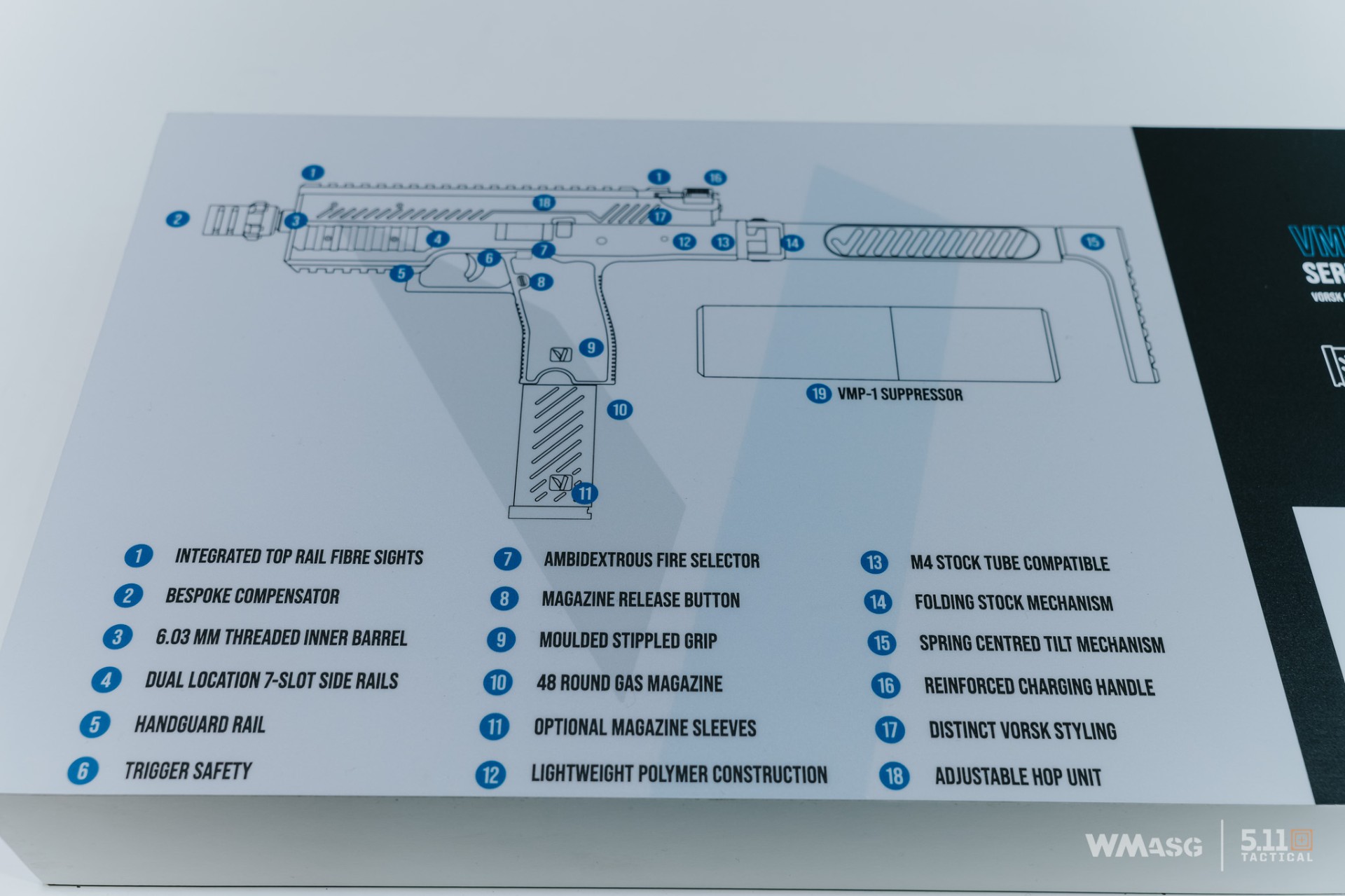 The new replica resembles the design of the MP9 from B&T, but it is a rather modified version.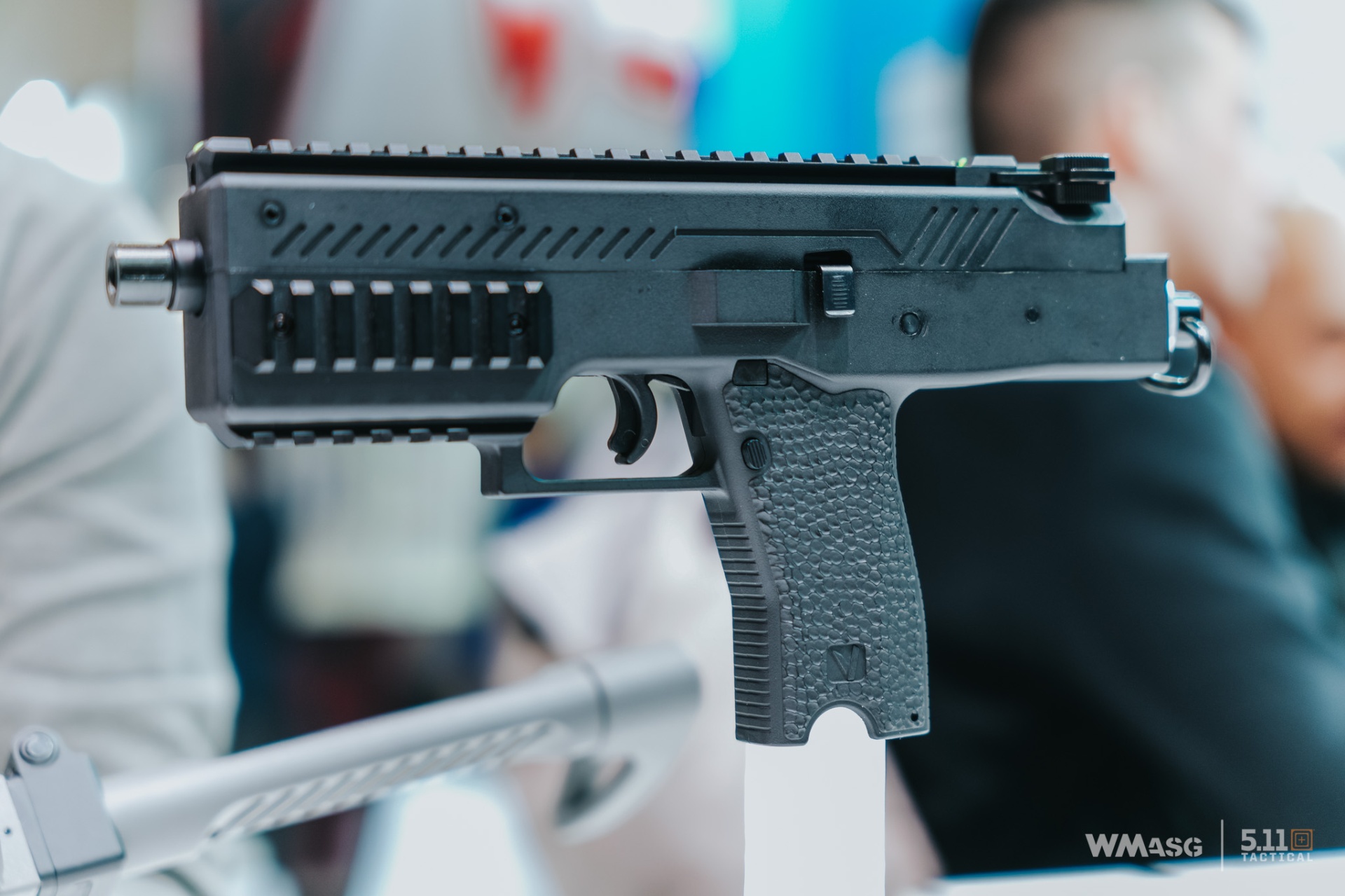 Compared to other designs of this platform, the changes included a new "Brace"-style stock with a movable buttplate, which is to allow the replica to be kept in a more vertical position when leaning out from behind obstacles. In addition, it is foldable, it can be replaced with a plate with QD belt swivel and it even the possibility of mounting stock guides from M4 replicas.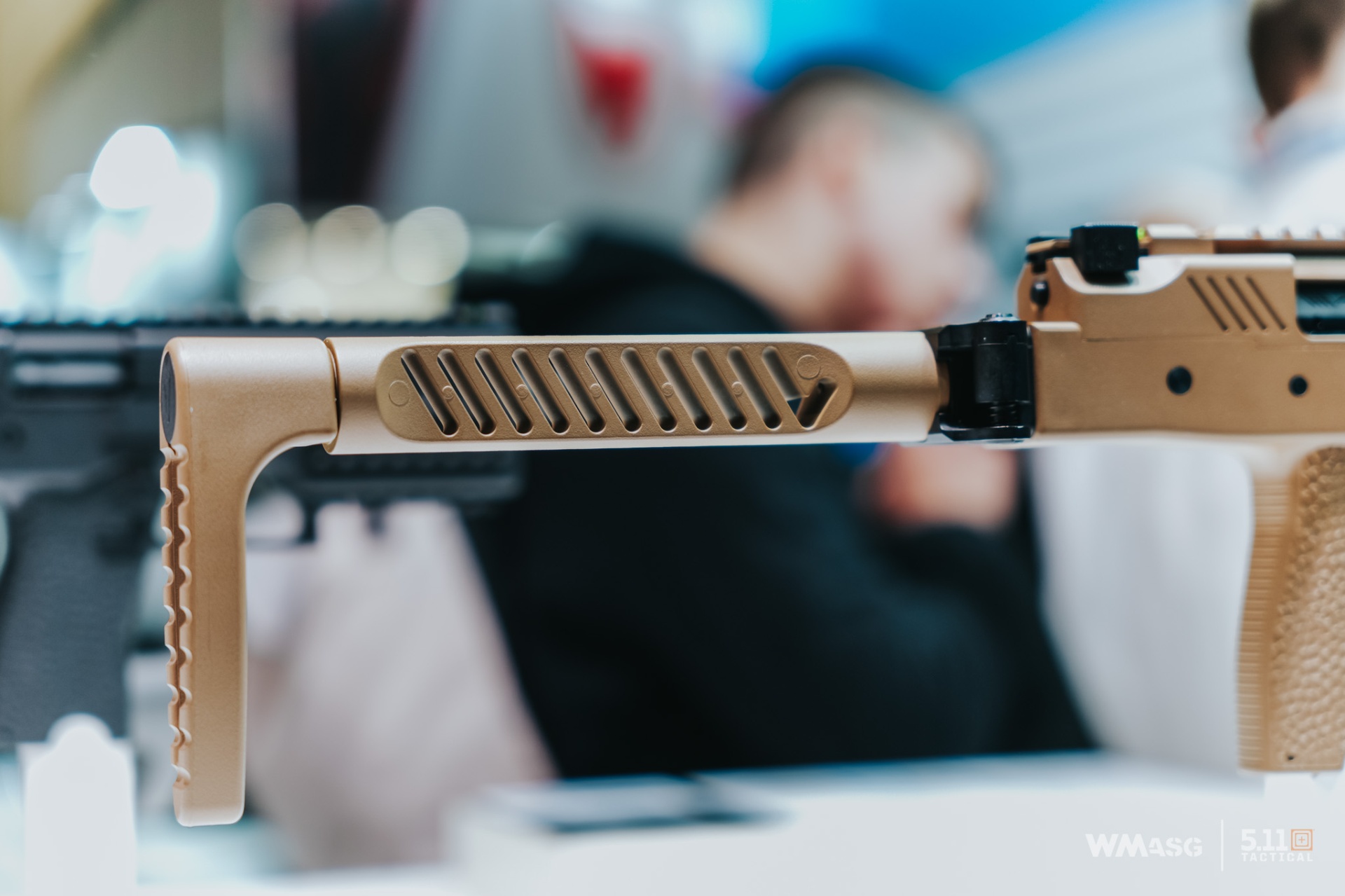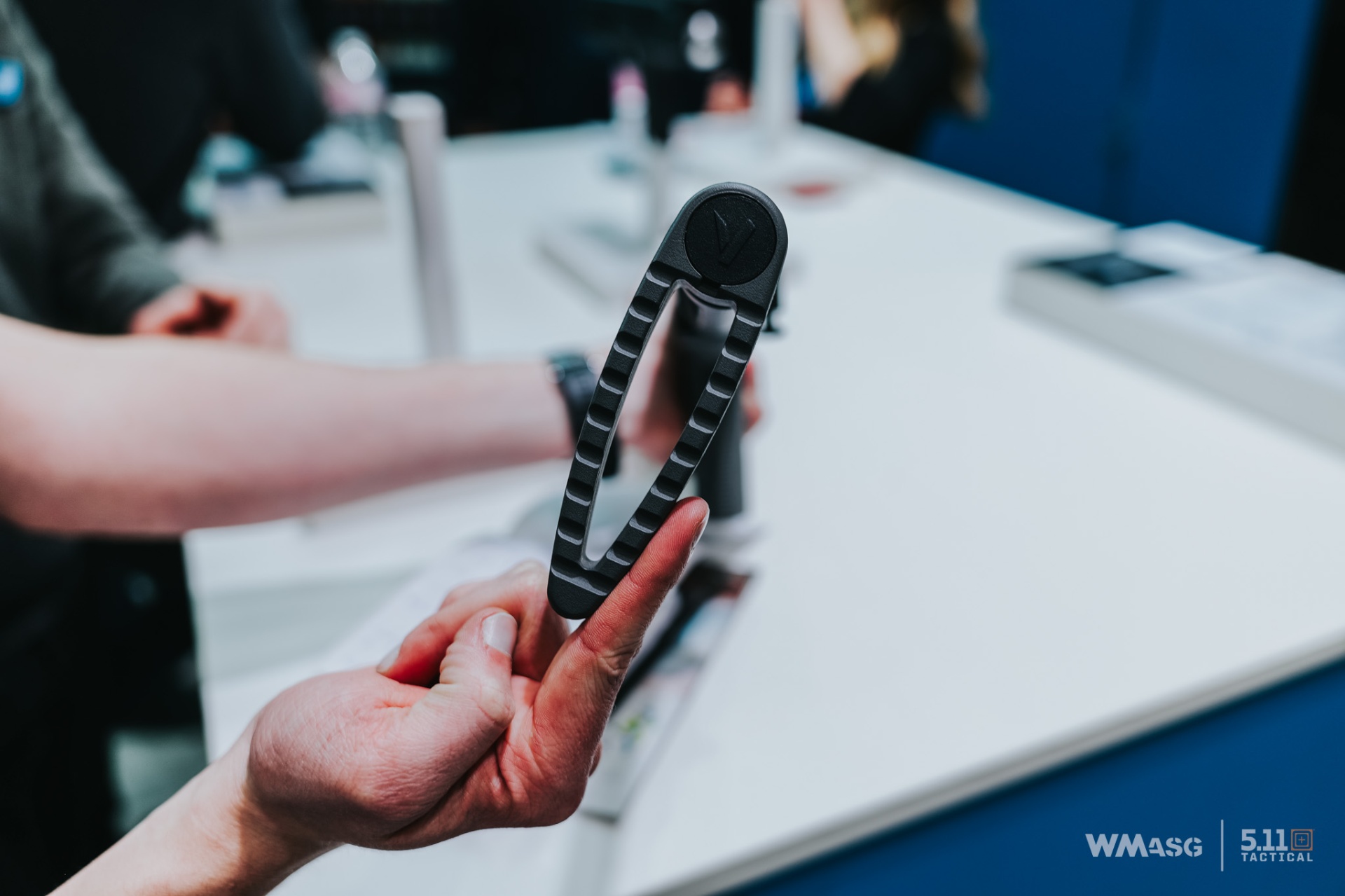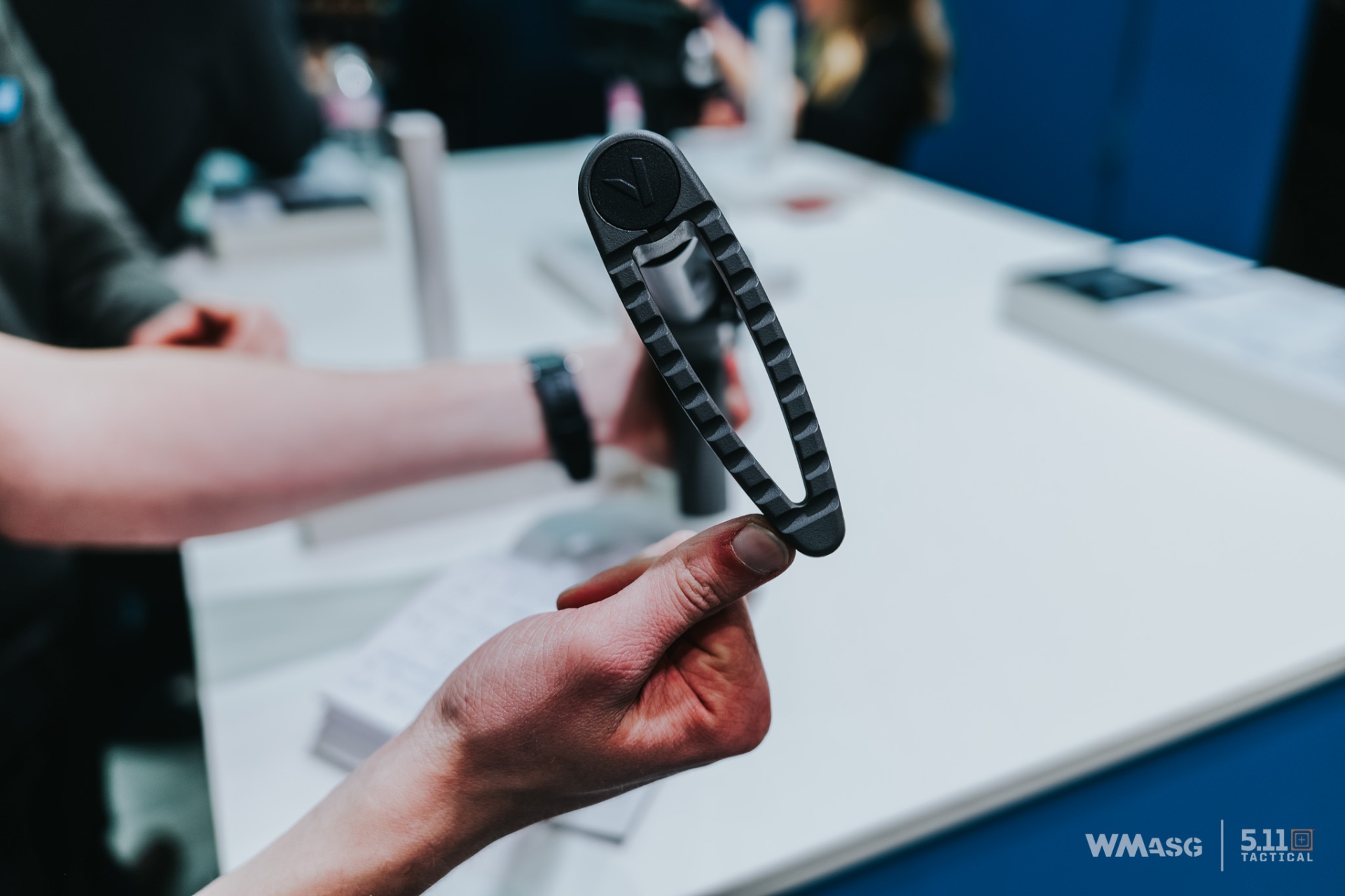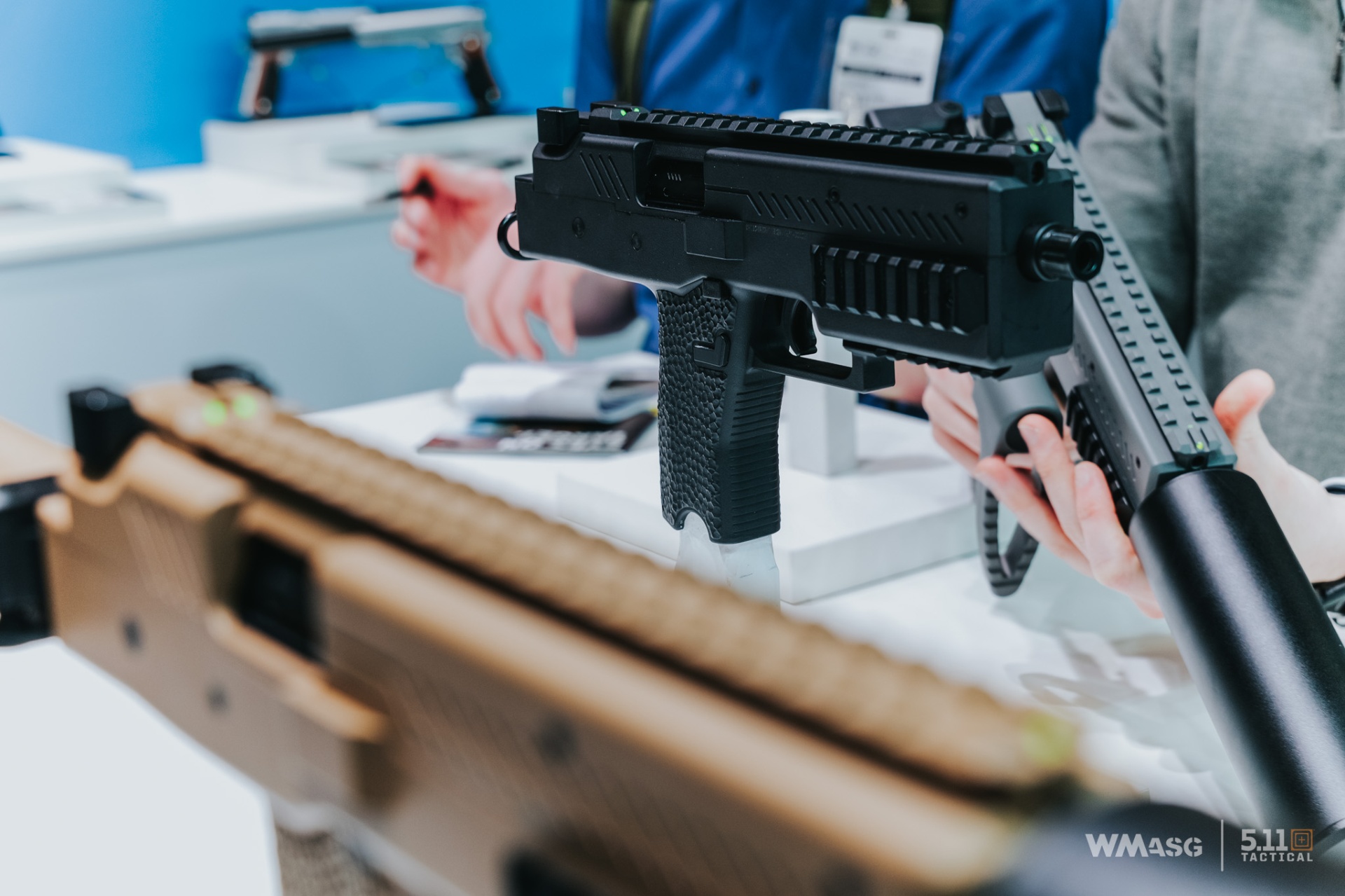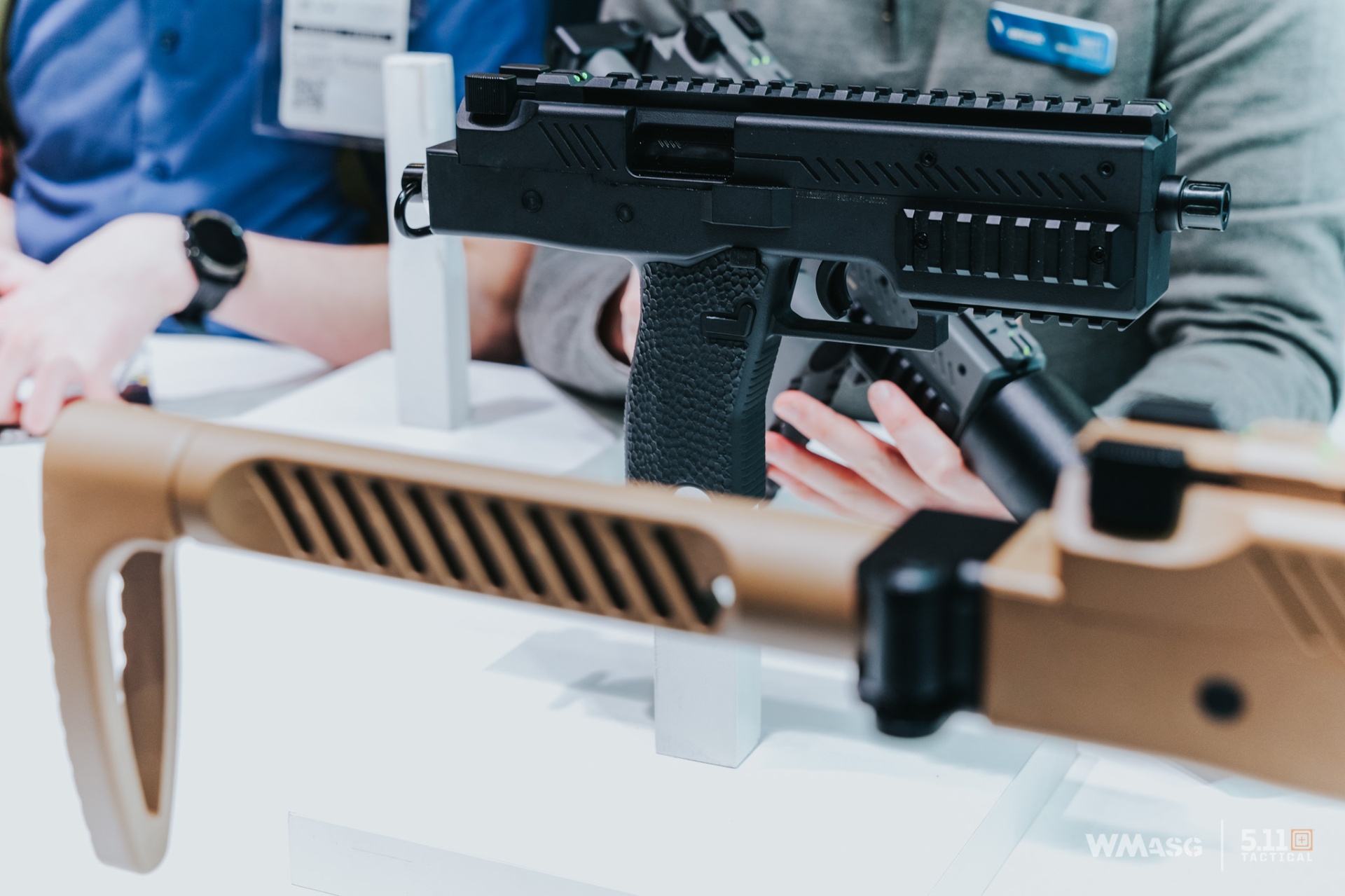 As standard, there was a top rail for accessories and optics, a reinforced charging handle and fixed iron sights with fiber optic inserts.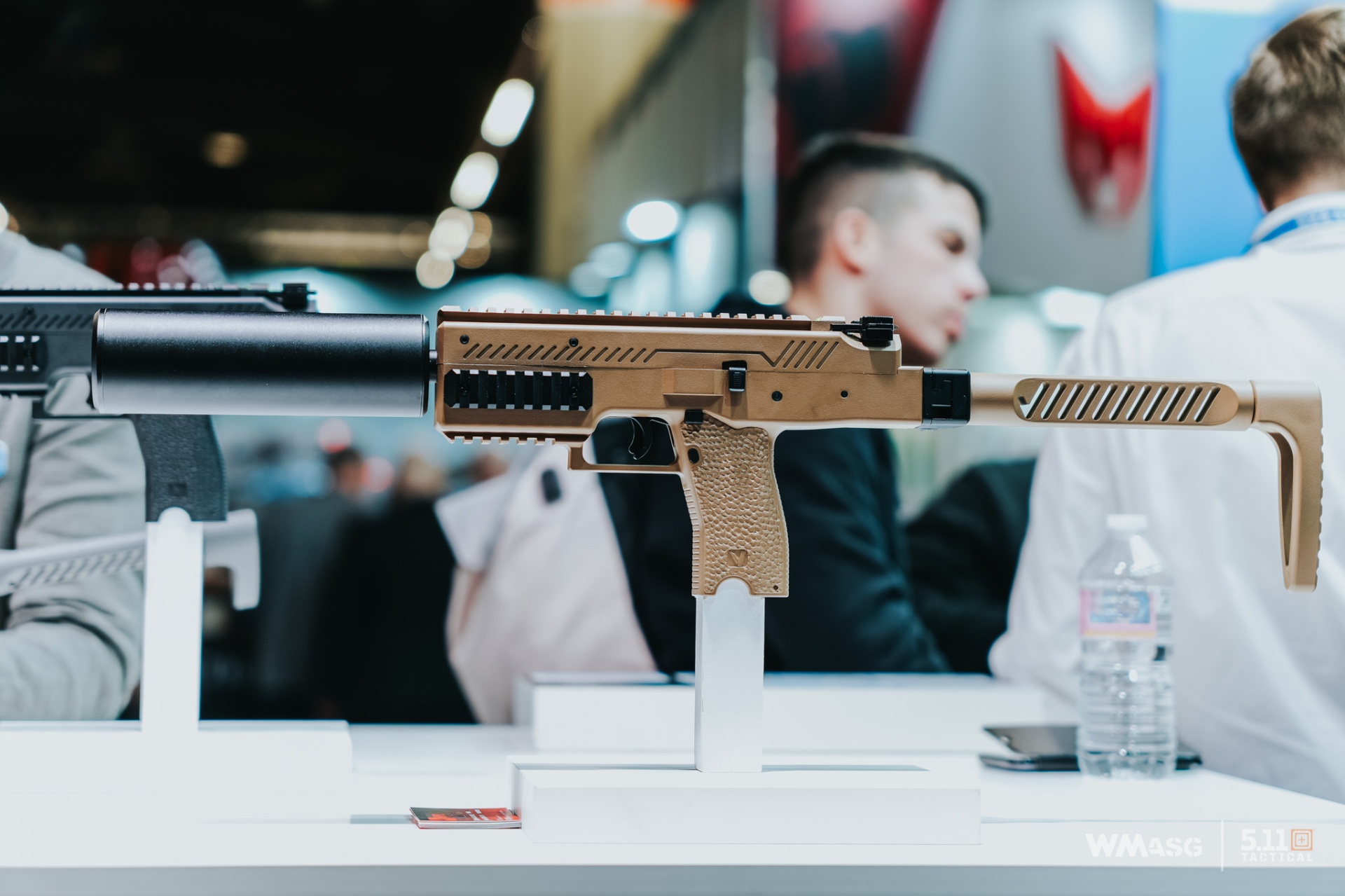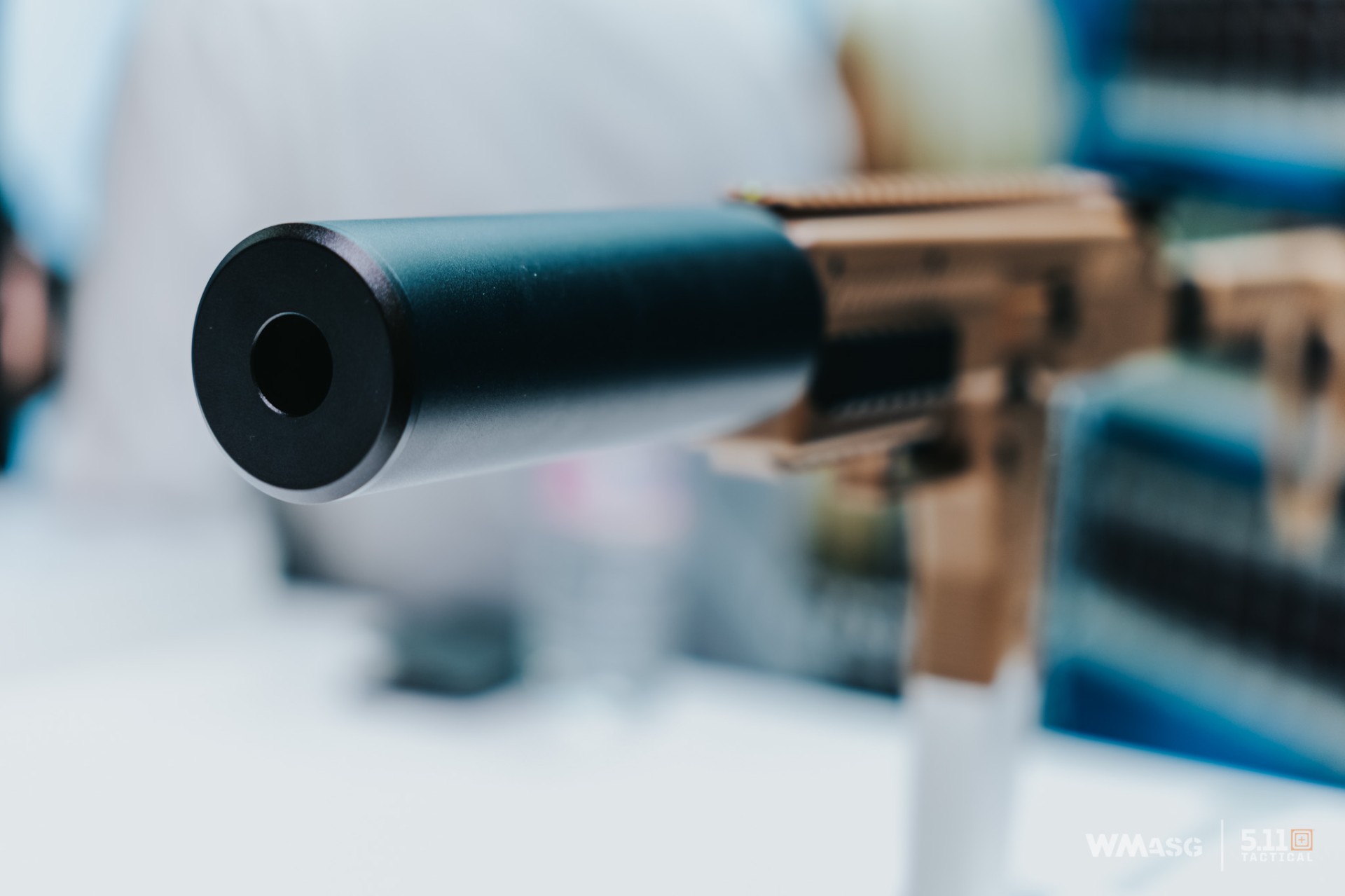 From the other extras, a quick-release silencer is shown. The disassembly mechanism is based on a dedicated silencer with 5 hooks and a lock in the silencer itself. There are no mounting rails on the silencer itself, but there are rails on the replica, under the barrel and threads for mounting additional rails on the sides of the replica.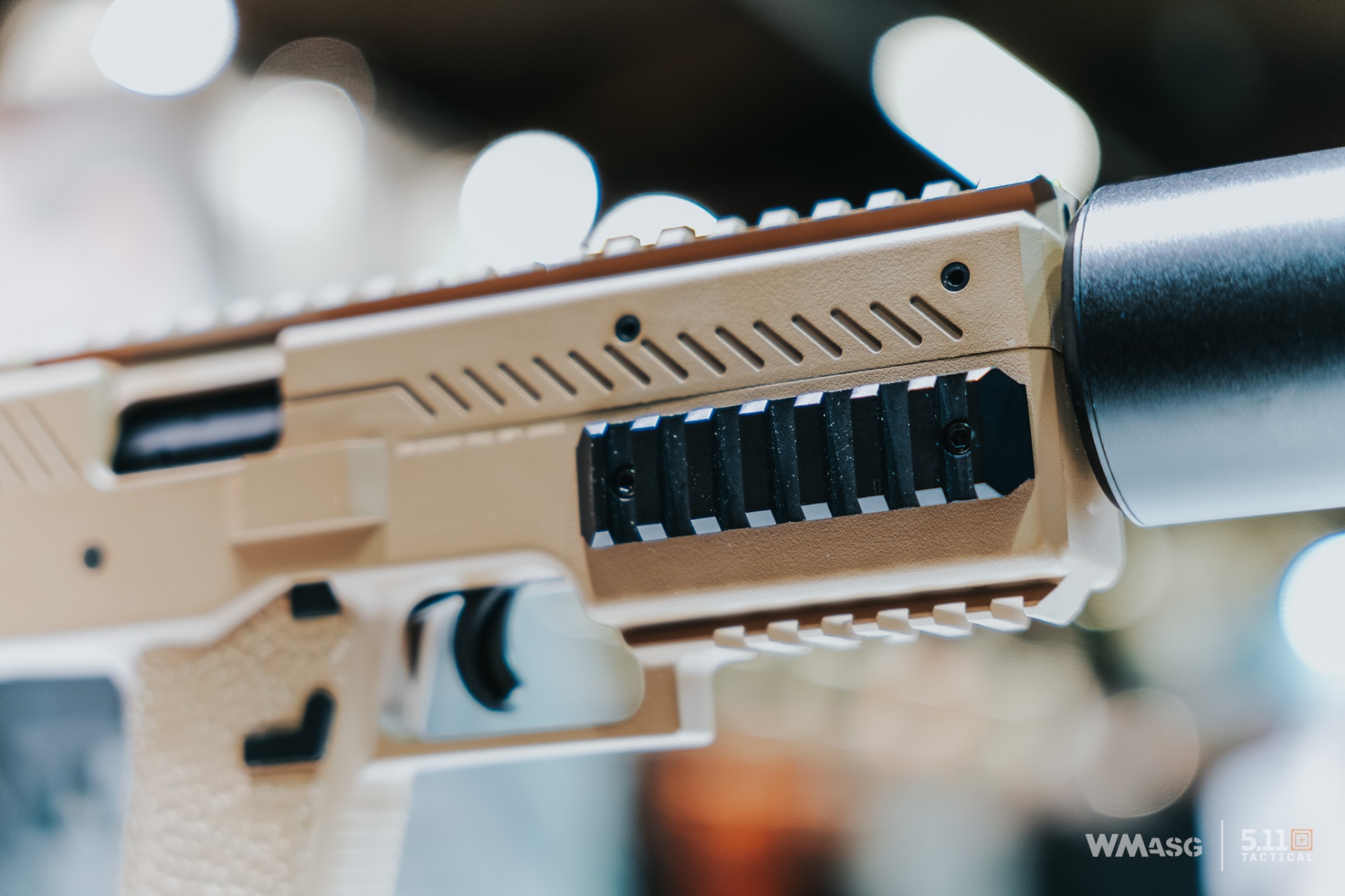 The manipulators are quite standard for this design in the form of a safety in the trigger and a selector switch and a one-sided bolt catch. The internal mechanism is based on the "Close Bolt" system with magazines compatible with the KWA MP9 replica. The magazines themselves have a capacity of 48 BBs and are currently available only in the Green Gas version, although the CO2 version is to be released in the indefinite future. The reported performance is 1-1.2J of muzzle energy. There will be two versions available: a replica with one magazine (MP1 for £200) or a set with a replica, a dedicated silencer and two magazines (MPX for £250).
From other products, we were presented with a VX14 replica created on the HiCap platform with dedicated magazines.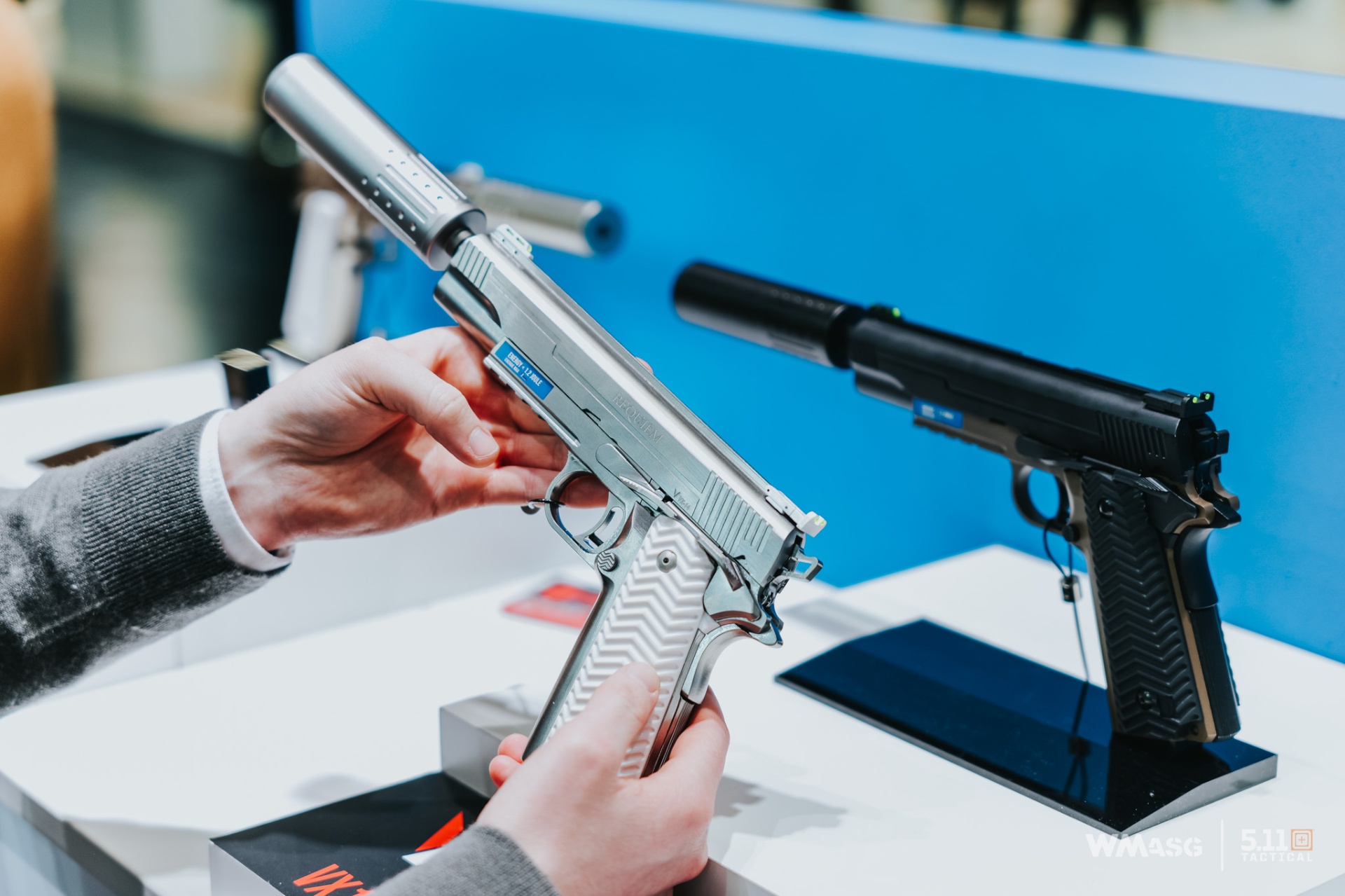 The replica has a fixed outer barrel with a thread for mounting muzzle devices and an inner barrel with a diameter of 6.03 mm with a thread for the use of an extension. Both the silencer and the inner barrel extension are included with the replica.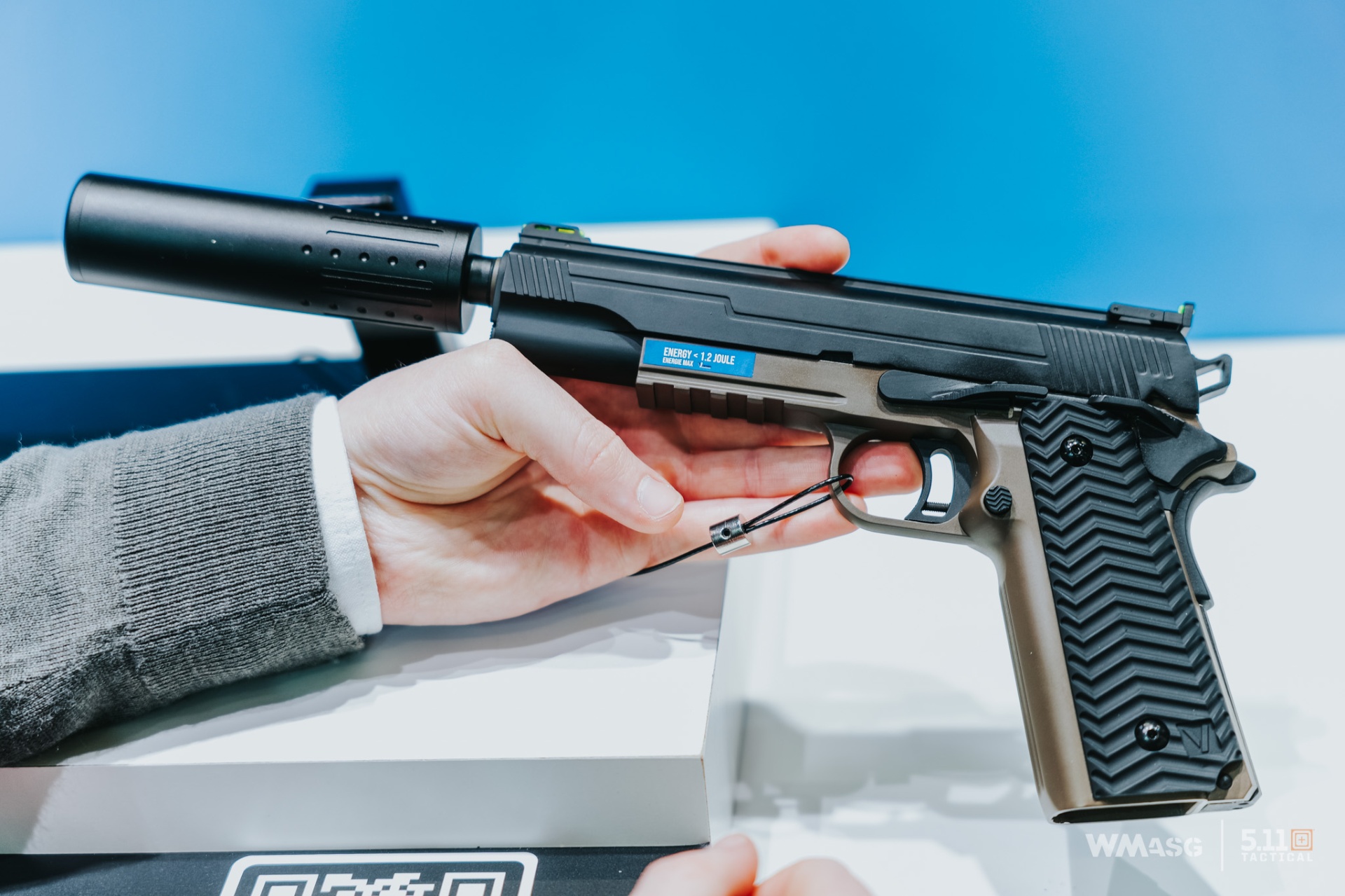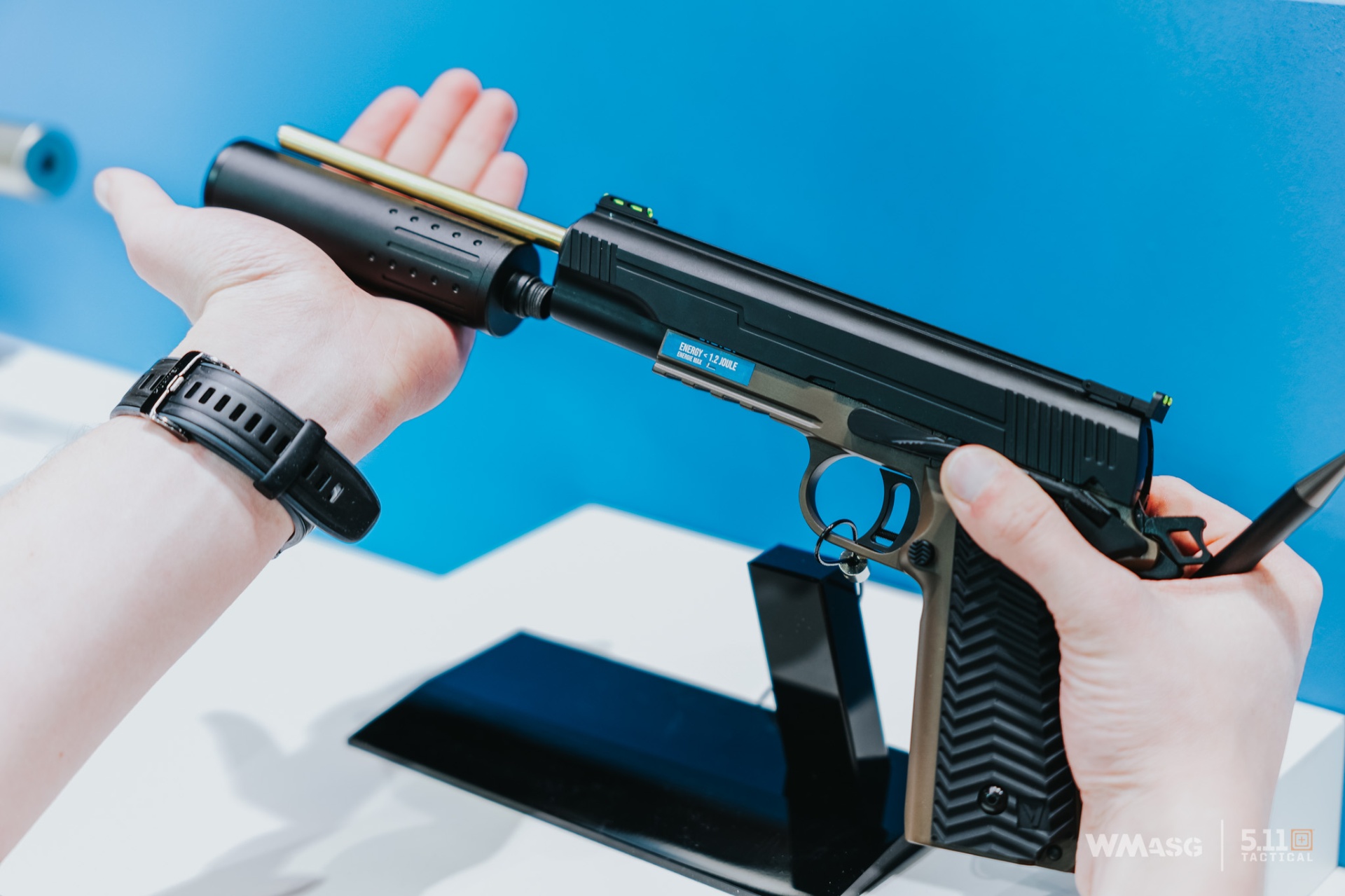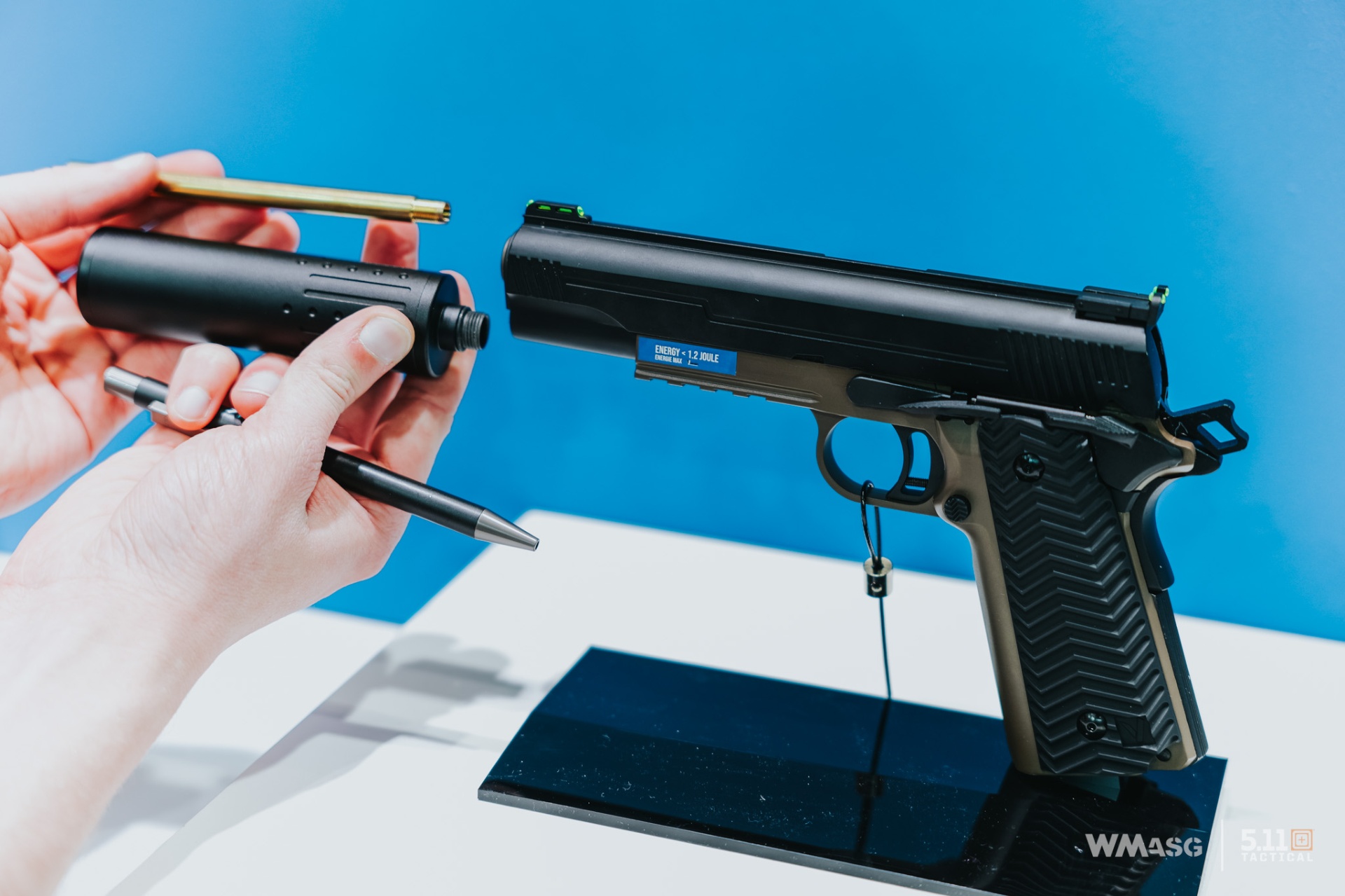 In addition to the above presented products, one could also look at other replicas offered by this manufacturer.