One of the few Polish exhibitors at IWA was the Krakow company GATE Enterprise. We paid them a visit and were introduced to new and upcoming products.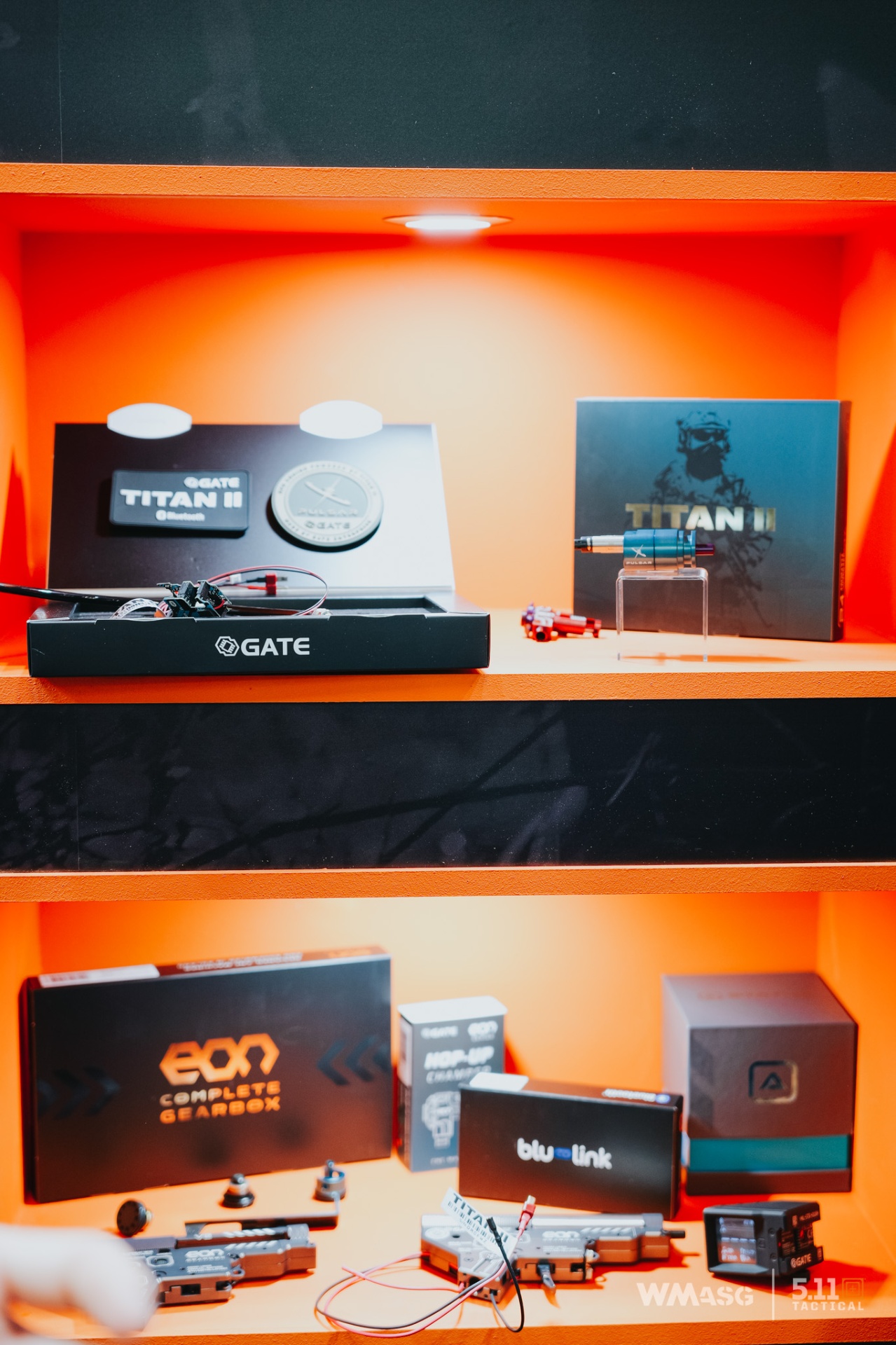 From the already known new products, we took a closer look at the HPA PULSAR engine. We know from the manufacturer that there will be more nozzle lengths for different replicas. The device itself is very simple, consisting of only three easy-to-maintain elements. The current recommended maximum operating pressure is 140 PSI, where previously it was only suggested to use up to 120 PSI. The whole works with the new TITAN II Bluetooth chip, offering functions known from AEG replicas (GATE Enterprise with new parts).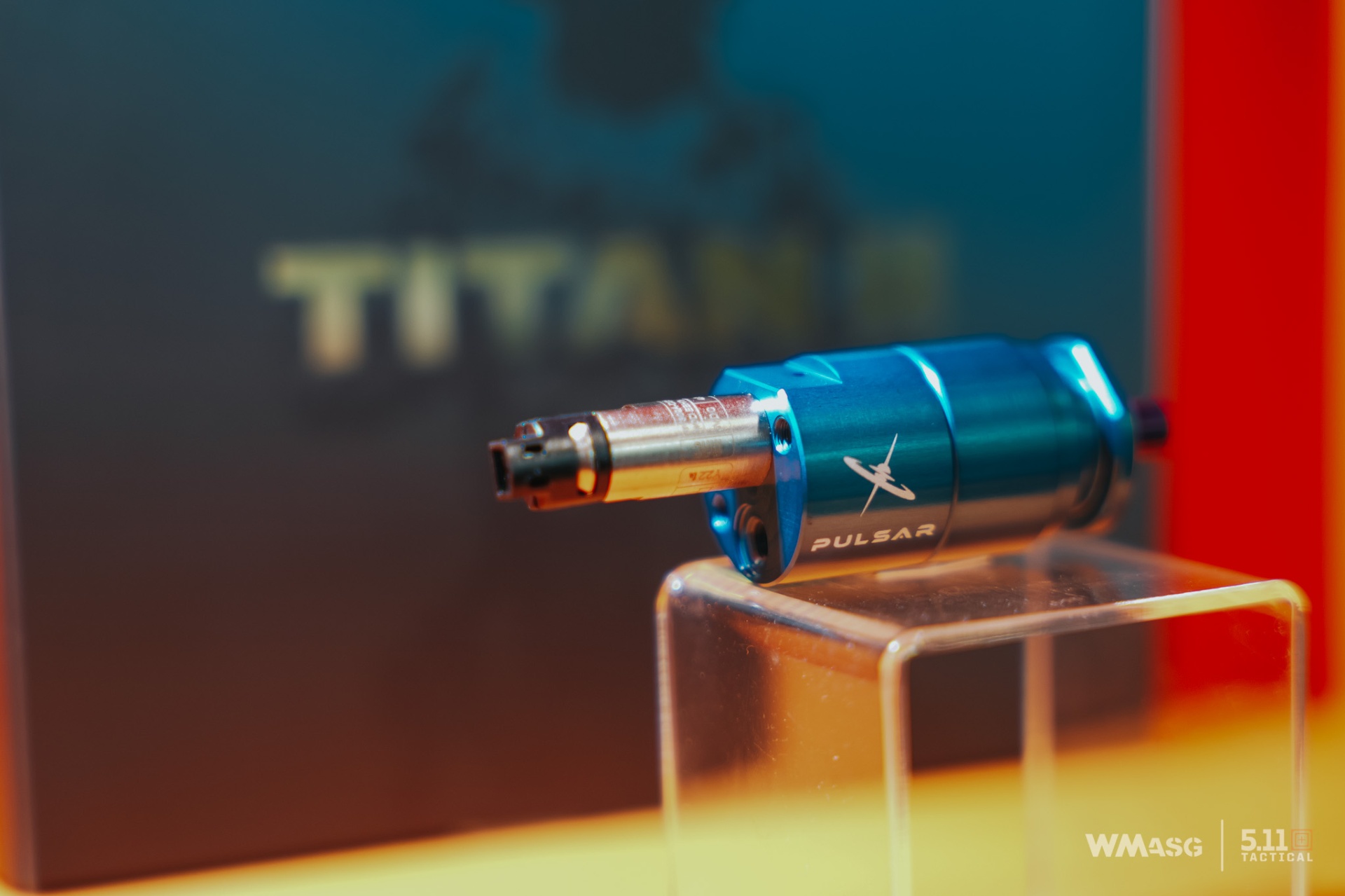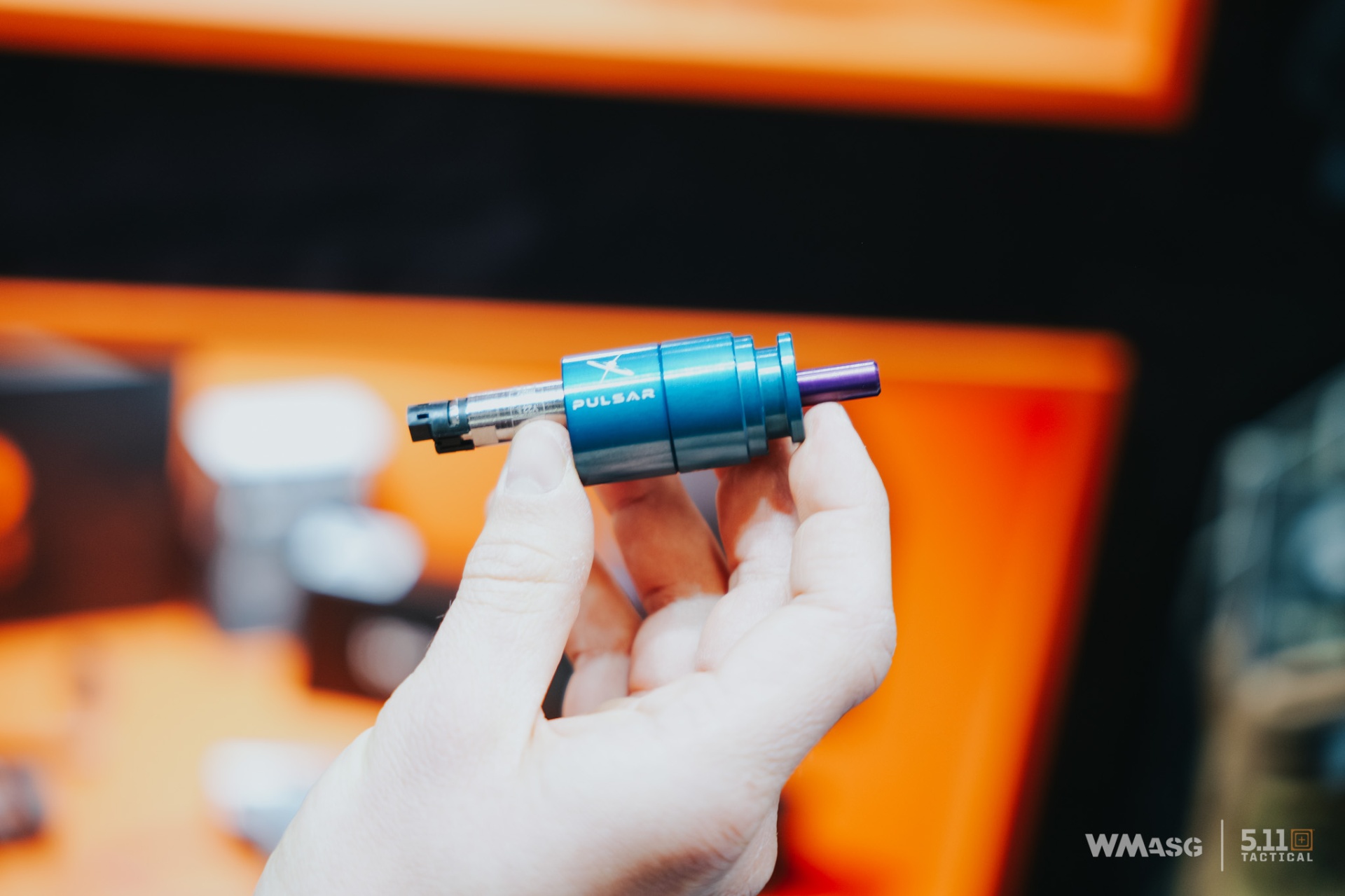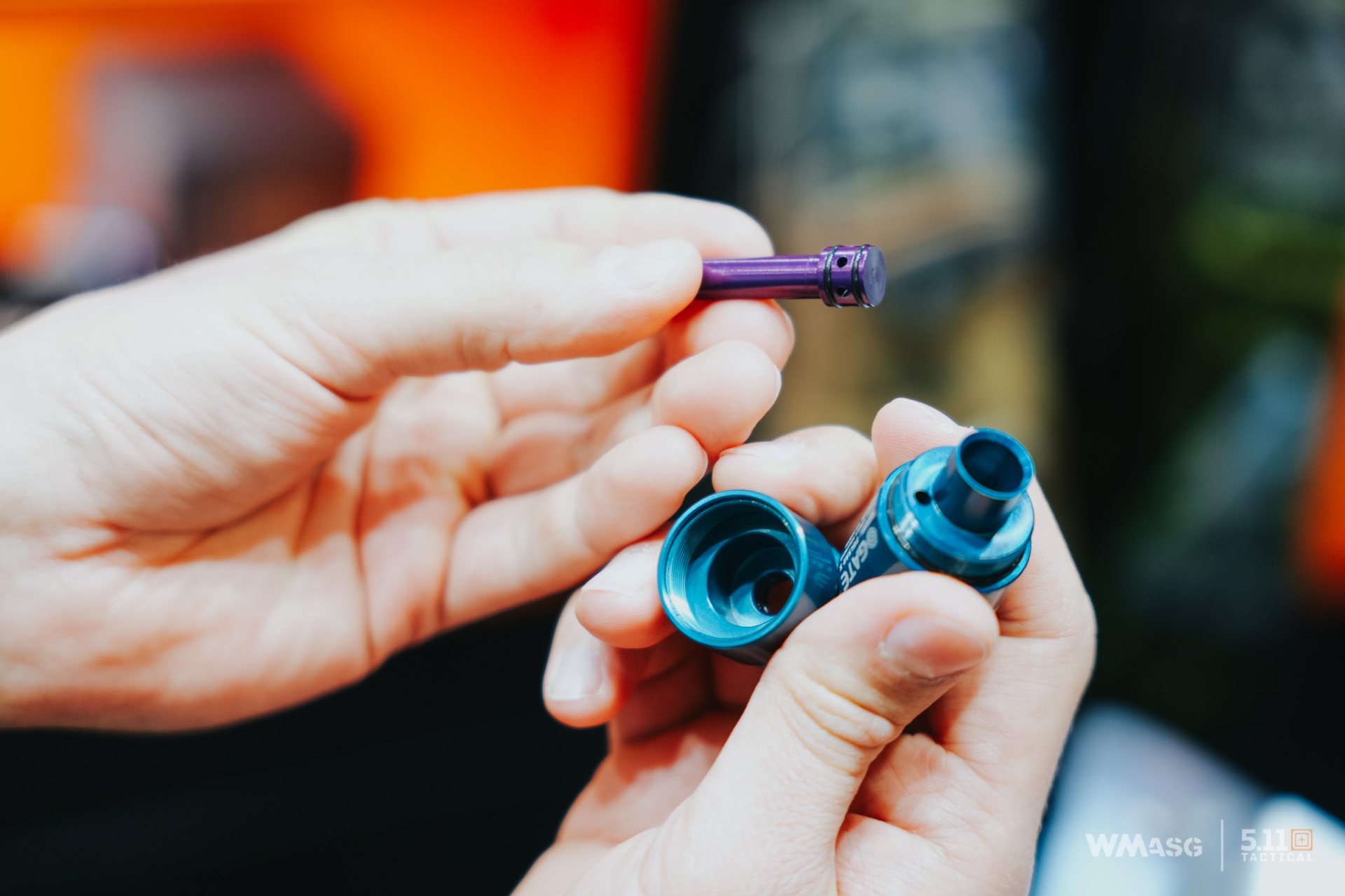 We were also informed about the work on the new HPA PULSAR D engine, which is a two-valve design. The new engine will be able to operate in both "Open bolt" and "Close bolt" systems. Like its predecessor, it will work with TITAN II Bluetooth and is expected to be released in the second half of the year.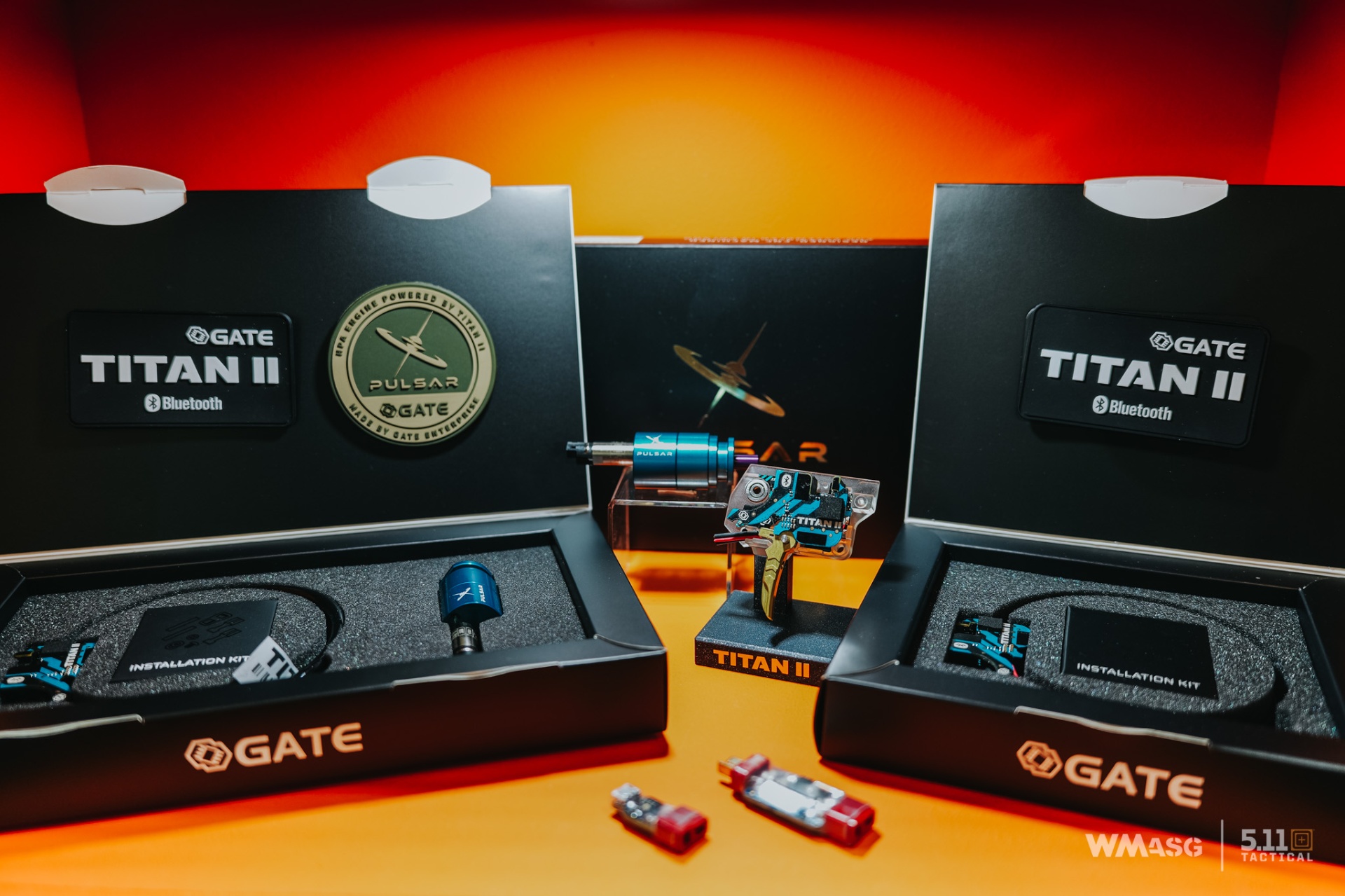 From the internal parts, Hop-Up Chambers, Piston Heads, Cylinder Heads, Cylinders, Follower Plates, and EON Frames were showcased. The whole thing is already available for purchase as separate products or as a complete gearbox.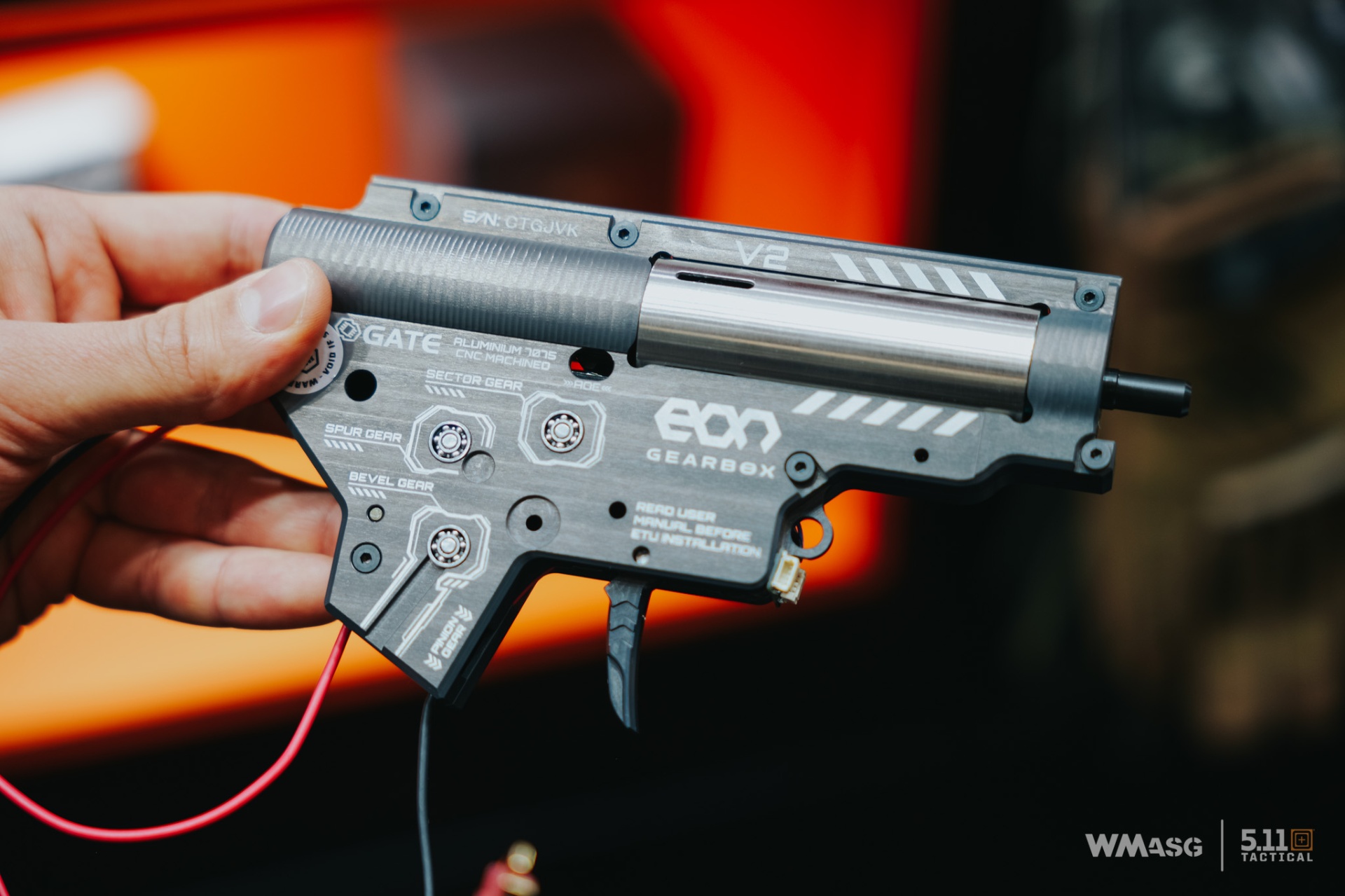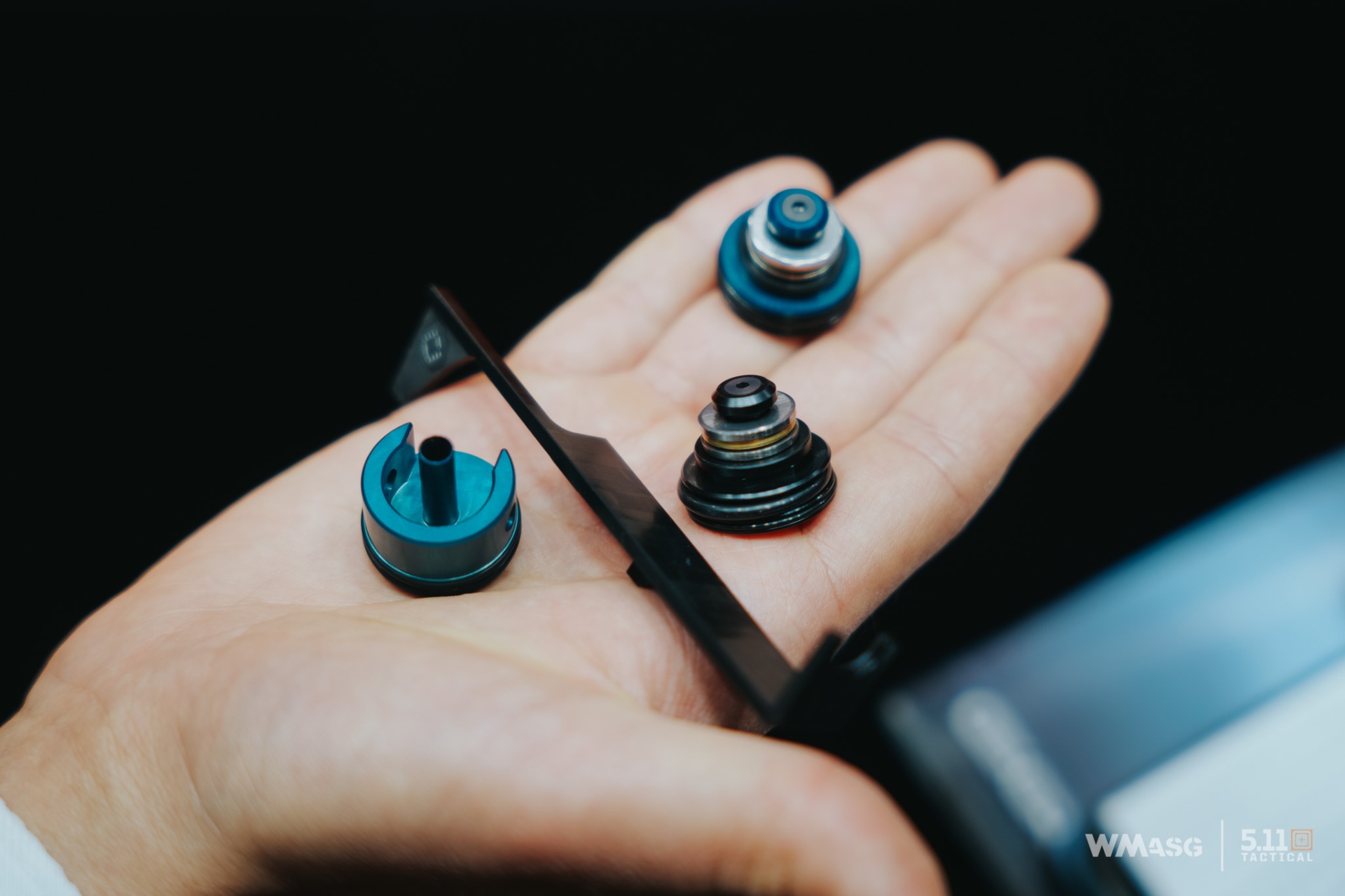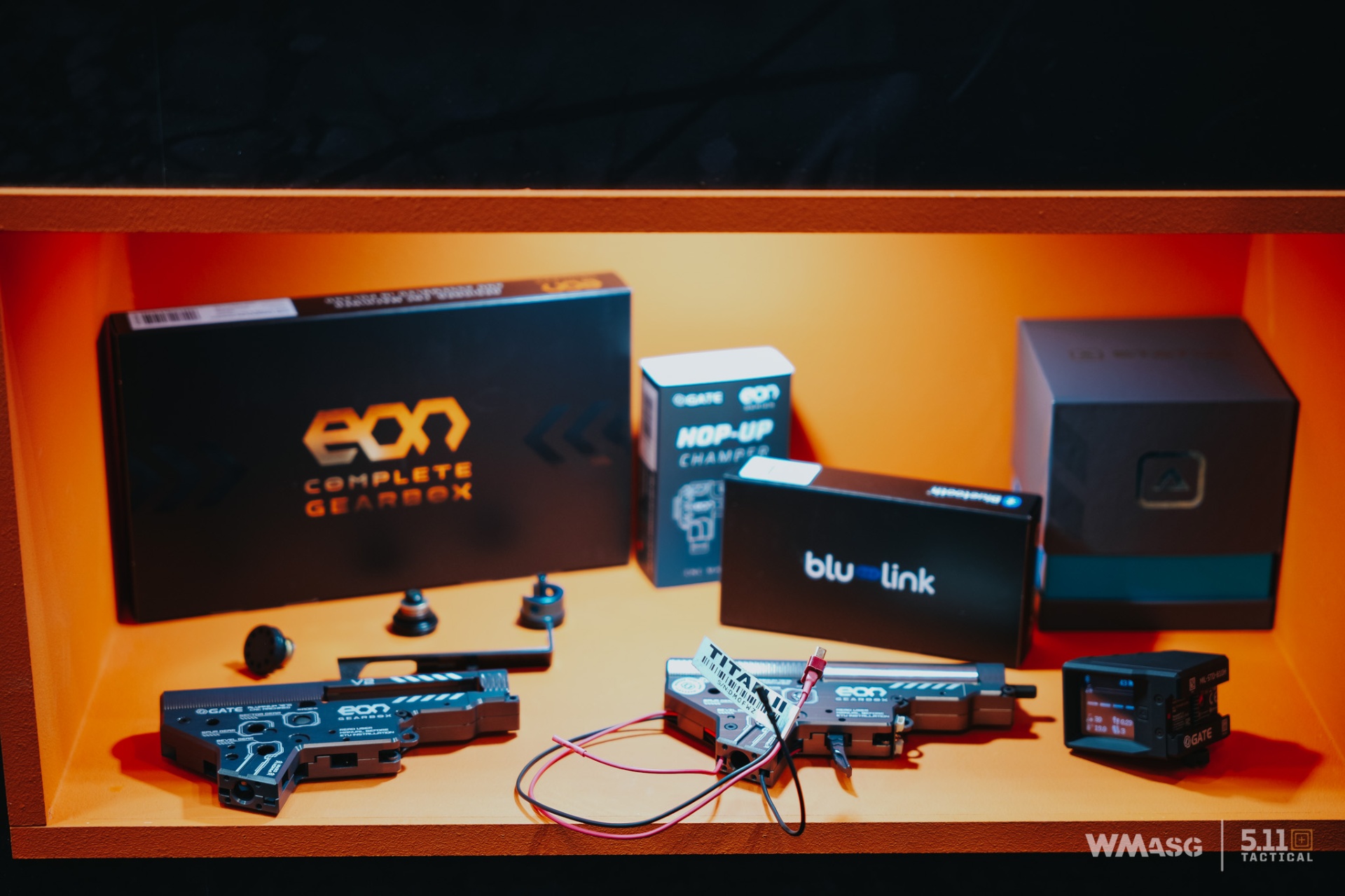 These parts can also be found in the upcoming series of Trinity Armament replicas created in cooperation with the Arcturus brand. Parts of Gate production will go into standard Arcturus frames. There will be 5 versions of the replica in Europe, and only 3 for the American market.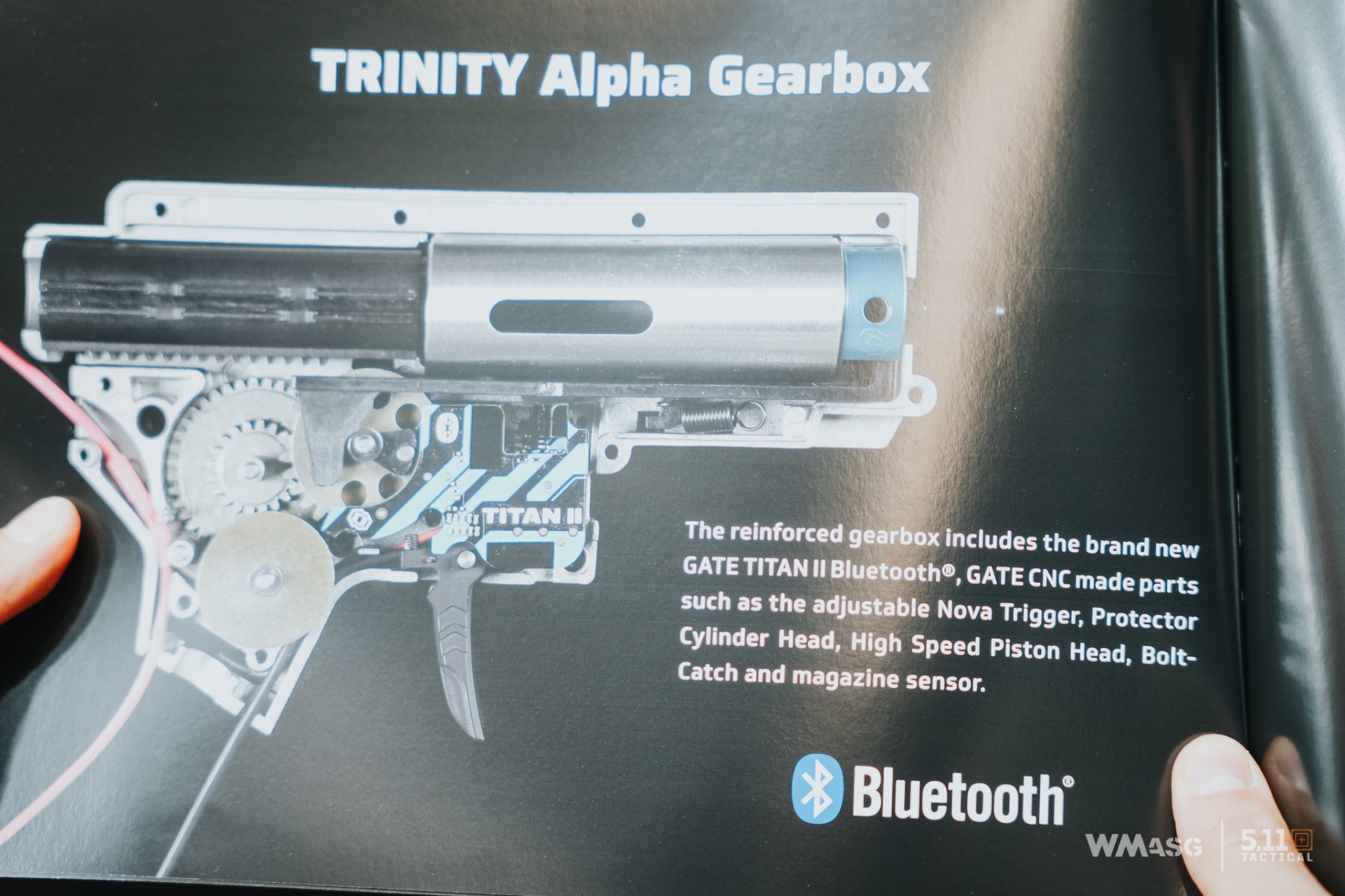 We've also been told some information about upcoming projects, but we can't share them at the moment.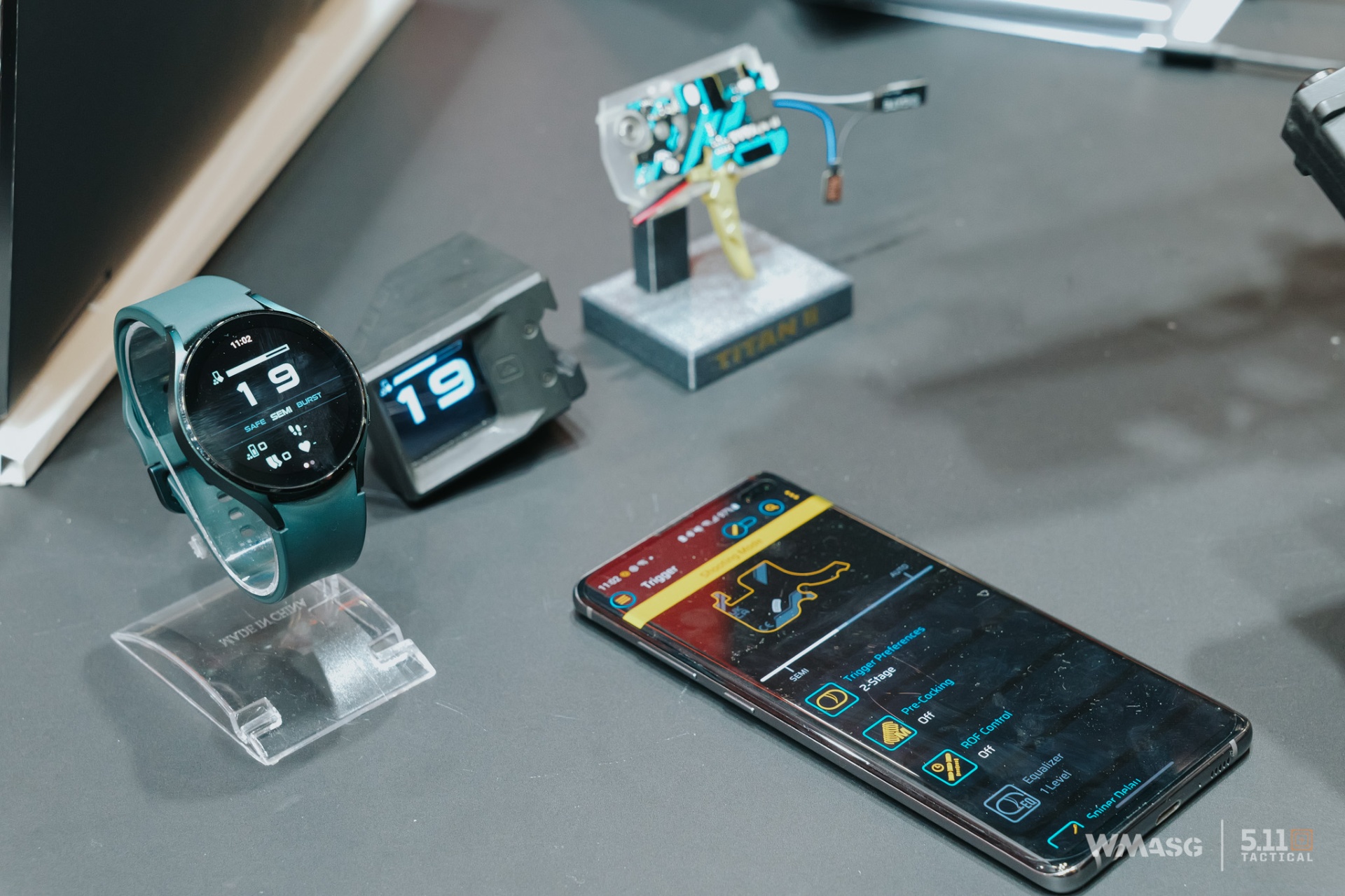 In addition to parts development, software development continues. The GATE Control Station application may soon have the option of adding a GARMIN device, the ability to create replica profiles in the application, or cooperation with 45 degree selectors. Currently, there is already the possibility of remote shooting from devices such as Smartwach, Regional Lock (automatic blocking of illegal functions in certain countries, e.g. automatic fire above 0.8J in Germany). The whole is to continue to work with the STATUS computer, which currently costs around 255 EUR.