If you remember our report from the visit to the MOS booth at the Shot Show 2023 (New models by Arcturus Tactical and a line of sights replicas from the East), then you will certainly know about the announced series of optics by MOS Manufacture, sold under the new Novus brand. The first release announcements are slowly appearing and the first replica that will be released is the Micro Red Dot Sight MDS III model, which is a replica of the Russian VZOR-1 reflex sight made by Zenitco.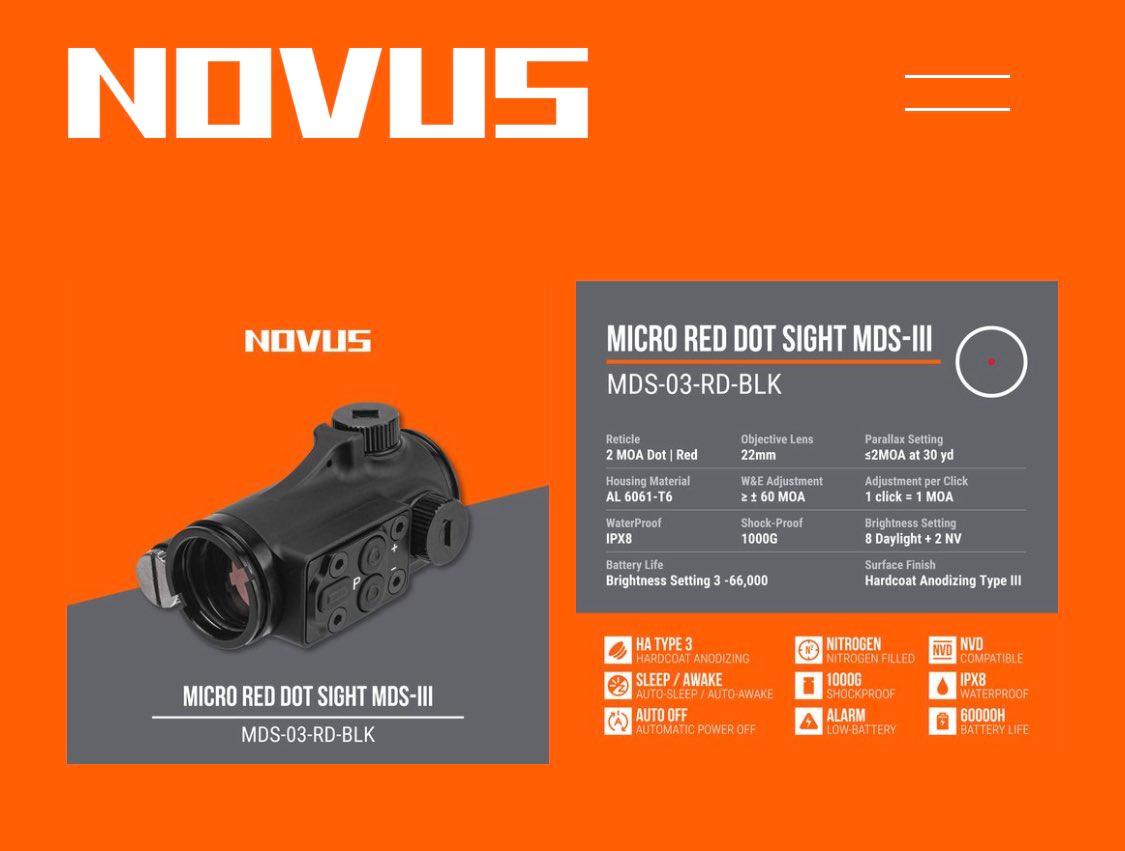 Having lens with a diameter of 22 mm, it is very similar to the well-known Aimpoint T-1 Micro reflex sight. The replica is powered by an AAA battery and offers as much as 66,000 hours of working time at intensity level 3, where in the original the manufacturer states it at "only" 1 year or around 8766 hours. The replica has no additional reticles (a circle and circle with a dot), but there are 2 brightness levels that work with night vision and 8 levels of daylight brightness. In the replica, care was taken to make it at the level of a product intended for firearms thanks to filling the sight with nitrogen, has an adjustment every 1 MOA with a range of 60 MOA vertically and horizontally and a reticle in the form of a 2 MOA dot. To extend the working time, there is also a Sleep/Awake function activated after 2 hours of use and an automatic shutdown mode after 24 hours in Sleep/Awake mode and also or low battery alarm. The housing is to be based on 6061-T6 aluminum with a type III anodizing, withstanding g-forces up too 1000G or submersion in water in accordance with the IPX8 standard. Together with the reflex sight replica, we will get a set of as many as five different types of mounts, flip-up covers and a "honeycomb" protector.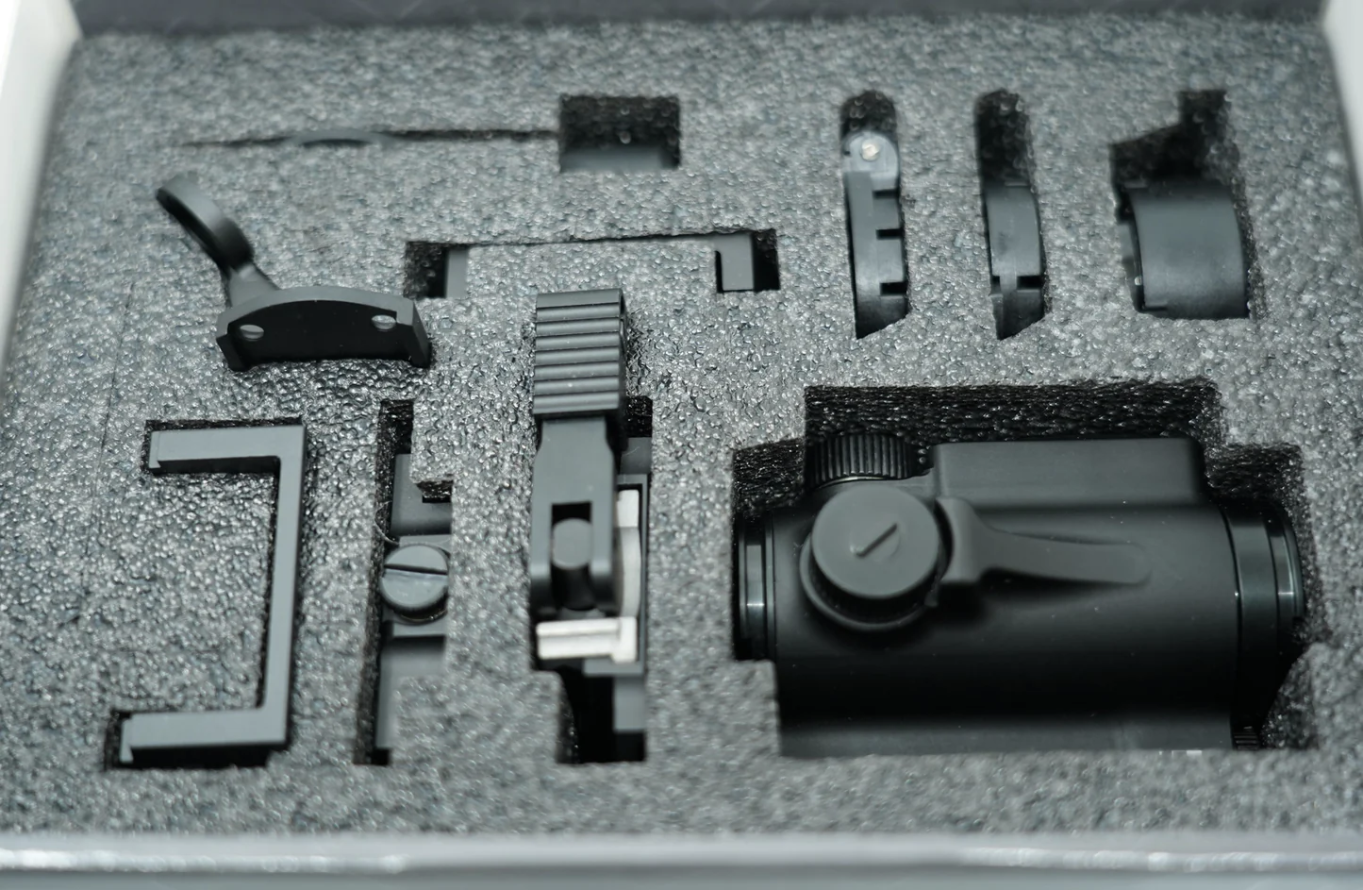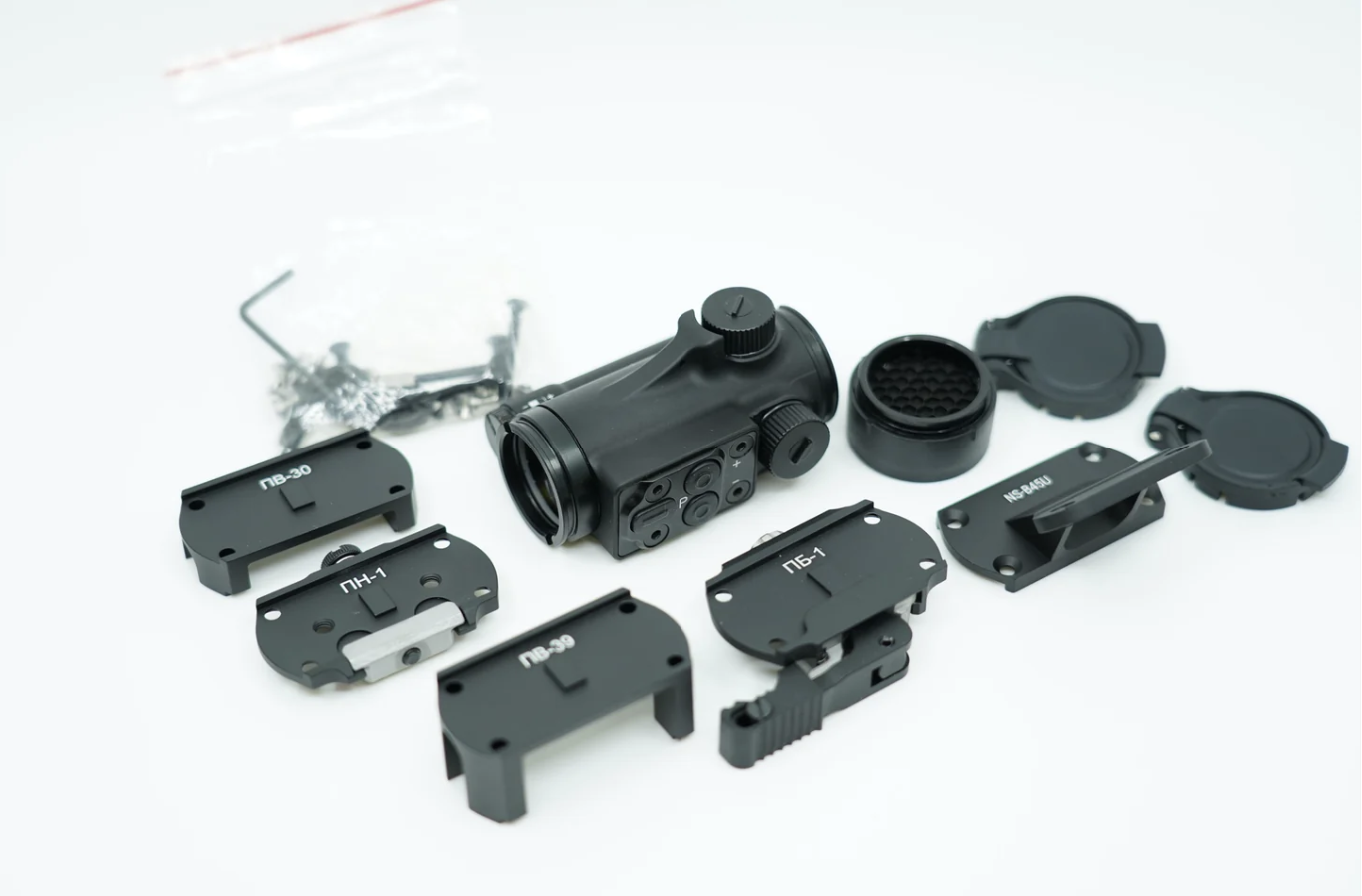 (Photos:  FT MediaWorks)
Initial price for this sight is around 195 USD.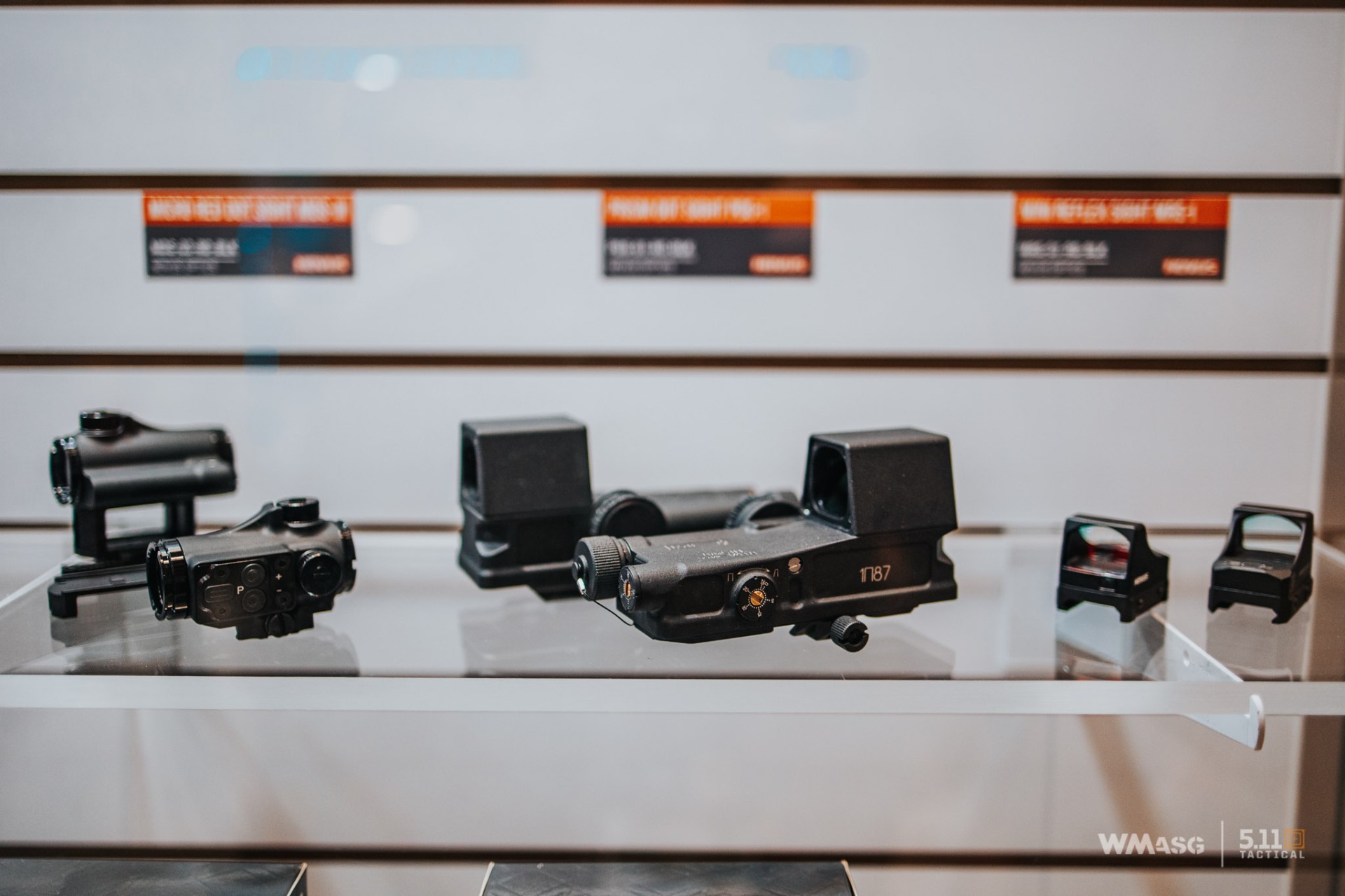 (Upcoming sight replicas by Novus Optics presented at Shot Show 2023)
In addition to the MDS-III model mentioned at the beginning, you can get read the details of other replicas that have similar functions. Among the MDS series, nitrogen filling, two settings for use with night vision devices, a reticle in the form of a dot size of 2 MOA, the adjustment range of 60 MOA with a click every 1 MOA, housing made of 6061-T6 aluminum covered with type III anodizing or IPX8 water resistance are common features. To save the battery, the already mentioned Sleep/Awake function or automatic shutdown functions are also present.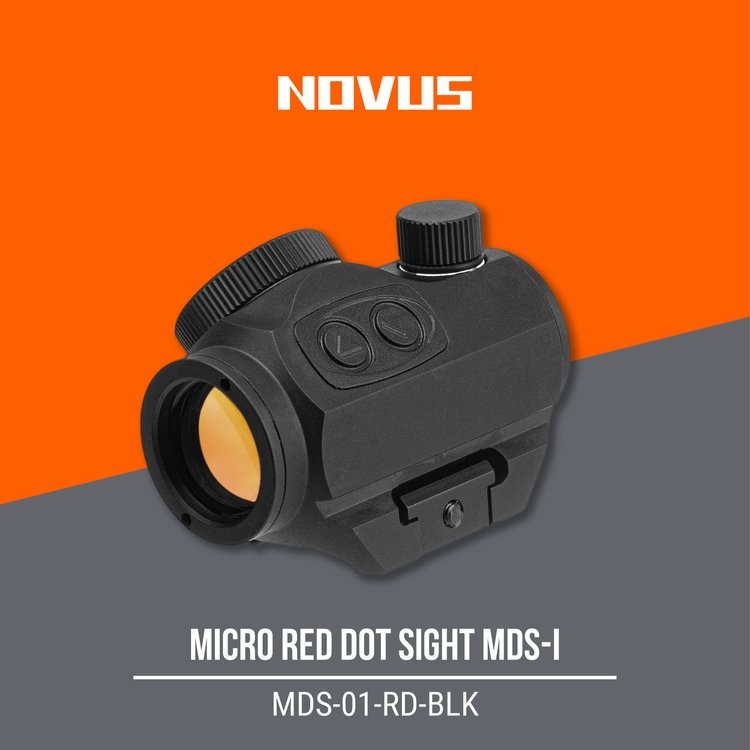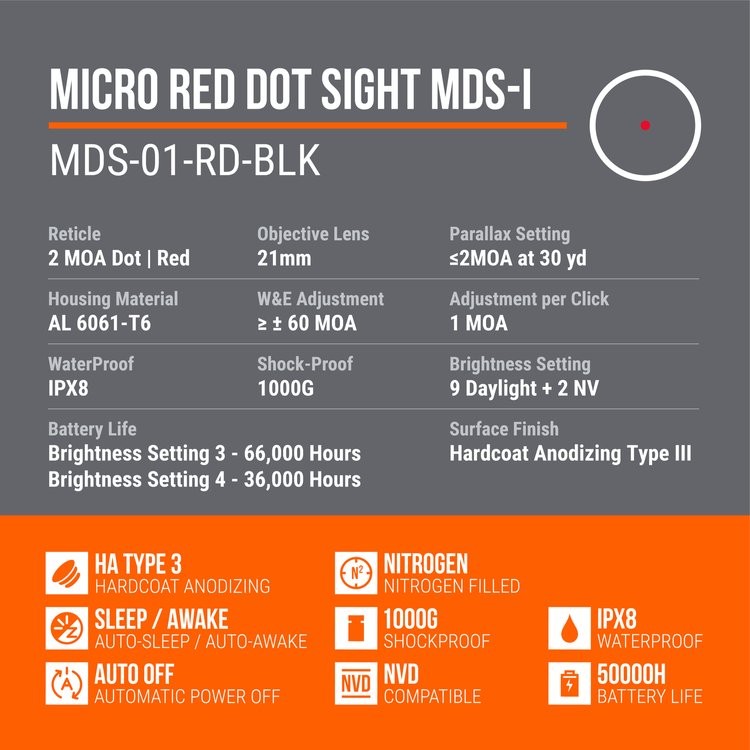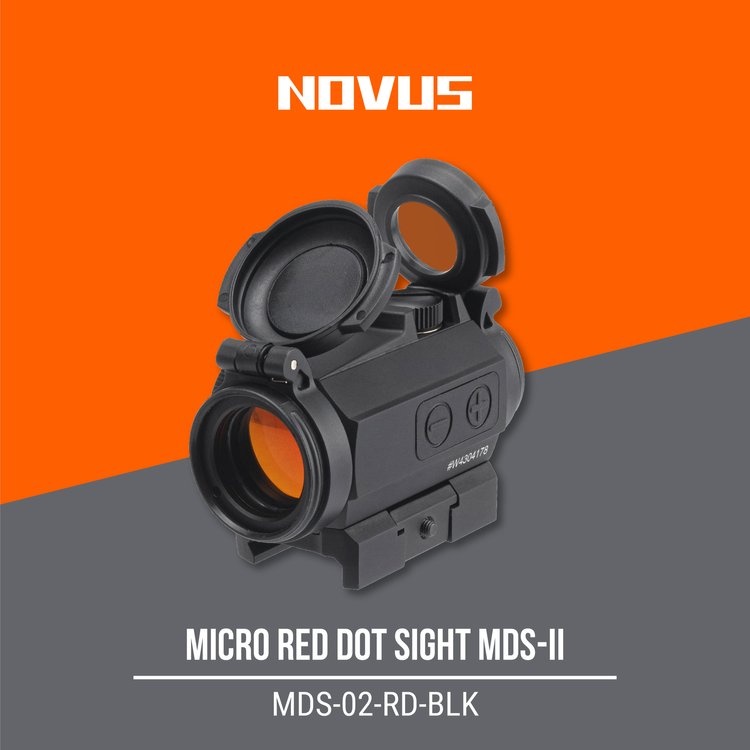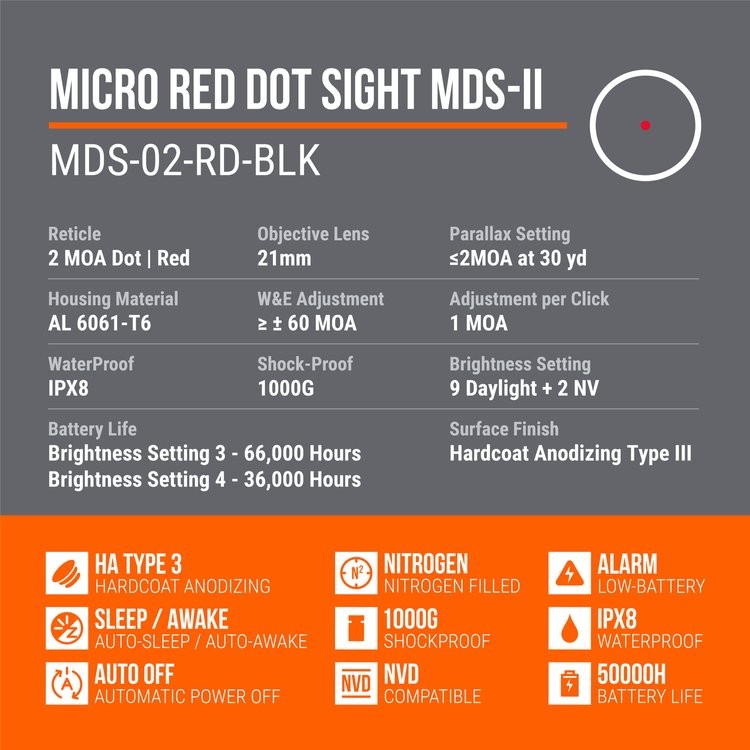 The other two replicas are the Mini Reflex Sight (MRS-1) and the Prism Dot Sight (PDS-1). The MRS-1, which is a minimalist sight with an open design, is apparently derived from the RMR sights family. Some changes have been made to the design of the replica, placing only one button and a sensor for automatically adjusting the brightness of the reticle with a standard size of 2 MOA. The brightness adjustment button is operated based on the a-b-c-b-a levels scheme.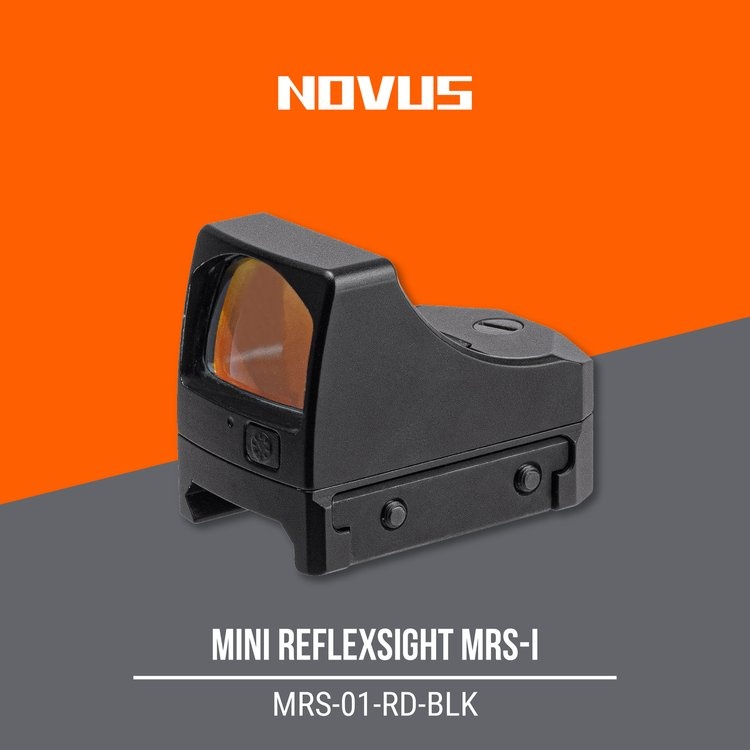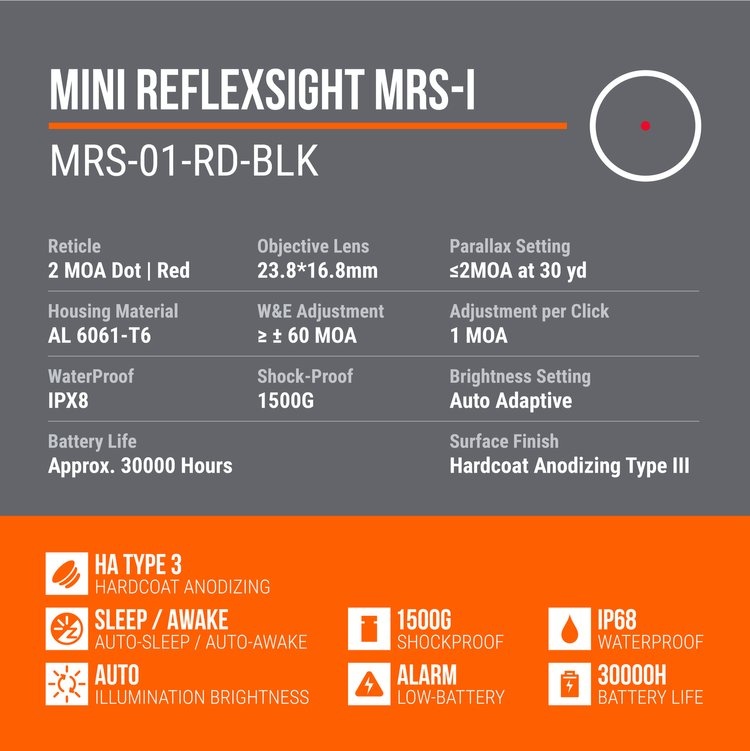 The most interesting product may be the PDS-1 replica based on the 1P87 prism sight made in Russia.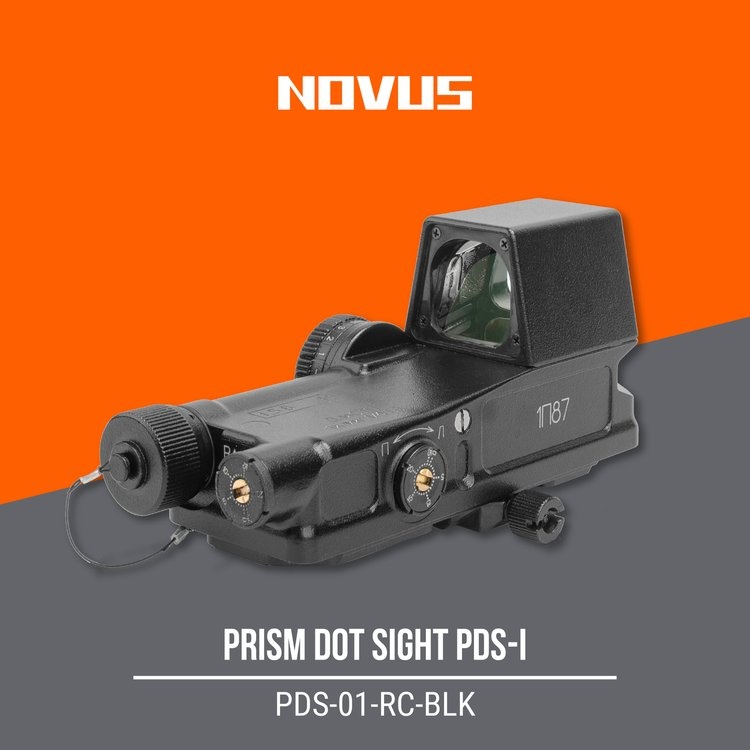 The based on a prism, with two reticles (2 MOA dot and 60 MOA circle), it has a 25 mm wide lens, 4 settings for working with night vision devices and 5 daytime brightness settings.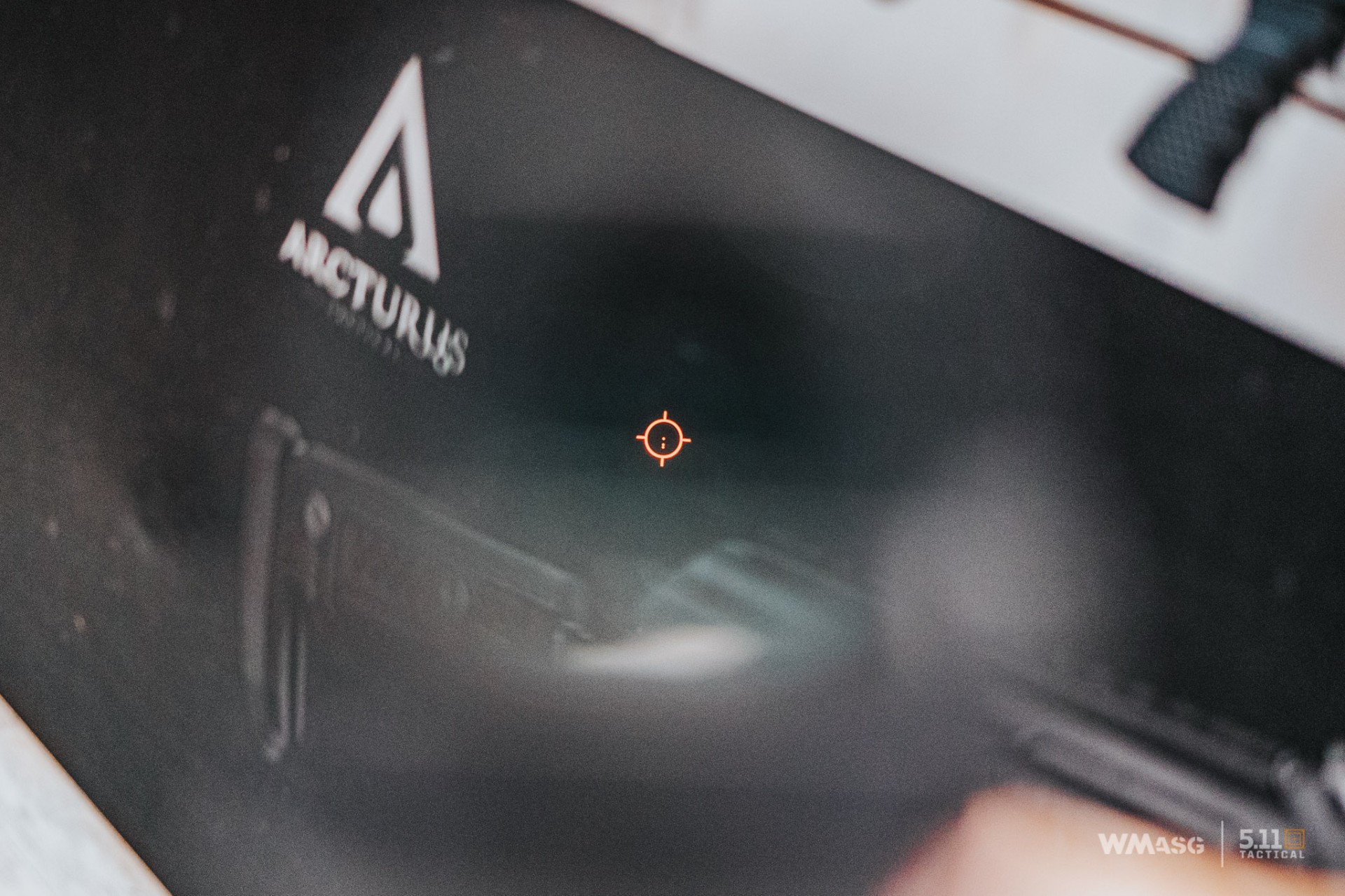 (View through the PDS-1 sight with the reticle)
As a standard, the replica is filled with nitrogen, made of 6061-T6 aluminum, has the IPX8 water resistance and Sleep/Awake modes (this time it activates after 10 minutes). In this model, there is no Auto Off function and the type III anodizing was dropper in favor of epoxy paint compatible with the original. It is to be powered by AA batteries with a working time of 7,600 hours on brightness setting 5. An interesting fact is the change of adjustment from 1 MOA per click to ¼ MRAD per click (MOA - Minute Of Angle, 1/60 of a degree or 29 mm at 100 meters; MRAD-Milliradian, 1/1000 radian or 10 mm at 100 meters). The replica is to be suitable for mounting on Picatinny rails and will weigh about 340 g.
Photos: WMASG.COM, FT MediaWorks, Novus Optics