Aquaterro has been awarded an order for a new Sidearm Weapon System (SWS) under the Australian Defense Force's LAND 159 programme.

The order, worth over USD 20 million (AUD 30 million), was placed after exhaustive analysis, testing and evaluation since the contract was awarded in October 2022. This step opens the door to the introduction of a new weapon system into ADF service and confirms that Aquaterro is the largest supplier of weapons within the LAND 159.

The new ADF SWS includes the SIG P320 X-Carry Pro pistol, the SIG ROMEO2 Micro Reflex Sight and SIG FOXTROT2 flashlight.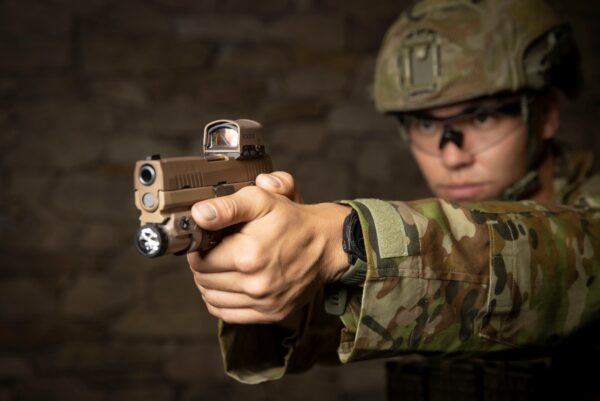 The LAND 159 government website states that this project involves the purchase of "next-generation weapon systems, surveillance and target acquisitions ancillaries, ammunitions, facilities and training and support systems. The Lethality System will ensure ADF ground combatants maintain a capability advantage over potential adversaries to beyond 2030."

All SIG P320s will undergo the final production process: customized laser engraving at the new Aquaterro Laser Processing Centre, located in South East Melbourne.

SIG SAUER and Aquaterro have been working closely since 2017 to participate in tenders on the Australian defense and uniformed services market. This contract is the latest and largest SIG weapon systems contract in Australia to date and demonstrates the commitment of both companies to Australia.

Aquaterro has also been selected to supply the new Personal Defense Weapons System (PDWS) to LAND 159, consisting of SIG MCX, ROMEO4T Reflex Sight, JULIET4 magnifier and SIG silencers. These elements completed the testing and evaluation process before the procurement decision has been made.
Source: aquaterro.com