Blade-Tech is a well-known American manufacturer of high-quality holsters, pouches and other equipment. At the end of 2022 the company revealed its new mounting system, the Tek-Mount™, which we already had the opportunity to write about after visiting SHOT Show 2023.
Like the QLS system made by Safariland®, the two-piece Tek-Mount™ (consisting of a base platform and a rotating disc) also enables quick and simple installation of the holster. In addition, it allows for full adjustment of the angle (in the range of 360 degrees) without the use of tools. This gives the user as many as 36 positions to choose from, spaced at every 10 degrees.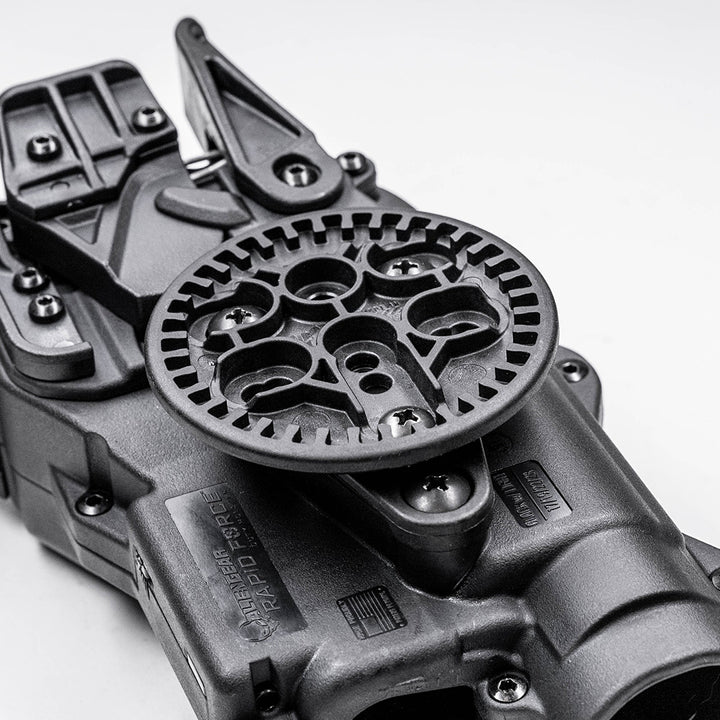 The new mount from Blade-Tech is compatible with holsters from many respected companies and, in combination with a special adapter, it could also be used with Safariland® products. Currently, the manufacturer has introduced another adapter to its offer: the Tek-Mount™ Alien Gear® Rapid Force Holster Adapter Kit.
As its name suggests, this product allows to experience the full range of benefits of the Tek-Mount™ system when used with Alien Gear® Rapid Force holsters.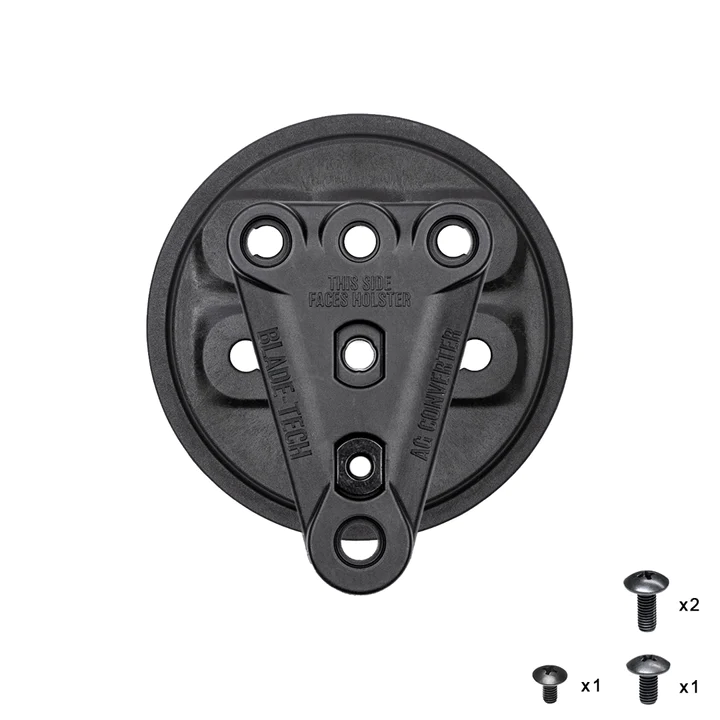 The new adapter is available in black and is priced at $6.99. Together with it, the buyer receives the aforementioned rotating disk and a set of mounting screws.
Photos: Blade-Tech