Today, the MSPO 2023 fair began and Fabryka Broni "Łucznik" from Radom started it with something big. A new pistol from Radom was presented for the first time, called the MPS, which means Modułowy Pistolet Samopowtarzalny (ang. Modular Semi-Automatic Pistol).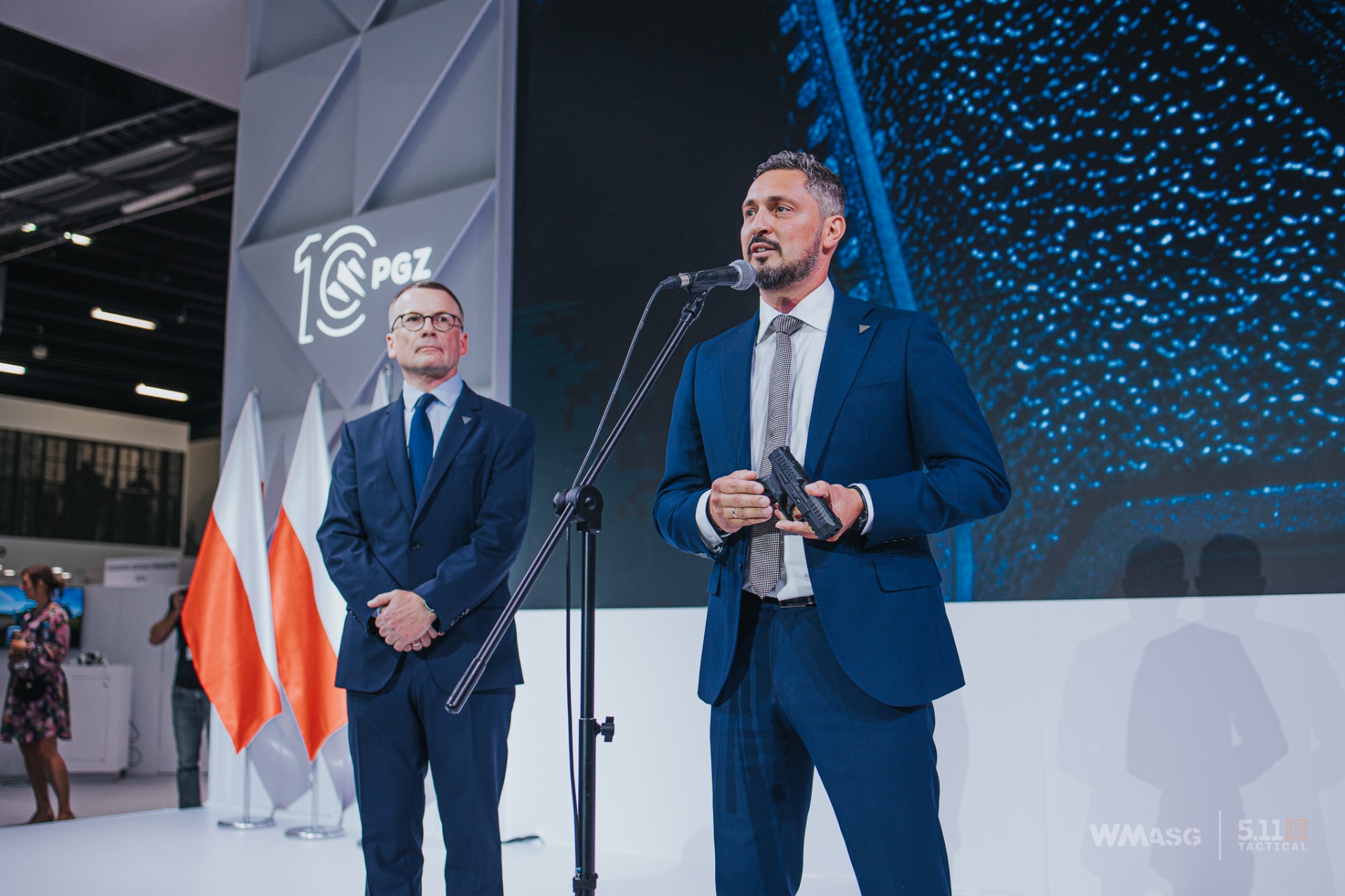 Let's start by explaining what the word "Modular" in the name means. The gun has an unusual design and does not have an external frame like the vast majority of similar pistols. Here we will find an internal frame, placed in a plastic grip. This means that without unnecessary formalities, without the need to present a certificate entitling to purchase a firearm (and without losing "space on the permit"), you will be able to freely buy and change grips. As announced by the vice-president of FB Łucznik Seweryn Figurski, grips of different sizes, different colors and different lengths of the mounting rail placed under the barrel are to be available. A Tactical version has also been announced, but it's not clear what that means.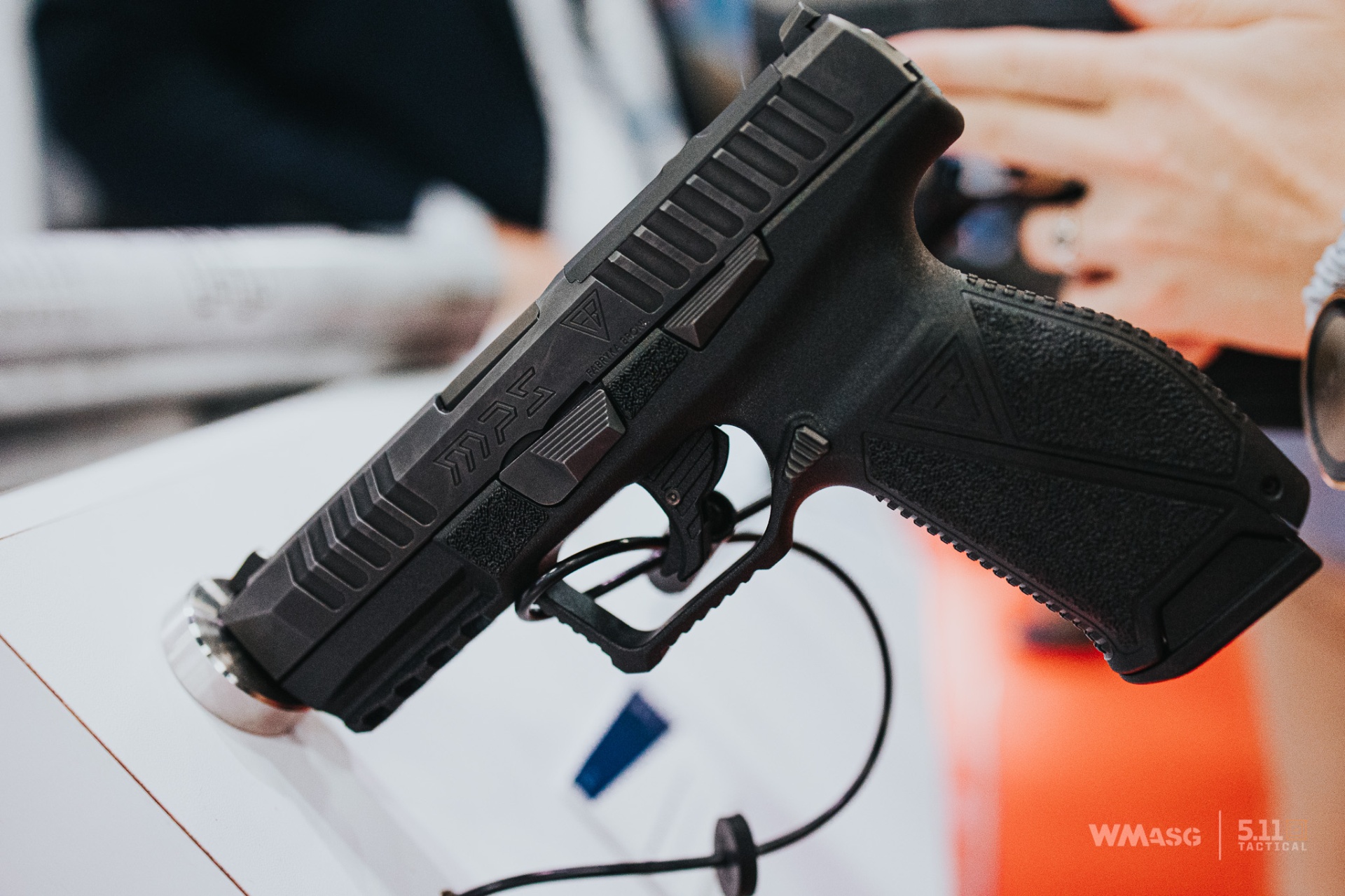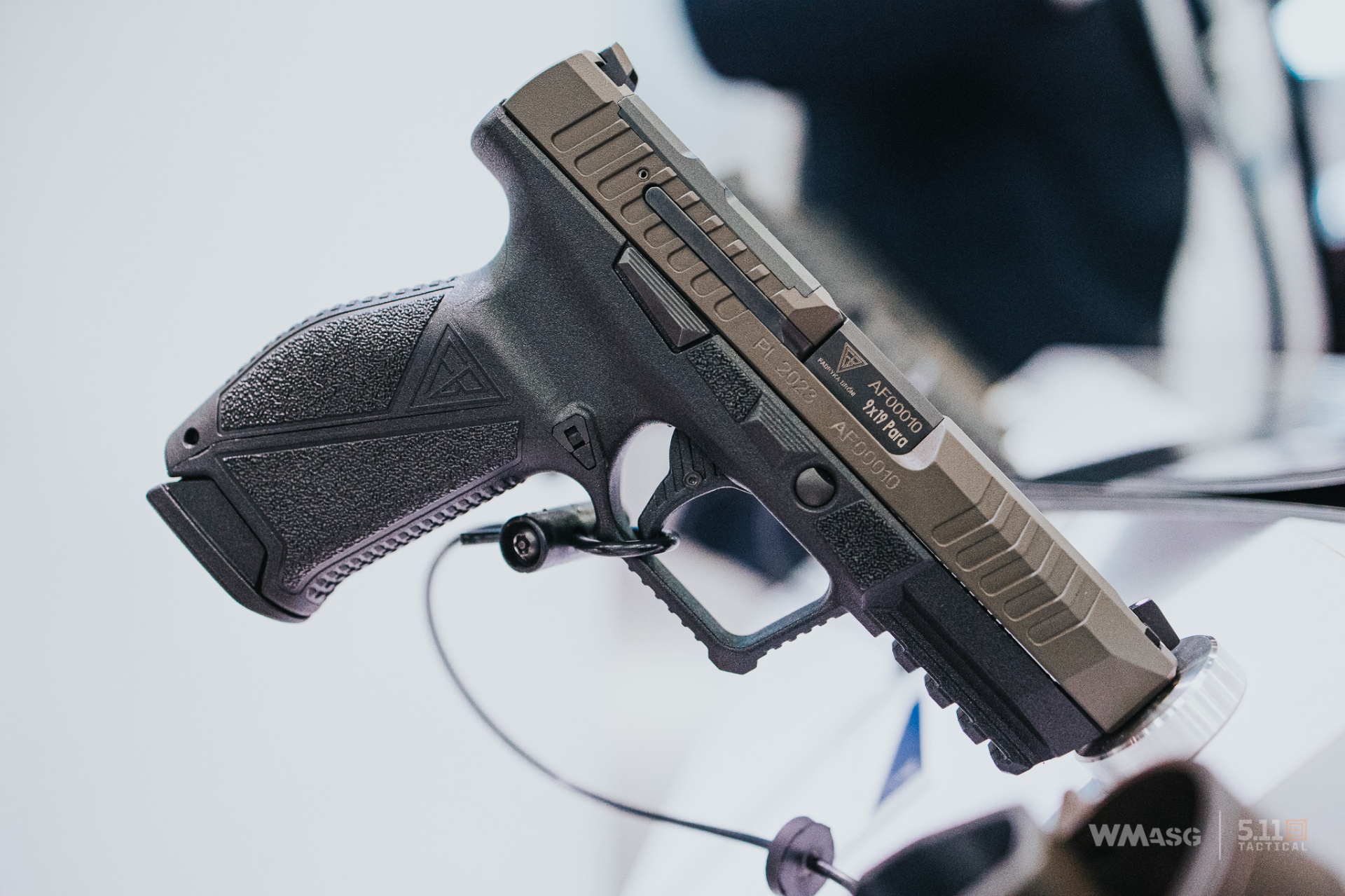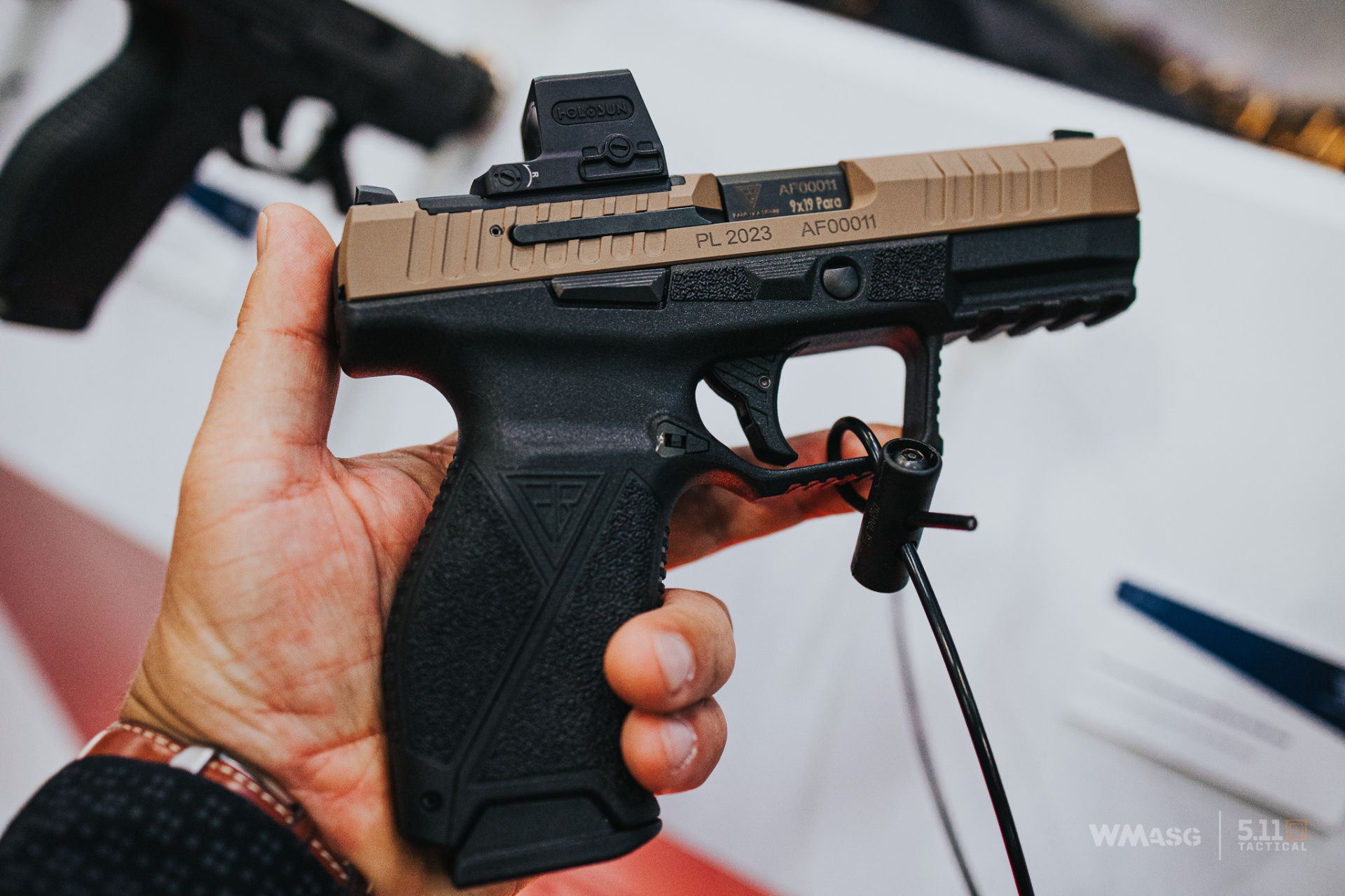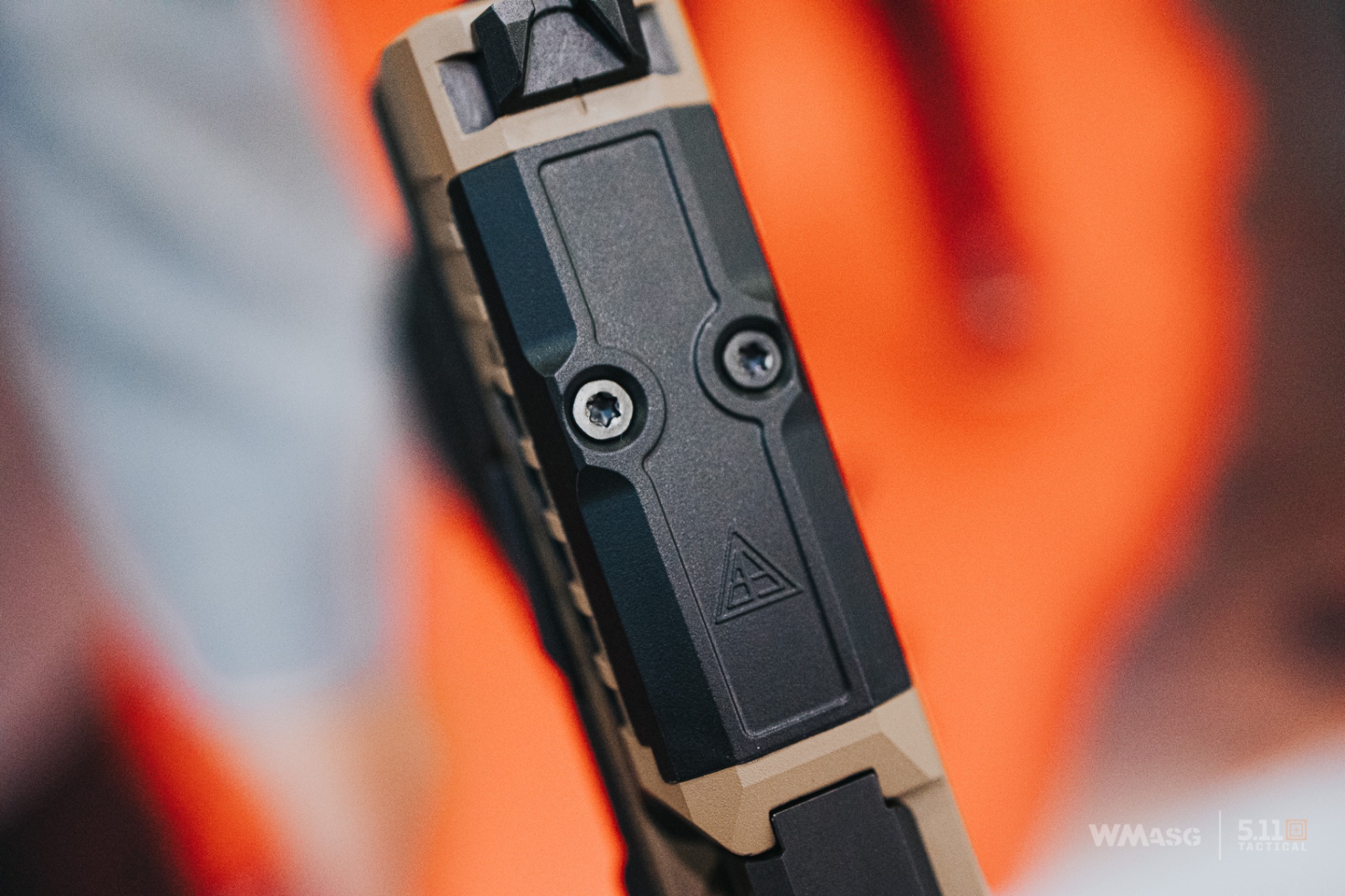 The pistol fires the 9x19 mm cartridge (nothing is mentioned about versions for other calibers) and works in the striker system. The manufacturer defines the weapon's operating system as semi-DAO, i.e. Semi Double Action Only, which means initial self-cocking of the firing pin. The factory trigger pull weight is to be 2.3-2.4 kilograms. The pistol without the (metal) magazine weighs 595 grams.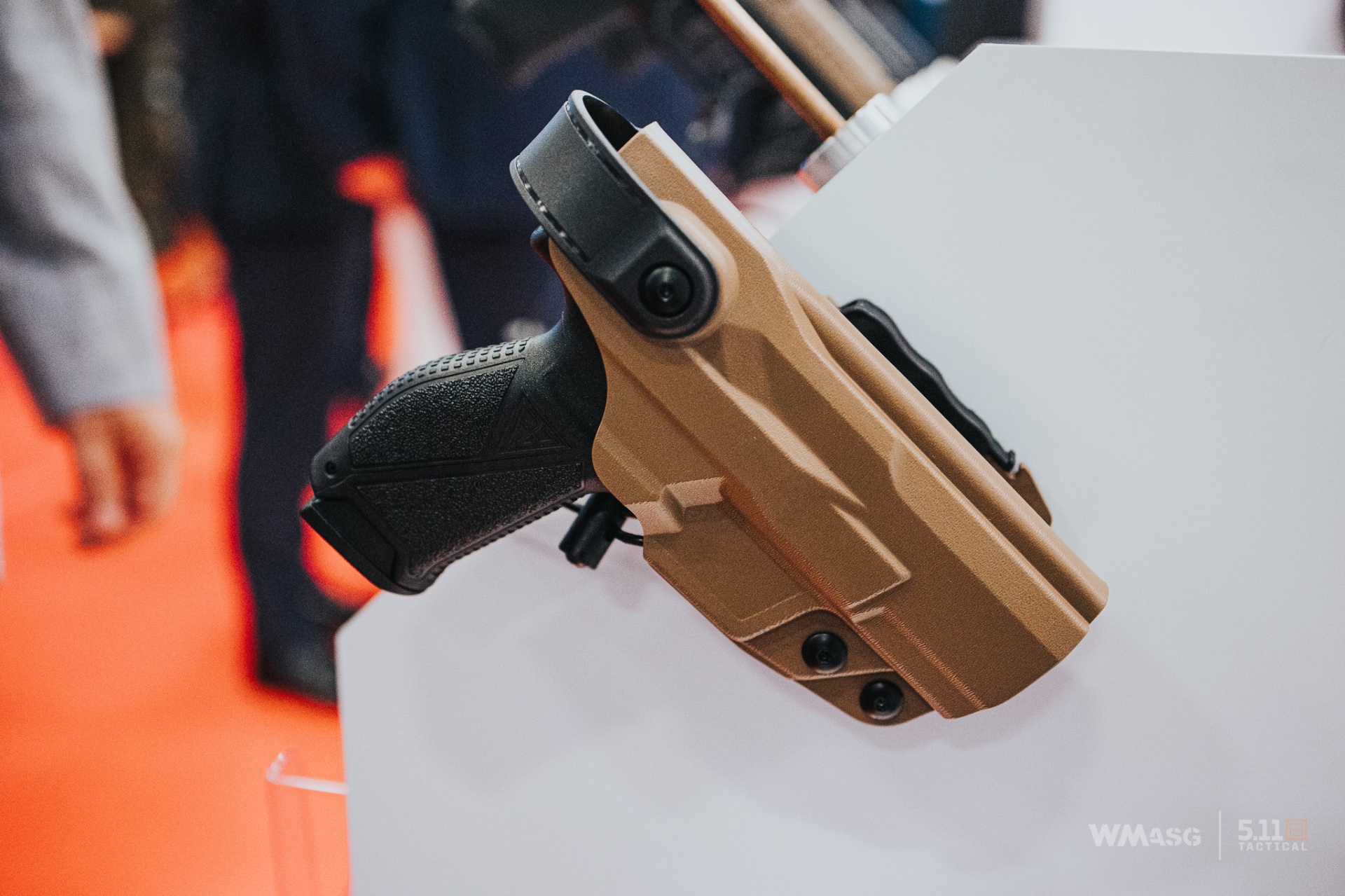 In the photo above, the pistol is presented in a holster made according to the guidelines of Polish uniformed services. A different, simpler holster will be offered for the pistol on the civilian market.
The pistol has metal iron sights mounted on a dovetail mount, the construction is fully ambidextrous - the slide stop is placed on both sides of the grip, and the magazine release button can be easily moved from one side to the other. The design includes the well-known trigger safety and a number of "standard" internal safeties. It should also be added that the pistol is factory-prepared for the installation of a micro reflex sights and the set includes five mounting plates for attaching sights from popular manufacturers to the slide.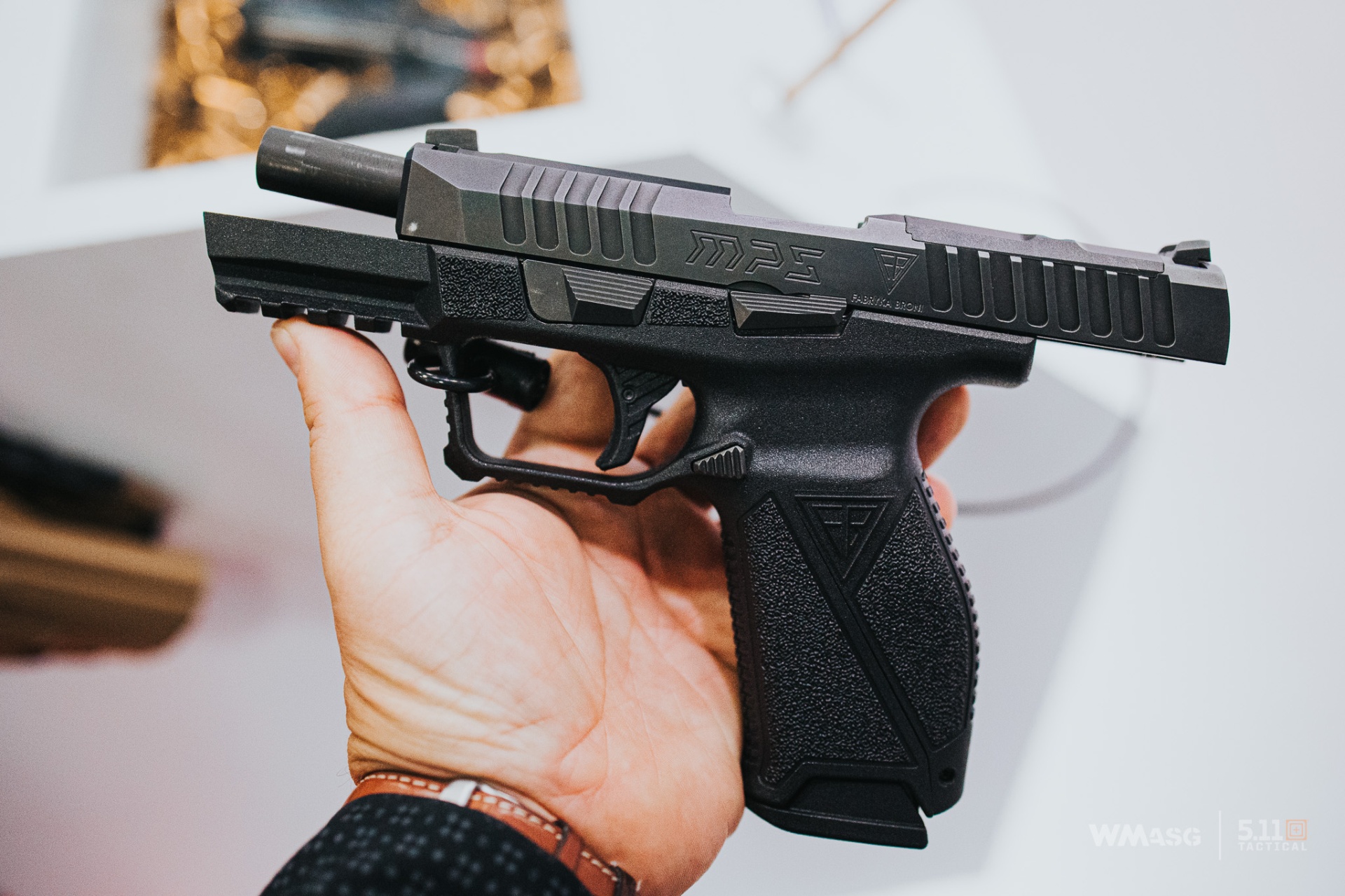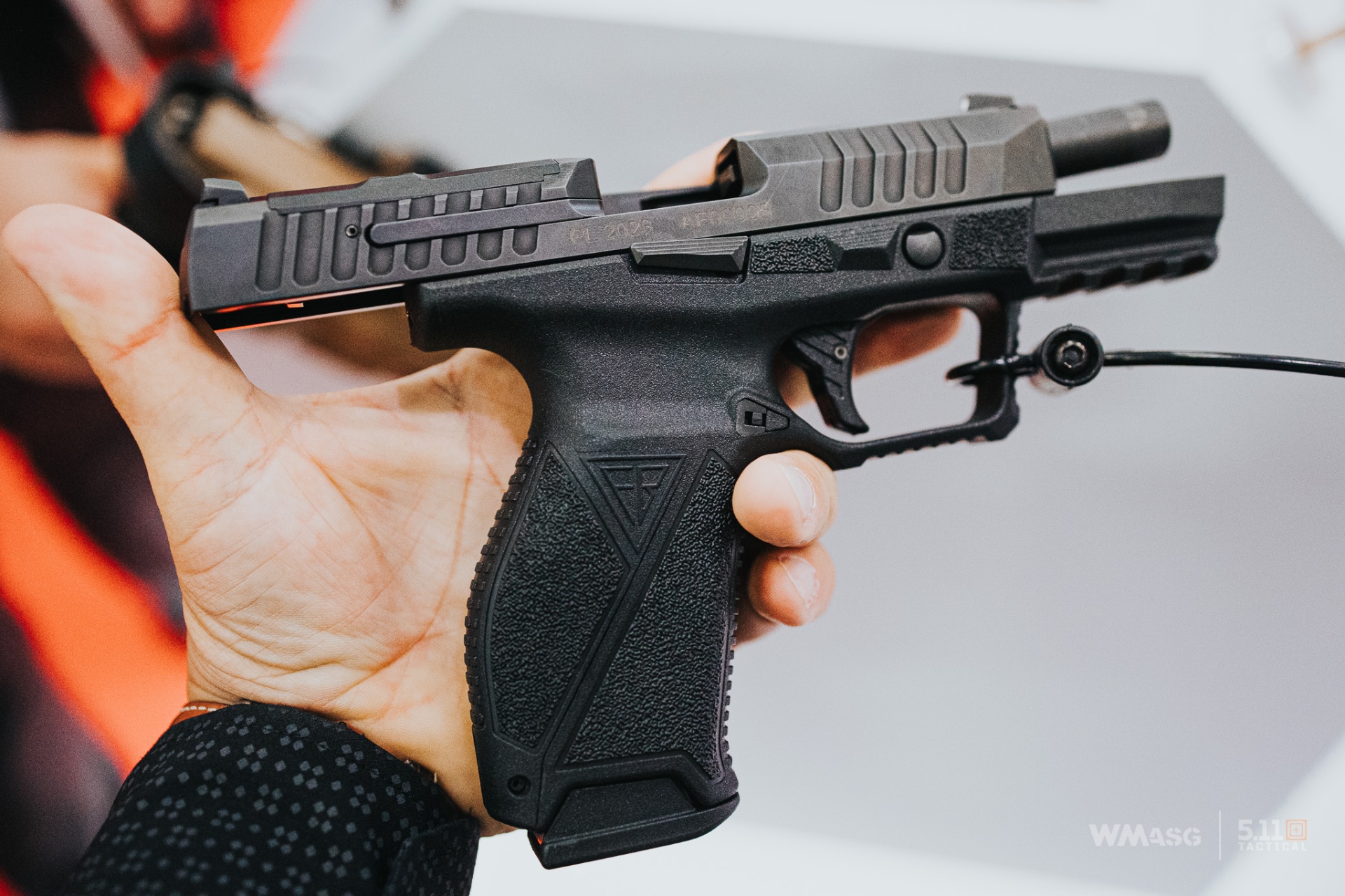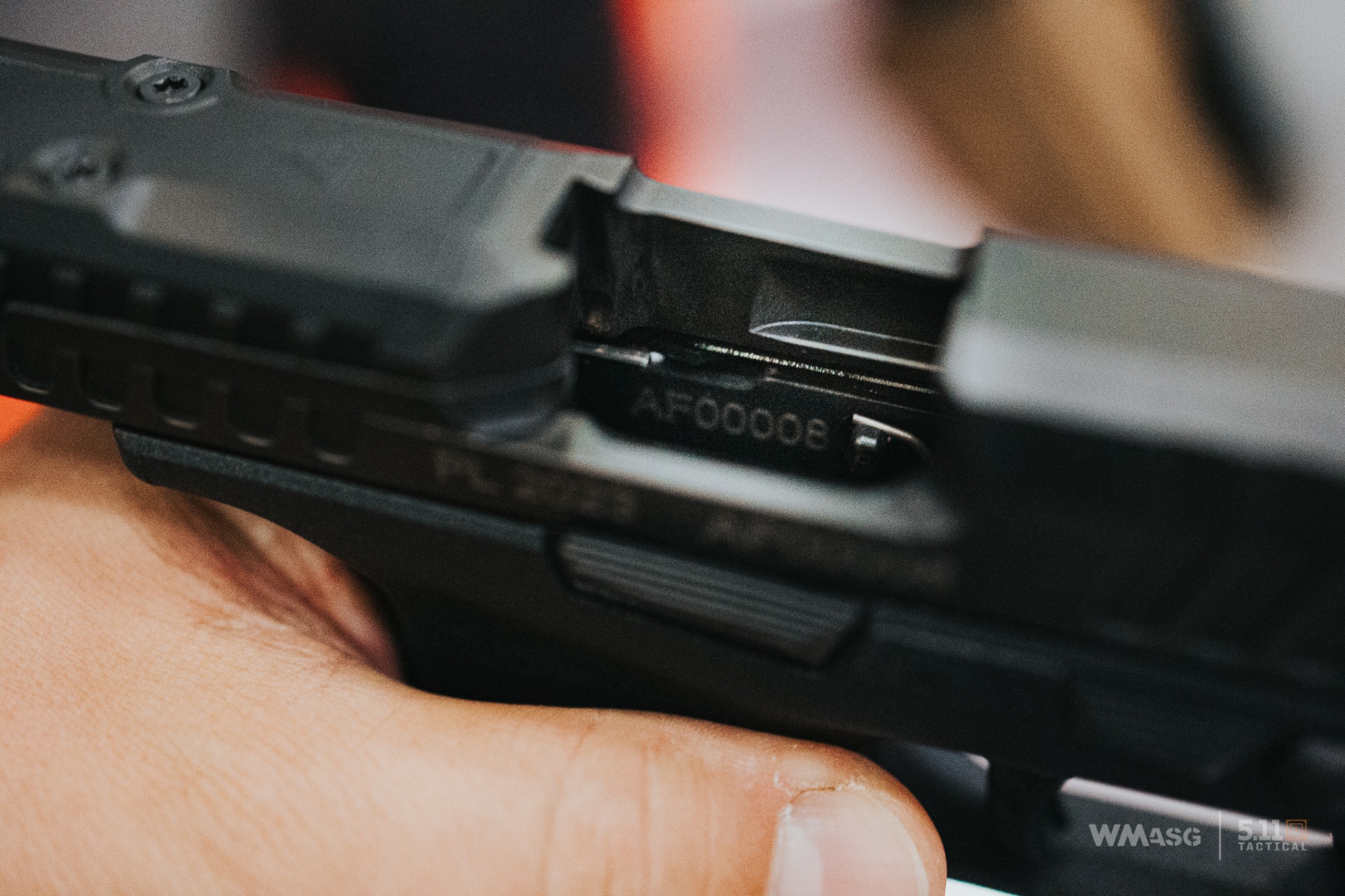 In the photo above, the serial numbers are clearly visible, not on the plastic grip, but on the internal frame of the weapon.
Finally, the price - in an interview with Fragout magazine, Seweryn Figurski joked that the pistol will cost between 2,000 and 7,000 PLN (445 to 1556 EUR). There are no other information about the price than this. It is also not known when we can expect this gun in stores. When asked about the availability of the pistol and the priorities between the uniformed services and the civilian market, the president did not give us a straight answer.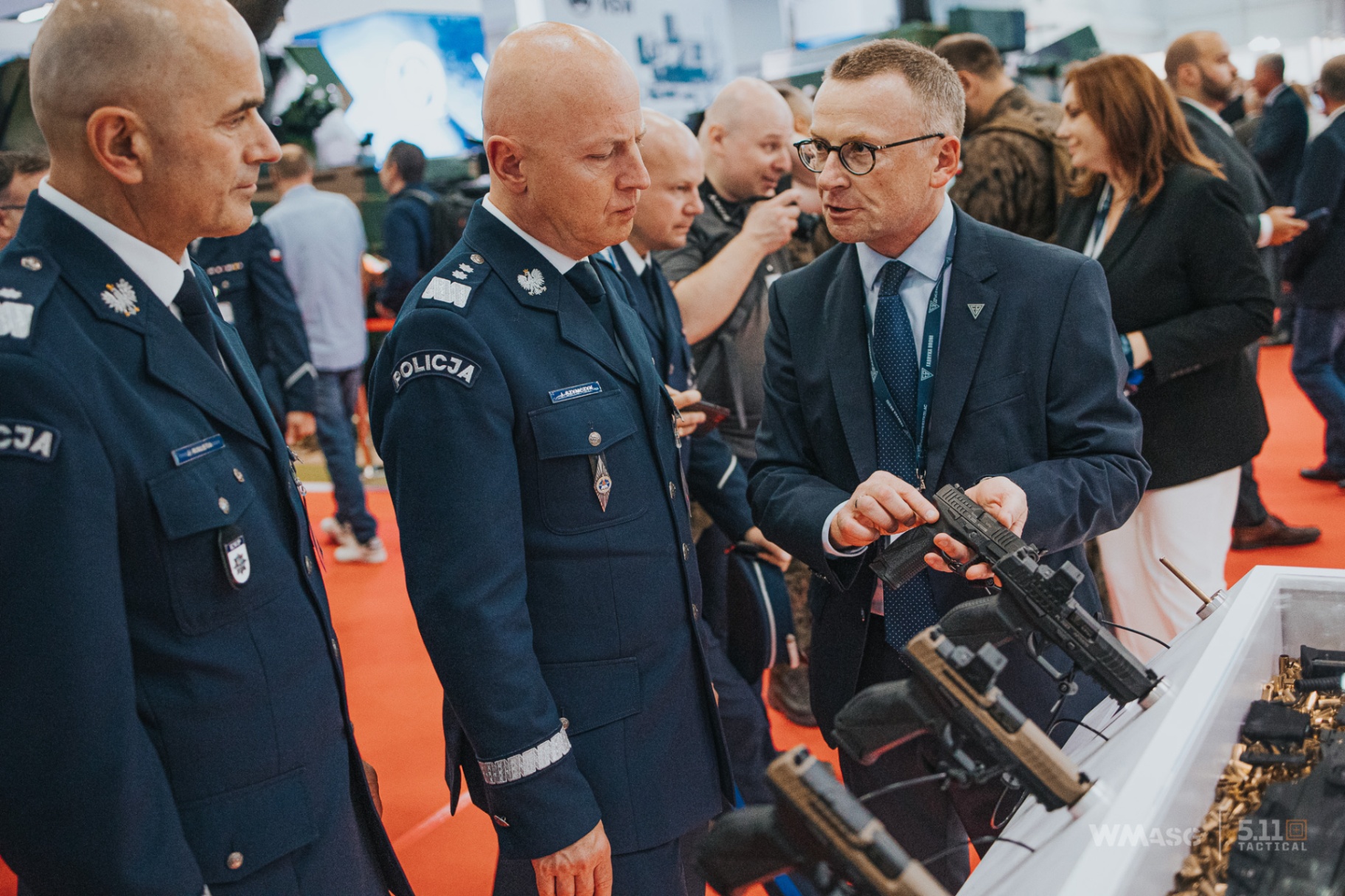 Sources: our own photos, Fabryka Broni "Łucznik", Fragout!