As a response to customer expectations, the ARC model has hits the stores - a multitool advertised as the best in Leatherman's offer, which is to set a new quality standard for future multi-functional off-the-shelf premium tools. This is how the manufacturer presents its new product, which appeared in Polish stores at a price exceeding 1,200 PLN (around 270 EUR).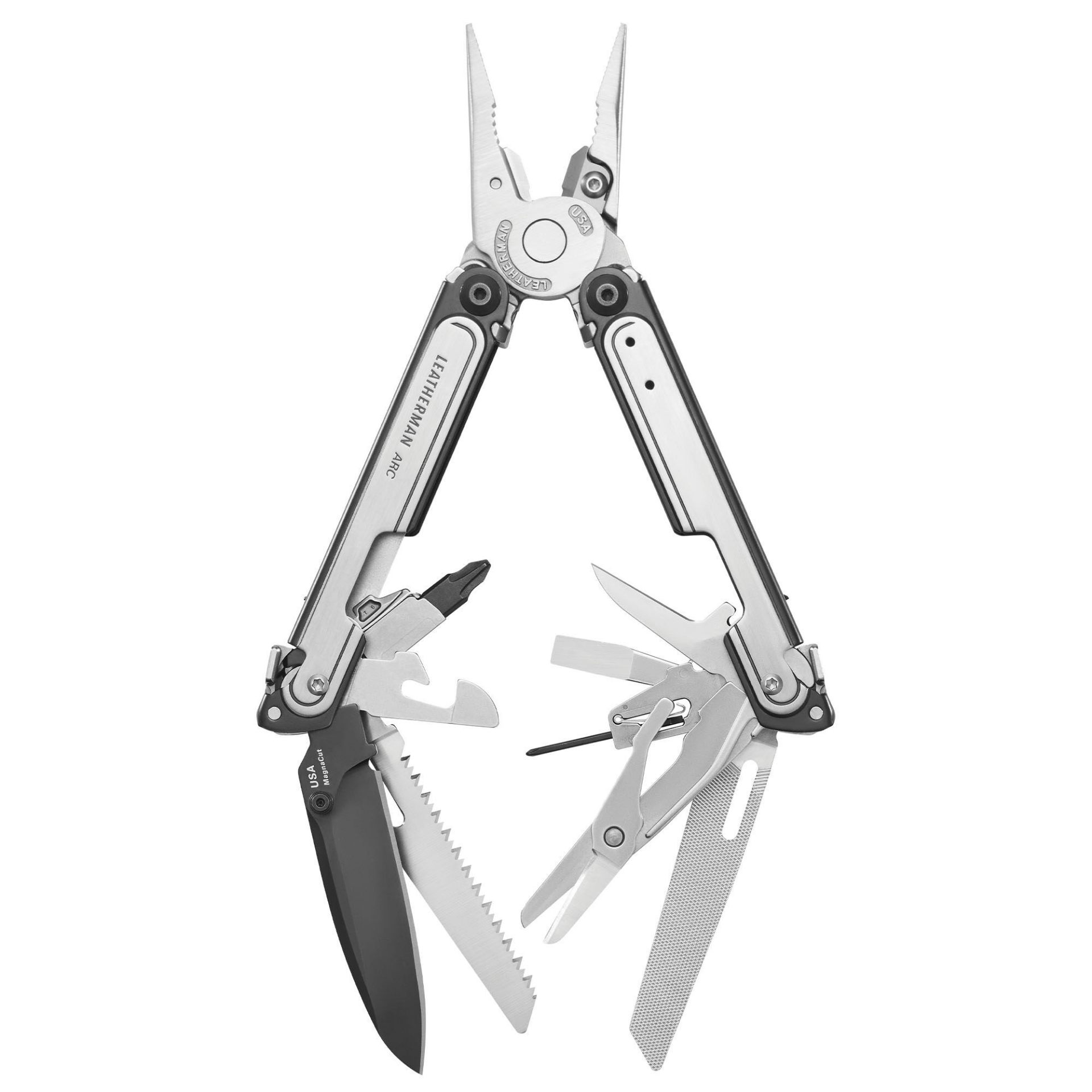 Based on solutions from the proven FREE platform, the new Leatherman ARC is equipped with 20 different tools, with an especially interesting, 7.02 cm long, smooth blade made of high-quality CPM MagnaCut steel. It is durable, maintains its edge for a long time, is easy to sharpen and is highly resistant to corrosion. This last feature is additionally facilitated by covering the knife with a DLC (Diamond-Like Carbon) coating.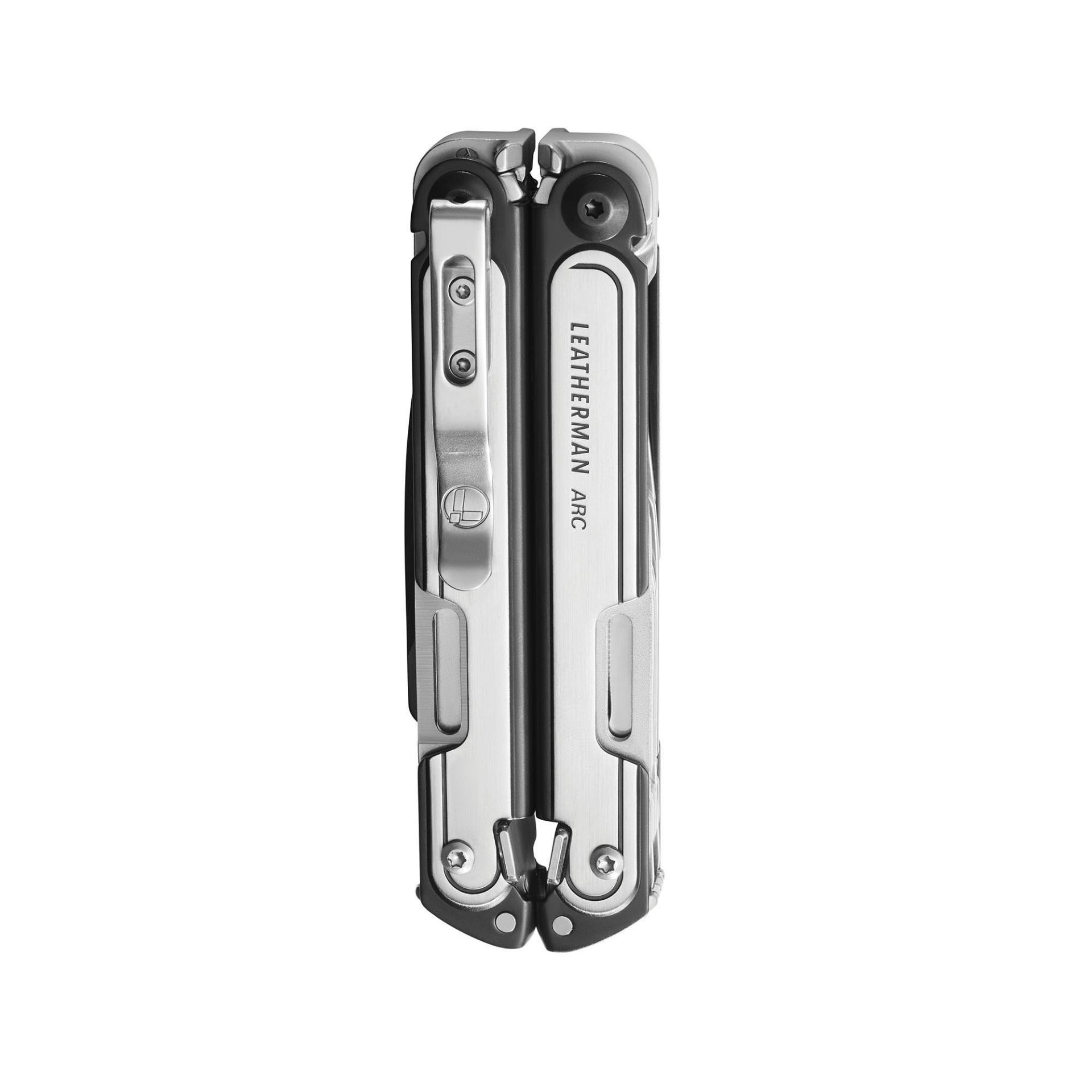 Although the manufacturer advertises the ARC model as the first on the market to use CPM MagnaCut steel, this is not entirely true. This steel was also used to make the main blade in the limited BATCH #005 model, made by Garage - Leatherman's team responsible for designing special versions of multitools. We wrote more about this anniversary product here.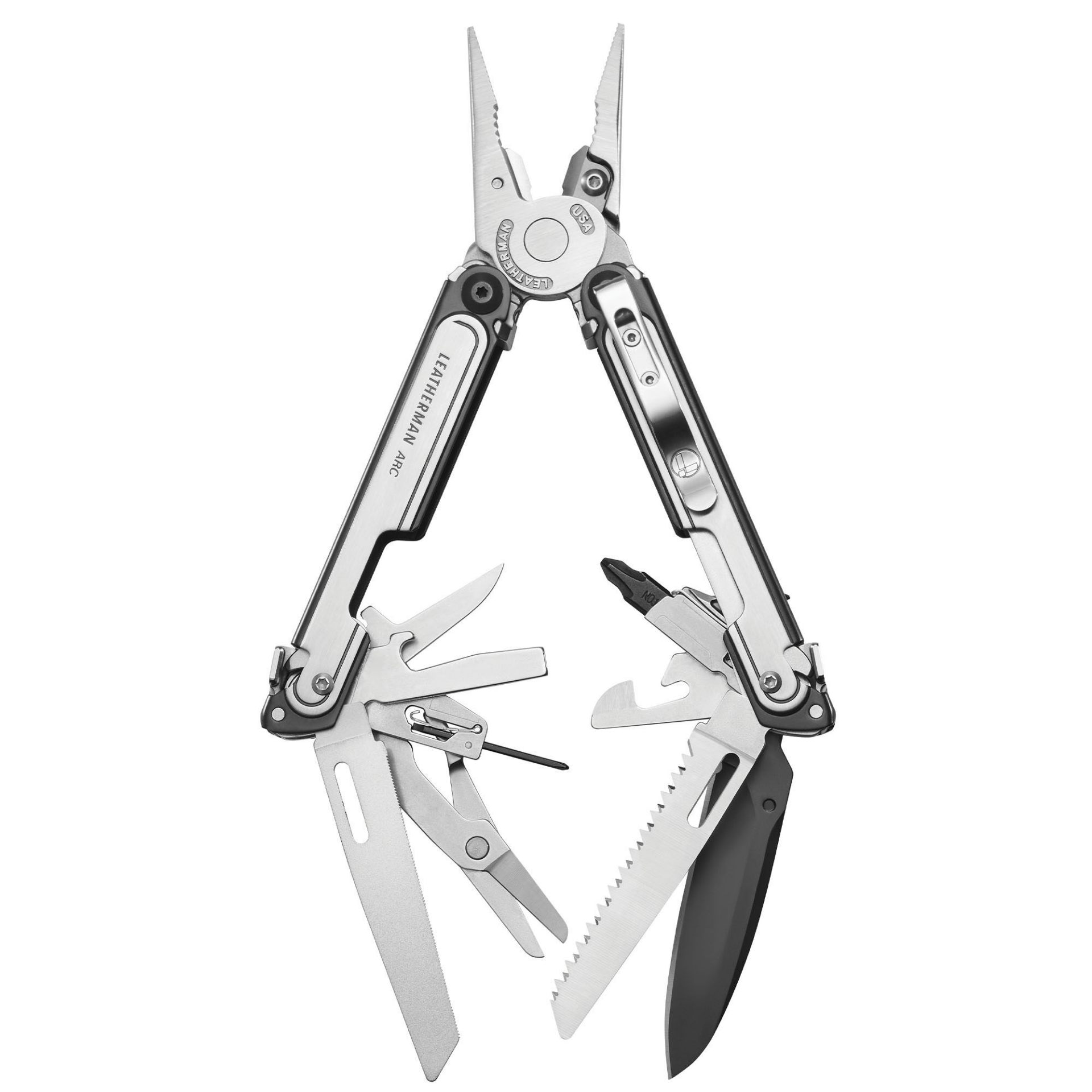 The design and tools of the multitool, sold in a black and silver color version, are based on high-quality stainless steel (420 and 440C), which has been thermally treated to ensure that each element gains with appropriate properties. Magnetic inserts are used in the arms to protect the product against accidental opening when folded. The Leatherman ARC is designed to be operated with one hand.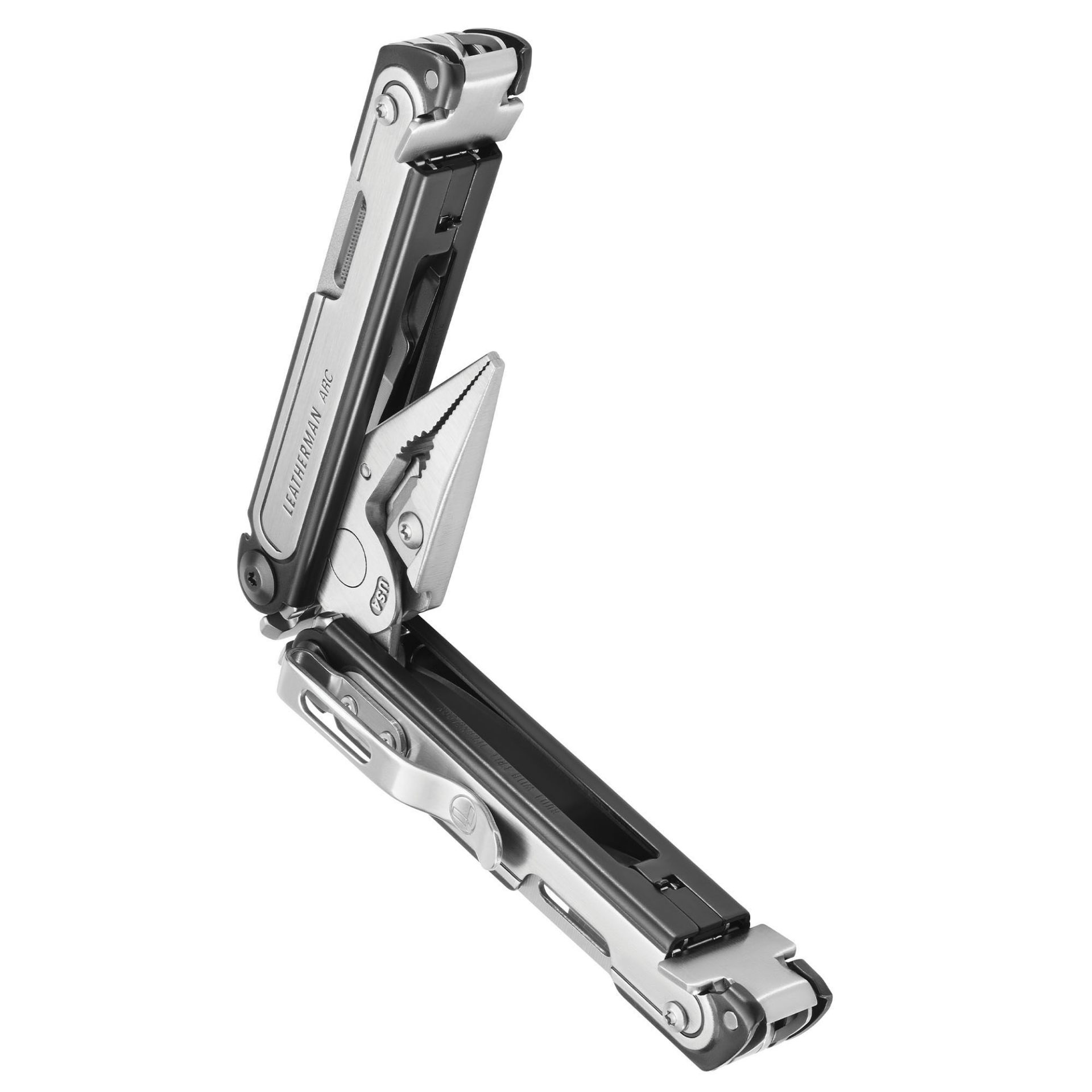 All tools hidden in the arms of the multitool are equipped with a locking system that prevents their unwanted folding. The user has at their disposal a smooth CPM MagnaCut blade, flat and standard pliers, large and small sockets for replaceable bits, files (diamond edge for metal and wood), a flat screwdriver, replaceable cutters (standard and for hard wire), a hammer, a prying tool, can and bottle openers, awl, scissors, a wood saw, an insulation stripper and an electric wire crimper.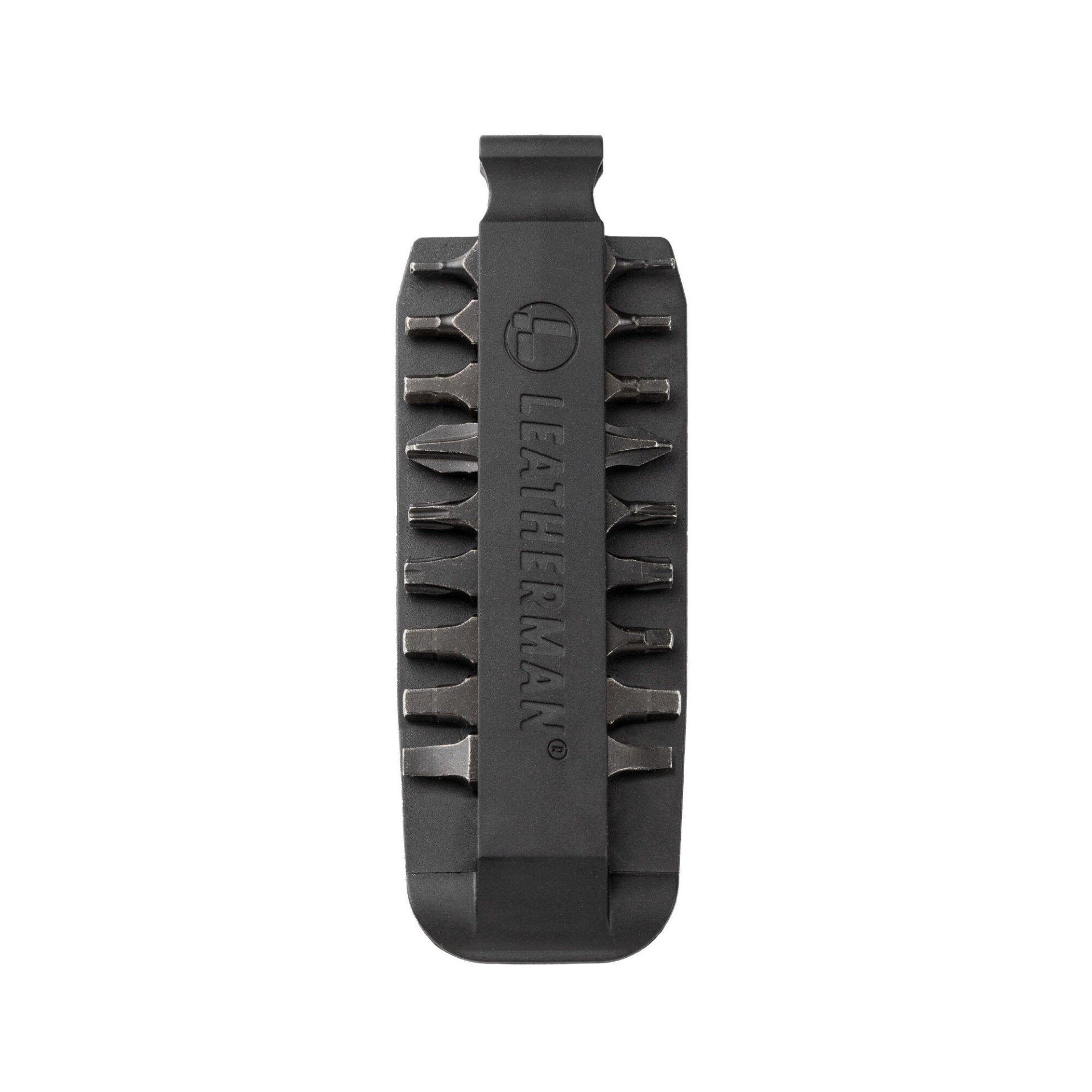 The Leatherman ARC weighs 243.8 g and when folded has dimensions of 10.78 x 3.4 x 1.7 cm. It is sold complete with a case, a detachable clip and a set of nine double-sided bits.
Source: Leatherman