During the international G&G Armament World Cup 2023, we had the opportunity to see not only the efforts of our compatriots, but also the latest products made by the organizer. We paid special attention to the latest ESG B-10 replica, which we learned about during the IWA 2023 trade fair in Nuremberg (G&G Armament at IWA 2023 - gas-powered replicas). Back then, the only information we received was a page with concept art in the company's catalog. This time, however, we took a look at a working prototype of the first gas-powered shotgun made by G&G Armament.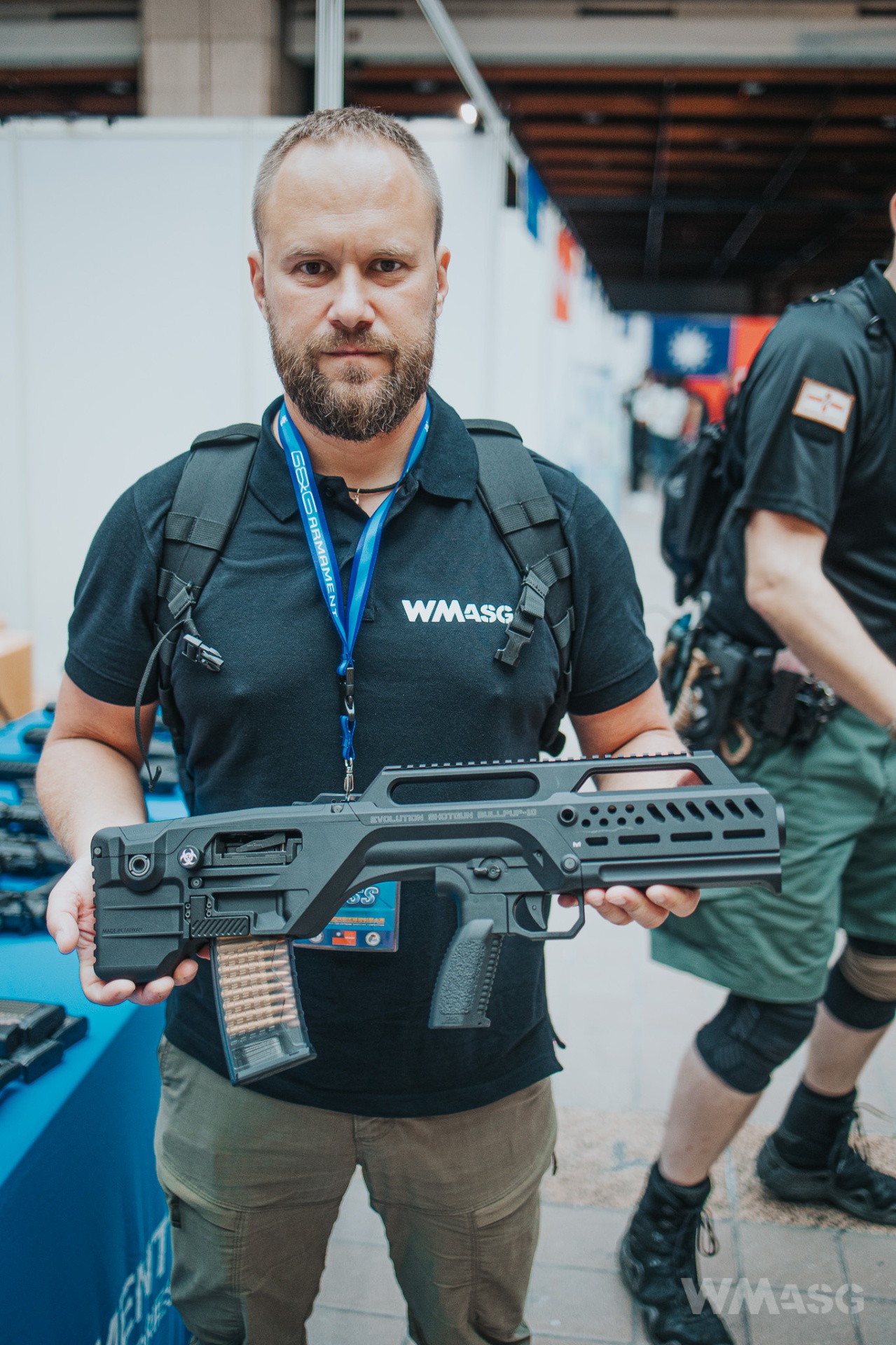 The ESG B-10 stands for Evolution ShotGun Bullpup. As the name suggests, it is a bullpup design and has double-sided firing mode selector and magazine release. Externally, the replica looks stunning (at least to me) and has a nice, futuristic design.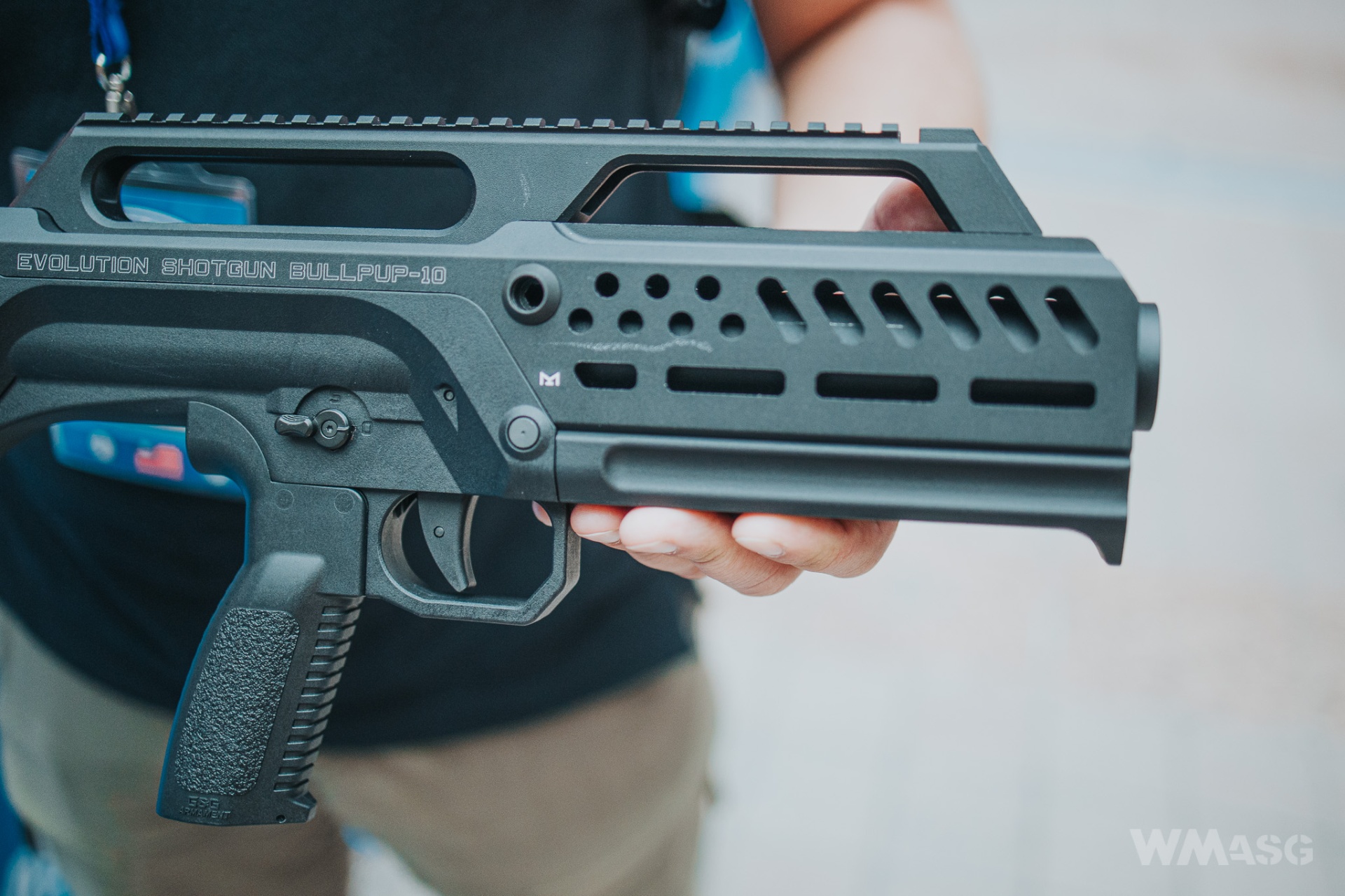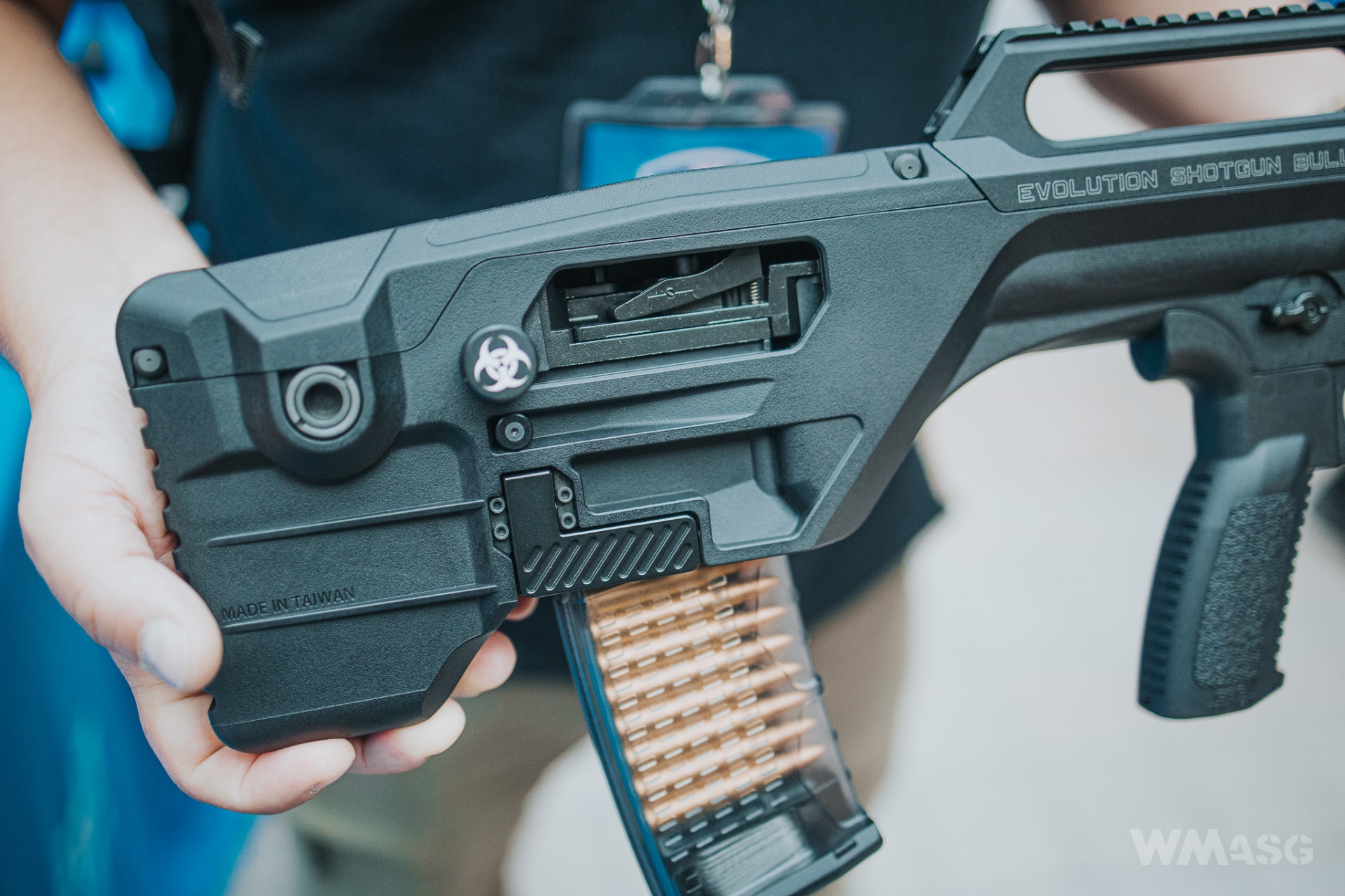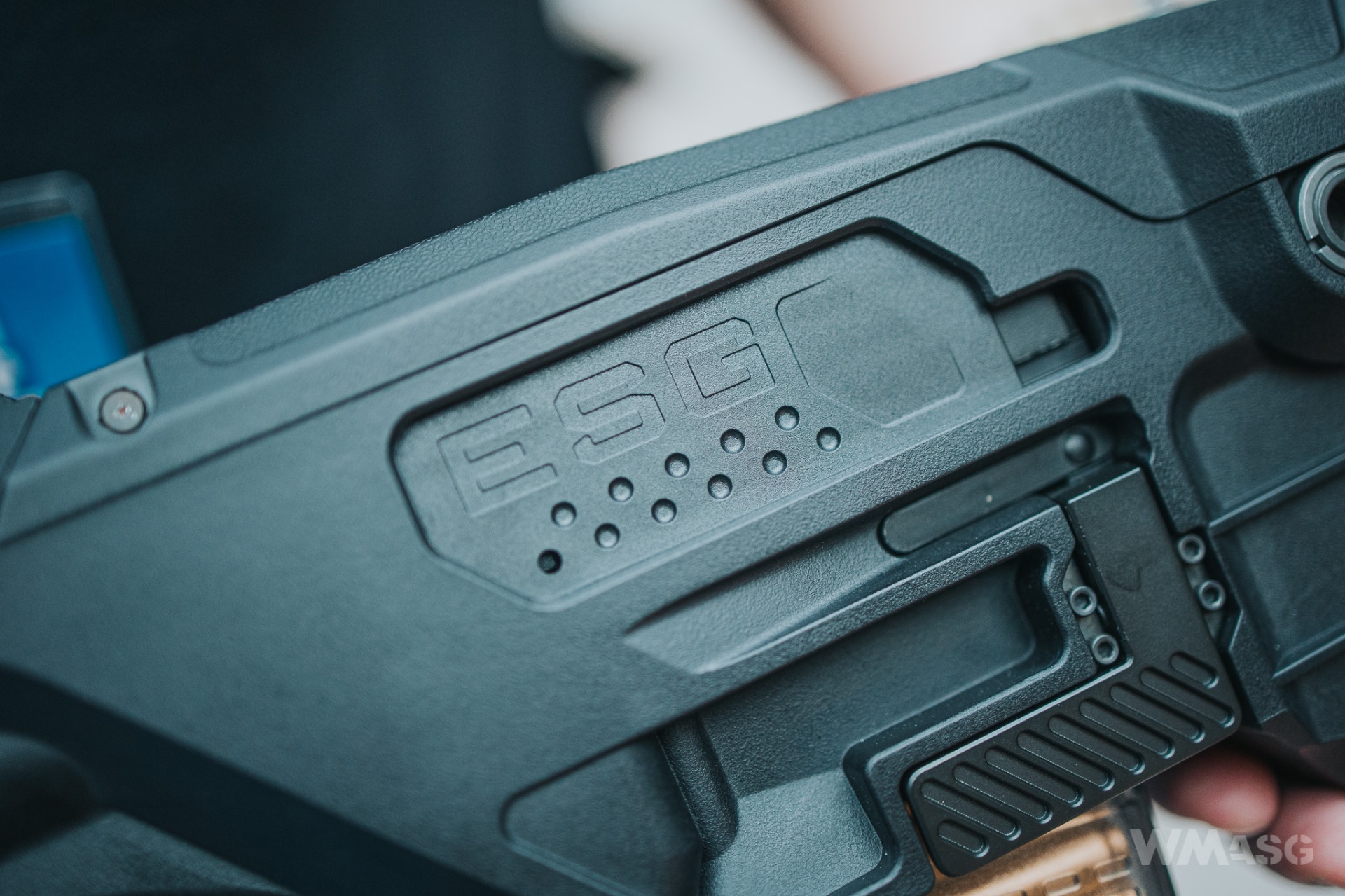 The handguard uses the M-LOK mounting system on the sides and an under-barrel rail, not invisible in the photos. It is worth mentioning that a grenade launcher was featured in the concept art, but we were not able to see it.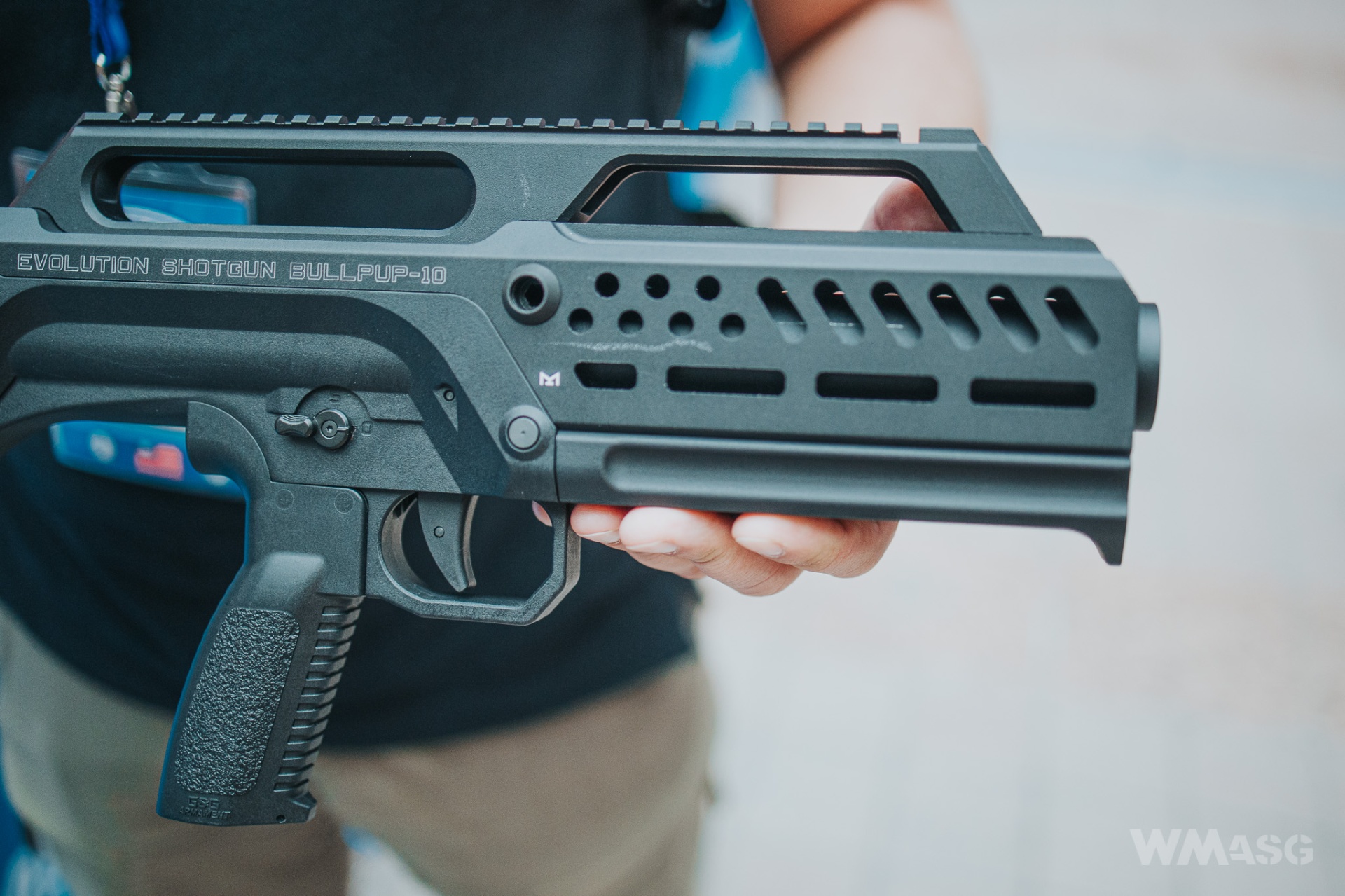 On the top of the replica there is a G36-style mounting rail with a cutout for iron sights with fiber optic inserts.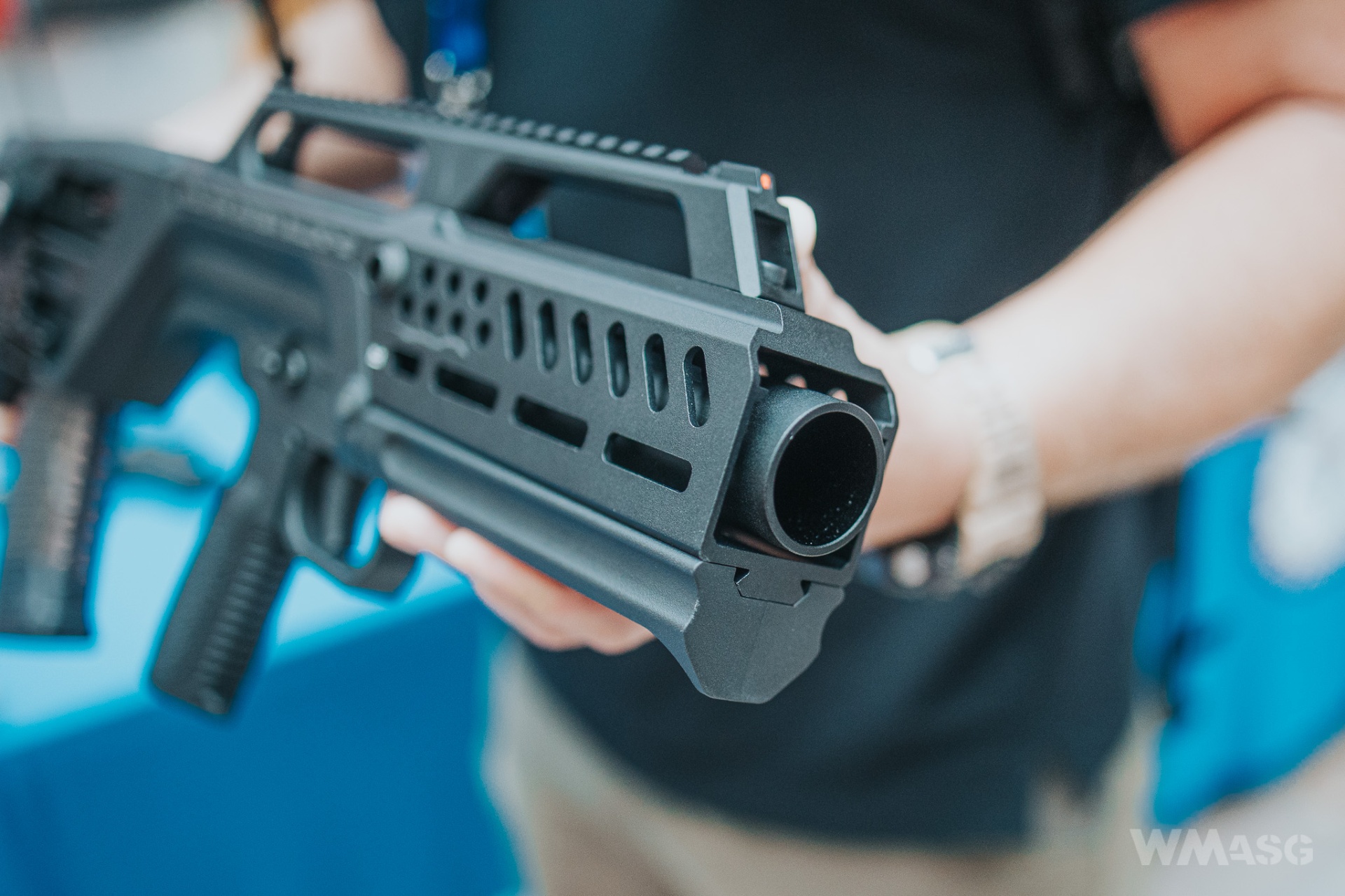 The receiver also has QD slots for carrying sling swivels. The replica is not based on the pump-action system, and in order to fire, its enough to pull the trigger. We can choose between 5 or 10 BBs modes, and the settings are changed by changing the position of the safety/selector switch. Inside there is an integrated gas tank and one internal barrel into which balls are loaded before the trigger is pulled. This is especially noticeable when changing the mode from 5 to 10 BBs, when one can hear an additional portion of them hitting the barrel. The BBs are fed from standard AR-15 AEG magazines. No information on availability or price has been provided at this time.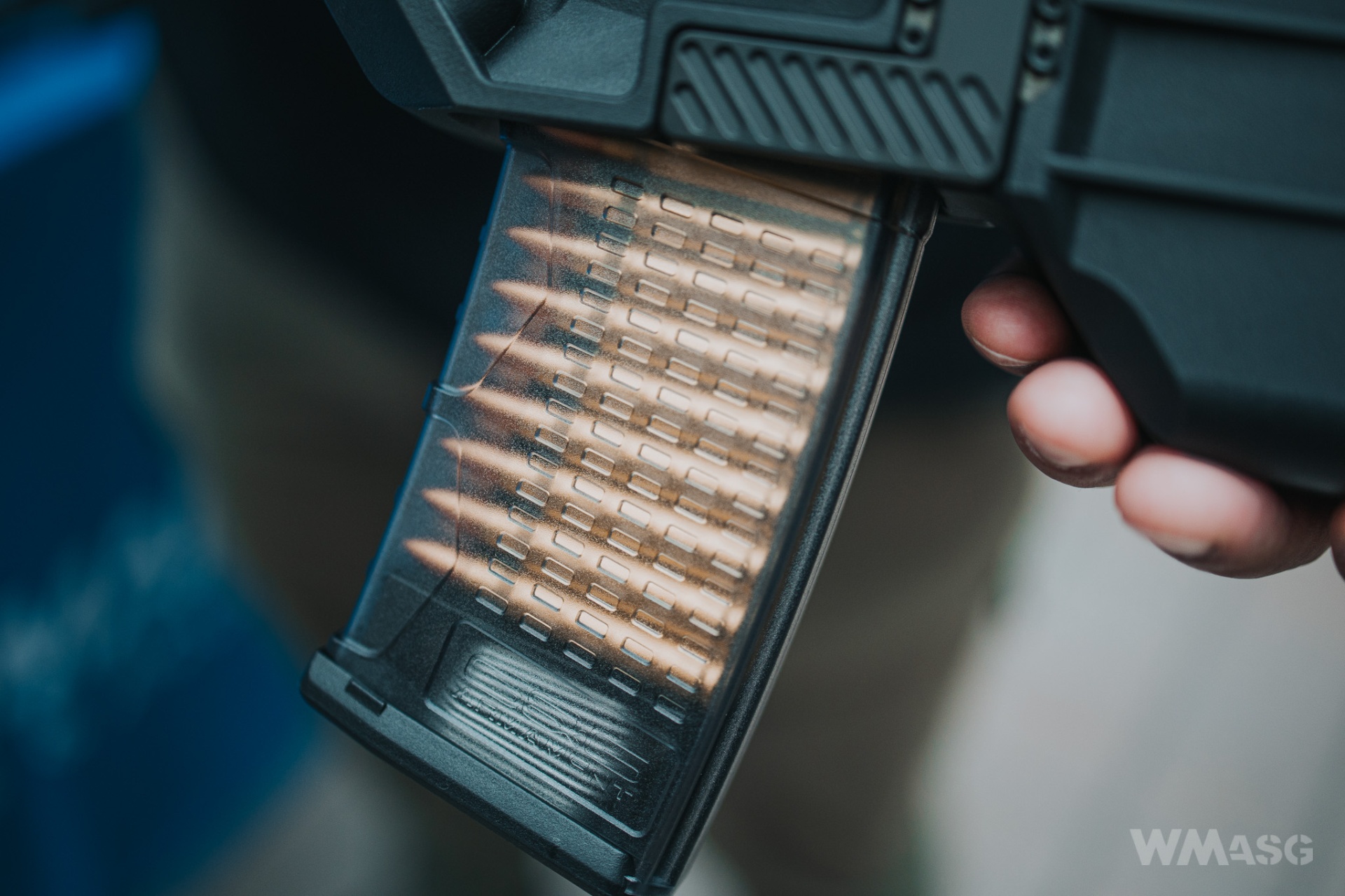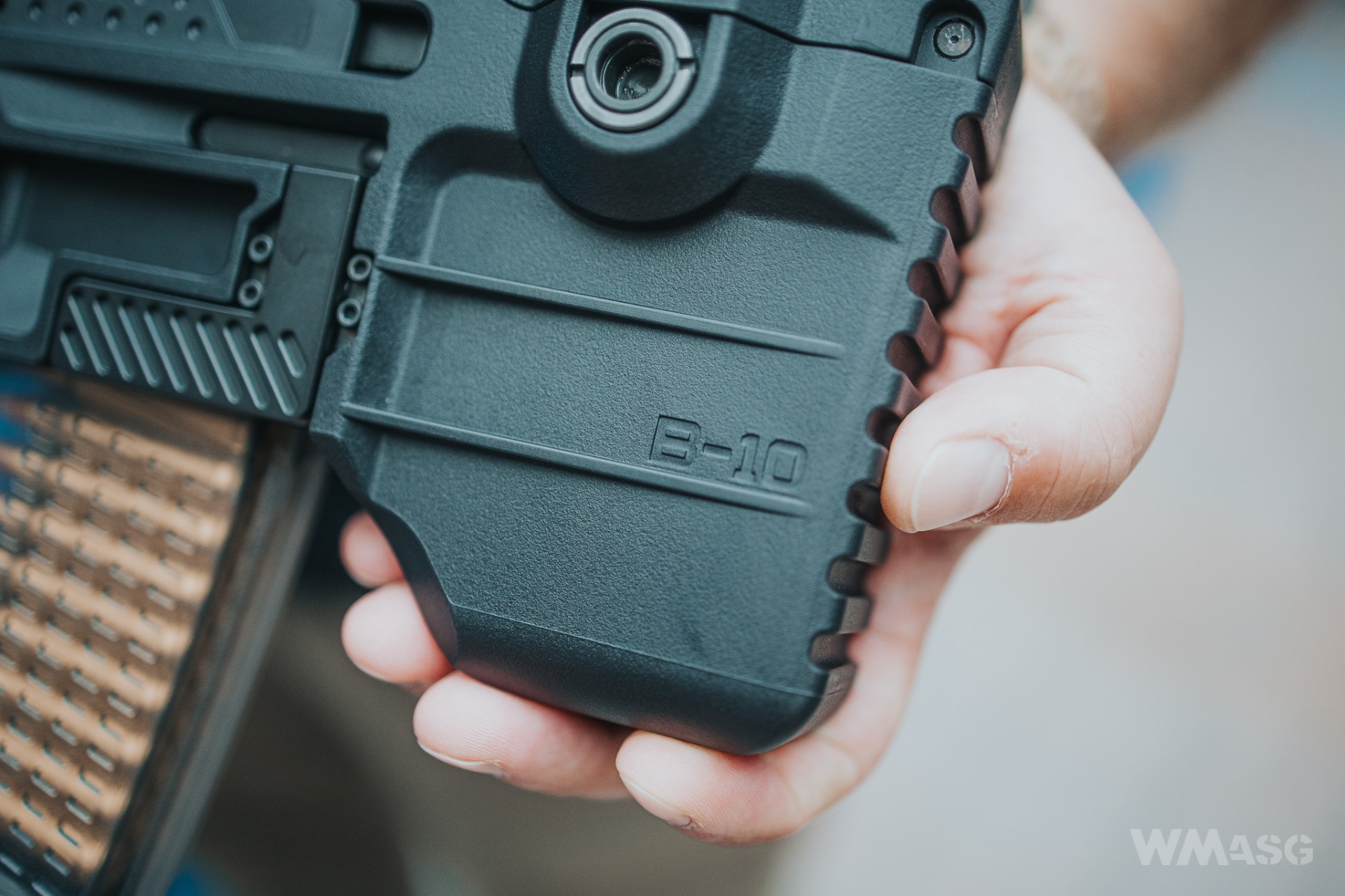 Photos: WMASG