Probably none of the WMASG readers need to be explained how an infinitely useful tool in everyday life is a pocket knife worn in a backpack or a pocket. Our great-grandparents, grandparents and fathers already knew this, holding gardening pocket knives in their pockets, then a little Gerlach and finally, after the fall of the Iron Curtain, real original Swiss pocket knives of the legendary Victorinox came to Poland. In the current society steeped in pacifism, the habit of carrying even a harmless Waiter with you, to open wine bottles, seems to be dying out. Fortunately, there are still companies out there that are not succumbing to "fashion" and are developing their offer with us in mind. One of them is the American Leatherman.
Swiss army knives made in the USA
I assume that all of You know that Leatherman specializes primarily in the production of multitools, i.e. multifunctional pliers with an infinite amount of accessories, from simple screwdrivers, through scratchers, to devices for making a cavity for a C4 fuse. So I won't write too much about the company's history and its current offer as Regdorn has already written about this here: CLIK! – Leatherman's offer gradually expands its Free line, which consists of three types of tools - folders (K), multitools (P) and pocket knives (T). As you probably guessed, this text I will introduce you to the latter.

Leatherman decided it was time to bite a piece of the pocket knife market pie which, until now, had been essentially the exclusive property of the Victorinox brand. Practically everyone knows these red knives from Switzerland, because the company has been operating continuously for 130 years, producing a wide range of all types of knives, watches and also tourist equipment and ... perfumes (yes, I know, I have just recently learned about it myself).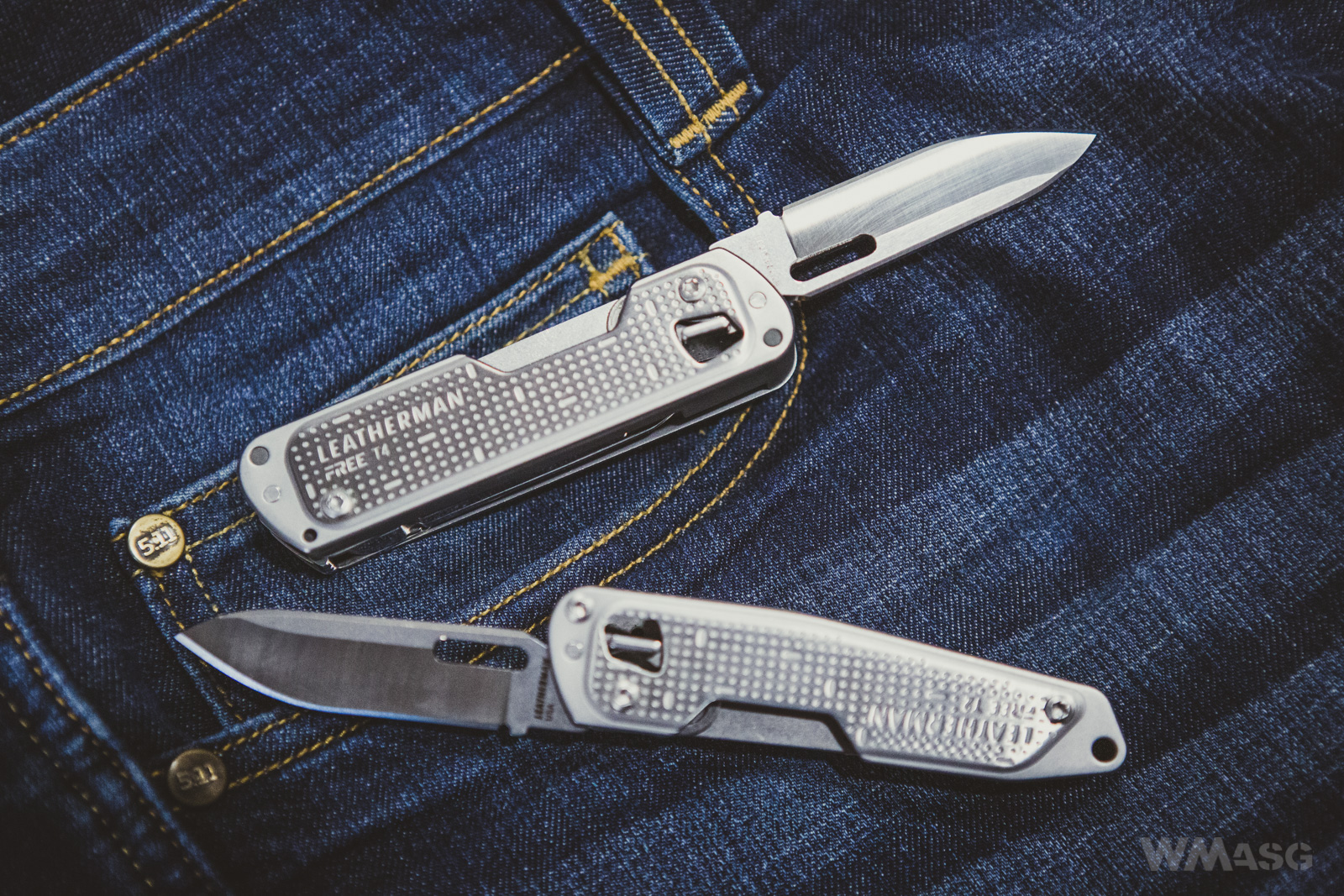 In the Leatherman Free line, there are two competitors of popular Vicks - the T2 and T4 models. As you can guess, the T4 is the more complex model, and the T2 is more basic and compact one. So let's start with the smaller one, and then look at the pros and cons of his bigger brother.


The Leatherman Free T2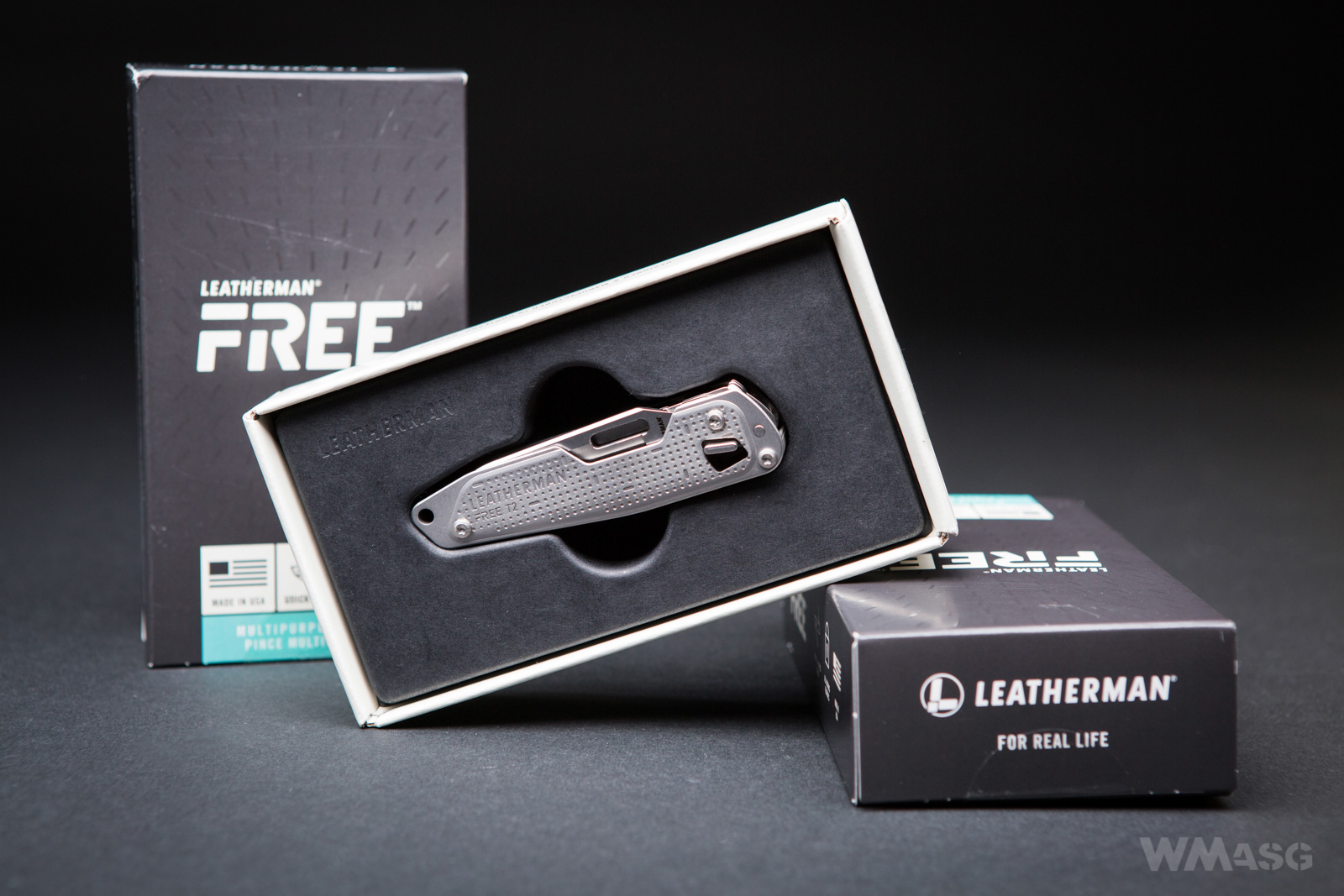 The T2 seems to be the most basic entry in the whole Free family. It weighs only 93.6 grams, is 93 mm long and 16 mm thick. It easily fits in any pocket or purse and allows you to forget about it until you need it. Being an admirer of firearms forces me to compare it to the Glock 43 among Leatherman's products.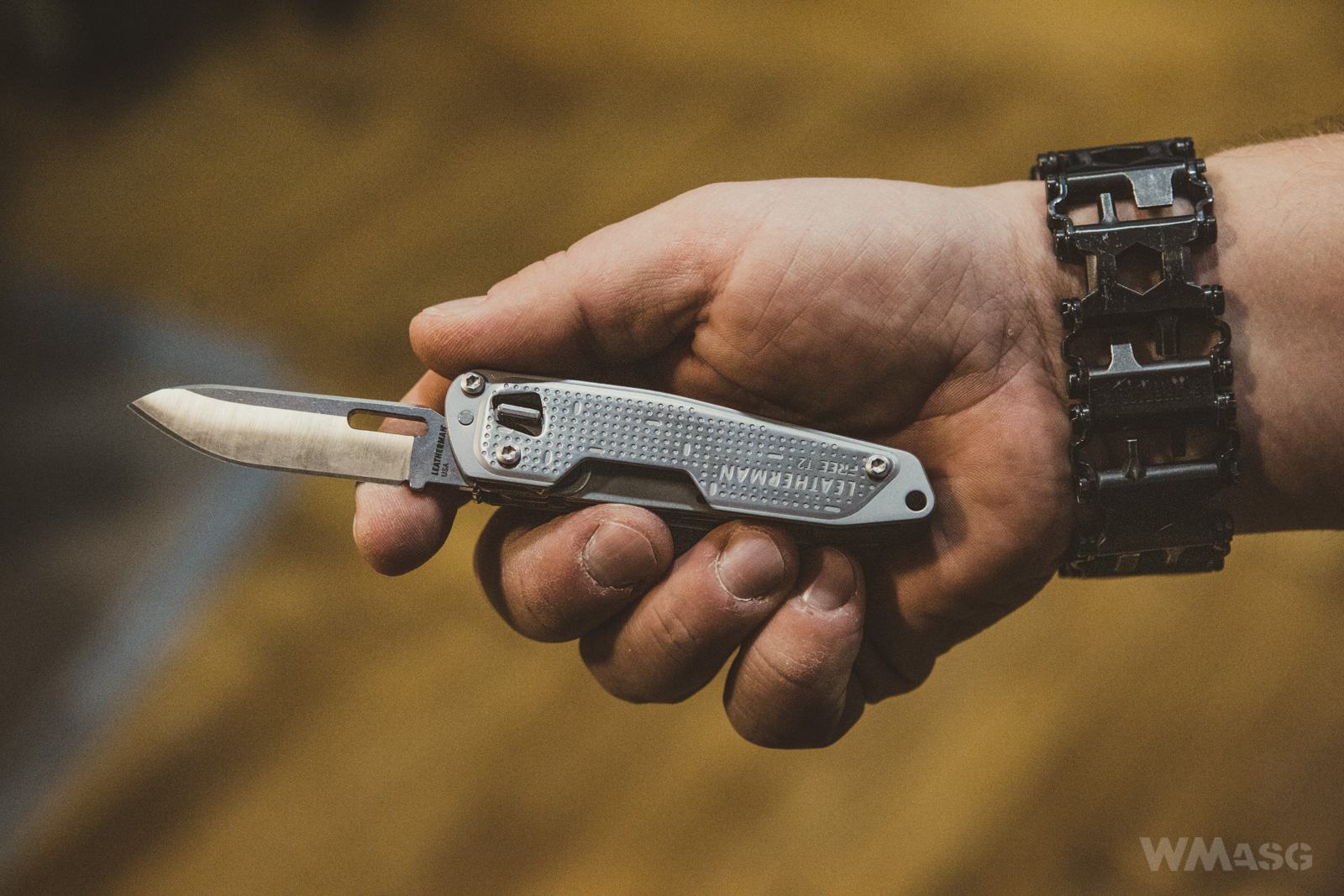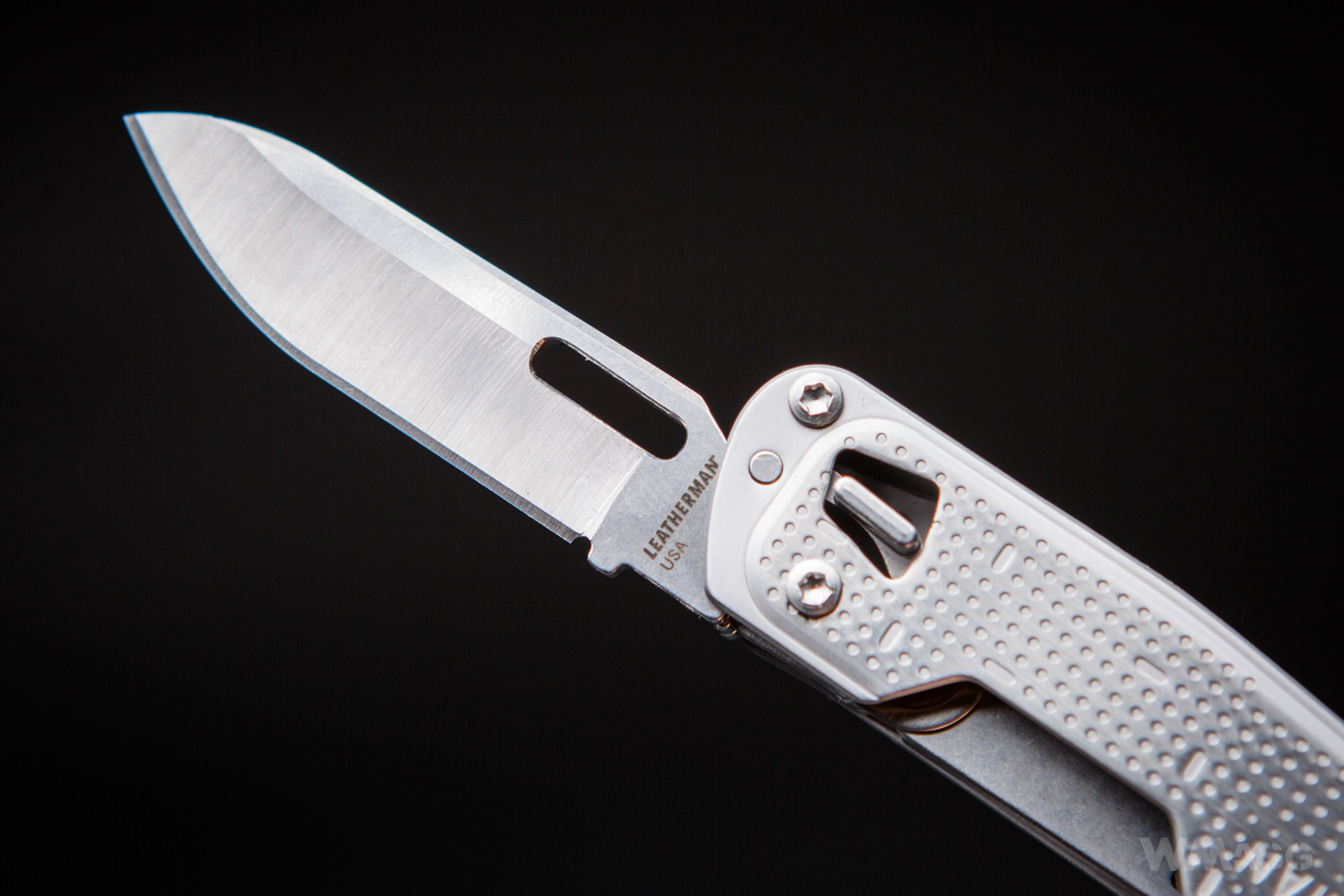 The T2 is equipped with a 56-mm long blade made of 420 HC steel, which factory sharpened as much a possible, will certainly not disappoint people who check the sharpness of a knife by shaving their forearms. Right next to the knife, the manufacturer placed an awl with a sharpened flat surface that could act as a tiny flat screwdriver. Next is a Phillips screwdriver connected with a bottle opener. The last tool is a flat screwdriver with a sharp side edge that allows you to open packages or stubborn plastic packaging, where using a knife would be an overkill or could damage the contents. A flat screwdriver, as any other flat screwdriver, can also be used as a micro-crowbar to open paint cans, for example. In total, eight tools located in a neat row on one side of a pocket knife in a very compact and quite light package.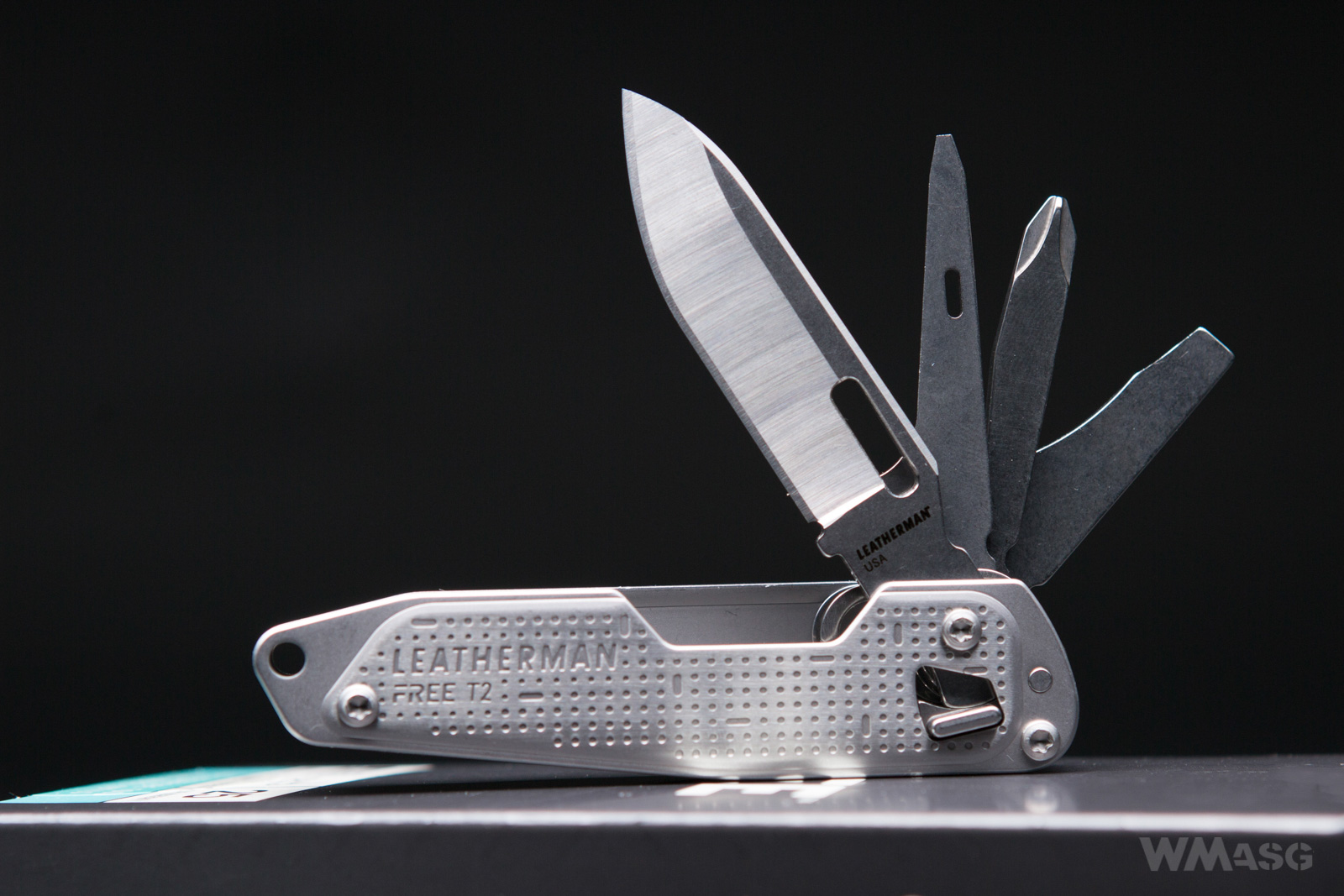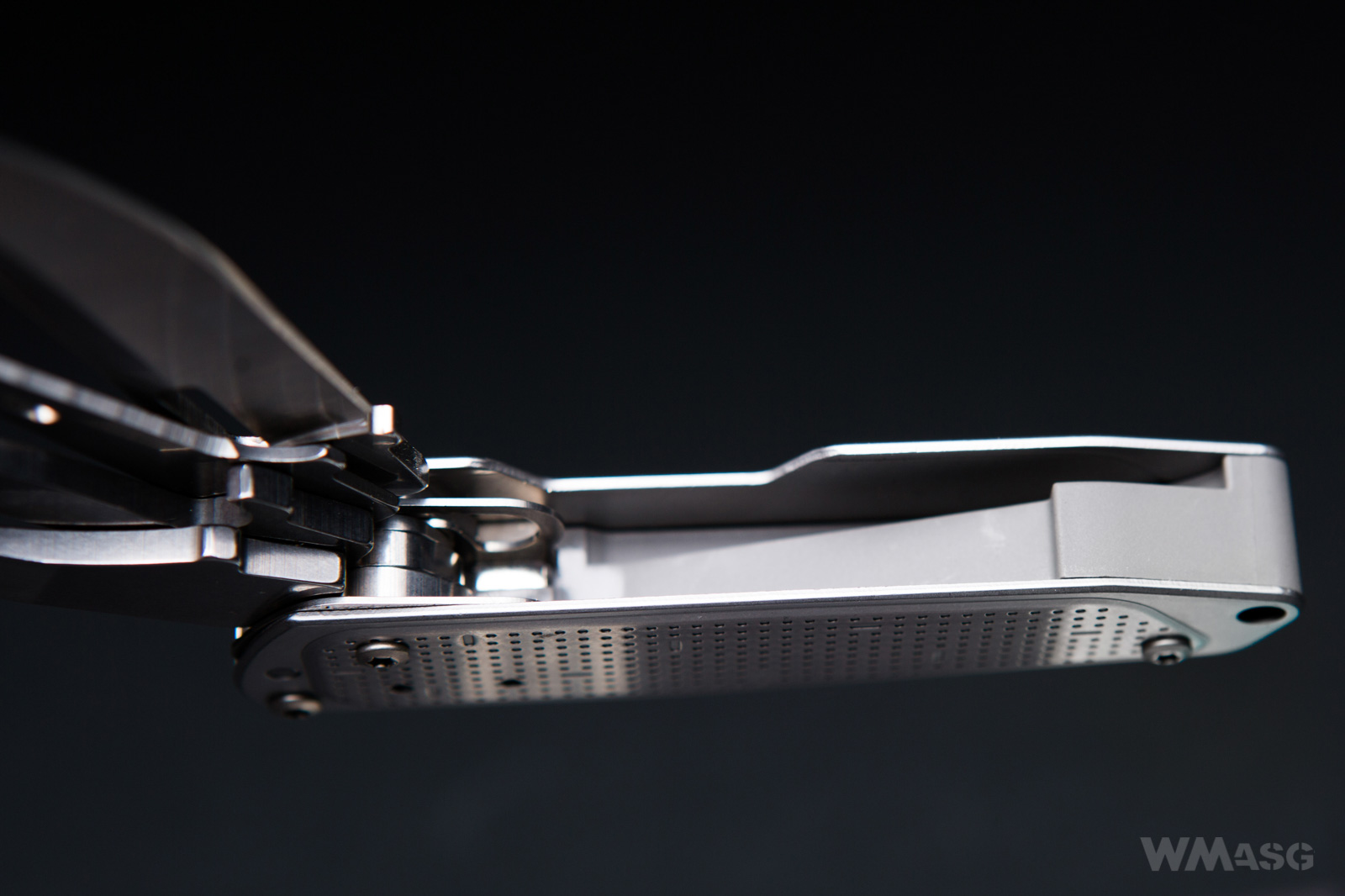 After unfolding, all tools are secured with a lock, the latch of which is placed on one side with a pocket knife. Thanks to a special shape and use of a magnet, each of the tools can be unfolded with one hand, the same applies to folding thanks to an ergonomically positioned release latch. The whole is enclosed in a stainless steel housing with a stylish, but not very effective surface texture. The inside is made of a fiberglass reinforced polymer in gray color. At the bottom of the Leatherman T2 there is a hole for threading the string to prevent its loss. There was no clip, which can be purchased separately. Holes for it are placed in one place only, forcing the knife's tip to carried upwards when folded.
<iframe width="640" height="360" src="https://www.youtube.com/embed/iUeAIxBbzUk?wmode=opaque" frameborder="0" allowfullscreen="" />



The Leatherman Free T4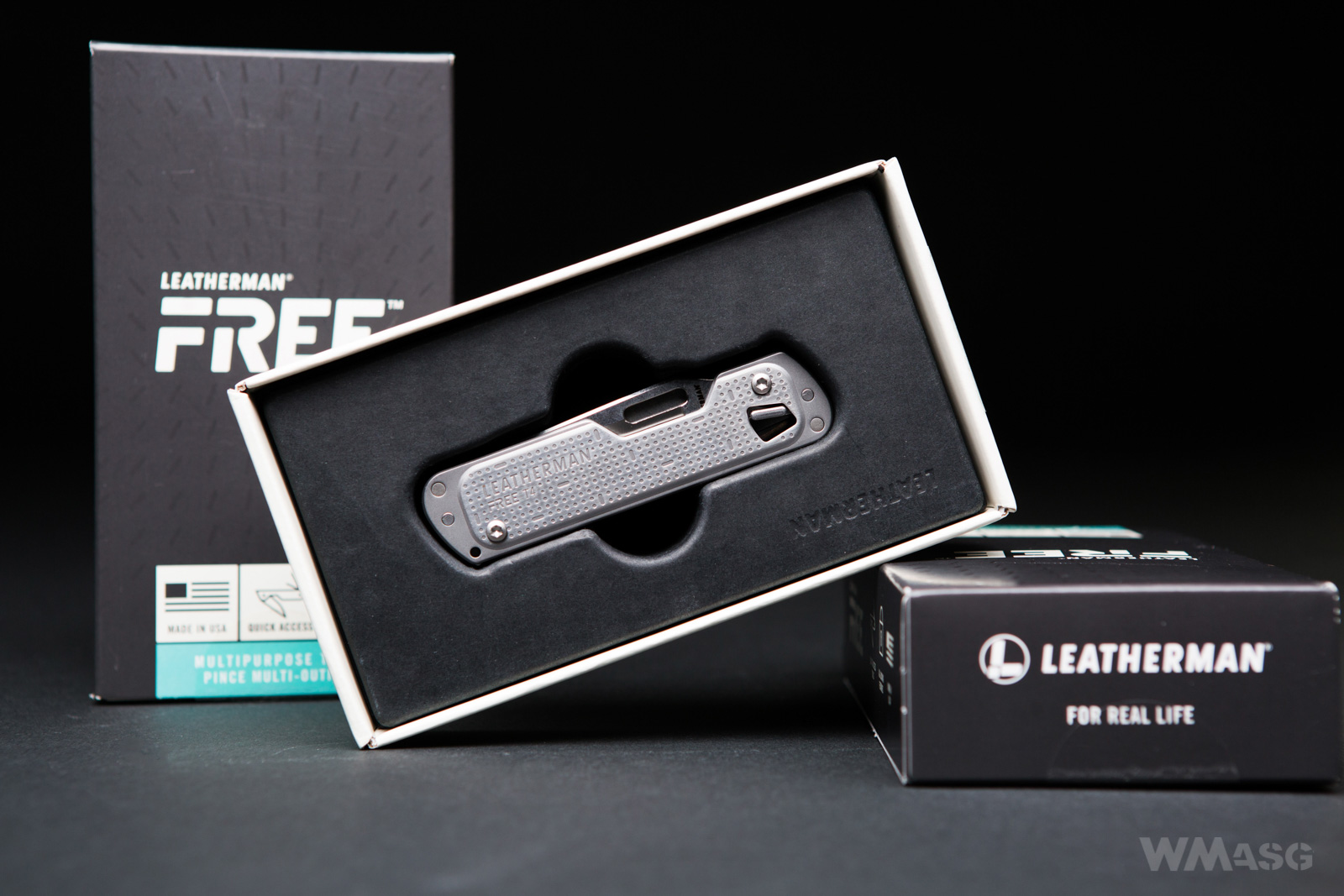 The Leatherman Free T4 is the enriched version of the T2, that you just read above. The T4 is VERY similar to its smaller brother, but has a slightly less slender profile, which translates into less comfortable carrying. You can't have it all, but the looks similar to a square Volkswagen allowed to fit in it an additional four tools in the T4, this time arranged on both sides of the housing. The weight was increased to 121 g and the thickness to 18 mm. The difference is not big, but while T2 is on the border of comfortable placing it in the corner of the pocket, like a classic folder, the T4 requires to it be placed at its bottom or placed in a waist pouch, a backpack or some king of organizer.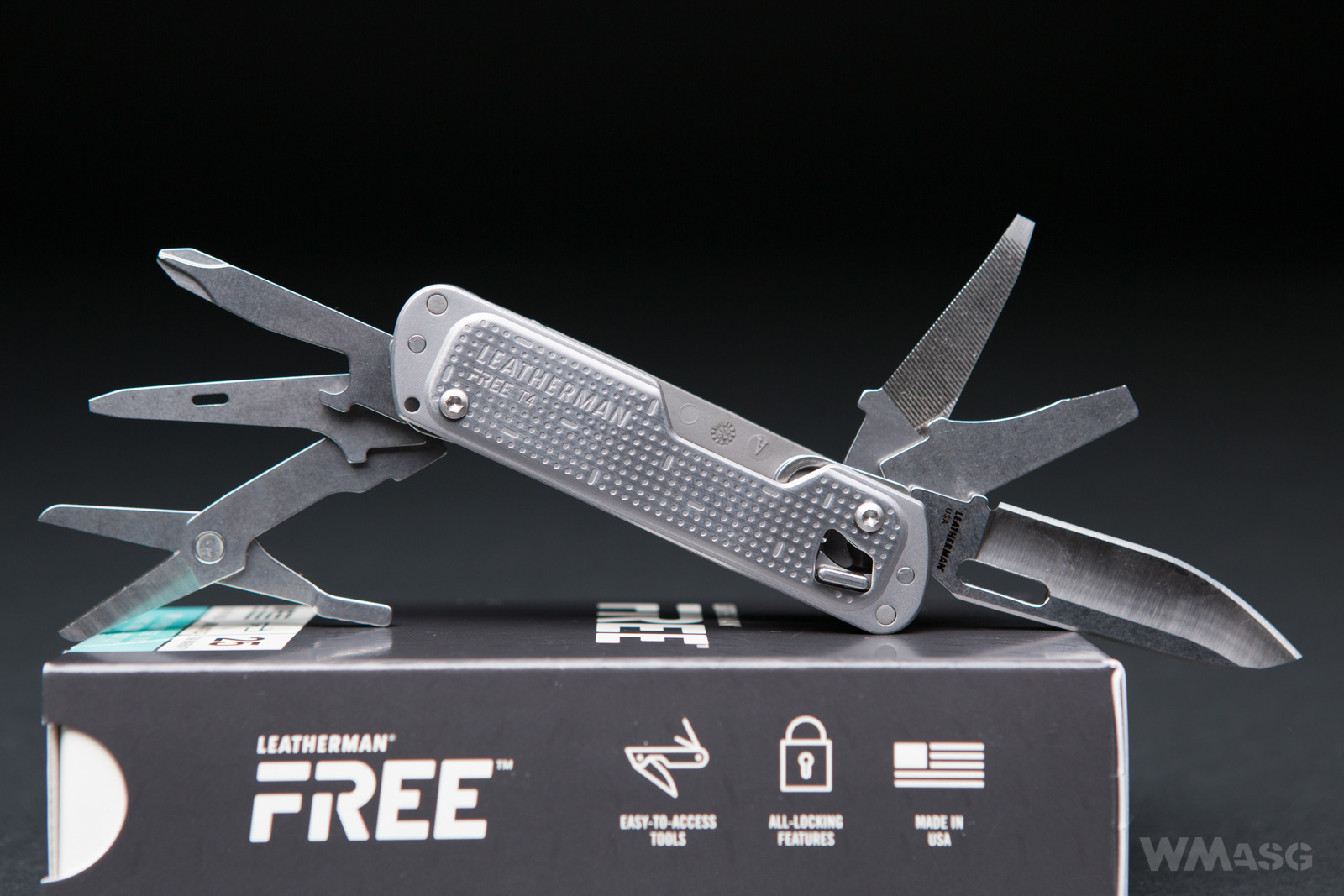 The T4 has the same tools as the T2 but also a double-sided file with a medium-sized flat screwdriver, very convenient to use and functional scissors, and a characteristic tweezer made of two thin pieces of bent metal sheets. In total, counted a bit subjectively, because I treat both file types as separate tools, 4 additional tools are included. In addition, the sling hole disappeared, and a fairly solid clip appeared in its place. This ends the differences between the models of the Free family pocket knives.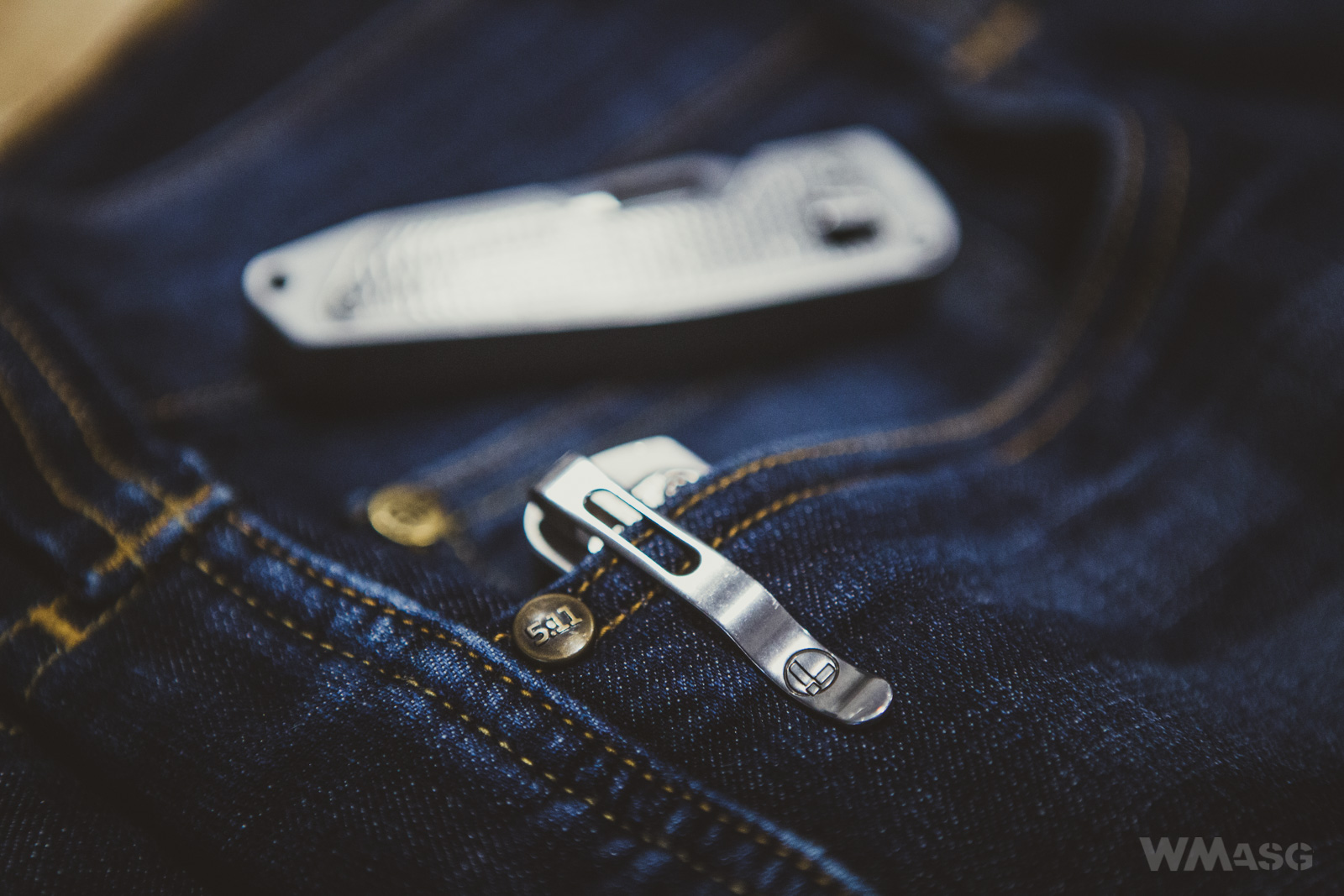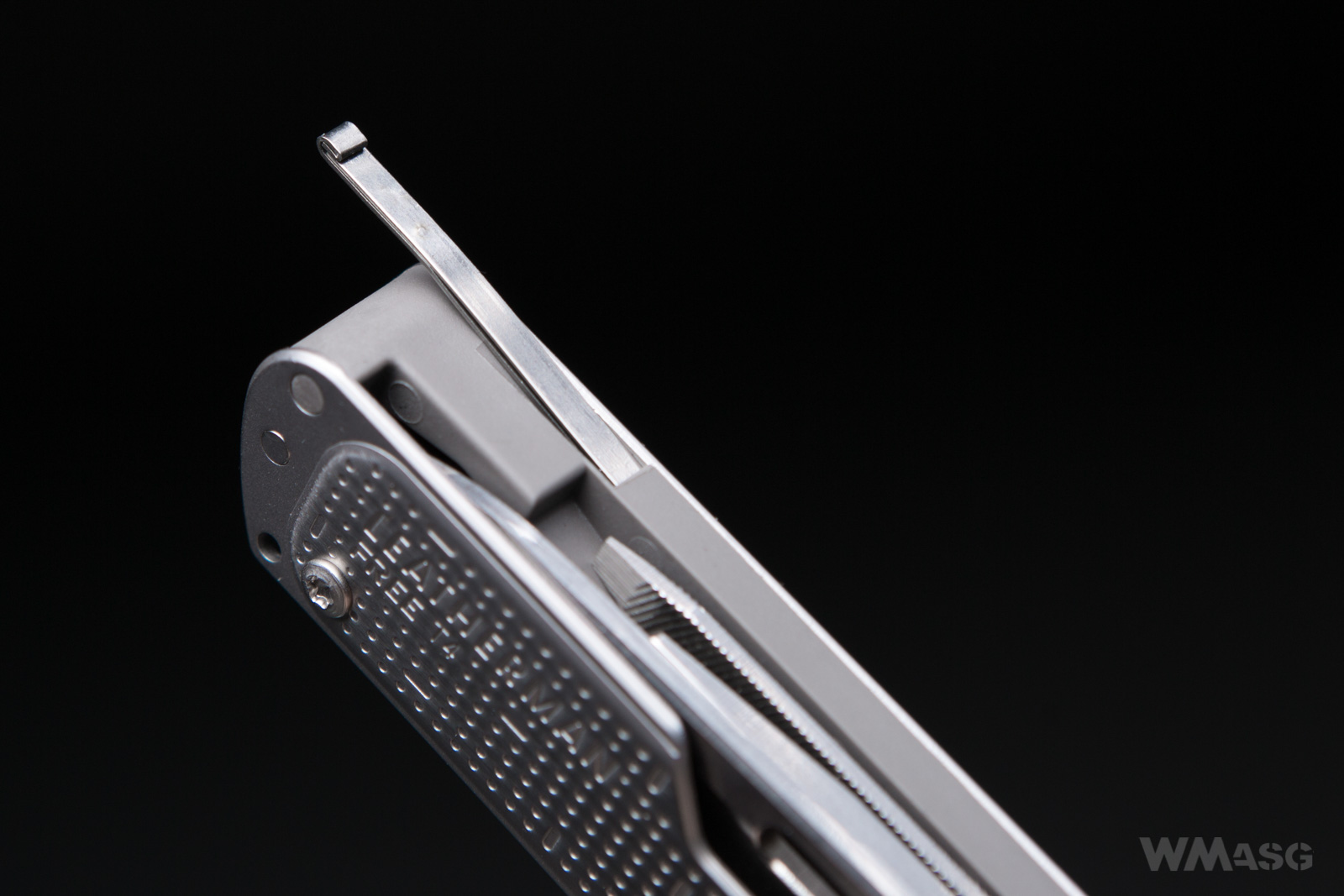 <iframe width="640" height="360" src="https://www.youtube.com/embed/o-rcnYRdJWM?wmode=opaque" frameborder="0" allowfullscreen="" />

Summary
The Free family pocket knives are successful products worthy of the Swiss competition's counterparts. They look similar to Victorinox multitools, they are very good, but they will not suit everyone. It is a matter of individual preferences and maybe a bit of attachment to the brand. Personally, I prefer to carry a separate multitool with pliers and a separate, large folder. However, when the situation does not allow it, an pocket knife with various tools seems to be a good compromise.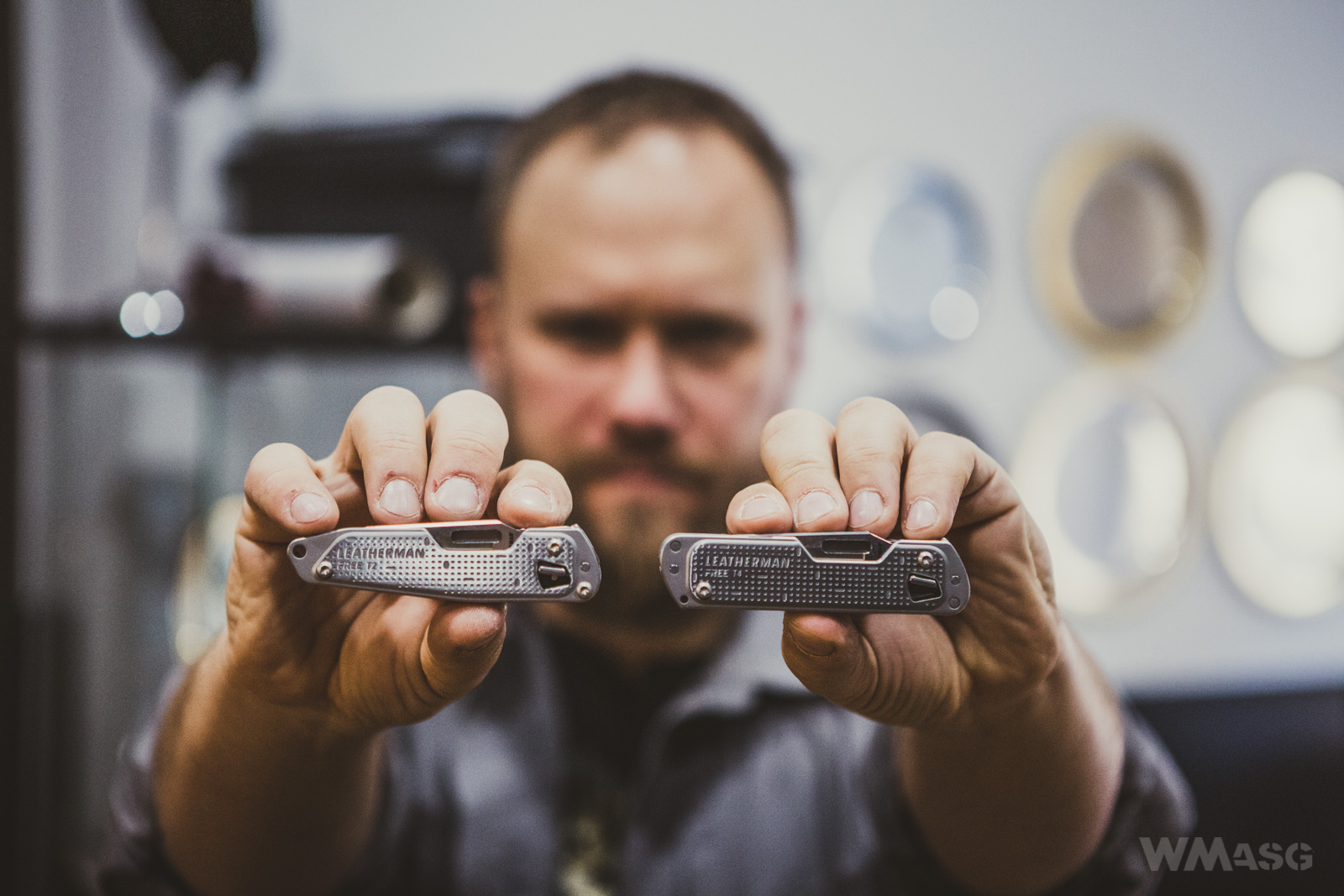 The T2 and the T4 give the same impression as any other product in Leatherman's offer, i.e. they are very robust and well designed and, of course, covered by a 25-year manufacturer's warranty. If I was the designer, the only thing I would change would be placing the hole for the sling in the T4, because its dimensions do not allow to comfortably carry it in the place intended for a classic folder, and give the clip to the T2. Its true that you can buy it, but I would prefer to see it factory supplied.
We would like to thank Militaria.pl for supplying us these pocket knives for testing.