Limited Nighthawk Custom VIP Agent 2
Nighthawk Custom VIP Agent 2 was developed in collaboration with Turnbull Restoration, a company that specializes in restoring neglected classic weapons that owners want to restore to factory condition or add them some elegance. Their role was to finish the frame with the color case hardening method, resulting in the formation of blue-brown stains on the metal surface while hardening it.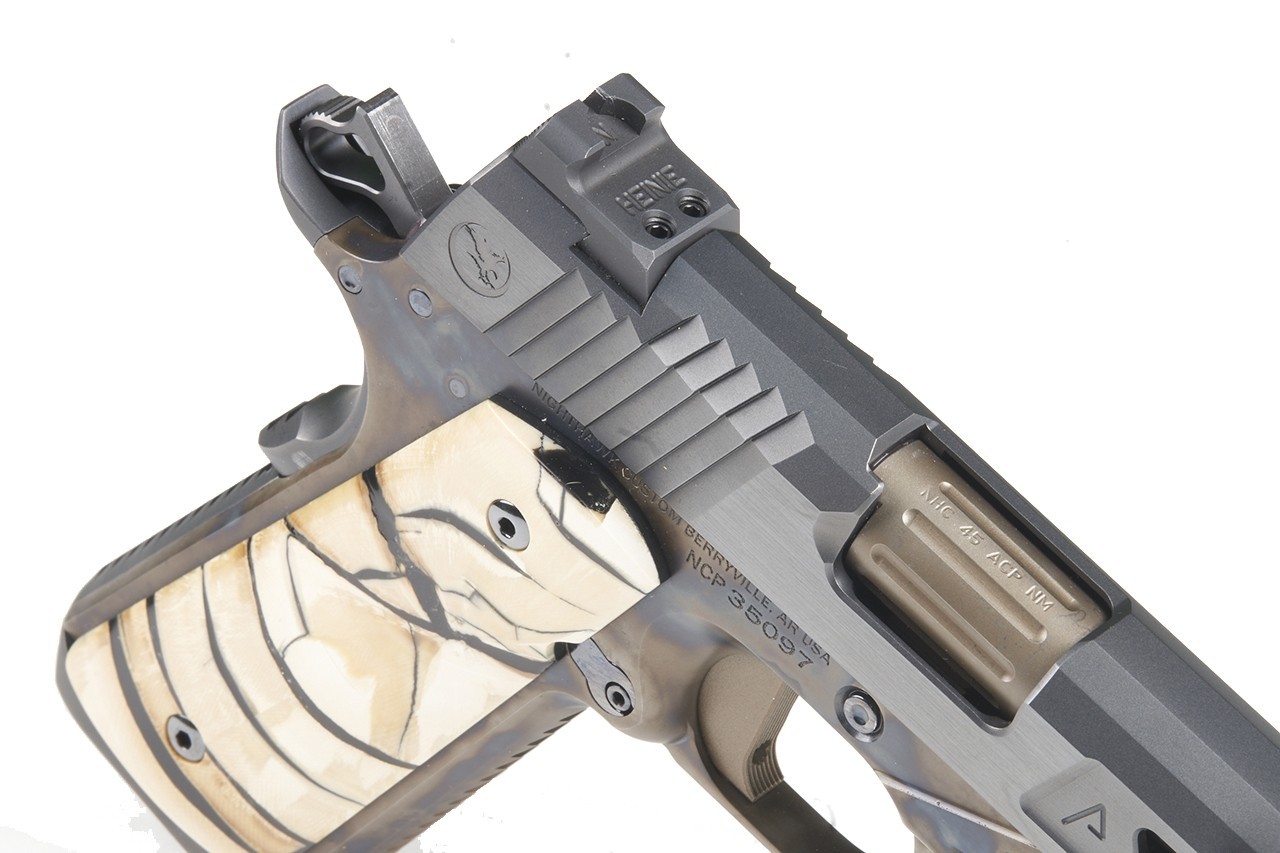 If that was not enough, the grip panels were made of ... mammoth bones. (Yes, you can buy it - the tusk costs $ 20,000-30,000 a piece). Both the method of finishing the frame and the material used for the production of panels ensure the uniqueness of each copy from the VIP Agent 2 limited edition.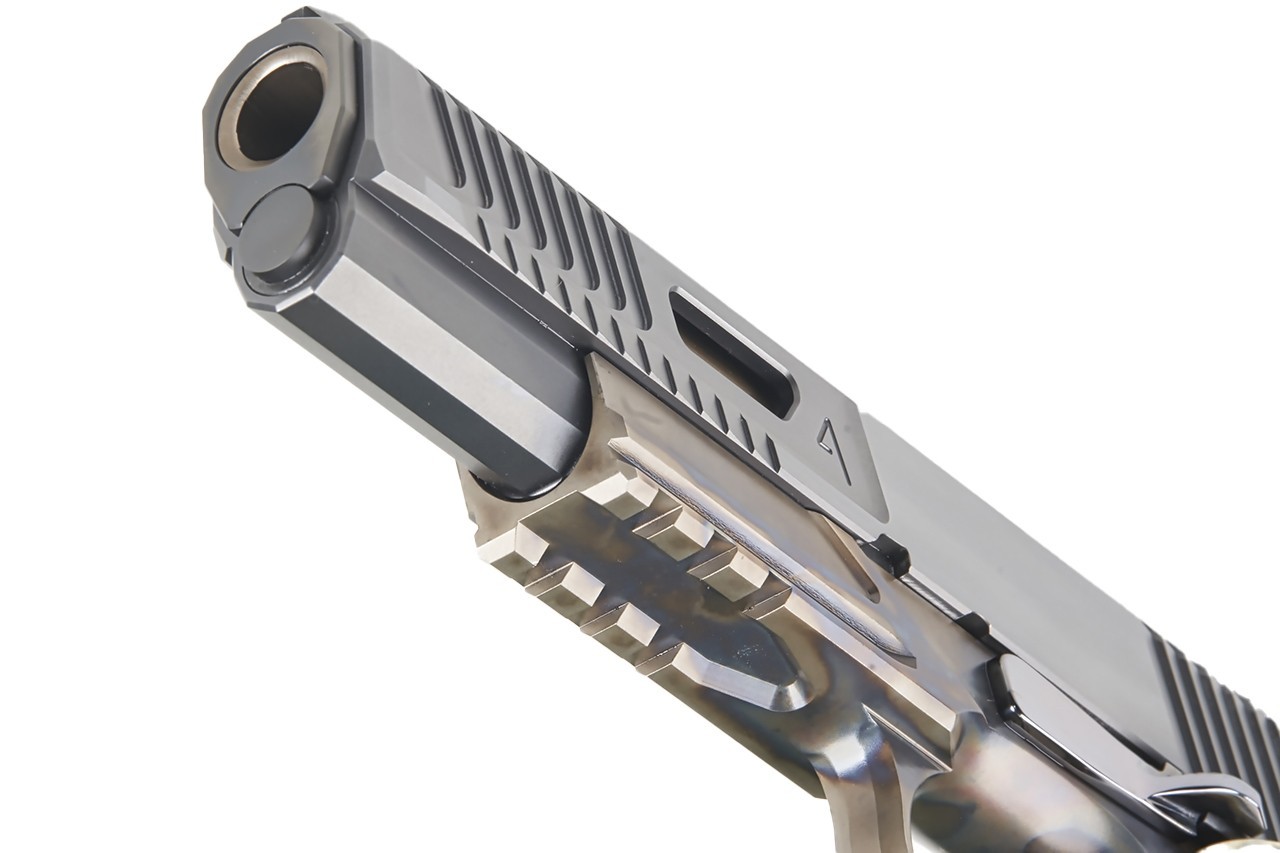 Coming back to earth, the VIP Agent 2 is a 1911 chambered for the classic .45 ACP cartridge. The gun is only available in the standard Government size. In the front part of the forged frame there is a slimmed Picatinny rail for attaching a flashlight or a laser - but I don't know what kind of flashlight should be installed there so as not to spoil the looks of the pistol. The front and rear part of the grip have received strong ribbing that increases friction, at the back they overlap the grip safety with a cut spur. All ribbings on the gun are made in the same style, including those on the slide, which creates a coherent whole.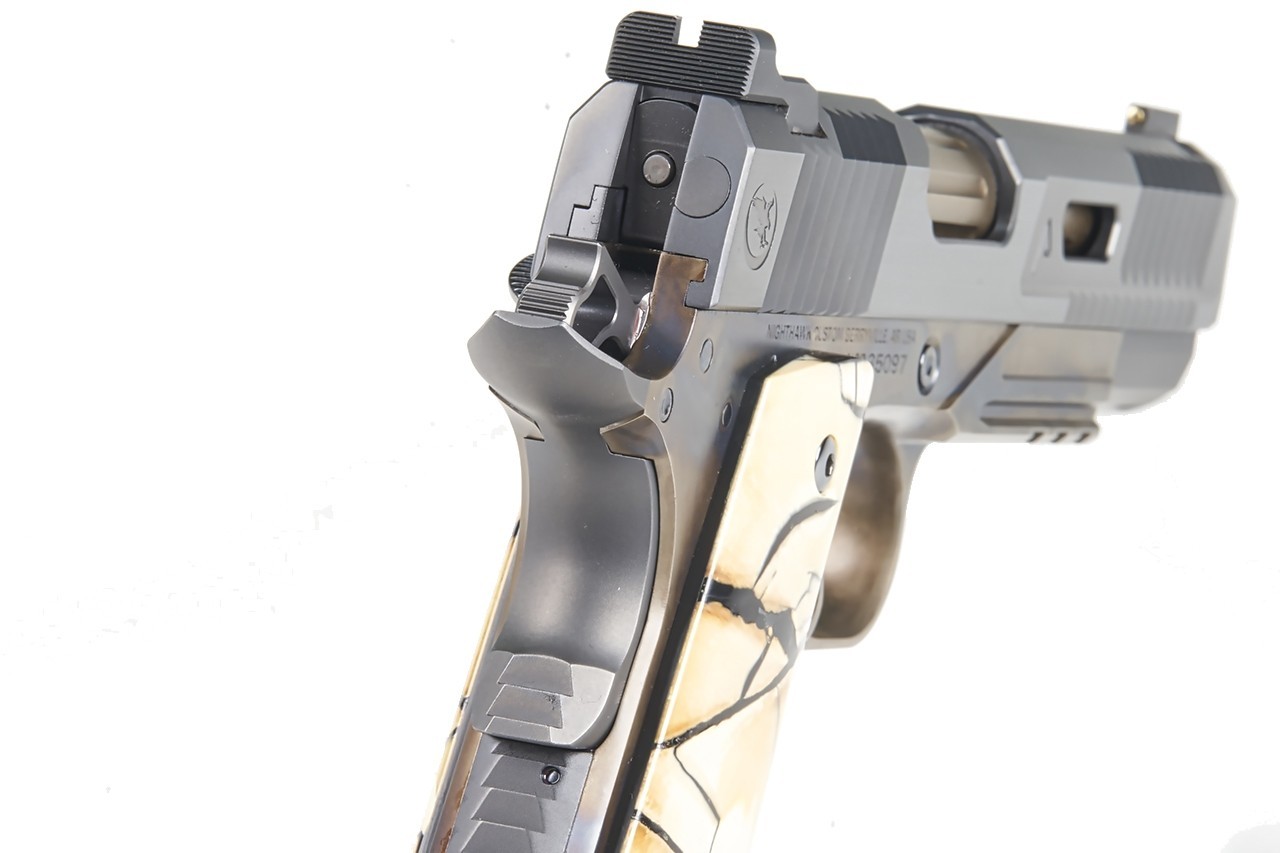 The slide has also been cut square with the rear cuts overlapping its top, as in the case of the grip safety. In front of the ejection port, on both sides, holes were made to reveal the barrel. Heine Ledge's sights consits of a square black rear sight and a front sight with a dot made of (of course) 18 carat gold. The slide stop and the safety switch are enlarged, and the latter is placed only on the left side of the weapon, so the gun is intended only for right-handed rich people only.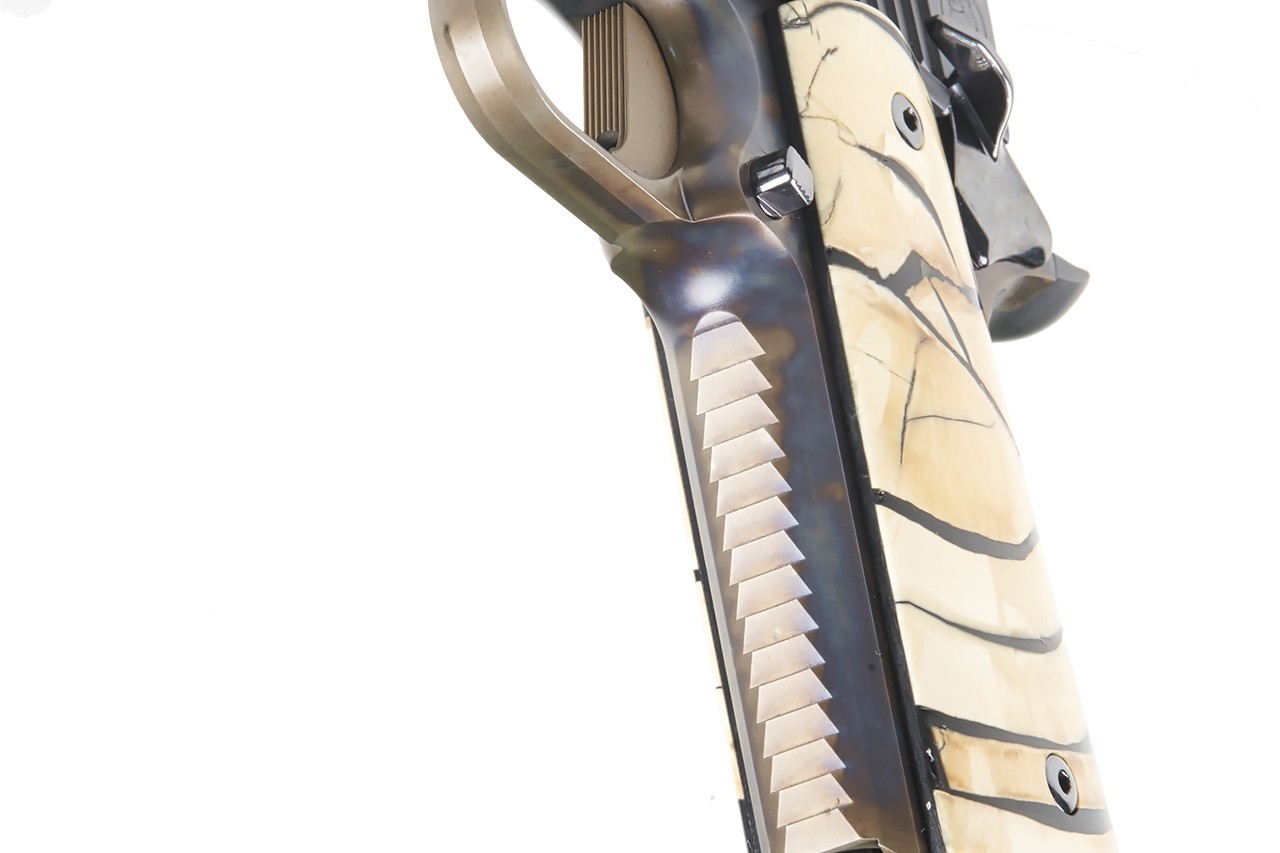 The VIP Agent 2 was also equipped with a flat match trigger, created in cooperation with Agency Arms - this is probably why their logo is on the slide. Overall, when you add up all the difficult and expensive materials, a labor intensive manufacturing process and brand name components the price Nighthawk Custom sell the VIP Agent 2 8,500 USD, does not sound so bad.