P226 & P229 Equinox
Probably most of us hearing the name SIG Sauer imagines the legendary P226 pistol that has been featured in dozens of films, seen in holsters of US Navy SEALS, in computer games, etc. Its smaller version, the P229, is the weapon of choice of the American uniformed services featured in movies from the 1990. As far as I can remember, it was worn by, among others, Fox Molder from the X-Files series.

Now their limited, slightly refreshed variants under the common name Equinox will hit the store shelves. How do they differ from the standard ones? Well, it turns out that they practically don't. The hammer, trigger and manipulators (slide stop, decocker and takedown lever) were left in unfinished silver colors, as were the raised surfaces of the slide sides.

In addition, the SIG Custom Works and Equinox inscriptions appeared on the right side of the stainless steel slide. The latter inscription's font strongly resembles Comic Sans. The pistol grip panels, provided by Hogue, are made of the G10 material and are screwed to the frame with silver flat head screws.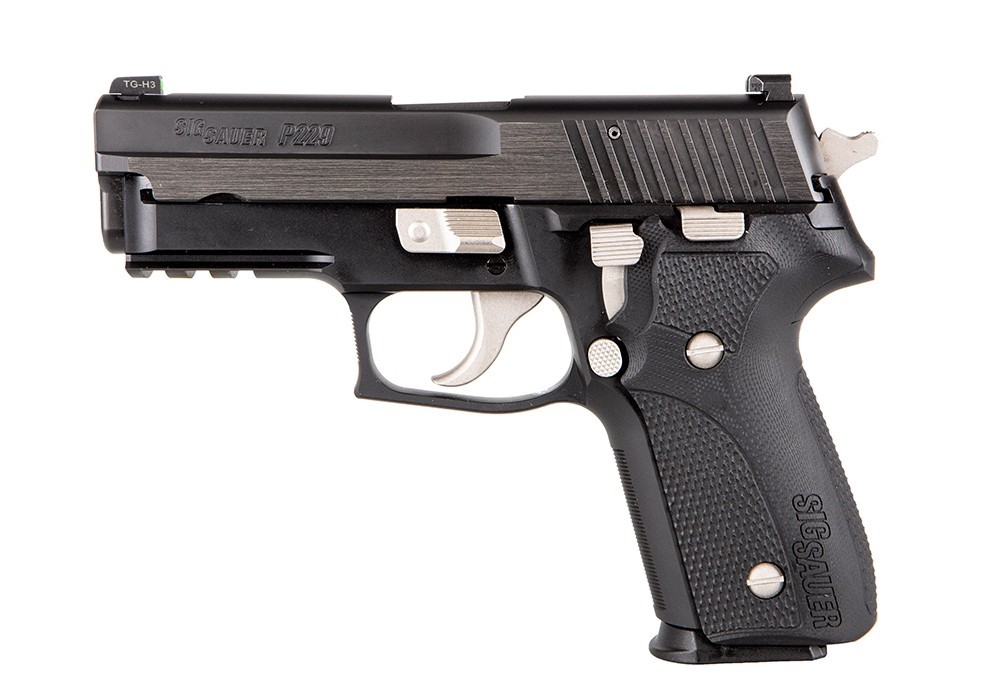 The mechanical X-Ray 3 Day/Night iron sights have tritium inserts for easy targeting in low light conditions. The trigger mechanism itself has also been improved by shortening the reset. The set includes 3 15-round magazines for 9x19 mm ammunition. The manufacturer also includes a nice case and a Challange Coin with a certificate of authenticity.