Late Savage Stance
The Savage Arms, like a student late for a lecture, has introduced a 9x19mm semi-automatic pistol under the name Stance. This is the first completely new proposition from this company since July 2019. Stance is a microcompact pistol feed from magazines with a capacity of 7, 8 and 10 rounds (the last one with an extended foot). The weapon is to compete with such hits as the Glock 43 or the SIG Sauer P365. Does it have a chance to succeed? Judging by the set of features, it can go either way, to put it mildly.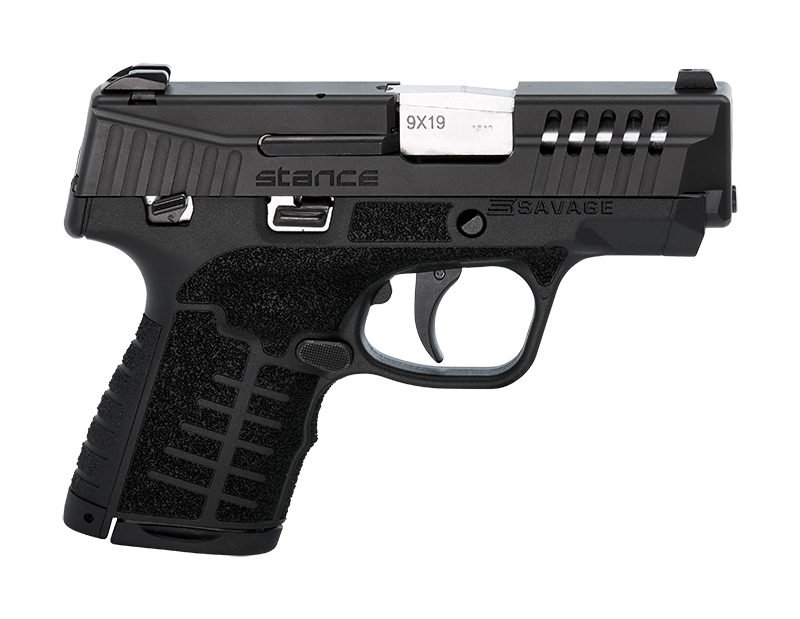 The Savage Stance is available in black, gray and FDE, with and without a manual safety. It can come stock with classic iron sights in a 3 dot system, a set with tritium inserts or classic ones plus a Viridian laser sight (the latter can only be black). In total, this gives EIGHTEEN versions, neither of which allows for mounting of a reflex sight or a flashlight.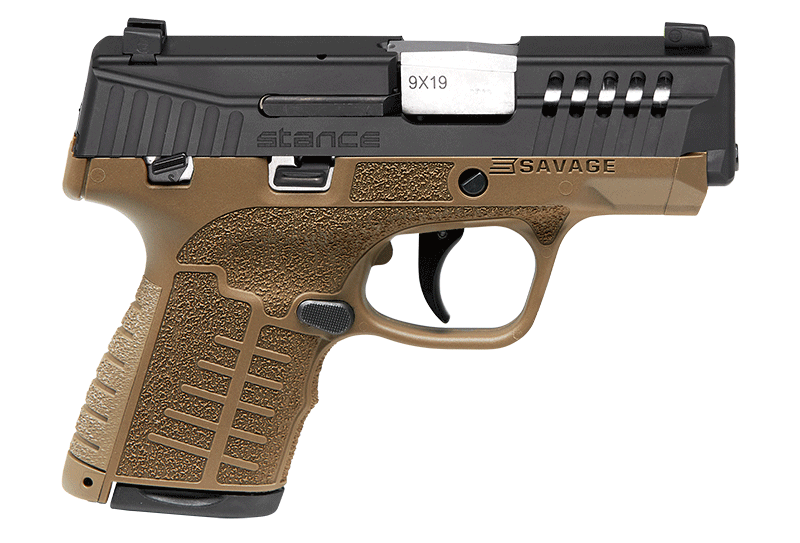 A definite advantage is the internal frame system that opens the way to modularity in the form of interchangeable grips, slides of various lengths, etc. The standard frame is equipped with interchangeable grips (small and large) allowing for improvement of ergonomics depending on the size of the shooter's hand. The magazine release and the slide stop are double-sided, and the grip texture is aggressive which is important in such a small gun. The slide is made of stainless steel and finished with the "melonite" method. The front of the slide has been narrowed to facilitate putting the gun back into a holster. There is also porting on the slide but it is not known whether it was used to reduce weight or replace the front ribbing, because the 3.2-inch barrel itself has no holes to compensate for the muzzle climb.
Savage boasts a short trigger which works very well, it is easy do disassemble/assemble, rounded sights which can get caught in anything (I myself have never managed to catch anything with sights of any gun for 15 years). The MSRP is $ 561, placing the Stance between the G43 and the P365.