One of the most interesting new products presented during the September MSPO trade fair in Kielce was the new helmet-mounted flashlight by Mactronic.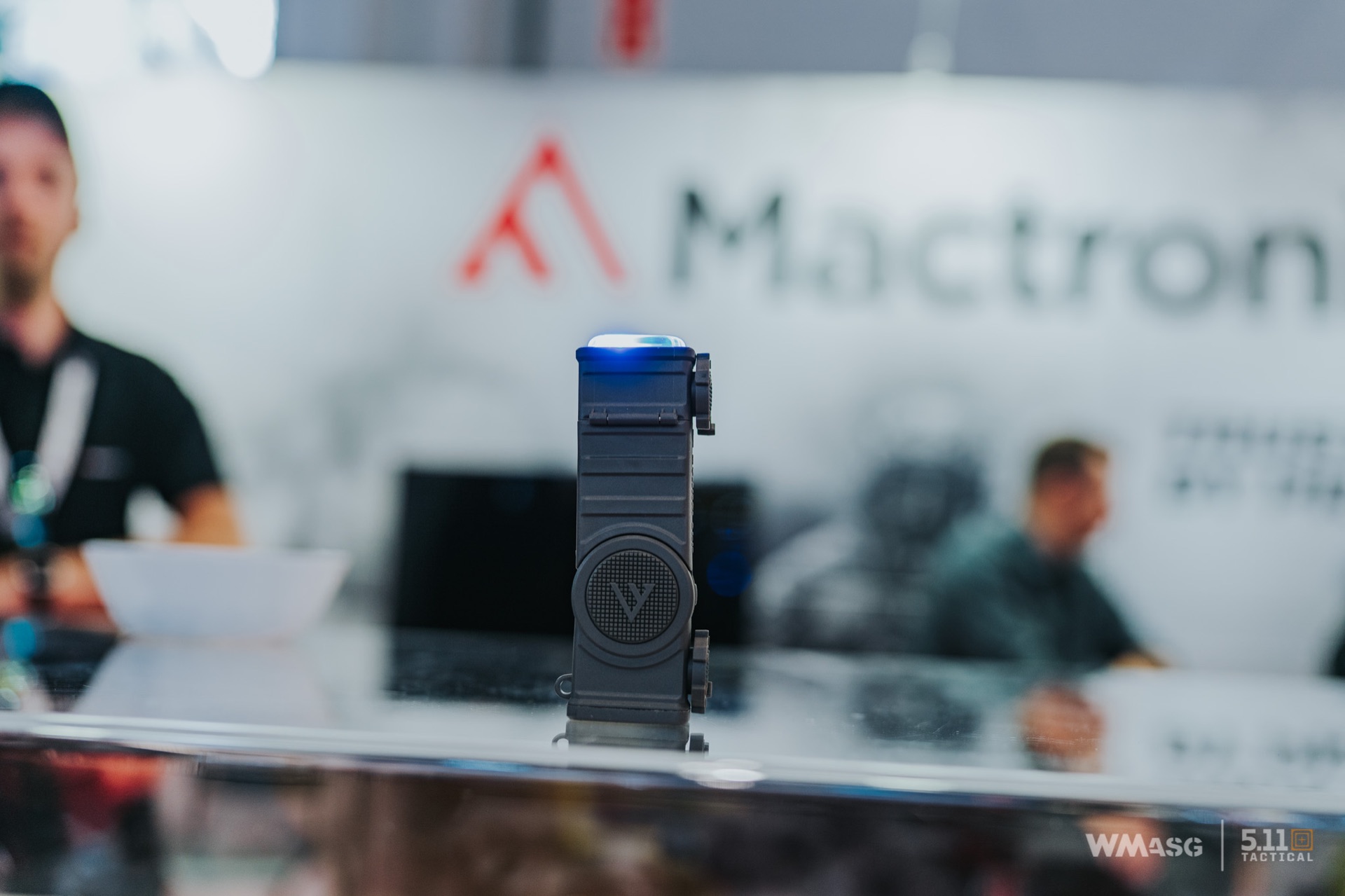 The presented flashlight called the STORM 1LP is still a prototype, which is currently being tested in selected units of the Polish Army. It is to be available for stores at the beginning of next year. However, it is so advanced at this stage that Mactronic has already decided to present it to a wider audience. The same flashlights could also be seen at the PGZ Maskpol stand, mounted on the presented helmets of the Polish manufacturer.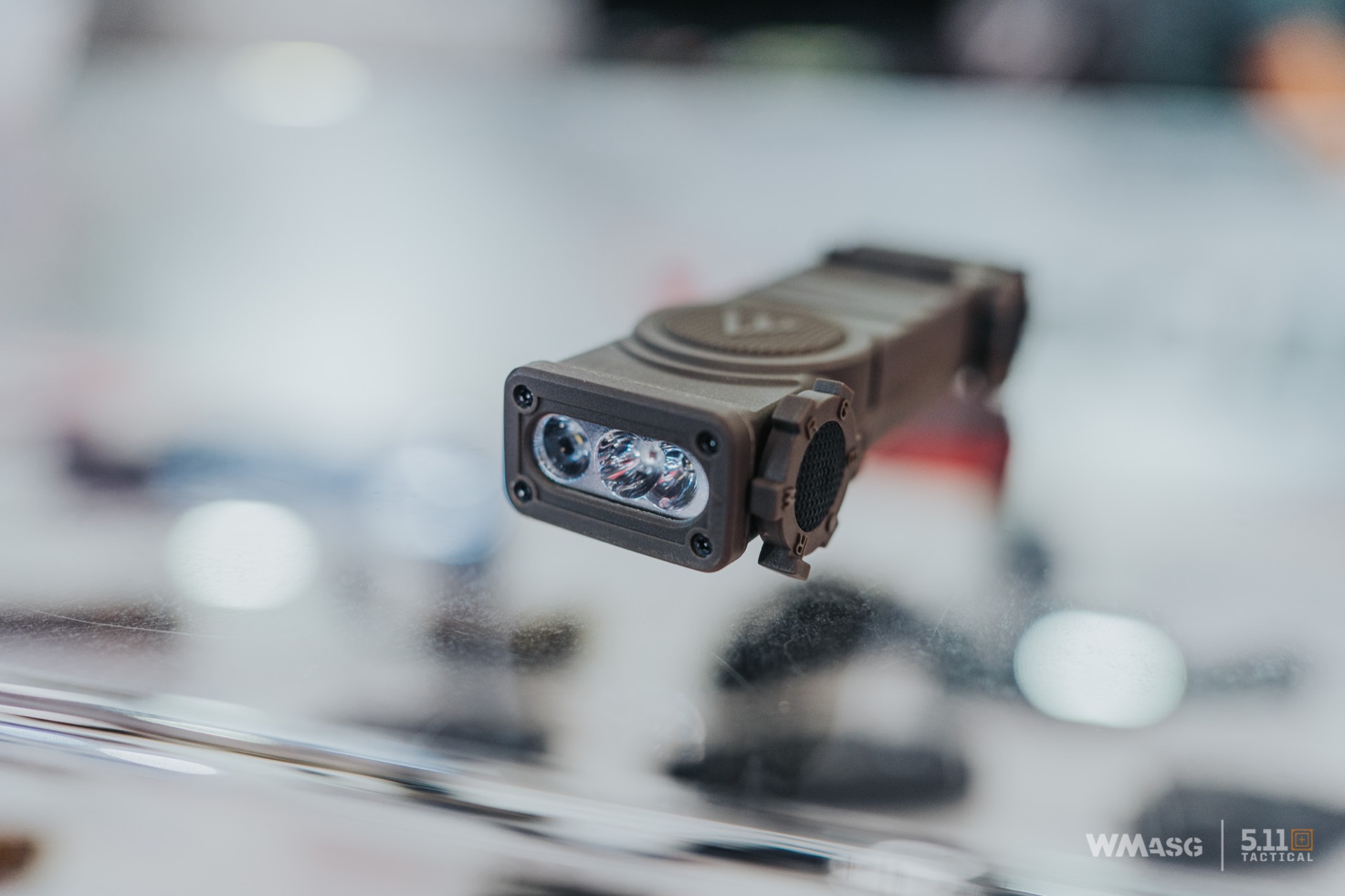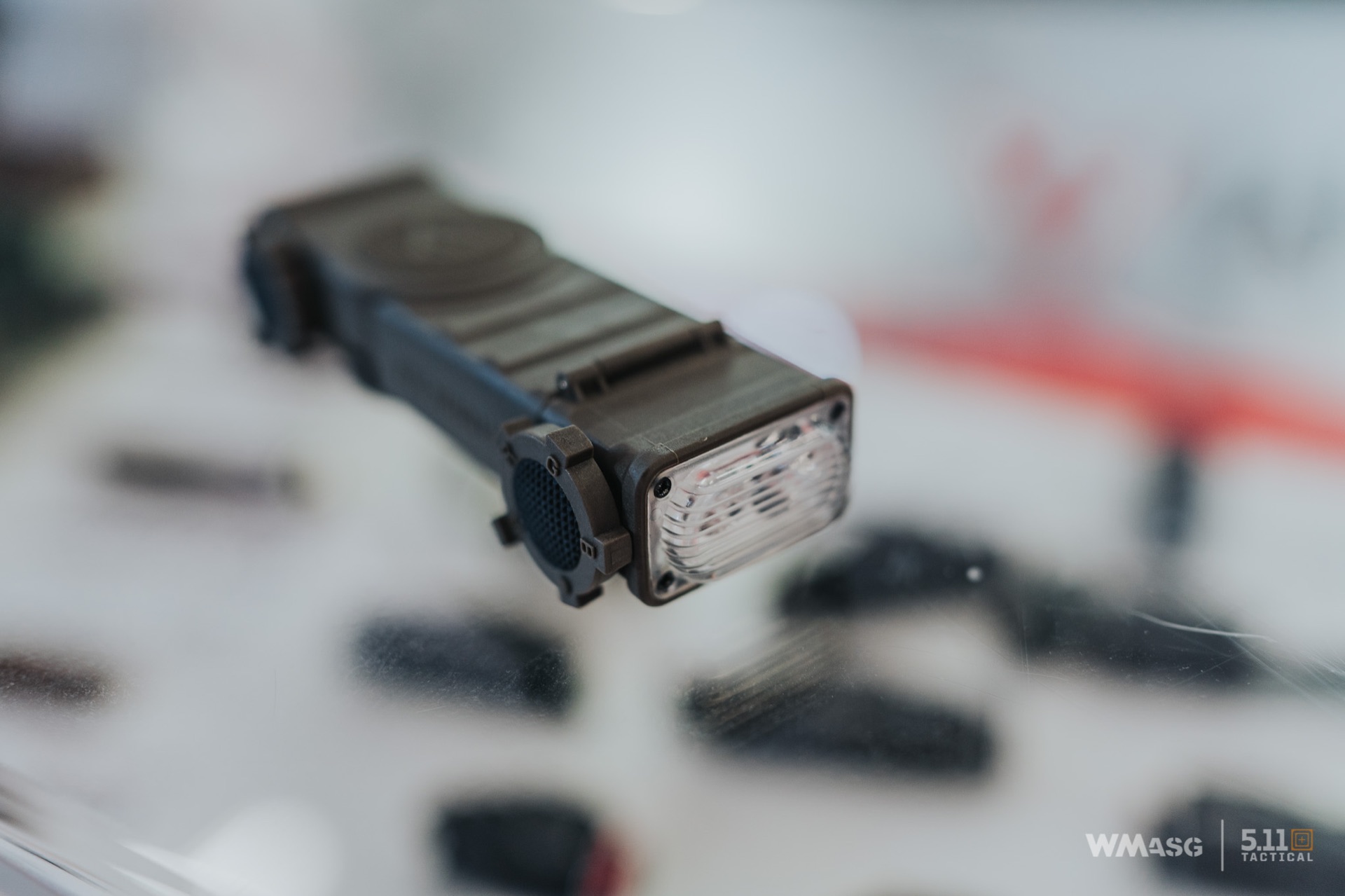 The concept of helmet mounted light is not new and continues with the development of helmets equipped with rails in the ARC/Ops-Core standard. Models from the Sidewinder series from the Streamlight offer (also in Mactronic distribution) or Princeton Tec are widely known in the industry. In Mactronic's proposal, the STORM 1LP flashlight has a hinge that allows its head to be tilted "sideways" in the range of 45 degrees, unlike, for example, Streamlight Sidewinder flashlights, in which the head is set in the up-down direction. In the competitor's product, it is dictated by various mounting options, not only on the helmet, i.e. on MOLLE equipment, like the iconic Fulton angle flashlight. The new Mactronic product is dedicated to be mounted on a helmet rail.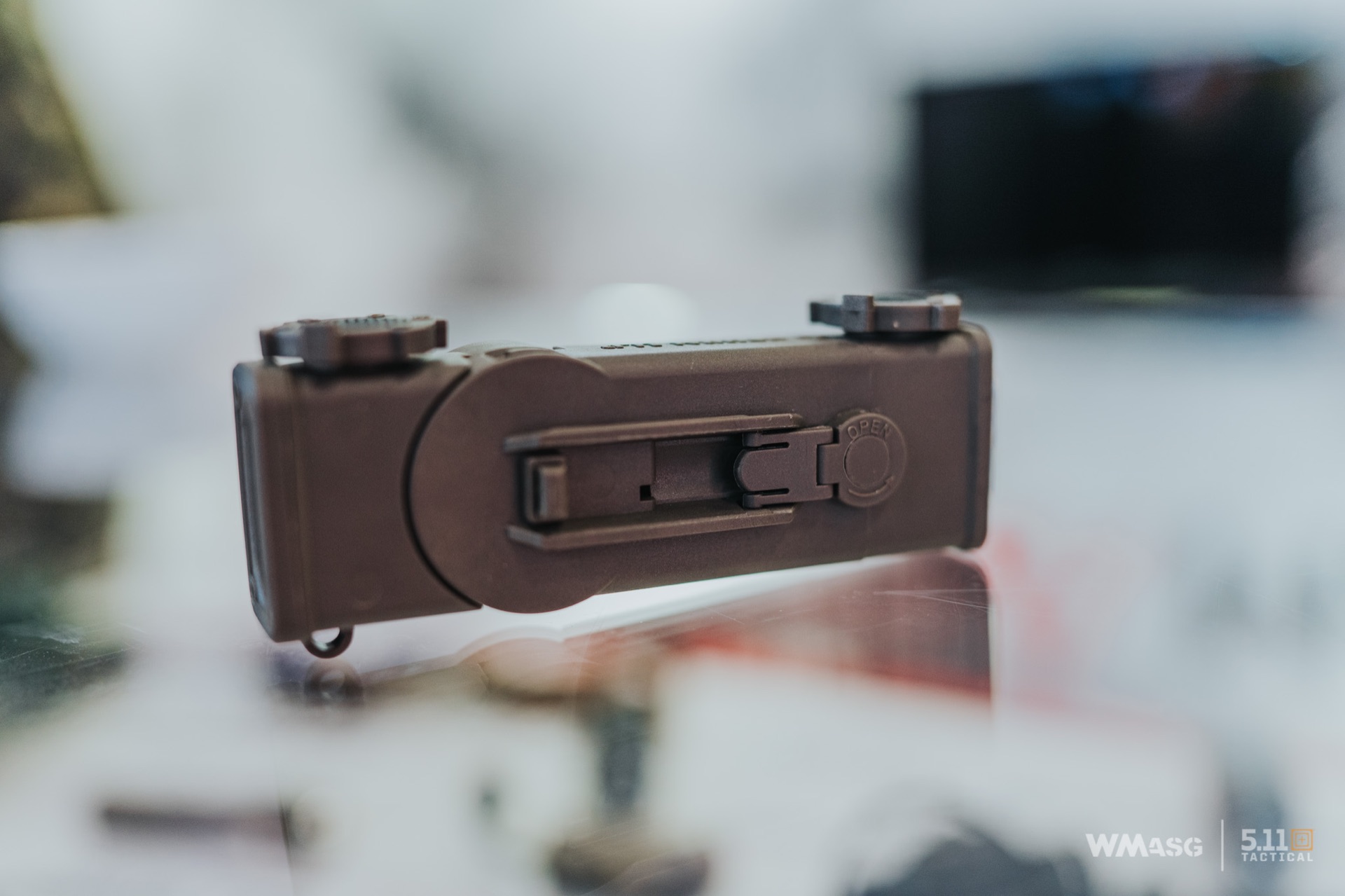 The flashlight is made of reinforced polymer, which makes its weight noticeably low. When mounted on a helmet, it offers two lighting directions. To the rear (so-called position light) in red, green, blue and IR, and forward (so-called main light) in white, 100 lumens, red, green, blue and IR (850nm wavelength). The model offers 5 lighting modes: 100%, 50%, 10% power, fast and slow strobe. Two knobs are responsible for selecting the color options. They are of considerable size to facilitate the use of tactical gloves. The position of the IR was additionally accentuated with an inset. The manufacturer ensures that thanks to the power supply of 2xCR123A batteries at maximum power, the flashlight is able to work 7 hours with the front or rear light and 3.5 hours when using both lights. The flashlight is supposed to withstand a fall from 3m, and the dust and water resistance in IP68 standard.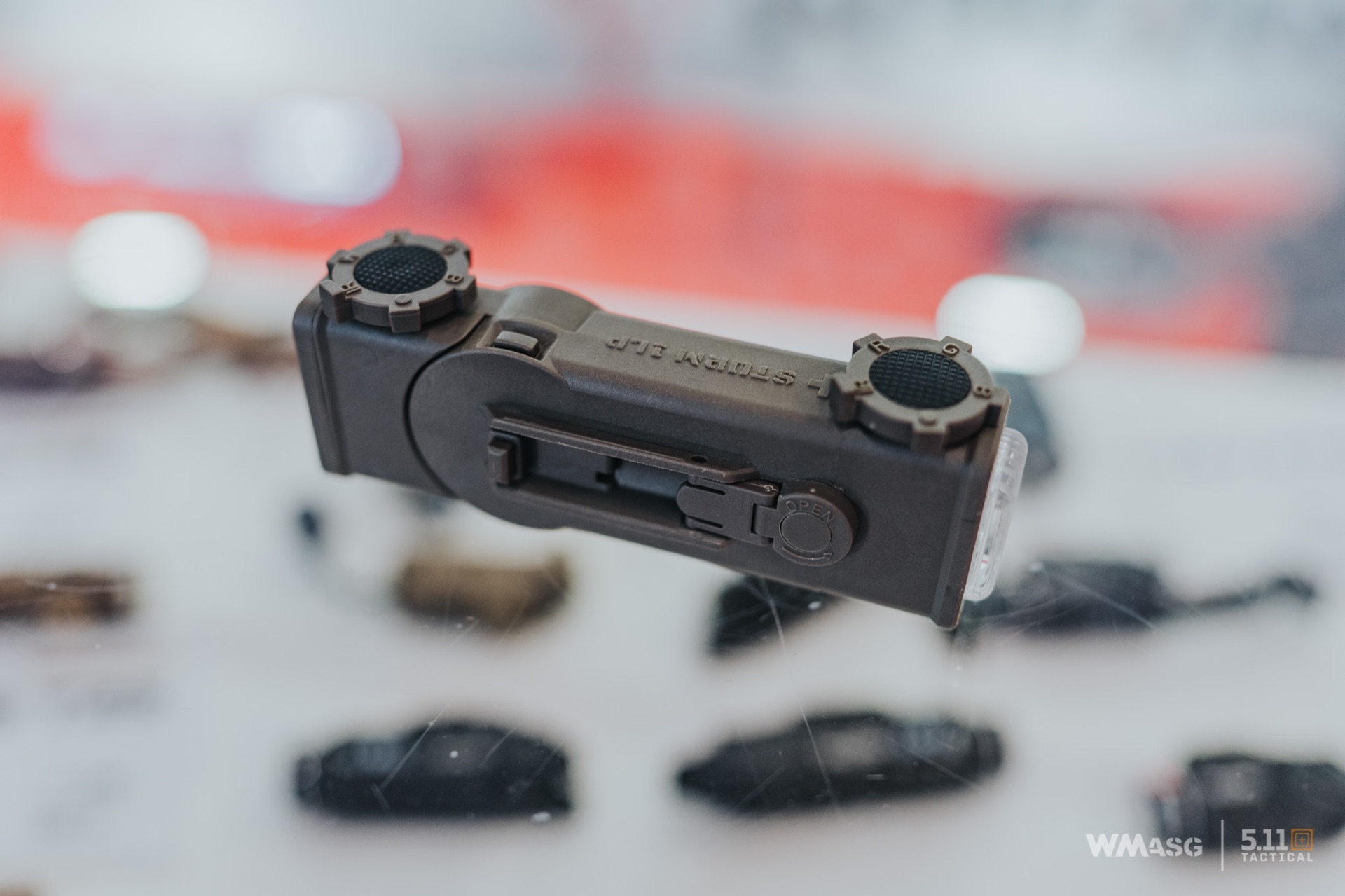 Although it seems that the rear diffuser will diffuse the emitted light sufficiently to make it visible also from above, if there was an option of an upward-pointing strobe for better identification from the air (e.g. Streamlight Sidewinder Stalk model) Mactronic would encapsulate virtually all types of helmet-mounted lighting in one device.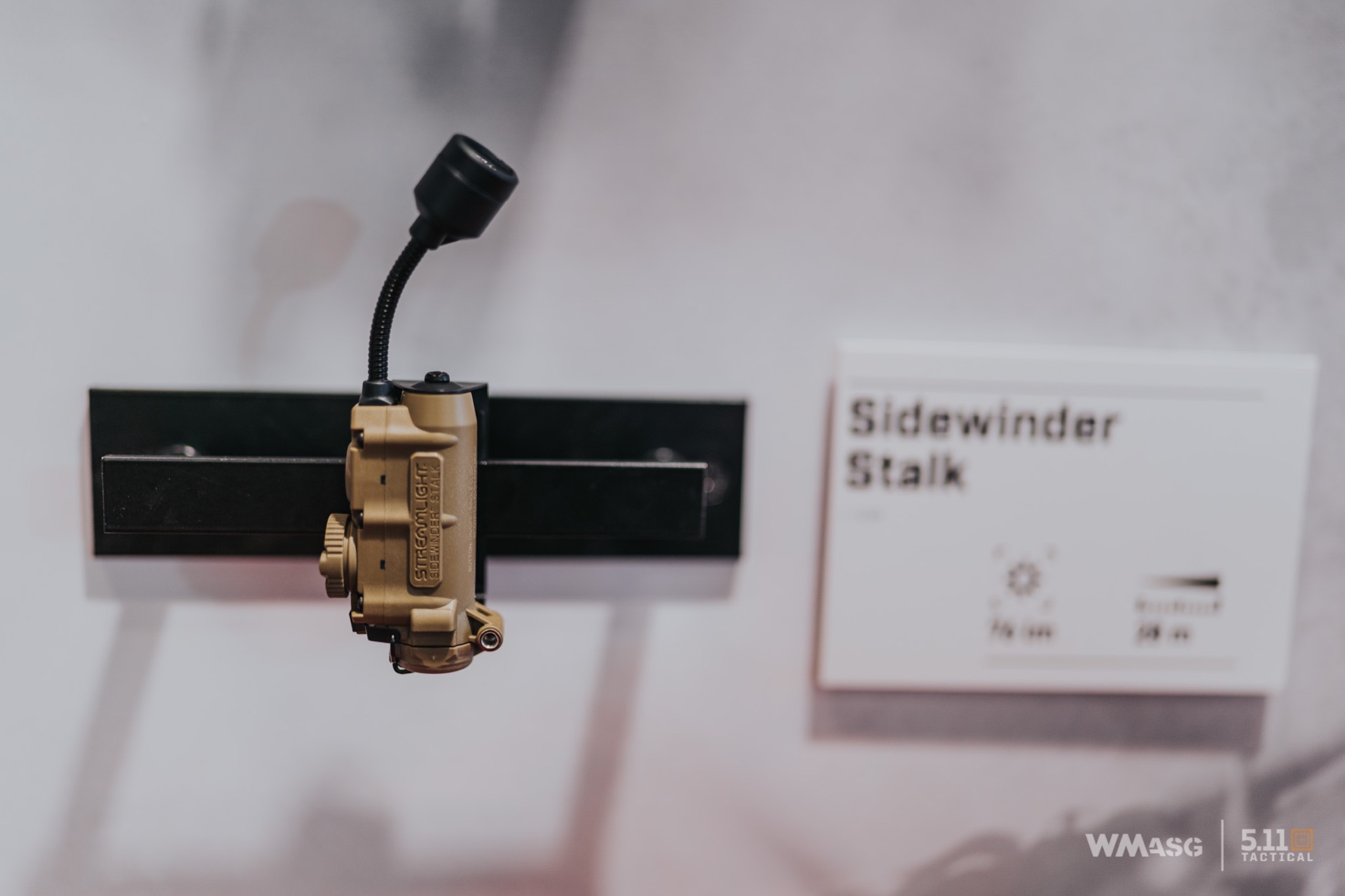 Mactronic Streamlight Sidewinder Stalk flashlight