The topic of a new camouflage for the Polish Army is still on the agenda and basically it is not known how its story will turn out. It is known, however, that the highly anticipated MAPA camo was finally rejected by the Ministry of National Defense as a candidate. Thanks to this, we can enjoy the unlimited availability of this camouflage on the civilian market.
Follow our website for more updates on the MAPA camo.
There is also a lot of talk about the Leopard camouflage, which we have already had the opportunity to mention "Tests of new equipment and camouflage". However, whether it will actually replace the immortal "wuzeta" (wz.93 Pantera) has not yet been officially stated.
So much for the introduction to projects carried out by large consortia. However, as it turns out, the private sector can still make surprises. After all, we have the Legun camouflage created by the Annoying Historian. We wrote more about it in the article "Polish "LEGUN" camouflage has become available". What if you don't like any of the generally available camouflages? This question was asked by Paweł Sarnowski, only seventeen, who decided to create something of his own. Considering the available solutions, a vision of something new slowly began to grow in his head.
We contacted Paweł after he decided to show off the effect of his work in public at one of the thematic groups devoted to sewing and we asked about the whole process of creating a new pattern.
The fact that, despite the young age and quite unusual idea, the whole thing has been implemented deserves strong recognition. Especially since the process of creation, as it turns out, was quite peculiar. It started with creating a pattern in the simplest available graphics program - Paint. Then printed in black and white on A4 sheets. And that's only because the author didn't have access to a color printer! To make his life even more difficult, Paweł hung these cards around the field and took pictures, which he then processed into shades of grey. On such graphics, using a more powerful free tool, which is GIMP, he applied colors. Carefully selected: based on own observations and analysis of the environment. After some time, the creative process turned into an executive one. First attempts were made to switch from electronic to real form and a camouflage print on fabric was commissioned.
This is where first problems appeared, because making it is not easy at all. Fortunately, he managed to find a contractor for the print. Another problem for such a young person was finding a workshop that would sew a complete set of uniforms. Unfortunately, due to his age, he was often not taken seriously, and the estimated costs he received exceeded his financial capabilities. Has he become discouraged? No, he bought a sewing machine and tried to make one himself. This already deserves another word of appreciation as sewing is not easy at all and requires some learning. Not being discouraged by this, Paweł tore up his combat shirt and based on it the first unit was created.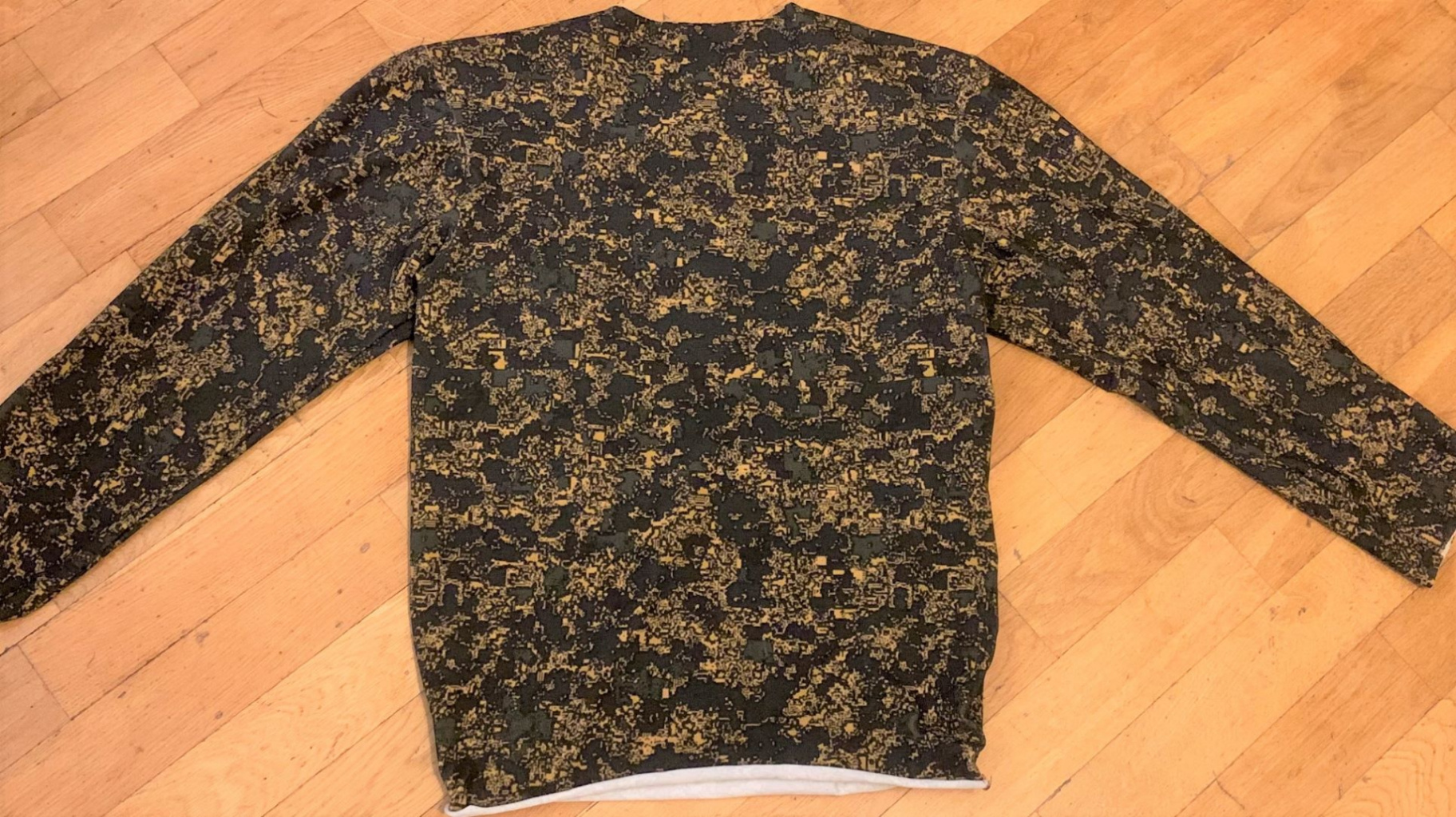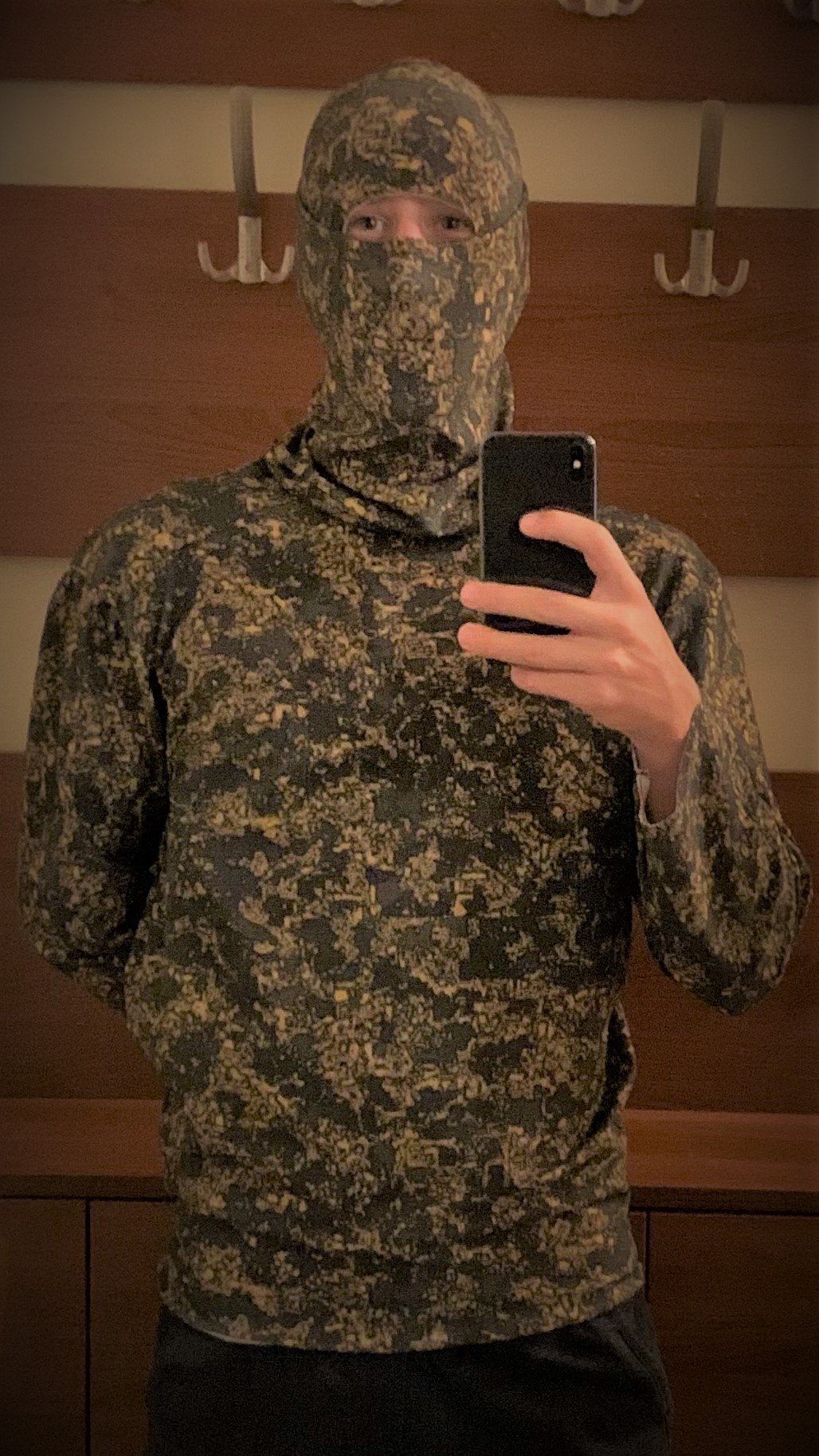 As you can see from the pictures, there is still much to improve and change. However, not being discouraged, the project is continued. After further modifications and attempts to order sewing by a professional sewing company, it finally ended up with a local seamstress who got the most current version of the camouflage. Also here, the print was commissioned in detail, on garbardine, but for a prototype it is a completely sufficient option. What is the effect? Judge for yourself.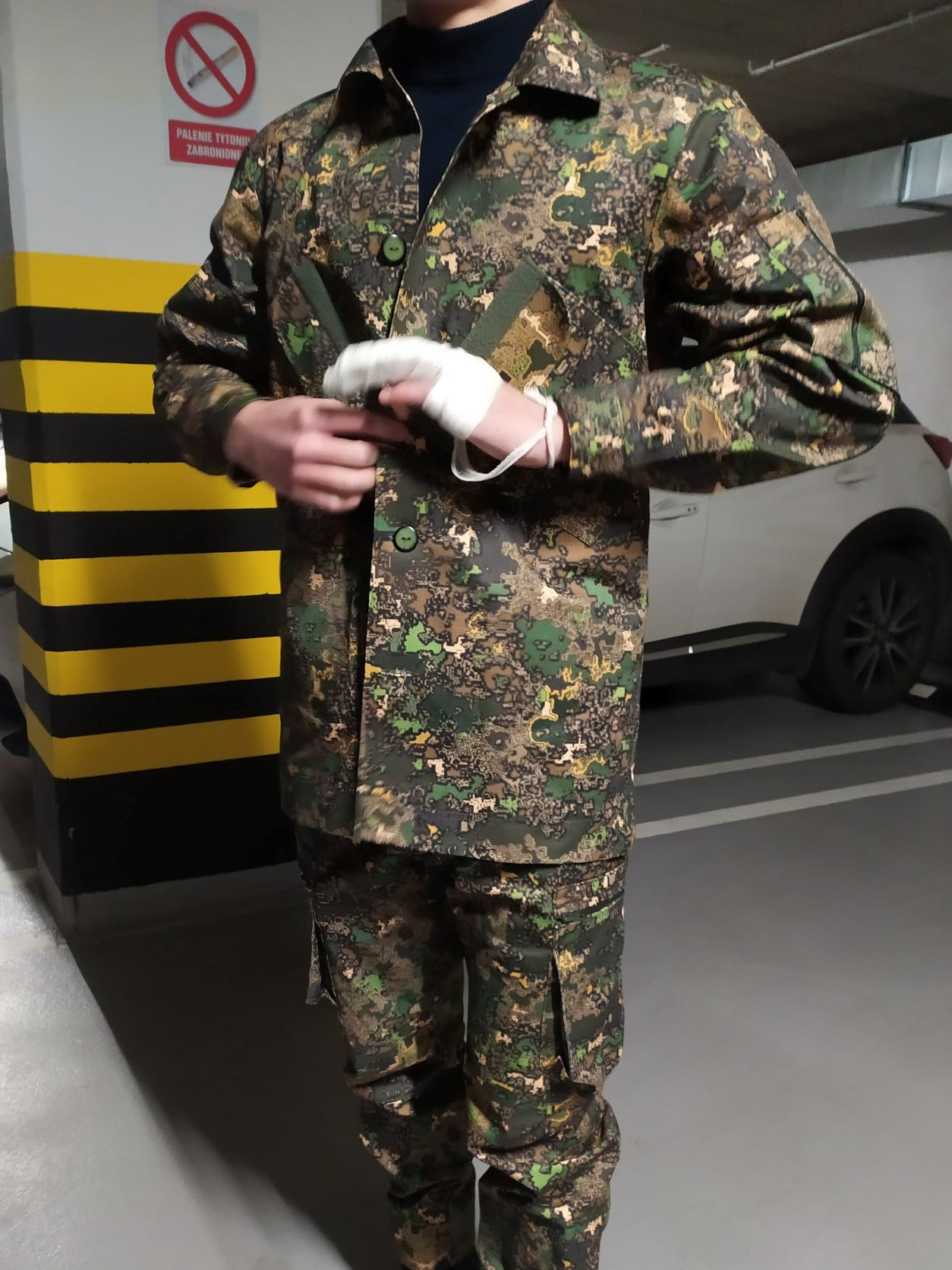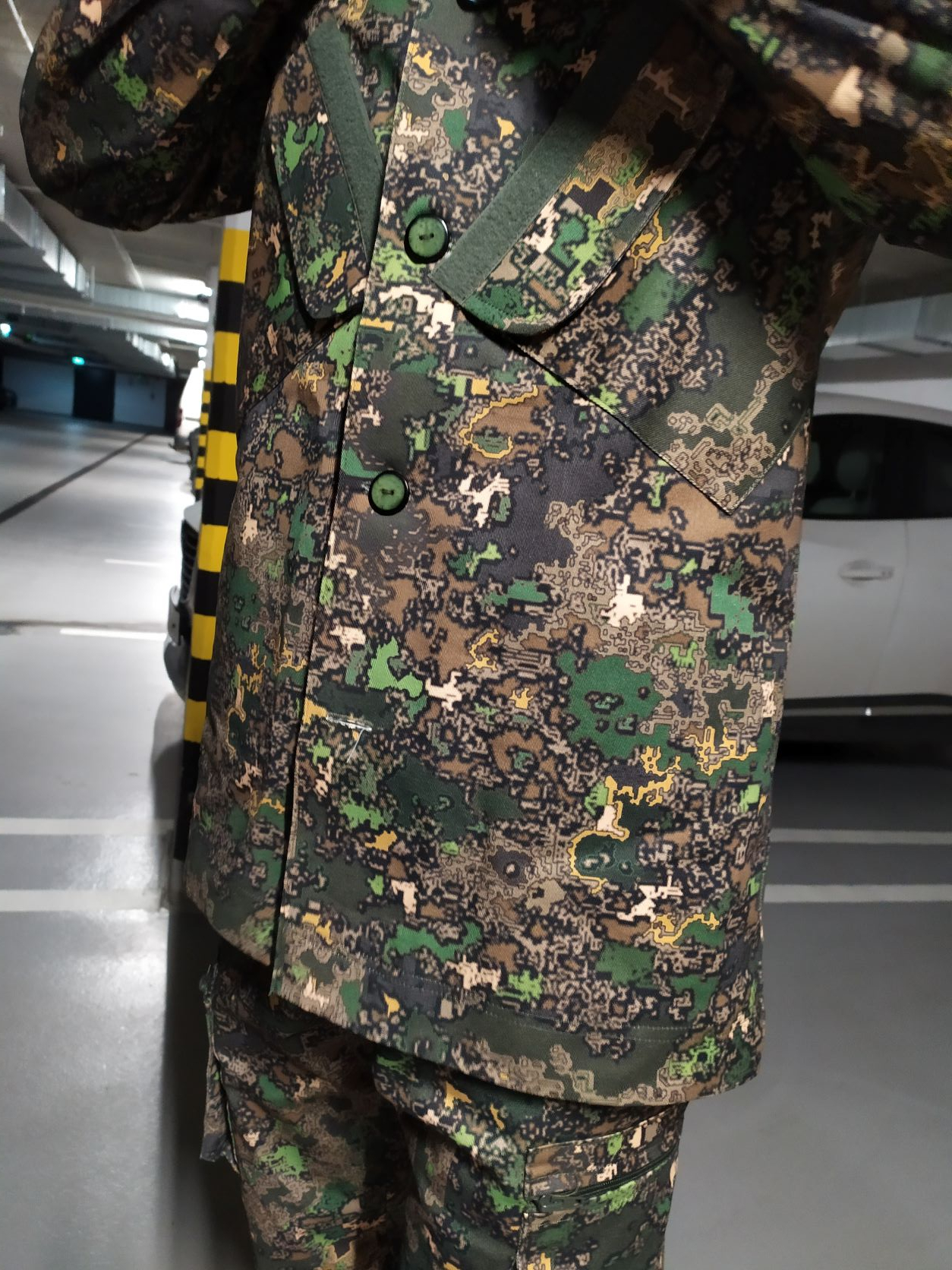 For us it is interesting and there is much to be said about its weakness. One can see at first glance that the macro is too small and the pattern should be enlarged, which its creator is aware of. This is not the last word about this camouflage and we can expect its development in the near future. Especially since the author is very young and full of motivation. All this was created from the desire to have something of his own, unique, and at the same time functional. We are glad that young airsoft maniacs with a bit of self-denial can do things like this.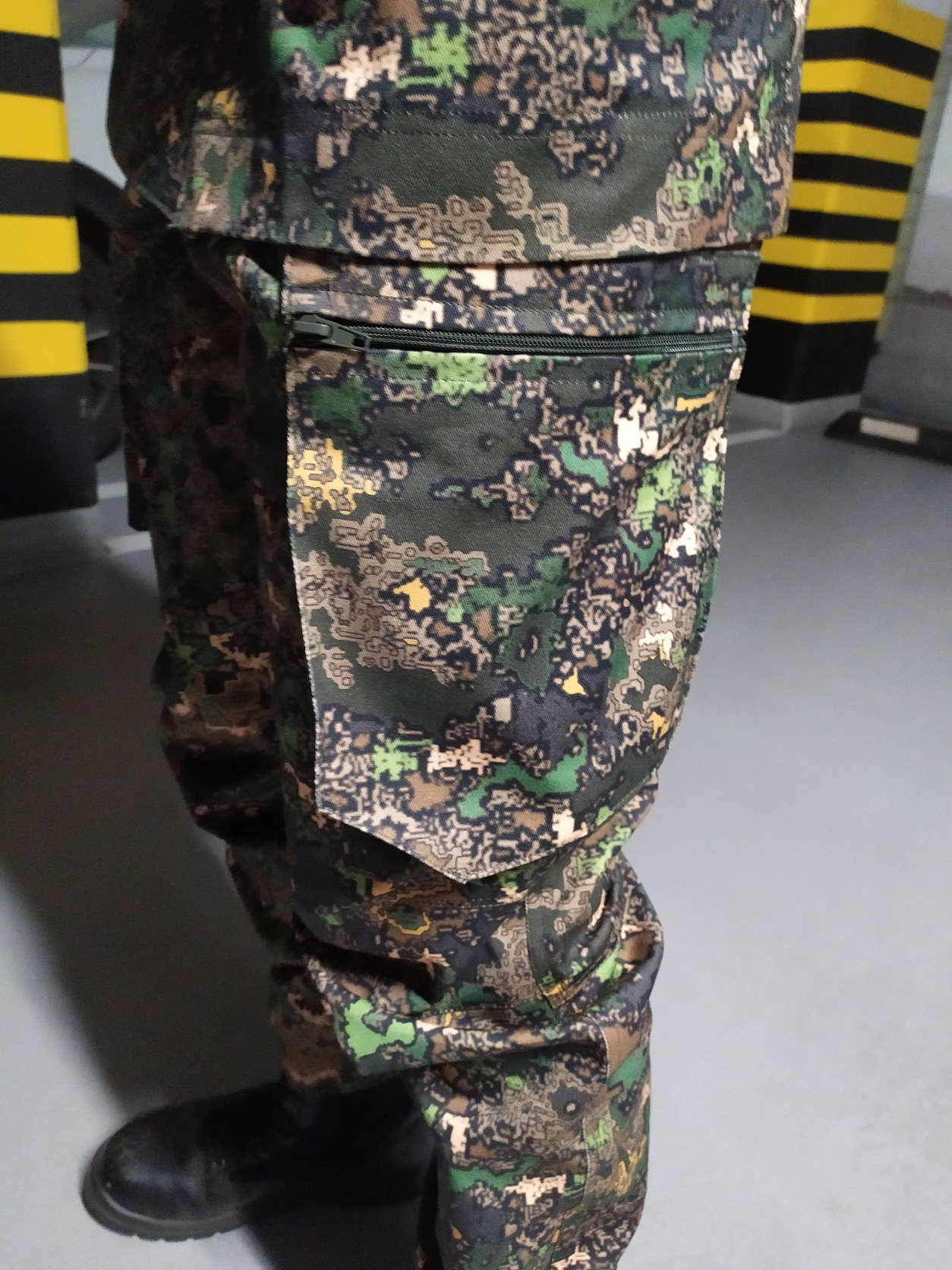 What do you think about the current version, what do you think should be improved. Finally, would you use the currently presented camouflage?