Work on the replica of the FAMAS F1 carbine, made by GunPoint.de and Northeast Airsoft, is getting finalized. The replica, that You could read about in our coverage of IWA 2023 (Cybergun at IWA 2023) or just after it was announced (Gas powered FAMAS F1 at the beginning of 2023) receives final touches and will soon go to stores. At the official GunPoint.de store there are already five different versions of the replica available.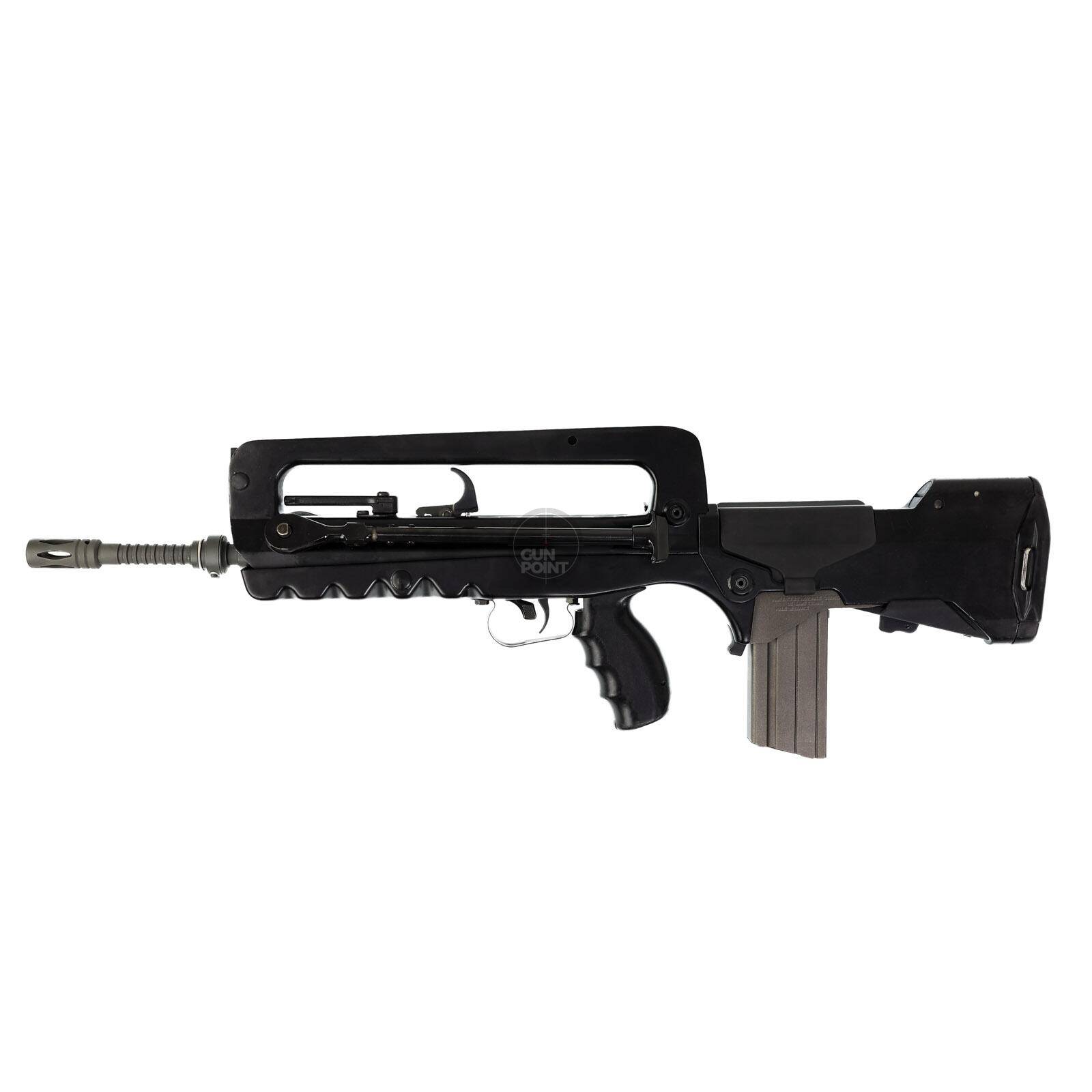 The replicas are divided in terms of performance and versions with a trigger mechanism offering different firing modes. Depending on the local regulations, needs and preferences, it is possible to buy a replica with 0.5J of muzzle energy and single fire only, a version with full-auto and burst mode with 1.0J or 1.6J of muzzle energy. There is also an option for foreign players with the "beloved" orange flash hider.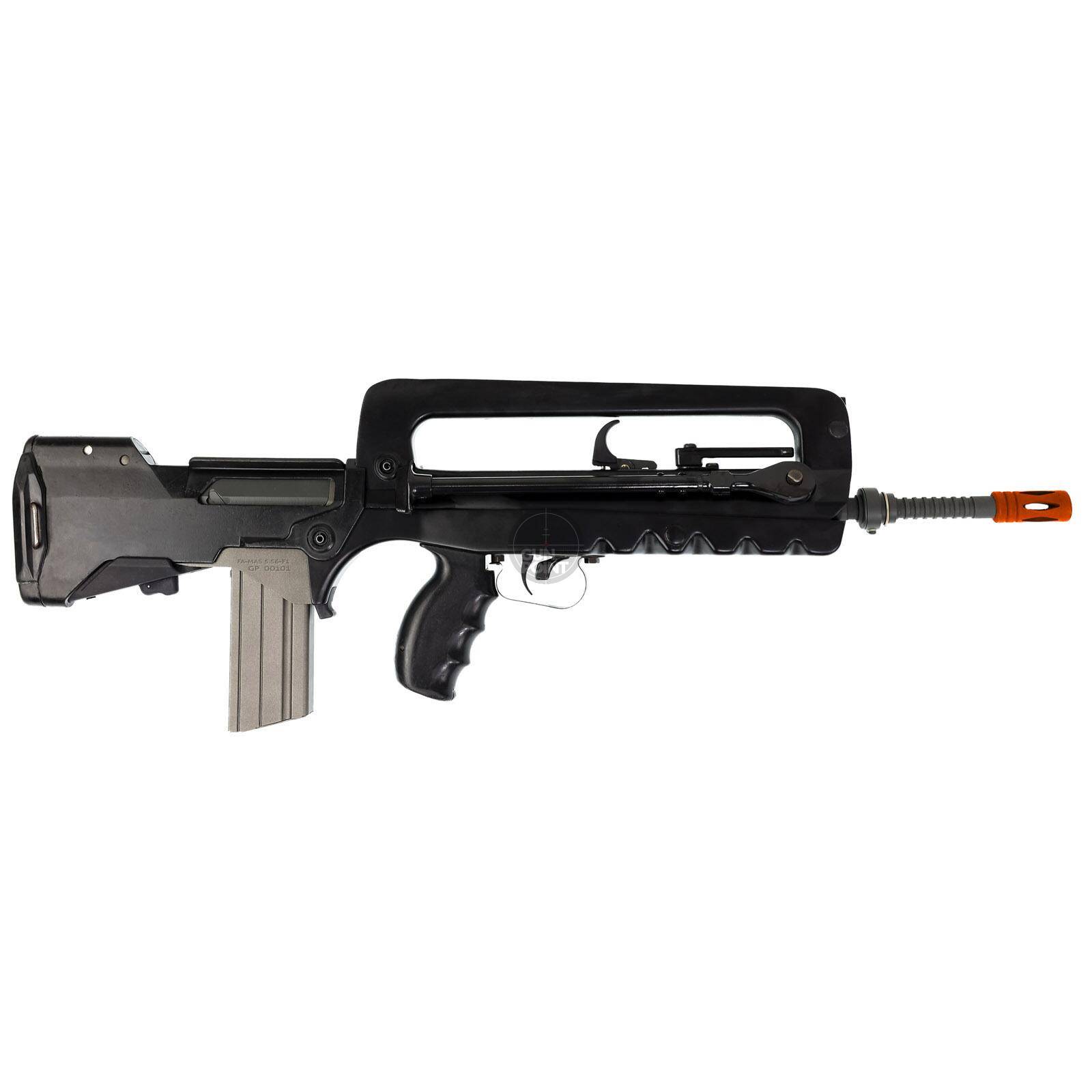 Users of the replica will be able to independently tweak the performance in the range from 0.5J, 1J, 1.6J to 2.4J by installing dedicated nozzles. The replica does not require tools to adjust the hop-up or strip it down. The 6.03 mm inner barrel is not to require replacement and, together with the hop-up system, will give satisfactory performance. The only deviations from the original are the caliber and the possibility of stopping the bolt carrier in the rear position after firing the last shot. Attention to details, as well as materials used and the weight of 3.5 kg, are to make the replica appear as close to the original as possible, and thaks to license from Cybergun it will also have proper markings.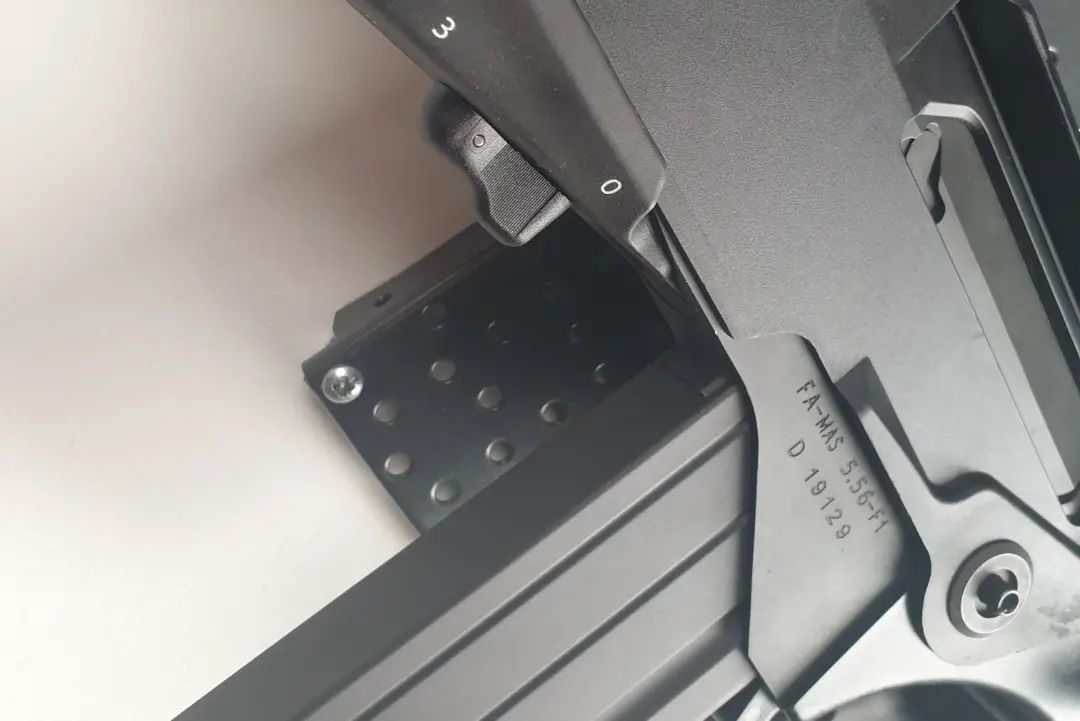 All replicas, irrespective of version, are sold with one magazine for €849.95 and additional magazines cost €55.95 per piece Pre-orders are currently opened.
Photos: GunPoint.de