SIG ROMEO2 in 2021
According to the manufacturer, the upcoming ROMEO2, unlike its predecessors, is to be characterized by high resistance to shocks and impacts, have an extended working time and modularity. The first feature was tested by using it on pistols powered by a high-pressure 10 mm Auto cartridge, characterized by high recoil, difficult to withstand for the miniature electronics of the sights. SIG testers did not hesitate to familiarize ROMEO2 with drops pn a concrete floor from a height of 3 meters. They reported successful results in both cases, we'll see if they are confirmed by the Internet nemesis of microcollimators, Aaron Cowan from Sage Dynamics.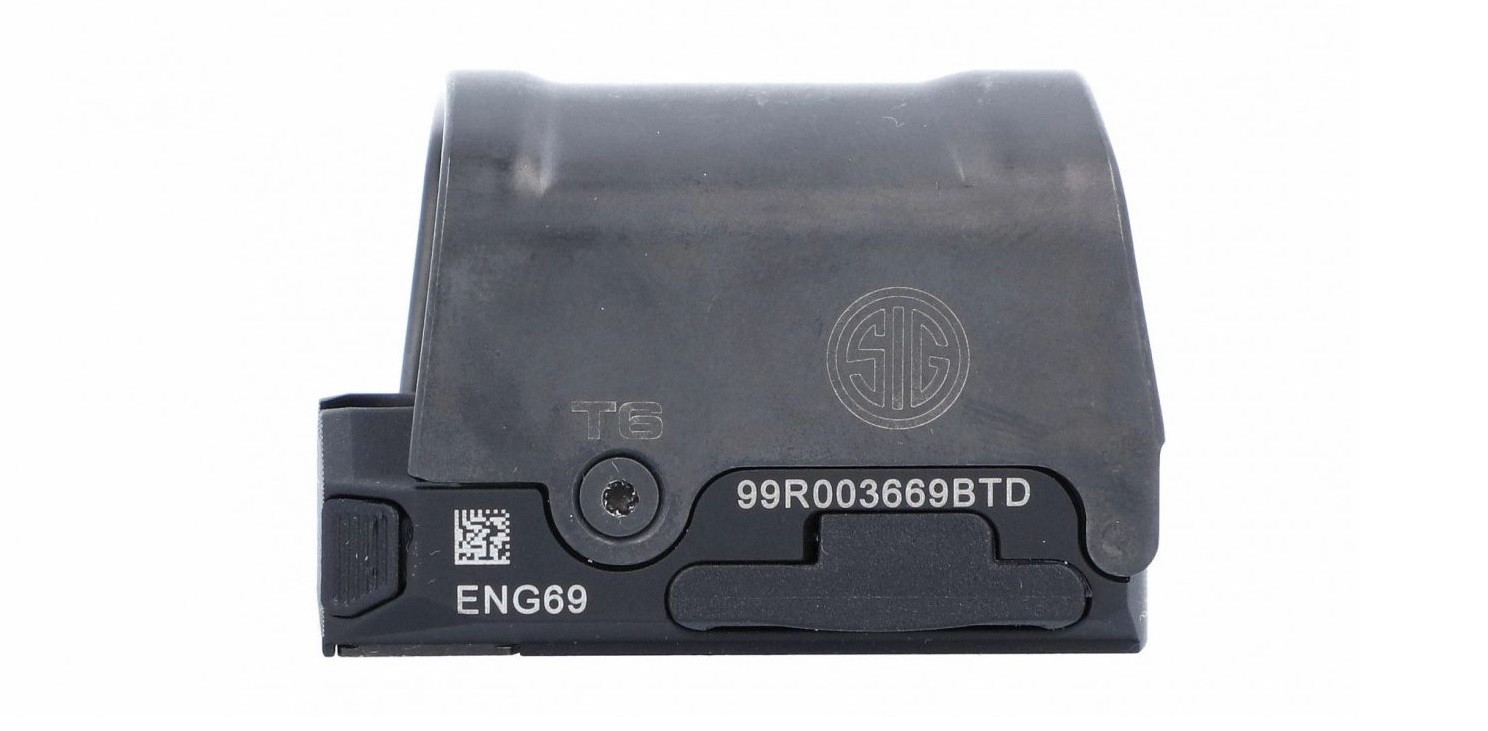 ROMEO2 complies with the IPX-7 standard. The collimator itself is to be completely watertight, and its outer housing should additionally prevent water from entering the emitter area, which is a known problem of open collimators. For clarity, the new SIG collimator is an open type collimator in itself, and the set includes an additional rubberized casing tightened with two Torx screws, increasing resistance to mechanical damage, dust and flooding.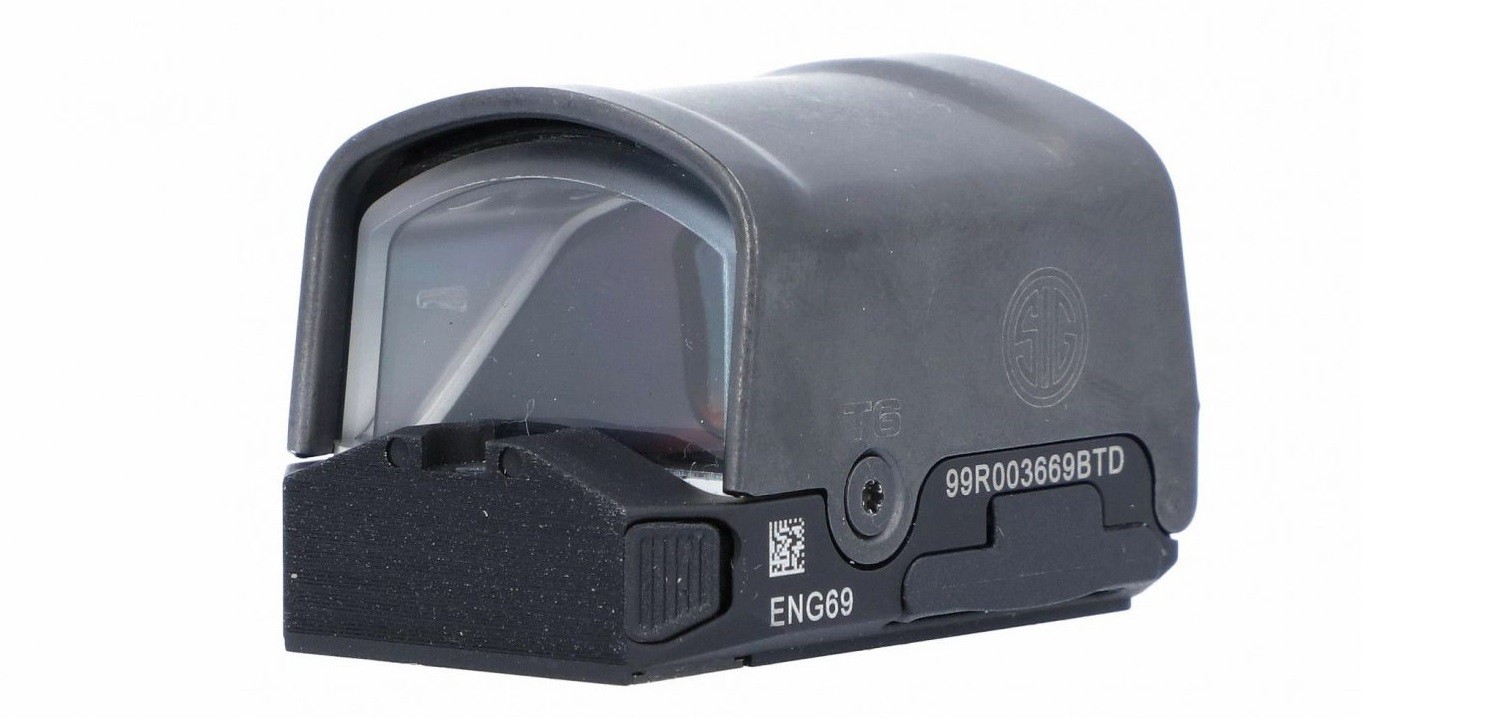 This is not the end of the design curiosities around the ROMEO2. In the front part of the sight there is a deflector that reflects gases away from the lens which, according to the manufacturer, strongly reduces contamination with gases even with long intervals between cleanings. On the back of the sight, however, there is a spare rear sight, which means that only the front sight will need to be replaced in a pistol, which will save they buyers some money.
From technical side the ROMEO2 is to be powered by a flat CR2032 battery loaded into a tray on the right side of the device. Battery installation does not require tools and the working time on one battery, using the automatic switch-off/switch-on technology and depending on whether the sight is in motion or not, is up to 25,000 hours, i.e. 2.5 years.

Brightness settings are controlled using two buttons on the sides of the back of the housing. They are tucked below the edge to prevent accidental pressing. There are fifteen brightness settings, three of which are adapted to use with night vision. The dot size is 3 or 6 MOA.
Now for the cons. The ROMEO2 will not be cheap, its suggested price is expected to be as high as 780 USD, which is much more than the ultra-reliable and proven Trijicon RMR Type 2 or its competition such as the Holosun 508T V2. The sight is aimed at military, police and civilians who are willing to make their safety dependent on it as a sight for their DC pistol. The SIG Sauer ROMEO2 is expected to appear on store shelves (in limited quantities) in the first quarter of 2021.