Modular Bolt Catch by Strike Industries
Strike Industries AR Modular Bolt Catch addresses the need for easier release or locking of bolt in AR-15/M4/M16/AR-9 carbines. The latter function is needed when removing more serious jams such as double feeds or bullet over the bolt.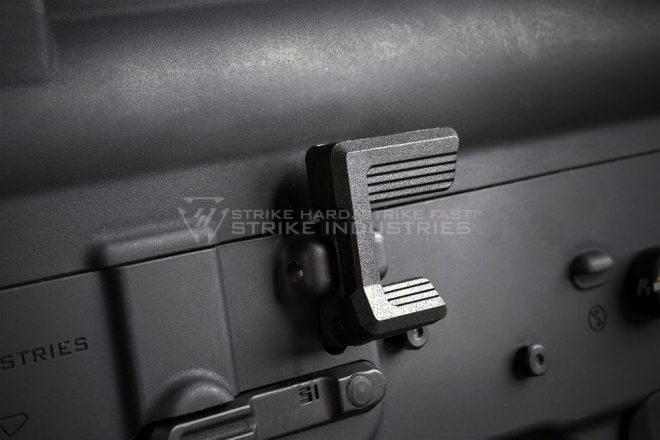 The set includes as many as 11 parts, 4 of which are replaceable catch buttons. The others are the parts responsible for stopping the bolt carrier, the pin on which the whole thing turns, two hexagonal screws, a key to screw them in and a spring with the rod responsible for keeping the latch in the lower position until the magazine feeder pushes the whole thing up to stop the bolt.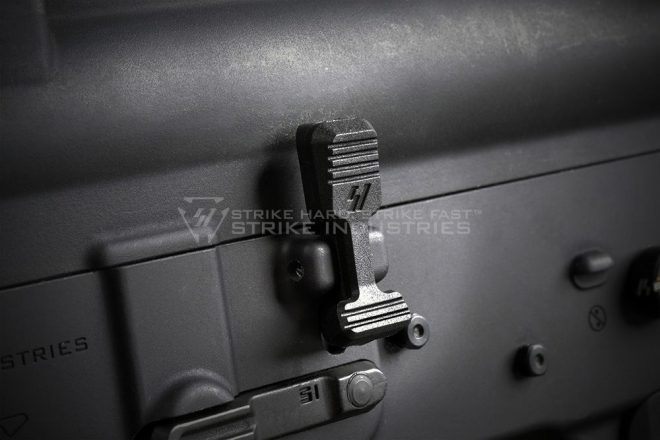 Four interchangeable parts consist of a standard-size button with an enlarged part, the pressing of which stops the bolt, a button with an enlarged lock and release buttons, and two extended versions - towards the barrel or towards the stock.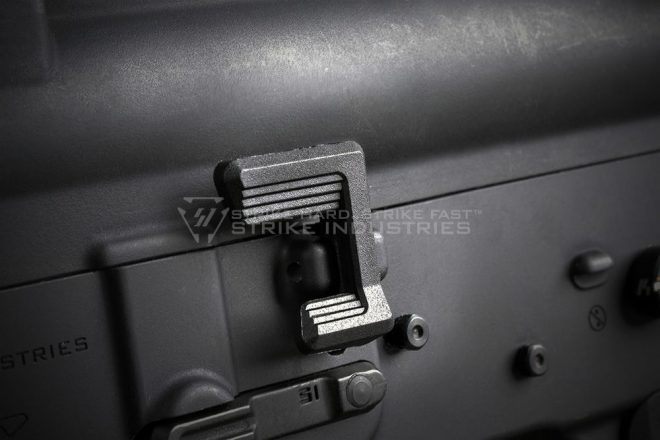 The retaining screws are covered with a thread retainer to prevent them from unscrewing accidentally. Installation is carried out by replacing the actual catch and then tightening the selected buttons. It should be noted that the parts are NOT compatible with AR-10 lower receivers. The buttons themselves are made of polymer, and the catch is made of steel. The whole thing costs less than 40 USD in the USA, in Poland it will soon be available at SpecShop.pl store, which is the Polish distributor of the brand.