Surefire's main competitor on the flashlight market, Streamlight, reacts after the release of the Surefire XSC model with its release of the TLR-7 SUB. The light is to be compatible with Glocks 48 and 43X rails, as well as the SIG P365 and the Springfield Hellcat which are the main competitors in the microcompact category with a magazine holding 10 or more 9 x 19 mm rounds. In addition, the new Streamlight will fit the M1913 rails on the Smith & Wesson M&P M2.0 Subcompact, the Beretta Px4 Storm Compact/Subcompact, the Springfield Armory XD-E and the Heckler & Koch HK45 Subcompact models.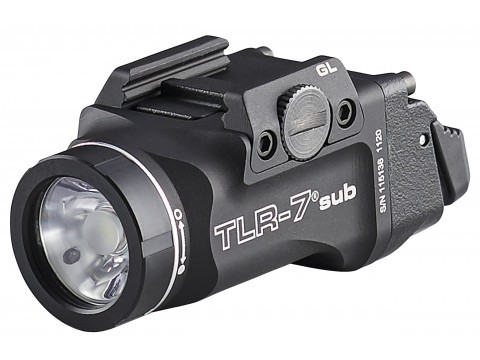 The TLR-7 SUB is very similar to its bigger brother, the TLR-7A, designed for Glock 19 size pistols or other compacts. The whole is made of aircraft-grade aluminum and is resistant to water and dirt in accordance with the IPX7 standard. The length of the flashlight is 64 mm and the weight is 68 grams.

The control buttons are taken directly from the popular TLR-7A. They are located on both sides of the back of the housing and facing the shooter, which allows easy activation with the thumb or index finger. Interestingly, the luminous efficiency is much higher than that of the competitive Surefire XSC which offers 350 lumens and 2800 candela for 30 minutes on a factory battery. Streamlight generates as much as 500 lumens and 5000 candela for 1.5 hours using a standard CR123A cell.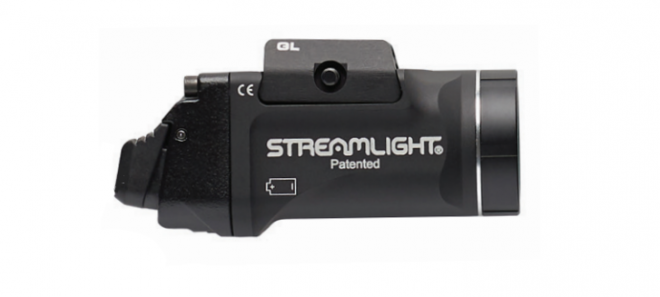 The switch activates a constant stream, temporary stream or a strobe mode, the availability of which can be turned off with a series of "clicks". The battery is inserted at the front of the flashlight as in the TLR-7A. It is possible to lock the switches by turning the head so that the flashlight does not turn on during transport. I have to admit that I am writing this news with some excitement as the flashlight looks great and seems to completely outclass the MUCH more expensive, though slightly smaller Surefire product. The price is expected to be 225 USD.