Streamlight is expanding the family of new TLR flashlight models with new variants. The recently released TLR-9 and the TLR RM1 and 2 models are available in variants equipped with a laser sights. The former is the successor to the hugely popular TLR-1 HL, a cost-effective alternative to the Surefire X300 family. The other two are new products with a general concept resembling the old Inforce WML. The first and the most exciting release of this year (so far) seems to be the TLR-7 SUB, which we wrote about a few days ago.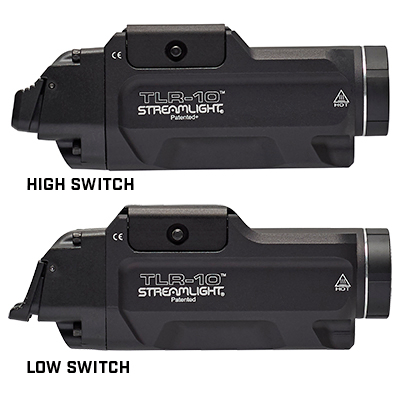 The TLR-9 with an added laser sight was named the TLR-10 and is not much different from the original. This is a slim flashlight designed for full-size pistols, not exceeding the width of a weapon. It can be described as an extended TLR-7A powered by two CR123A batteries. And basically that's what it is (or actually the TLR-8A, due to the presence of a laser).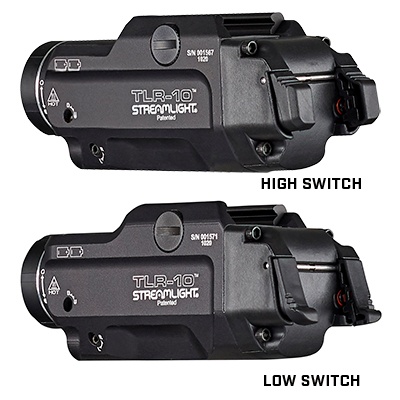 The TLR-10 offers 1000 lumens and 1.5 hours of operation on one set of batteries. Using the laser alone extends the battery life to 60 hours, but no one will use it this way. The laser (640-660 nm) is mounted centrally, at the bottom of the housing and is quite decently integrated without causing excessive bulkiness. The set includes two-sided switches in two sizes. The flashlight also has a strobe function that can be turned off with a series of clicks. The laser is adjusted with an Allen key. The TLR-10 complies with the IPX4 standard and fits most full-size semi-automatic pistols with an under-barrel accessory rail.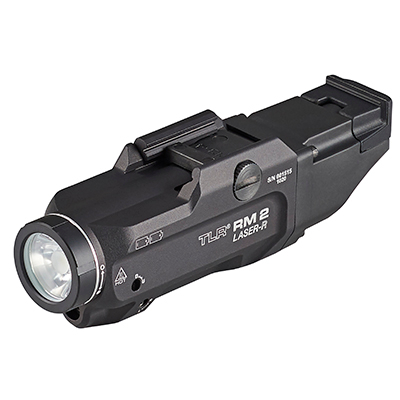 Two other new products are the TLR RM1 and RM2 models equipped with laser sights. At first glance, these flashlights resemble the Inforce WML. They come in two versions, powered by one or two CRs. The power is 1000 and 500 lumens, respectively, the operation time is 1.5 hours. They have the same laser module as the TLR-10, located in the same place. The main difference is a flat switch placed at an angle of about 45 degrees. Without using the included gel switch, it suggests mounting the flashlight on the top rail of a rifle or an SMG. This gives more freedom when using the switch. Both flashlights are adapted for mounting on a Picatinny/MIL-STD M1913 rails and due to the shape of the switch they are not suitable for pistols.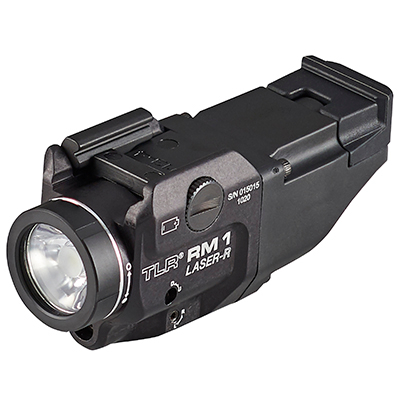 The last new product from Streamlight this year (so far) is the TLR-7A Contour Remote, i.e. the TLR-7A with a temporary switch located on a handle, which places it just below the trigger guard. Activation takes place by pinching the middle finger on the grip. Other features of the flashlight remain the same as in the standard TLR7/7A - 500 lumens, 1.5 hours of operation using a single CR123A battery.