Combat OZ9 Compact
The OZ9 pistol family by Ze3v Technologies, known for making high-end accessories for Glocks, is joined by the Combat X model designed for uniformed services - the military and the police. The offer also includes a variant with a Trijicon RMR Type 2 (RM06) microcollimator installed at the factory.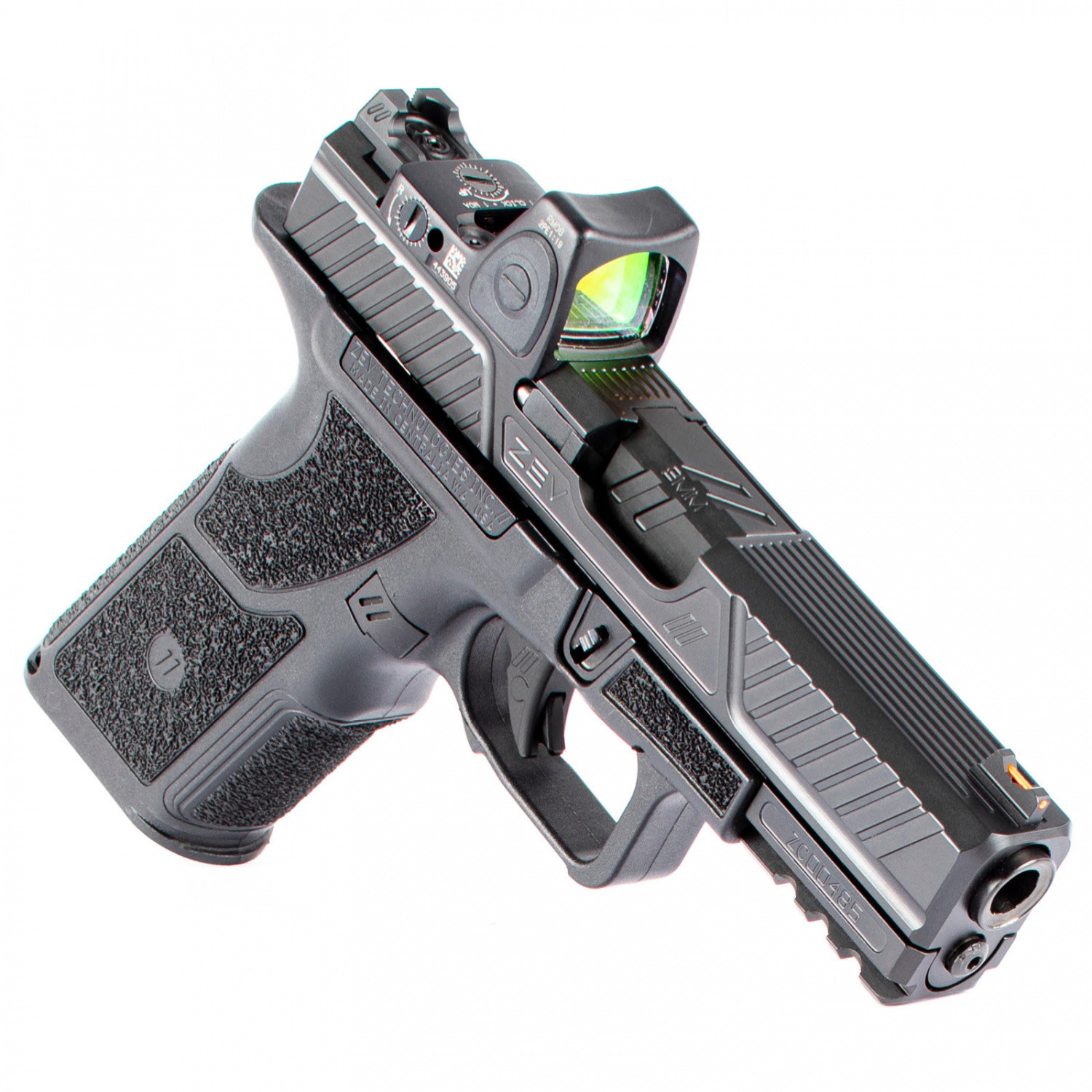 Zev Tech OZ9 Combat X combines a modular frame with the Citadel slide. The frame is configured with a full-size grip and a short cover for the return mechanism. It looks similar to the Glock 45 or the 19X. The frame is obviously made of polymer with a steel insert being the center of the OZ9 modular system. In critical places, there is an aggressive texture that eliminates the need for stippling or tapes that increase friction. The grip angle itself is lest inclined than in standard Glocks and closer to the Colt 1911, which seems to suit most shooters.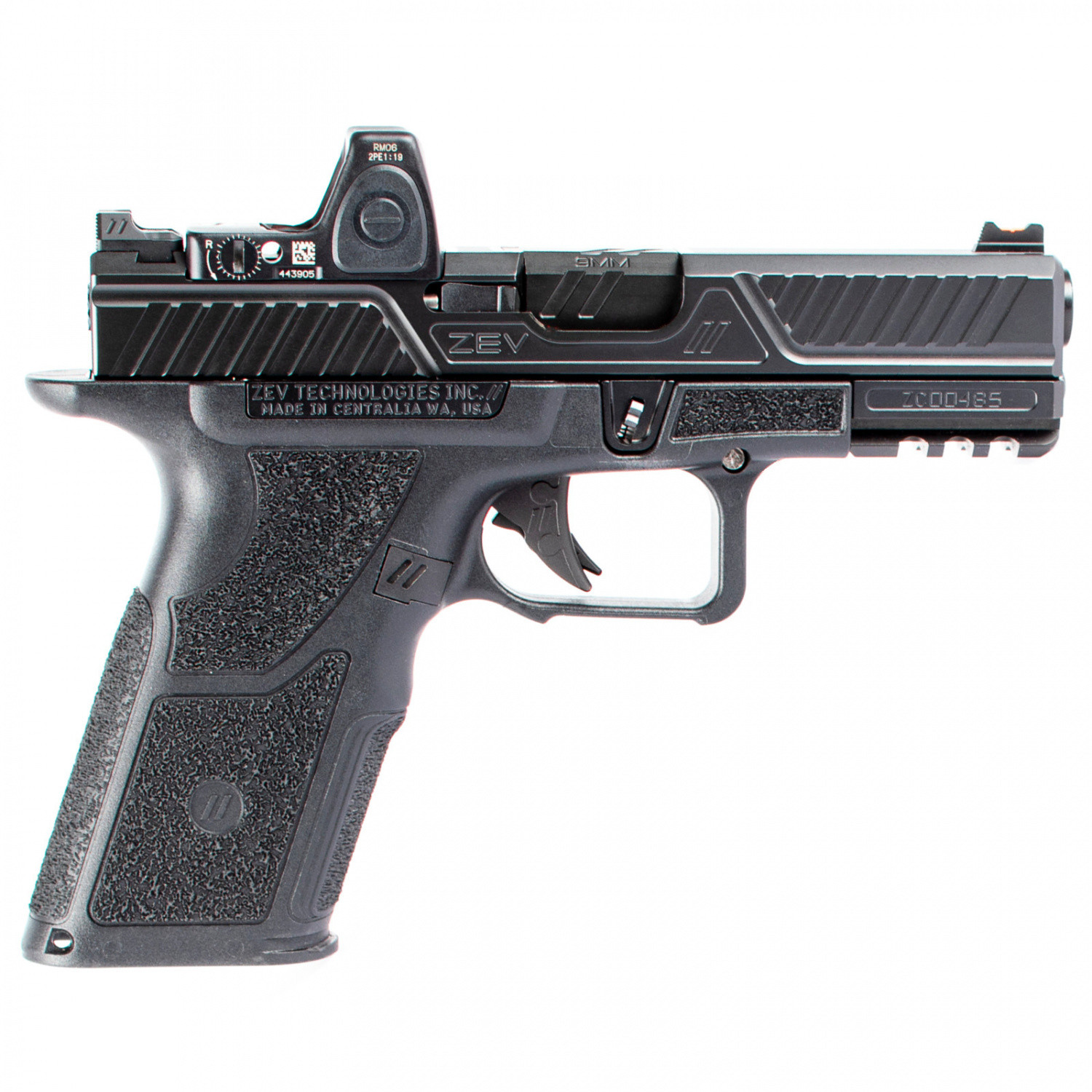 The slide has been deprived of unnecessary ports, and instead of them there are aggressive and stylish ribbings to facilitate racking or checking if the gun is loaded. The slide also has classic iron sights with a fiber optic front sight and a black rear sight, akin to sport shooting designs. Both are made of steel. Right in front of the rear sight there is a relatively deep mount for a microcollimator in the RMR standard. It is covered with an aesthetic plate attached with two screws. In the front part, on the top of the Citadel slide, there are also longitudinal ribbings that reduce the glare blurring the iron sights.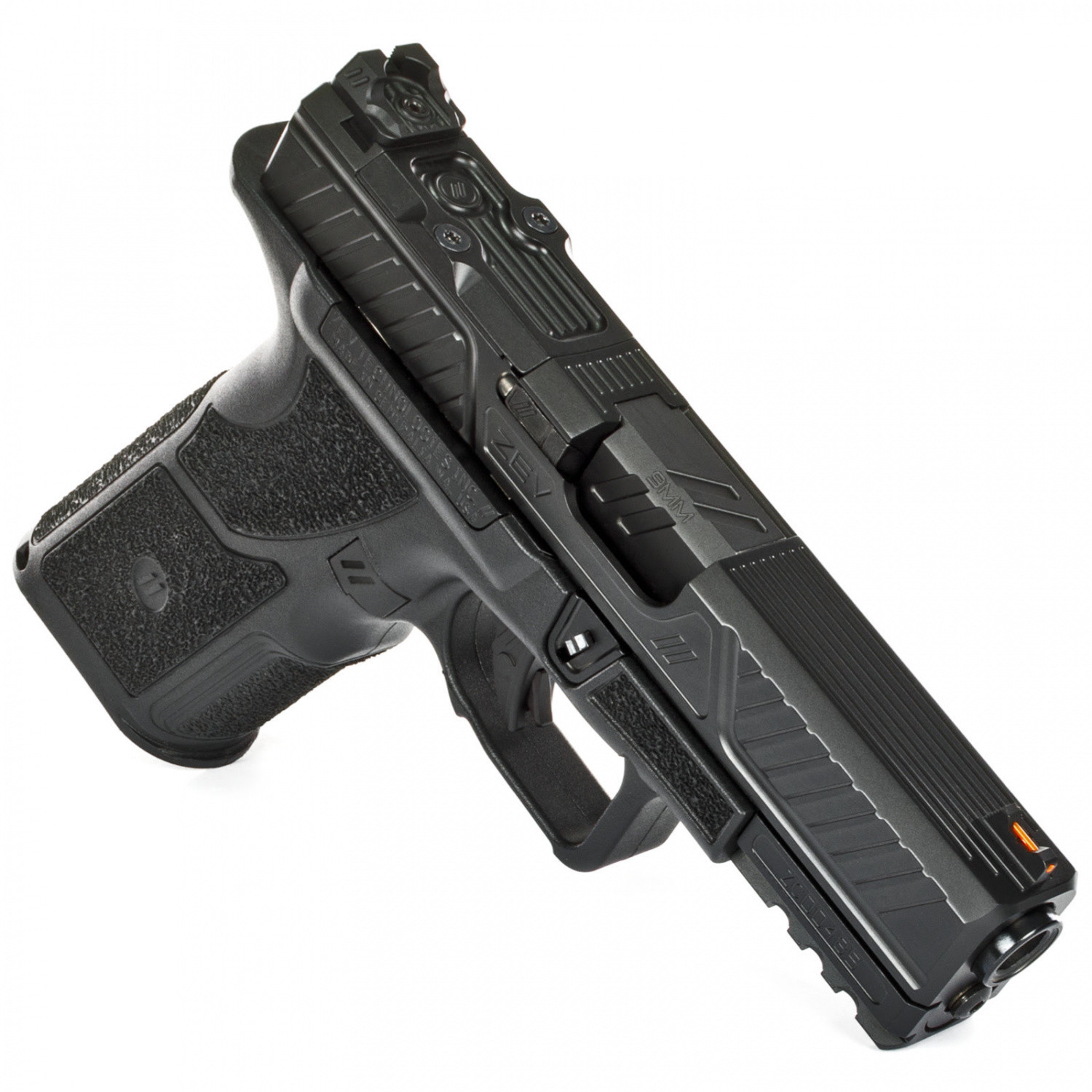 The pistol also uses the original Zev PRO trigger and a match barrel from the same line. The Combat X is, of course, compatible with all accessories for the OZ9. One can freely modify the grip, add magwells and the like. The set will include two Magpul GL9 magazines, each holding 17 9x19 mm rounds. The are two versions available, with or without a Trijicon RM06 collimator. Prices range from $ 1,368 to $ 1,819 for the fully kited Trijicon version.