A full-sized P320 AXG Pro
Like the rest of the line, the gun is based on an aluminum frame with a full-size grip and a shortened accessory rail. The frame features covers made of G10 material, often used in knife handles. They are provided by the famous Hogue brand. A removable aluminum magwell and an enlarged magazine release have also been added.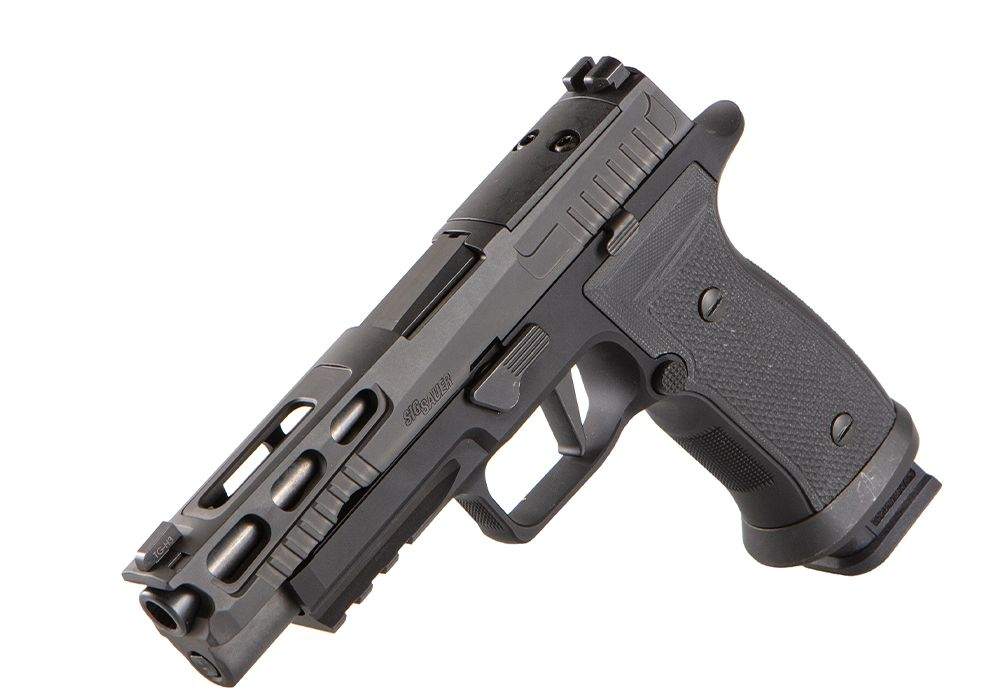 The whole novelty is using the Pro-Cut Nitron slide with this frame. It is characterized with porting on the sides and on the top, significantly reducing the weight of the slide, and thus the noticeable muzzle climb. The slide is also prepared to accept a collimator. The models RomeoPRO and Romeo2 (coming soon) for pistols and the Lepold Deltapoint/Deltapoint Pro are directly compatible with it.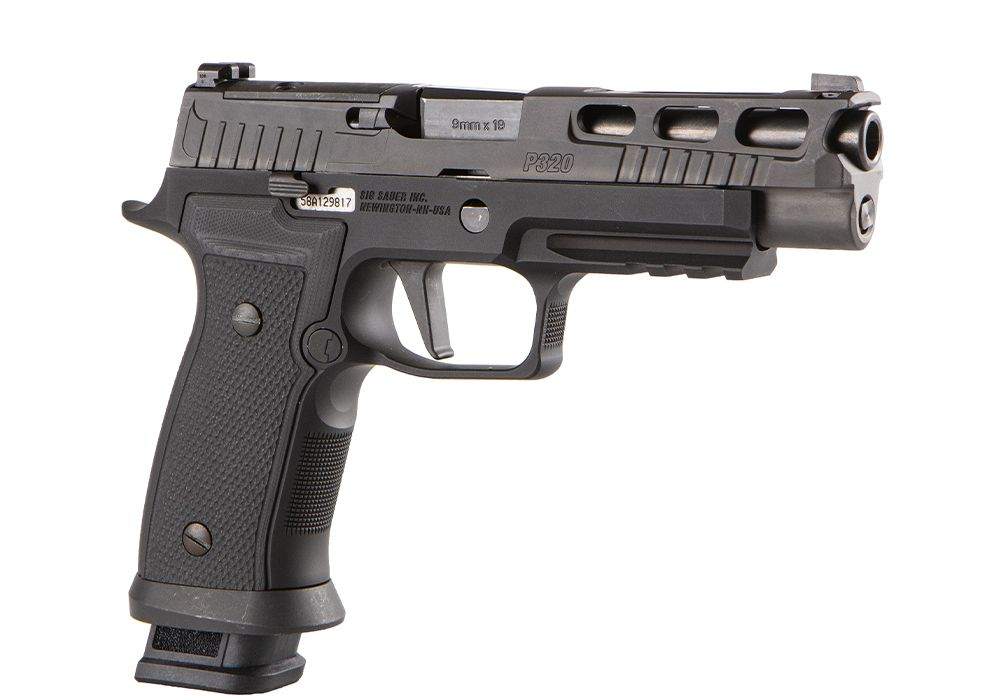 The iron sights are the X-Ray3 models with tritium inserts for easy targeting in low light conditions. The pistol set includes two 17 rounds magazines with aluminum floor plates. The plates do not increase the capacity, but they help replacing the magazines.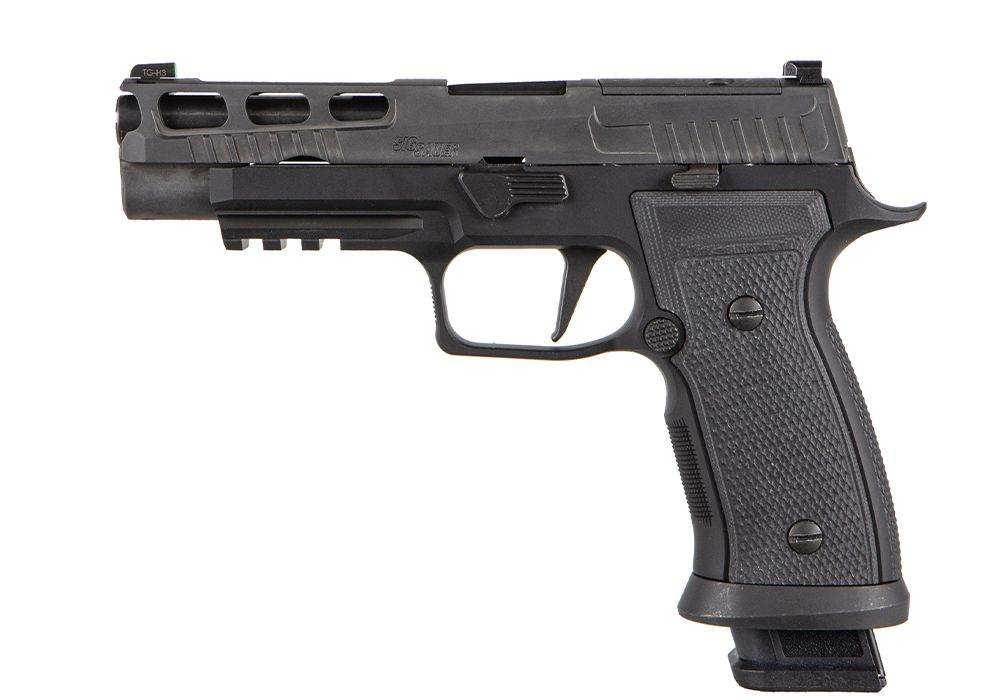 Of course, the frame includes the FCU (Fire Control Unit) module, which is simply the trigger mechanism, the only serialized part of the weapon in the United States. It forms the basis of the "modularity" of the P320 and allows for making any gun configuration as needed. In this case, the FCU has a flat trigger.
The price, as is usually the case with SIG, will probably be given at the last minute.