Palmetto State Armory has announced the release of three new 1911 series pistols, and has given it the "Admiral" name.

The three guns, all full size Government A1 profile models, have 5" barrels and flat recoil spring housing, are the 10mm (Ultra FS), the relatively basic .45 ACP (Standard FS) and .45 ACP with a rail (Tactical FS). The guns are advertised by PSA as a handgun that "blends timeless aesthetics with contemporary functionality".

These models can be treated as a kind of good, better, the best offer.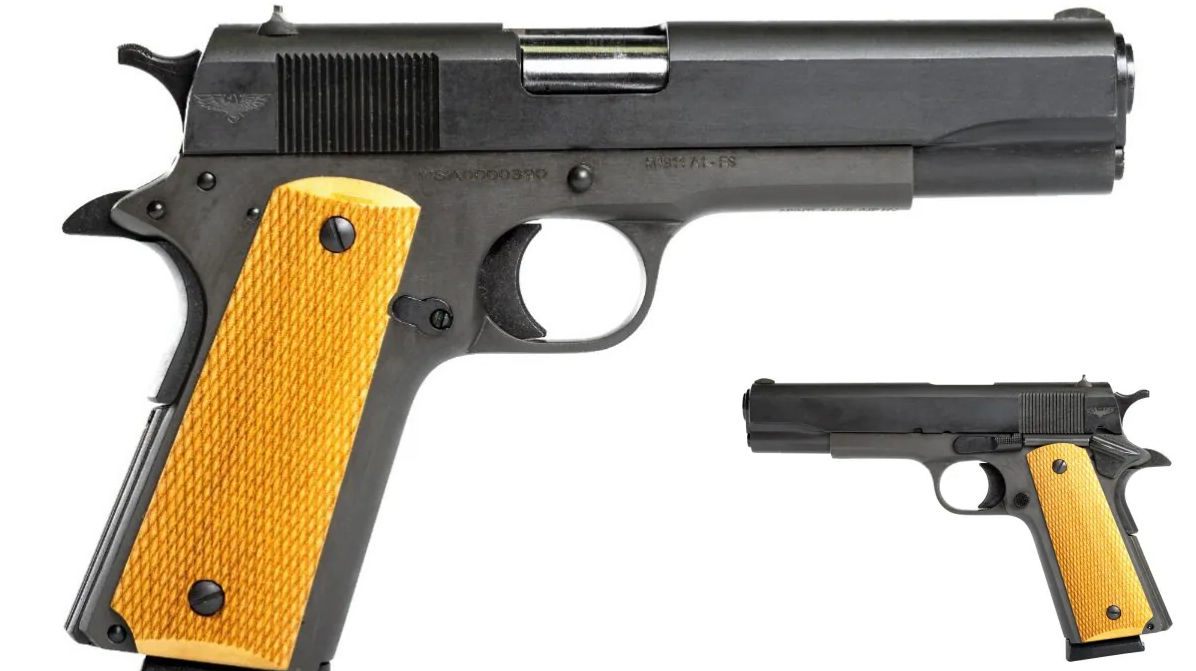 The PSA Admiral M1911 A1 .45 ACP Standard FS pistol features a front GI type mounted on slot and a rear GI type mounted on dovetail cut. The grips are wooden, and the frame has no thumbhole.
PSA Admiral M1911 A1 .45 ACP Tactical FS has 10 slots x 1/16" thick inclined front and rear serration on the slide, no roll, a Picatinny rail, an overcut on the ejection port. The double-diamond walnut grips feature an MR2 trigger assembly with over travel adjustment screw, a full-length slide, an ambidextrous safety lock and hi-sweep beavertail grip safety.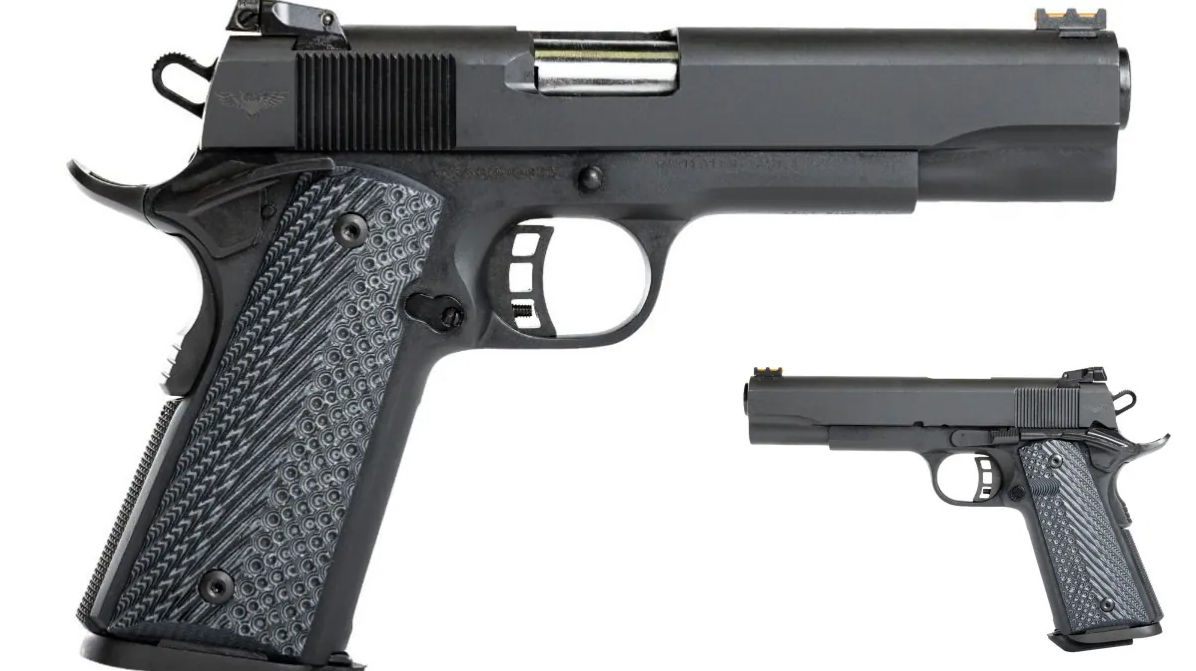 PSA Admiral M1911 A1 Ultra FS in 10 mm caliber, has a rounded Combat hammer, hi-sweep beavertail grip safety, an ambidextrous safety lock, a skeletal trigger, a ramped-type bull barrel and G10 grip.

While PSA fans were hoping for affordable 2011 models, when the company began revealing the secrets about the Admiral line earlier this week, it was quickly pointed out in popular guns forums that all platforms seem to be just slightly renamed Rock Island Armory models (i.e. RIA Standard FS, Tactical FS and Ultra FS). RIAs are typically made in the Philippines but have a good reputation for durability.
Sources: PSA, Guns.com