The FRT-15 trigger - "full semi-auto" in the AR-15
The Rare Breed Triggers company from the USA has introduced the FRT-15 model to its offer, which aroused great controversy among American officials dealing with the control of the firearms market. The trigger allows to fire extremely fast single fire shots from weapons compatible with AR-15 triggers, while maintaining the definition of single fire according to American law.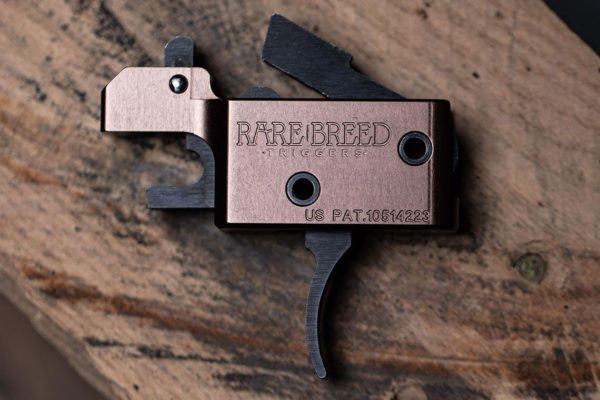 The whole concept is based on the so-called "forced reset". Usually, when firing using single fire, after a shot, the user of the weapon must take the pressure off the trigger and let it "reset", that is, return to the starting position. In the case of the FRT-15 it is different, a specially designed mechanism cooperating with the AR-15 bolt carrier resets the trigger automatically, the shooter just needs to press it again. The resistance of the trigger itself is low, which in turn allows (with a bit of practice) to adjust the force applied to the trigger in such a way that the trigger not only resets itself, but does not require a conscious application of force with each shot, but only maintaining a specific pressure.
For us, this concept sounds like a lot of fun, but for the ATF (Bureau of Alcohol, Tobacco, Firearms and Explosives) agency it's not quite so. It decided to ban the production of the FRT-15, describing it as an element that changes semi-automatic weapons into automatic ones. And this is when the Rare Breed Triggers gained US-wide fame and the FRT-15 are starting to sell out fast, despite the steep 380 USD price tag. Why? Well, because Lawrence DeMonico, the company's president, simply replied "No." to the cessation letter and the company continues to manufacture and sell the accessory.

Legally, by definition, the FRT-15 is a self-automatic trigger, and DeMonico believes that the ATF decision has no legal basis. Currently, a lawsuit is underway to determine who's right and production continues.